Mark Bryan isn't just the guy in heels and skirts
With a list of accolades that include being a father, engineer and football coach, Mark Bryan has quickly added model and influencer to his already impressive line-up. Known better as the straight man who wears skirts and heels, Mark Bryan has risen to fashion fame over the last year, landing himself exclusive photoshoots in Interview Magazine, CR Fashion Book and Harper's Bazaar. Remix caught up with the sky-high heel wearing icon to discuss how wearing skirts and heels came about, his style inspiration and what people's general reactions were to him changing his dress code.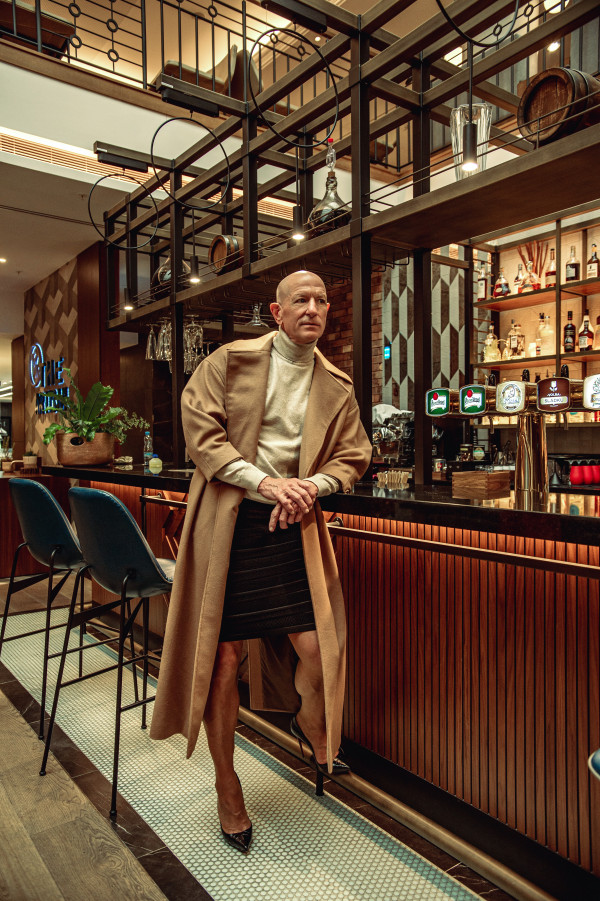 It's so nice to meet you, how have you been?
Hello! You too. You know, I'm still working a full-time job as an engineer so that takes up 45 hours of my week. And then the modelling and influencing are kind of like a part-time job. My boss calls it a hobby, but I'm making a little bit of money out of it but not enough where I could quit my other job and do it full time.
You've been getting some crazy opportunities through your modelling/ influencing and you've kind of blown up!
It's honestly just mind-blowing! A year and a half ago I probably only had 200 followers on my Instagram account and now it's at 635k so it's really incredible.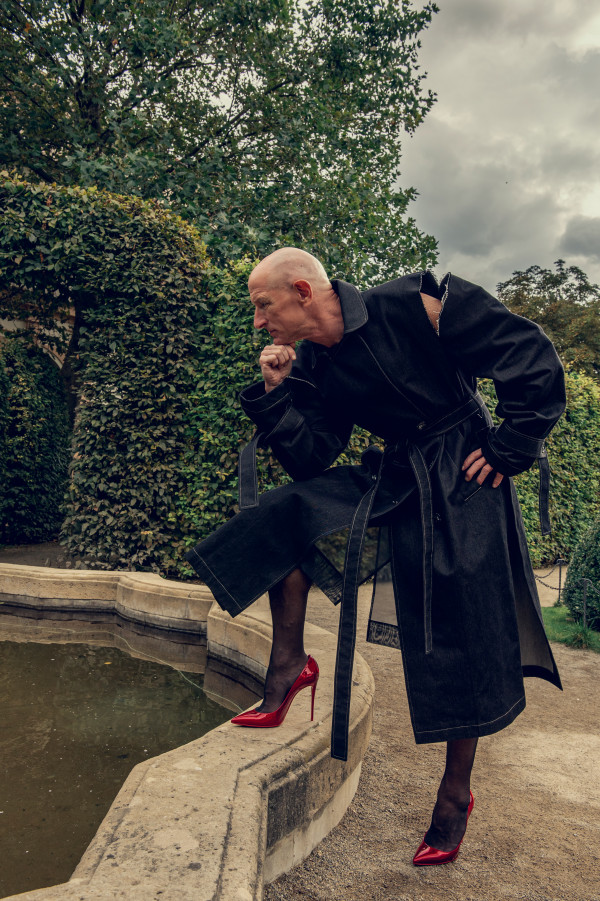 Who is your style inspiration?
It would have to of course be the one and only Carrie Bradshaw. I've worn some skirts like what she wears some in the show for photoshoots, the giant flowing ones which are probably not very practical for everyday life but make you feel special in the moment. She definitely inspires me and I try to mix it in with what I call my own hybrid style which is a little bit of masculine clothing mixed with the more feminine.
What prompted you to first start wearing heels and skirts?
The first time I wore heels was back when I was in college, which was like 40 years ago now. My girlfriend at the time said " Hey, you need to wear high heels" because she was taller than me when she wore high heels. So, for us to be the same height, she suggested I wear a pair of her shoes, and we were the same size, and that was basically my introduction to wearing heels. I was probably only 20 or 21 years old and then about six years ago I saw a woman wearing a pair of Louboutin pumps and I could just see the confidence they gave her and it reminded me of my time in heels way back in college so I figured I'd try it again. My wife and I actually had a Halloween party a few days later where she suggested I wear some heels and a skirt and put on a wig and all that and I got so many compliments that I thought why don't I do this full time? Luckily I am a natural when it comes to walking in heels!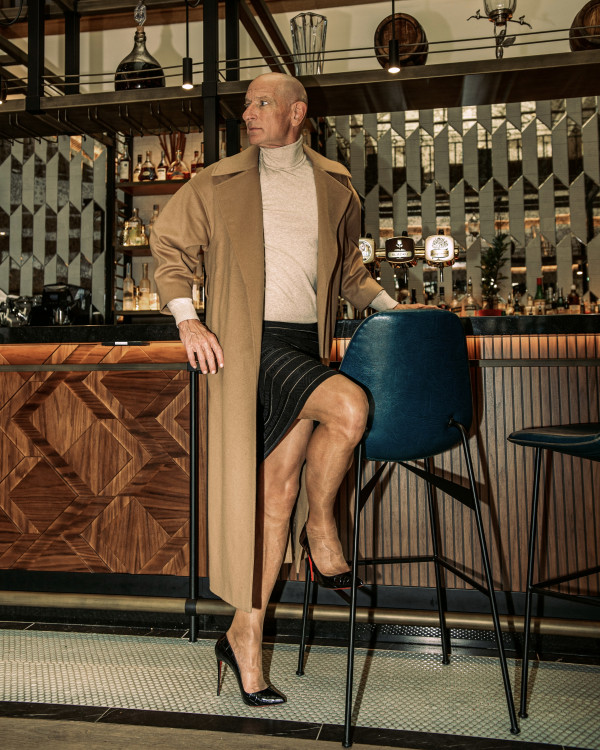 What were people's general reactions? Were they positive or negative?
I luckily haven't really got any negative comments or feedback. I'm not sure if that's people just people being polite or something but I think everyone I know realises that I'm exactly the same person, regardless of what I'm wearing. Just because I'm wearing a skirt it doesn't mean that I've changed, it's the exact same as if I were to put on pants, or a different coloured shirt, it's just clothing. People have definitely become more tolerant, especially in Europe, because there are so many different cultures and people growing up in different environments. Back in the USA, unfortunately, there are still parts that are very segregated and a little less accepting of difference. There's such a generalized stigma around wearing predominantly feminine clothing. If a man wears a skirt people just think he's gay, but there are a lot of straight men who want to wear them but are too scared because of that accusation. I think the main thing that I am doing is showing everyone that you can still be masculine and yet still wear that traditionally feminine piece of clothing.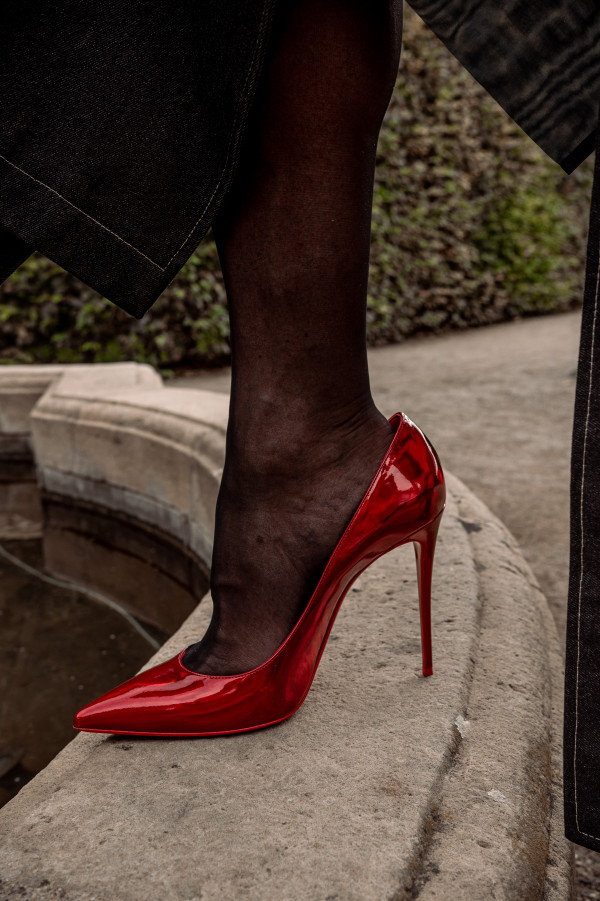 How did your family like React?
They know that I'm still the same Father, I'm still the same husband and I'm still that same friend that I was when i wore masculine clothing. For the people that don't like how I dress I really don't care. I only care about what my family and my very close friends think and I wouldn't consider them friends if that changed their opinion of me.
What do you love about wearing skirts and heels?
For the first 20 years of my career, I worked in a professional office environment where i had to wear a suit and tie. Most men's fashion is either a black, navy or grey suit with black or brown shoes, and after a while, it gets pretty boring. For me, it gives me something to look forward to every morning when I get dressed. That's actually how my Instagram account started, i just documented what I was wearing that day and people started to notice. I was basically just bored of men's clothes and I love the different styles, patterns, textures and fabrics womenswear has. When it comes to the shoes I do focus more on the stiletto silhouette, but there are still more options than your usual menswear picks. The main thing is that I have fun when i get dressed in the morning and that really sets me up for the day.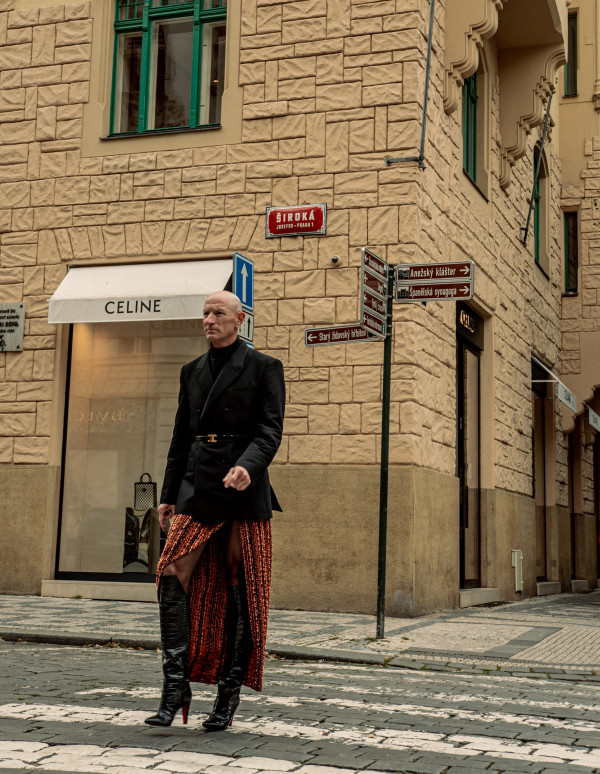 What is your favourite pair of heels?
My favourite would have to be my Jimmy Choo's or Christian Louboutins, they're the ones I wear most. I'm actually also a brand ambassador for this Boston based company called Kkira who actually named a shoe after me which are these stiletto boots so I'd also have to say them too. If you buy a quality designer shoe they're definitely going to be a little more comfortable than your cheaper plastic ones.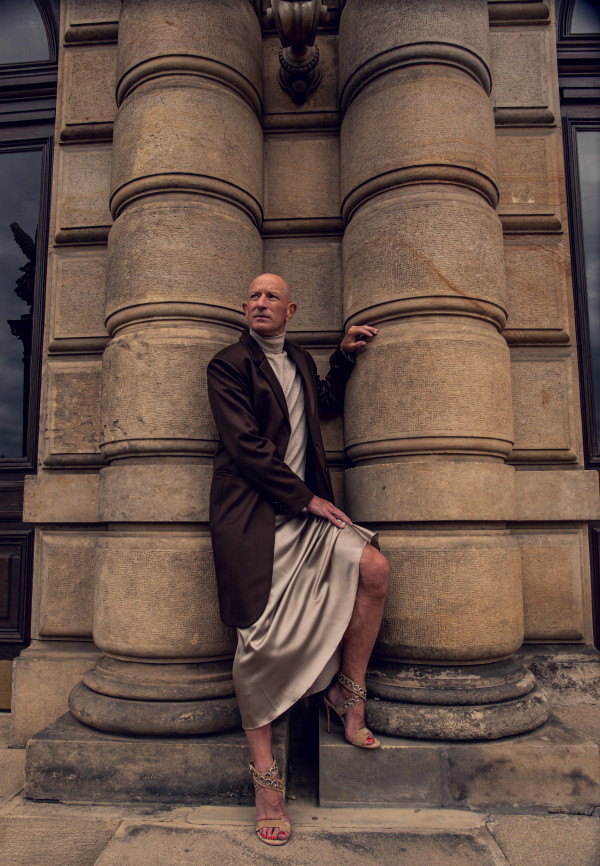 You're an engineer, influencer and football coach, what's next on your list of accolades?
I am! Here in Germany soccer is considered football but i actually coach American football. I coach both a youth team, which is like the high school kids up to age 18 years old and then also coach or women's team. I'm also 62 years old so I'm pretty close to retiring from my engineering position. It really depends on how this modelling thing goes as well. I've recently hired a management team who are fixing me up with agencies and things like that but I'm not sure how long the novelty of the straight guy in skirts and heels will last. The novelty will likely fade but while people are still talking about me I hope I can establish myself as a bit of a fashion icon, not just the guy who wears skirts and heels.
How would you describe your style in three words?
I can do it in one! Hybrid.

@markbryan911