Kim Kardashian's SKIMS Joins Forces with Swarovski's Giovanna Engelbert.
Kim Kardashian's $4 billion fashion house, SKIMS, has been busy. Shortly after announcing a partnership with Fendi, the NBA, WNBA and USA Basketball, the brand introduced a provocative lingerie line and without missing a beat, an entirely new collaboration altogether.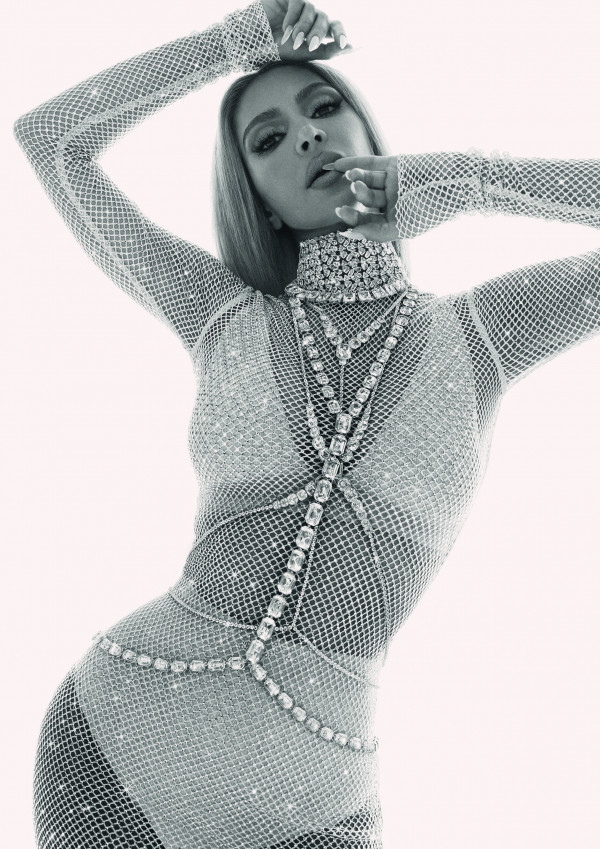 Skims has joined forces with Swarovski's Creative Director Giovanna Engelbert to design an exclusive line of body jewellery and crystal-coated shapewear. The collaboration is designed to provide both confidence and comfort, with SKIMS' signature, now viral, fabrics that mould perfectly to the body.
"For this collaboration, we really wanted to celebrate individual creativity and bring more glamour into getting dressed every day," says Kim Kardashian. "The pieces are so dreamy, and we loved integrating the iconic crystal cuts into my favourite SKIMS pieces. We can't wait for everyone to love Swarovski x SKIMS as much as I do.''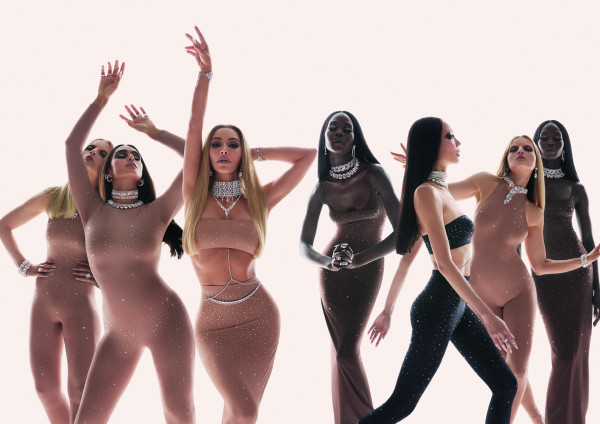 Swarovski has a rich history of creative collaborations, dating back to its founding in 1895. The brand has been a catalyst for creativity and self-expression, Swarovski crystals have been a choice embellishment for designers for well over a century now. Swarovski crystals have also played a significant role in pop culture, such as Marilyn Monroe's iconic "Happy Birthday" serenade to President John F. Kennedy followed by Kim Kardashian's appearance at the Met Gala in 2022, wearing the dress.
"Skims shares the same values of empowerment and self-expression as Swarovski, and the synergy of visions between both brands has been organic and seamless," says Engelbert. "With Swarovski known to add glamour to pop culture moments for years, and Skims always on the pulse of what's next in the market, it's been inspiring and delightful for the teams to collaborate together."
Inspired by the Millenia jewellery collection, Swarovski x SKIMS crystal body jewellery is size-inclusive and can be layered over or undergarments as well as be styled with matching chokers, necklaces and bracelets for a bit of a bang. Handcrafted with meticulous precision each piece is entirely unique.
The Swarovski x SKIMS collaboration launches globally on November 7th on skims.com, in Swarovski stores and select luxury boutiques worldwide.