Jackets Made better - the newest campaign from Superdry
With winter quickly approaching, the inevitable hunt for the perfect winter jacket is officially on. If you're looking for something that embodies both form, style and function, there's no better place to go then than the winter jacket maven's, Superdry.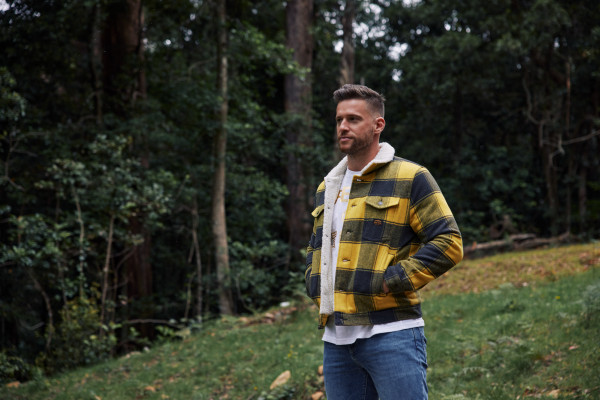 Ahead of this year's cold season, Superdry has announced their newest campaign with none other than Aussie actor and personality Dan Ewing as the face. Jackets Made Better is Superdry's newest foray into the world of a more sustainably conscious world, featuring jackets filled with responsibly sourced down and recycled plastic water bottles.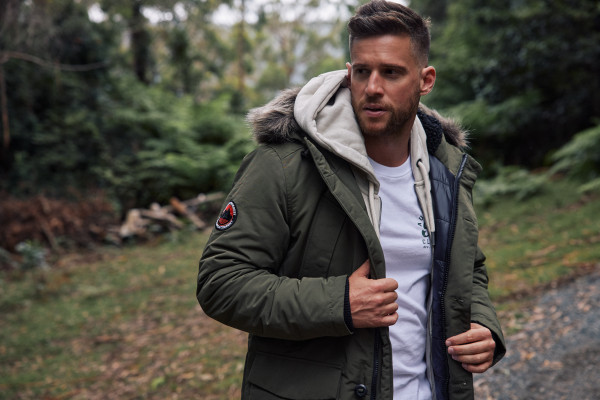 This new partnership between Superdry and the Aussie actor comes as no surprise as both parties are on an active mission to shed light on the fashion industry's impact for future generations. Ewing, who has been a lover of Superdry for some time now, even wearing some of his favourite pieces on the silver screen says "I've always loved the Superdry brand, for many years I've worn their jackets so I am humbled to join forces with them officially and front this important campaign that aims to drive positive change within the fashion industry."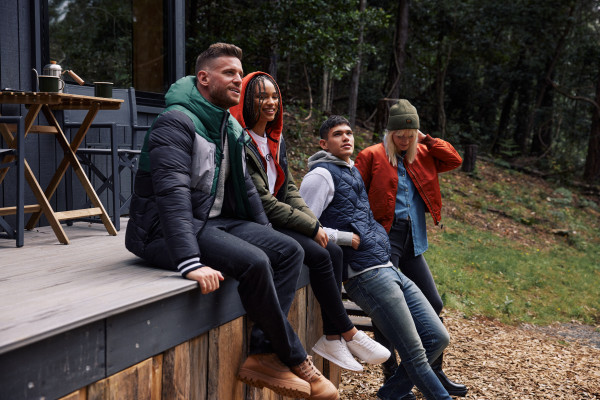 Shot across rural and urban New South Wales, Australia, the campaign featuring Ewing pushes the brand's sustainability messaging to the forefront by featuring the brand's most recycled and ethically sourced product to front of frame, whilst also showcasing the beauty of some of the region's most heavily affected flood areas from this year's natural disasters. The campaign focuses on the small towns of Joadja and Mittagong in the state's southeast featuring local businesses including the Joadja Distillery and unqiue experience providers Unyoked.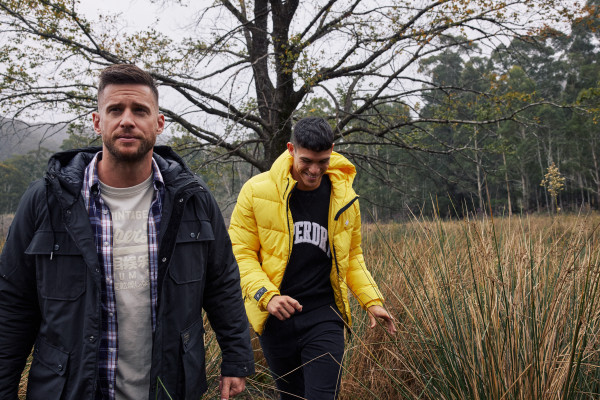 Superdry has always been renowned for creating some of the best jackets in the biz. Whether you're looking for a new season snow jacket to accompany you on the slopes, or are just wanting a timeless classic that can be worn for years to come, there's something for every occasion. On top of creating fashion-forward comfort, Superdry has made it known that they seek to become the most sustainable mainstream fashion brand in the world by 2030. This campaign is just another stepping stone in their mission, and projects them into a world of change that we can only hope inspires others.
Take a look at some of our favourite pieces from the new collection-