An interview with bridal designer Katie Yeung of Hera Couture
This past year has made one thing clear: Women are showing up and stepping up. From music to fashion, women aren't just levelling the playing field, they're owning it. One industry that's long been helmed by inspirational women is the bridal industry. Ahead of showcasing her Avant Garde collection at the prestigious New York Bridal Show 'Melange de Blanc', we tapped Katie Yeung, a pioneer in New Zealand bridal design. Ahead she talks trends, her career and the wedding industry in 2021.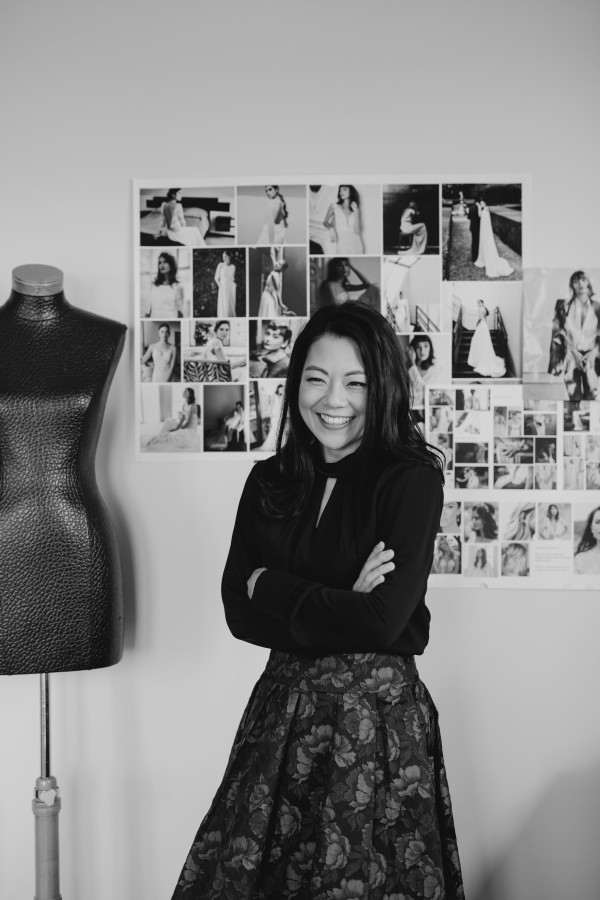 With wedding cancellations rampant off the back of last year, the bridal industry was one of the lesser talked about but one of the most hard-hit sectors. However, against the odds, designer of the moment and market disruptor, Katie Yeung, has come out on top. Hera Couture's success in overcoming the challenges lies in the forward thinker's responsive approach. Ahead of the curve, Hera Couture was well placed to tackle last year's challenges.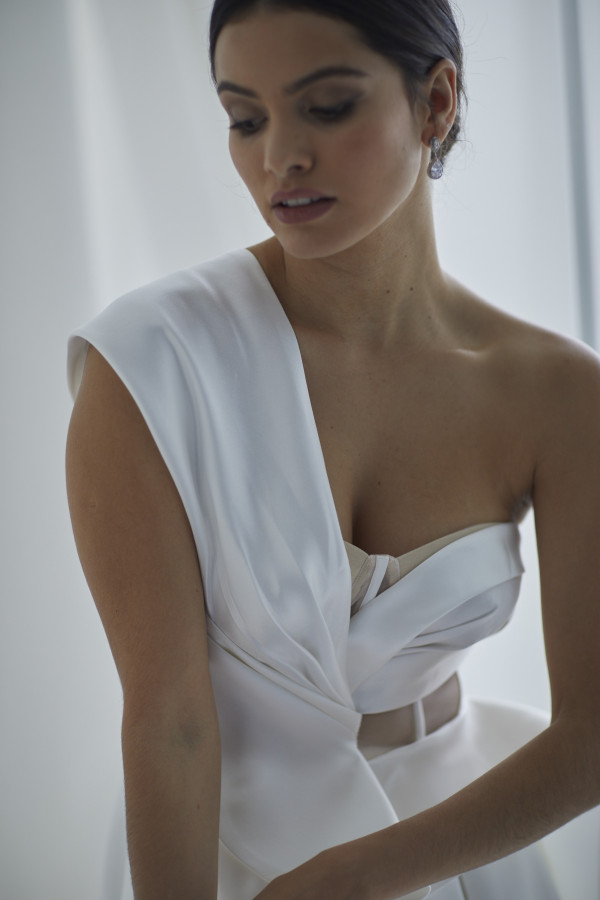 Hera Couture has quickly, but organically, garnered a cult following, with brides and stockists across the world pinning their designs.
The in-demand label carefully straddles the line between unique and commercial, offering ready-to-wear and custom in everything from minimalist and sculptural to romantic and delicate, and in between. "You have to," says Yeung. "Today's modern bride wants minimal and maximal - polar opposite ends of bridal trends."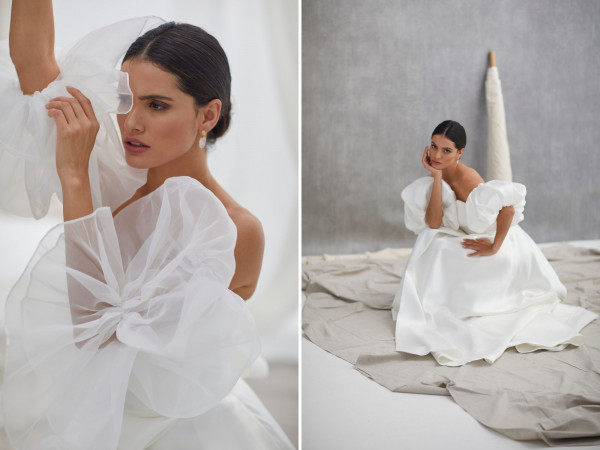 "Commercial versus creative is something I consider daily. Understanding our brand DNA is paramount," explains Yeung. "I fuel my creativity with a 20/80 rule – 20 percent of designs shout Katie Yeung but may only appeal to 10-15 percent of brides, while 80 percent are commercial but still stay true to my unique aesthetic."
Following in her mother's footsteps, Yeung was immersed in the world of fashion from day one. A talented couturier, Yeung's earliest memories were surrounded by fabrics, needles and sewing machines. Patterns hanging from the ceiling rails her father built for the workroom were the normal. From age eight, she joined her mother, learning how to construct garments for her clients. Once upon a time, she thought she'd pursue a career in interior design or philanthropy – although evidently she merged the two, bringing the core values to her business today: an eye for design and compassion.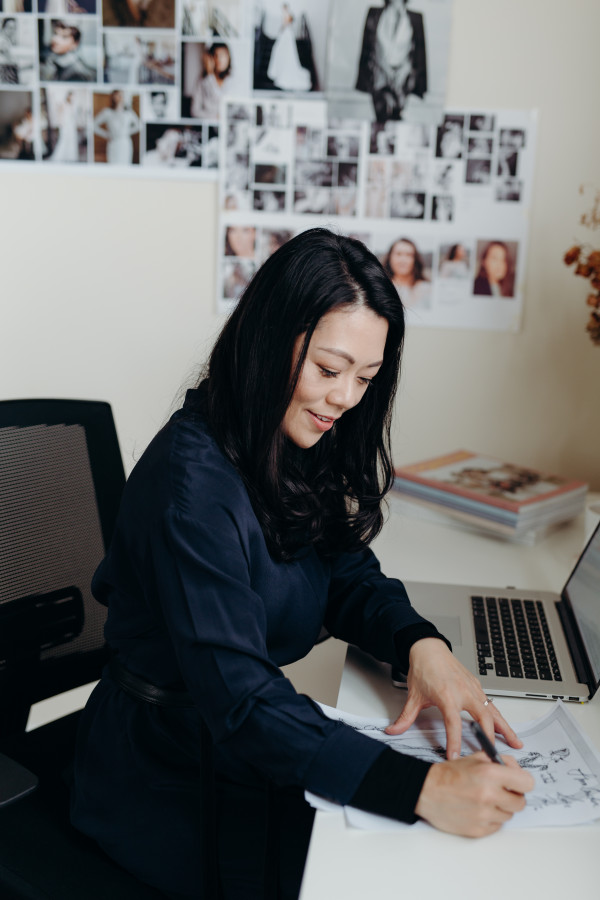 A penchant for well-tailored garments - whether trousers, a suit jacket or a little black dress – drove Yeung to make a career out of it. After working in high street fashion, Yeung took the plunge, saving up to travel and source bridal fabrics overseas. Fast forward to 2010 and Hera Couture was born.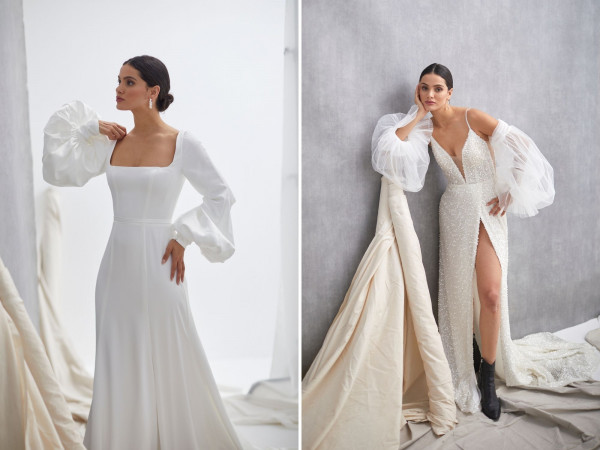 "It's an honour to create the most important dress in a woman's life. It's super special and I love being part of that."
Uncompromising craftsmanship and techniques were key to Hera Couture's early success. However, staying relevant in an increasingly competitive market required more. Alongside top of the line, luxurious fabrics, sampling and stringent testing, Hera Couture strives to be inclusive. "We create styles for all women regardless of their shape or size, building trust with our clients and vendors." Making bridalwear accessible for all has paved the way for a loyal following, mainly through word of mouth. "We are humbled by that, every day," gushes Yeung.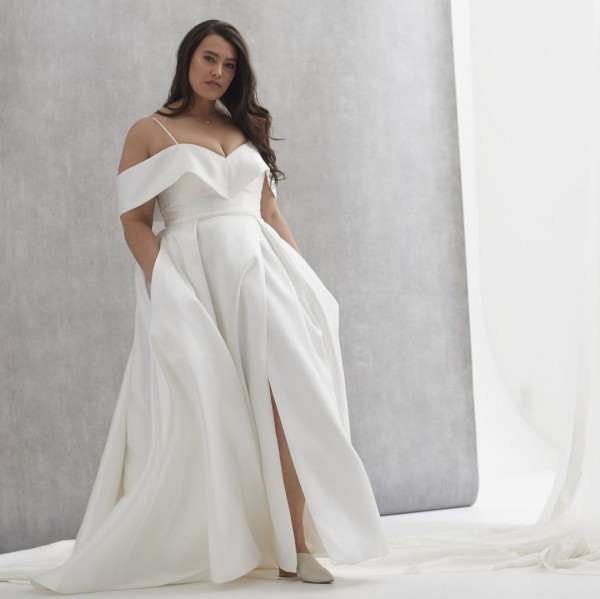 When asked how she defines success, while her passion is as fervent as day one, she isn't satisfied - yet. "Success to me means everything under control and more time for others. Ultimately, I would love to change other people's lives through the business, especially those who are less fortunate and haven't had the same opportunities to achieve their dreams."
For other aspiring young designers, Yeung has this to impart:
Never stop learning. "Learn about different marketing, financial and stock management systems, as well as technologies that can help painless scaling and growth."

"Your brand DNA will change as you grow. Ensure you invest your time and money wisely on what matters - your craft, brand equity, growth and exit plan. This will help you define your path to success clearly."

Invest in your team. Surrounding yourself with the right people (whether contractors or vendors), is integral. "Look for those whose values and goals align with yours. It's not only the fuel for future success, but it makes 'work' fun."

Not a believer in the antiquated business mantra, 'kindness gets you nowhere', Yeung maintains being kind is everything. "We treat everyone – brides, vendors and retailers - with kindness, professionalism and generosity."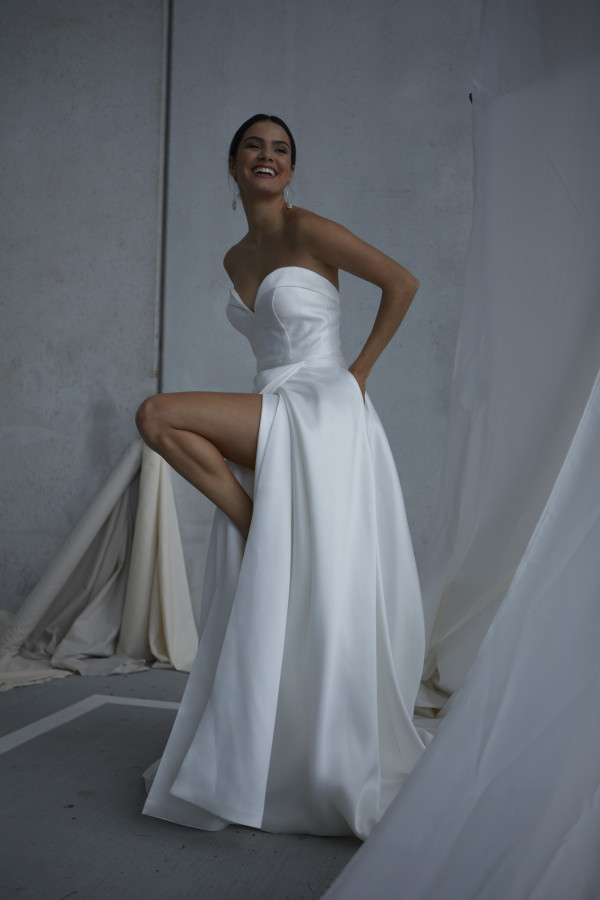 This week, Hera Couture's new Avant Garde collection made its debut at the New York Bridal Show 'Melange de Blanc'. Hera Couture was the only New Zealand designer out of the 43 showcased at the pop-up bridal market. Held over three days in New York, the ultimate goal with the series is to simplify the buying experience so that bridal wear buyers can focus on each brand. Designer categories include international, new, trend & couture as well as luxury brands showcasing.
Forbes Magazine recently said that, 'Melange De Blanc Is Changing The Way Buyers Shop For Bridal Fashion Amid The Pandemic.' In the current climate human connection has proved challenging for the bridal industry. Melange de Blanc fills the desire for connection by fostering a bridal community, bringing something truly one-of-a-kind to the industry.
Follow Hera Couture