How to nail a Fashions in the Field look, as told by a judge...
Only a few short weeks ago, one of Auckland Racing Club's long-term ambassadors, Carena West, won the Myer Fashions in the Field during the Melbourne Cup Carnival in Australia – taking home a prize package valued at $100,000 (including a new Lexus car). This is a proud moment for Kiwis – as the Myer Fashions in the Field is the biggest racewear competition of the year.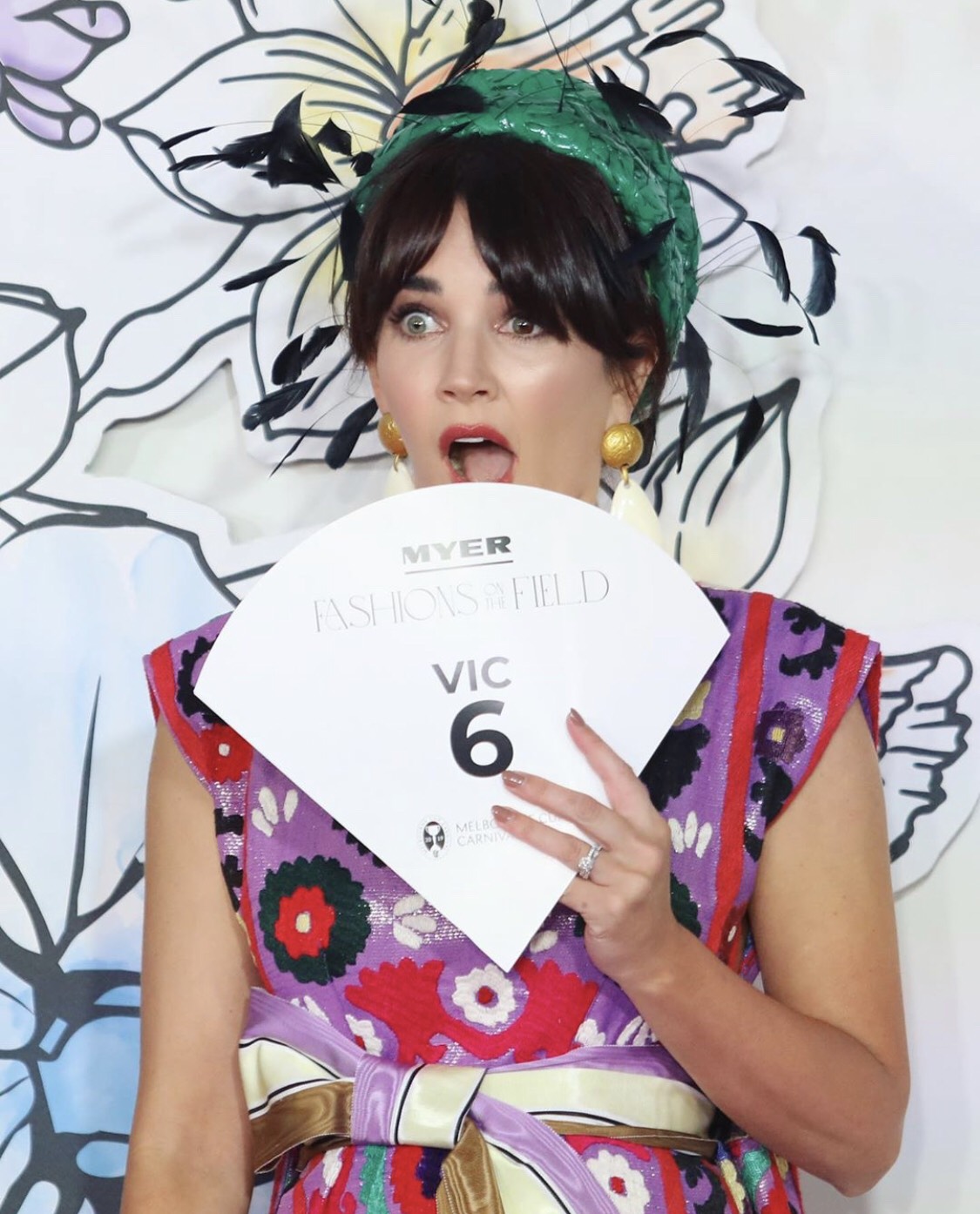 With a history that dates back to 1962, and a structure made up of multiple heats across Victoria Derby Day, Lexus Melbourne Cup Day and Kennedy Oaks Day. Carena, who is five months pregnant, won second runner up on Victoria Derby Day – going on to place first on both Lexus Melbourne Cup Day and Kennedy Oaks Day. She wore a multi-coloured dress made from an Uzbek traditional dress that she bought through online marketplace Etsy for $60. She also wore a hat by Kiwi milliner Claire Hahn – inspired by a hat worn by Audrey Hepburn, her shoes were from Myer, West.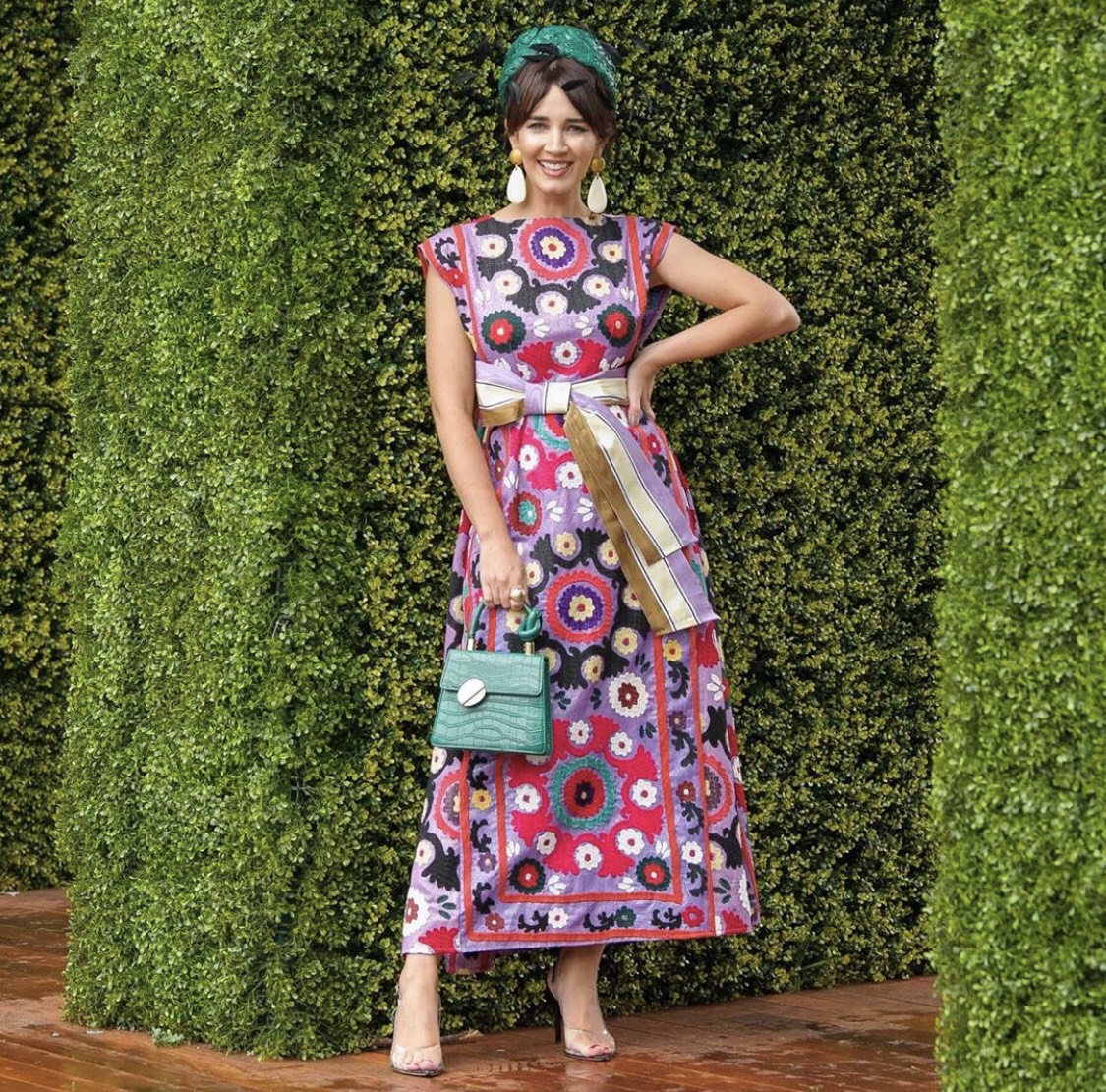 Carena is set to be a fashion judge of the Hawaiian Airlines Fashions in the Field at the SkyCity Boxing Day races, and ahead of the event, we sat down with her to discuss her top tips for nailing a race day look…
It's all about balance
Creating a winning look for Hawaiian Airlines Fashions in the Field for the SkyCity Boxing Day races is all about balance. Playing with balance in your outfit using drape, outfit volume, accessories and millinery is what will make it stand out from the rest. Below are my tips to ensure that your raceday outfit is balanced, fresh, and looks effortless on stage.
Matching is 2009, Coordinating is 2019
There is an old-fashioned belief that your accessories should match. But when you are too matchy-matchy, your look can seem dated. Try incorporating textures and picking up the minor colours in your clothing to wear as accessories. Look in the mirror. Are your accessories overwhelming your outfit or are they in harmony with it? Ensure that the tones of your outfit are working together.
Great millinery is imperative
It doesn't have to cost the earth, nor does it have to be custom made. But ensure your piece has structure and its inclusion in your outfit will be seen as intentional, not as a last minute afterthought. If it is between you and another contestant, your millinery may be the one thing that sets you apart! Remember - straw, sinnamay and light fabrics are for summer racing. Felt, leather and heavier fabrics are for winter racing. Ensure that your headpiece is working in synergy with your clothing, and complements it rather than competes with it. Many ladies have won titles in budget pieces from off the rack (or internet these days) - if they are styled well.
...But gloves are not
Gloves and closed toed shoes were once a raceday requirement, but now they are most definitely not. Think about the balance of your outfit when you are deciding whether you need to add or remove accessories, as well as what type of shoes you intend to wear and whether they detract from or enhance your outfit.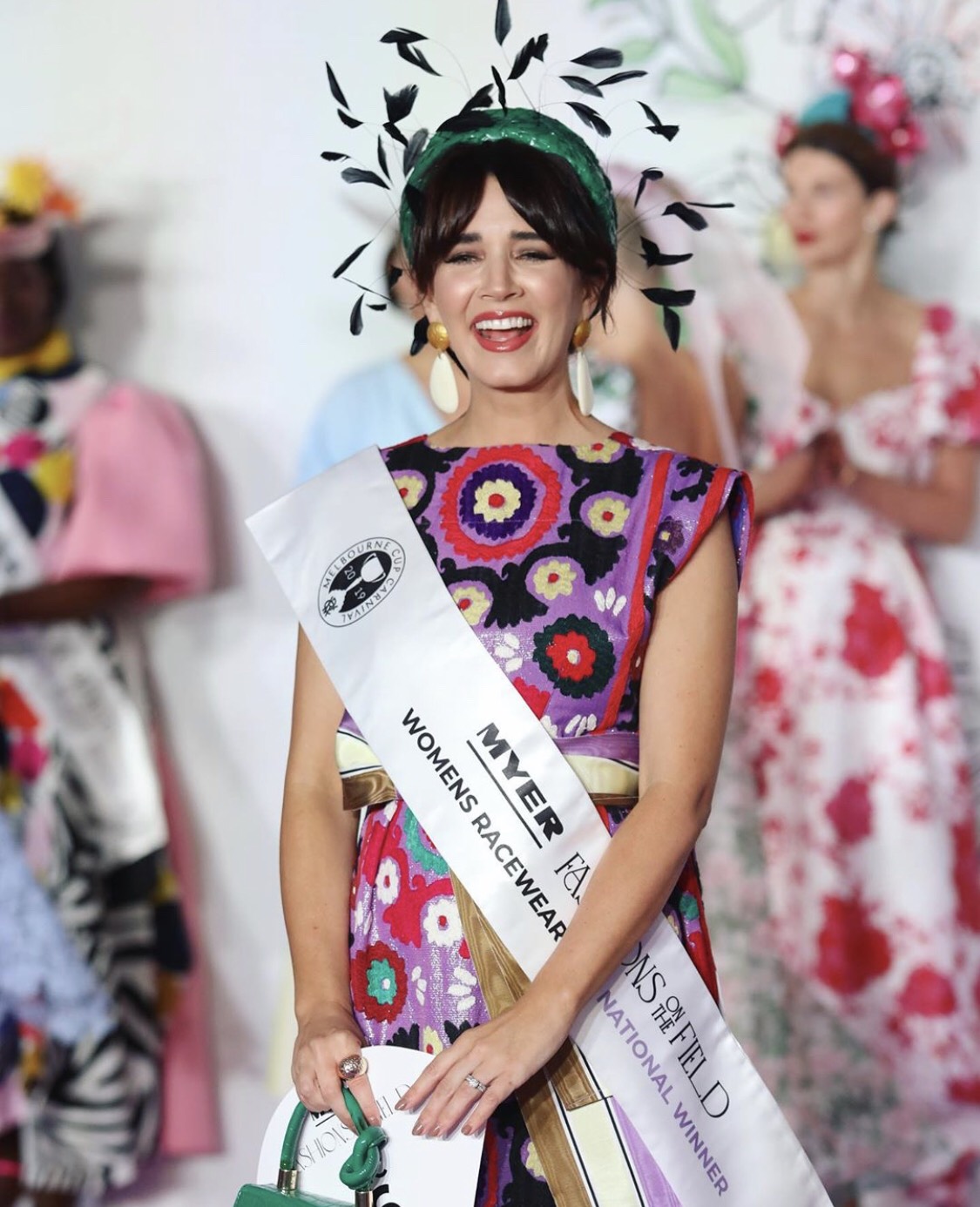 Undergarments may come into play
If you are wearing say, a top that is less structured (ie with a stretch), it may pay to invest in some undergarments that will give you a bit of oomph. Spaghetti straps are a hard no.
Effortless is in
Many a time have I looked at that 'cool girl' on the street and wished that I was as effortlessly put together as she is. The secret is, the effortless look takes a lot of work too! There is something so standout about a look that feels as though it isn't too "done". Sometimes an outfit would look more modern with a sleek ponytail rather than an over coiffed updo, or a pared back make-up look.
Be fashionable, but ladylike
As always, some runway looks just won't convert to racewear. Racewear is ladylike, sophisticated and modern. Keep an eye on hemlines and how they balance out the top half of your outfit.
Smile!
Your stage presence will come into play when in competition. Remember to smile and look as though you are enjoying your time on the stage - you worked hard to put a beautiful outfit together and now is your chance to let it shine! If you are after some pointers, check out the National Finalists of past Myer Fashions on the Field competitions on YouTube for some pointers. Don't rush - show off your outfit to its full potential and choose a way to stand on stage that accentuates the best lines of your outfit too. It all helps!
It's a vibe
If you feel awesome about your outfit, you will make it look even better. If you're not totally confident, have a friend check it out for their opinion. It might be that something as small as a different pair of earrings will elevate your look from great to GOD DAMN, YOU LOOK AMAZING!
Think you have what it takes? Click here to find out more...