Havaianas teams up with MARKET for a collab like no other
Collaborations in the fashion world are proof of how far creativity can go when two brands are behind the wheel, and Havaianas' latest two-part project is no exception. The team behind the Brazilian beach staple recently partnered with cult favourite LA-based streetwear brand MARKET to create a pair of flip-flops that deserve to be worn everywhere and anywhere. Here, Remix sits down with MARKET founder and creative director Mike Cherman to find out more.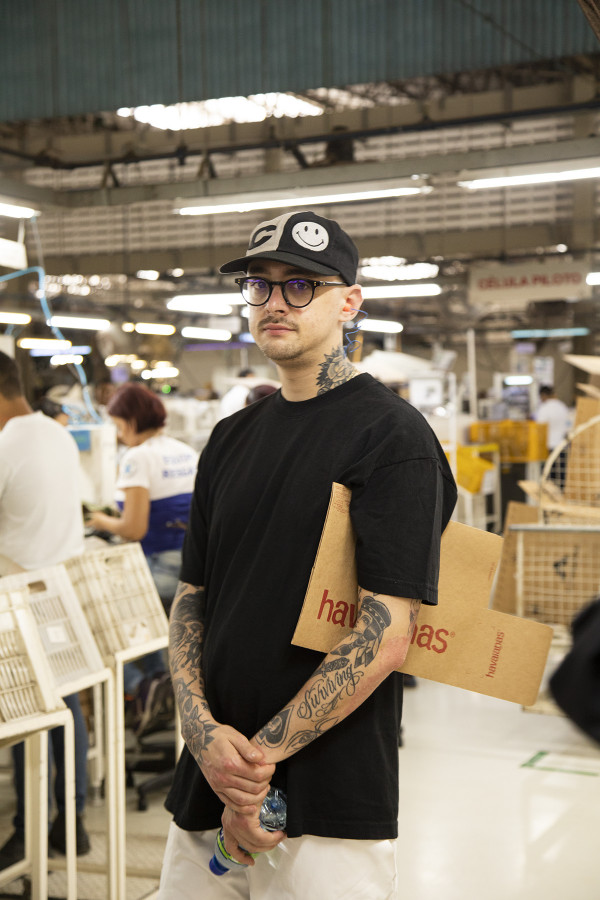 How does it feel to be collaborating with Havaianas?
It's an honour to work with a brand that has such an iconic history within footwear, and such a stronghold on the country they originated from. When I arrived in Brazil, everywhere I went Havaianas was there. Not many brands serve their customers like Havaianas does.
What was the inspiration behind the collection?
It was actually inspired by an injury my dad got after visiting the beach barefoot while walking his dog – he ended up in hospital with third-degree burns from standing on some scorching hot pavement. When we were presented with the opportunity to make sandals with Havaianas I was immediately reminded of this story. It was an amazing experience to be able to create a product that could save someone from the same nightmare, even if it's just in the form of heat-activated inks.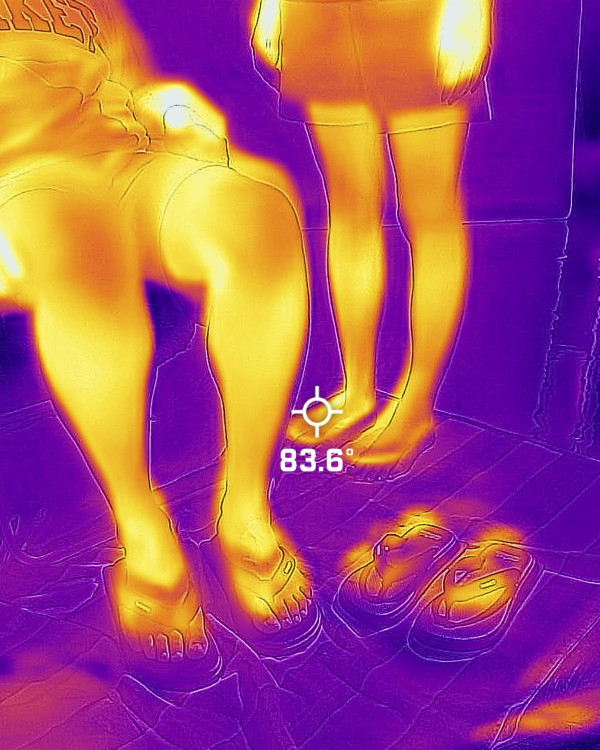 Talk us through this breakthrough thermo-reactive technology and the process it took to arrive at the style for drop one.
Once we had the chance to work with Havaianas, I immediately knew I wanted to make colour-changing sandals. I'm always researching different inks and techniques, one of my favourites being the Stone Island sweater that changes colour based on the cold temperature that surrounds you. I've always loved products that evolve with your environment. With this project, I knew we were going to have a chance to make a product that so closely relates to our experiences when we go to the beach.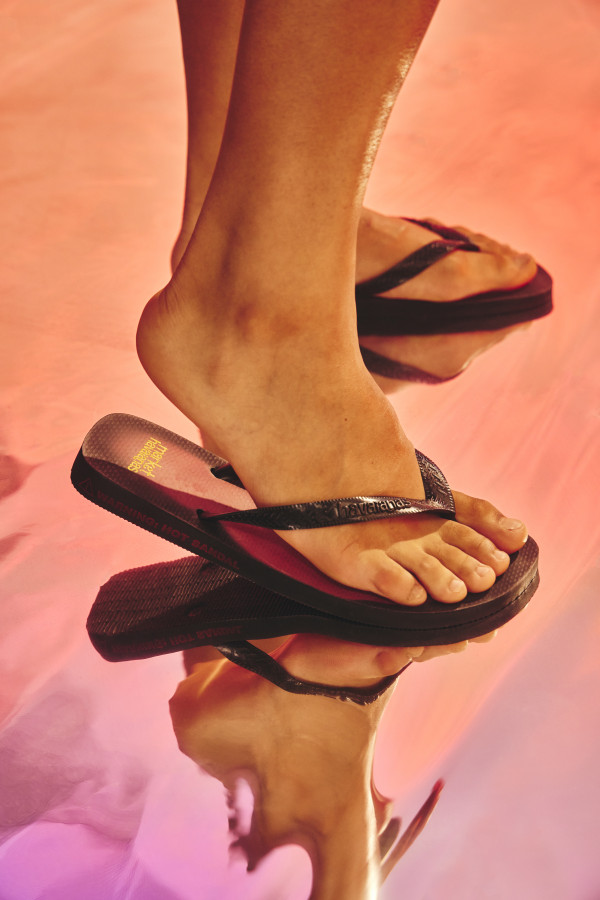 What is the best part about collaborating with another iconic brand like Havaianas?
The best part of collaborating with Havianas was just the ability to jump straight into their factory and begin prototyping. The level of hands-on approach we took to the project is what truly made it special and helped to push the product even further.
I notice you just said 'sandals' and not 'flip-flops' or the famously Kiwi 'jandals'...
We call them sandals, but jandals are chill – even if I don't understand it!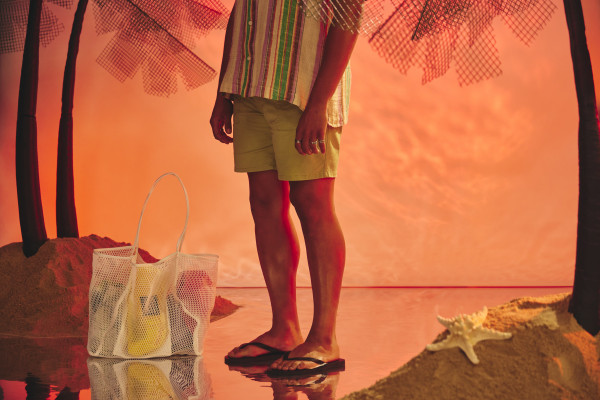 You're a born and bred New Yorker, what's your favourite thing about the city?
My favourite thing about New York has always been its energy and the fact that every day, you could find yourself on an adventure you never planned on. Also the humbling beauty of being in a city populated with so many people where you can still feel alone. I have a lot of respect for what New York has taught me and how it prepared me and informed my approach to living in this crazy world.
Any insider tips on where to visit?
I suggest you don't take a taxi or uber, rather you spend your time jumping on subways and exploring. Every block is a new discovery and the city is always evolving. The New York I knew before the pandemic is not the same New York it is today. That doesn't make it any less great, it just evolves with the people who come and go through this beautiful city. One thing you should DEFINITELY do is ride a bike over one of the amazing NYC bridges, there's no view like it!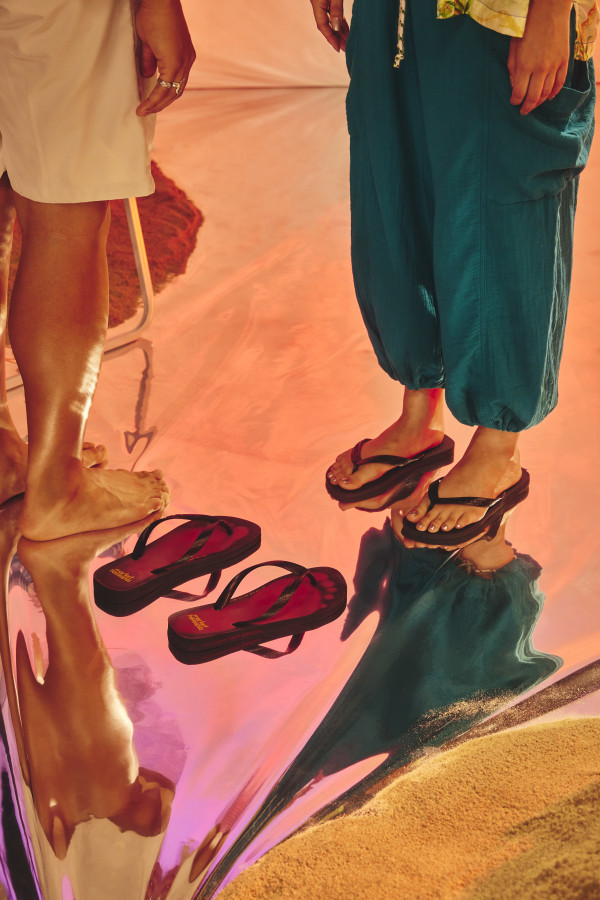 You started your brand MARKET back in 2016. Did you ever think it would be as popular as it is today?
MARKET started out in this purely experimental form of having an idea in the morning, putting it online by noon and shipping it out the next morning. The project has always been the cure to my ADD and an outlet for me to explore and have fun, with a creative mission of unlocking access for the great consumer class as a whole.
What can we expect for Drop 02 of Havaianas by MARKET?
The most innovative Havaianas sneaker to ever exist in the world. In my opinion, we created a concept for them that will last forever…