Get love struck this V day with Gucci's Love, Love & Love collection
And just like that, the countdown to V-day is on. In t-minus 13 days, flower shops will be out of red roses and supermarket choccy shelves left empty. Thankfully for us, Gucci has launched a Valentine's Day tribute collection that will fill wishlists worldwide, whether you're single, taken or 'it's complicated'.
Gucci Love, Love & Love by Brad Elterman
Gucci Love, Love & Love by Brad Elterman is a celebration of love in all its forms. Brad, a cultivated cali-based photographer is known for his Los Angeles bad boy attitude and raw style work. Growing up in the '70s he was exposed to the world of sex, drugs, and rock and roll and took it upon himself to use his lens as a gateway into the behind-the-scenes life of such a monumentous decade. Capturing the innocence behind the rough, metal studded exterior of the time, he exposed an almost romantic, sensitive side of the hippie rock era.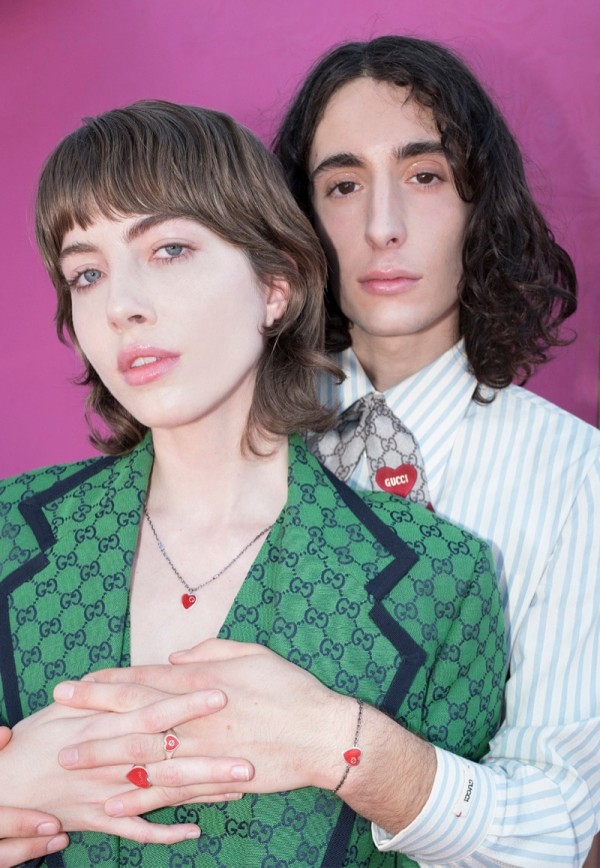 Gucci Love, Love & Love by Brad Elterman
It's this raw low-tech zine-like photography style which interested Gucci's Creative Director Alessandro Michele. We all know Alessandro Michele is no stranger to the wacky and wonderful, creating time capsules that leave us feeling nostalgic, yearning for the days of twin set power suits and embroidered lapels. So it only made sense when the pair collaborated to form this Valentine's day love child, filled with romantic jewellery, sensual leather, red lips, and of course the sort after Jackie 1961 handbag. Connecting this Saint Valentine tributed line together is the introduction of a new House Heart symbol which often has a 3D effect and is perfectly placed coloured blood-red and embossed with the Gucci name to ensure anyone in a direct radius can feel the love.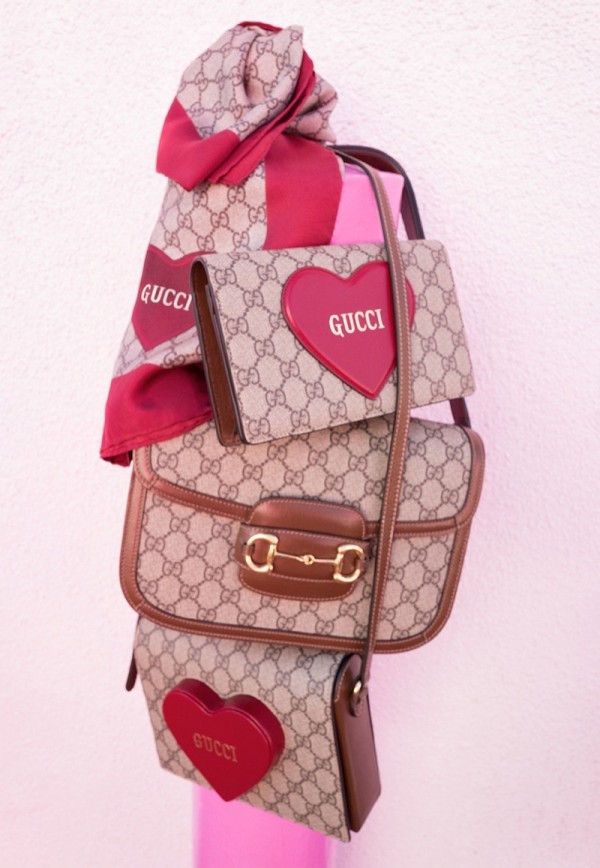 Gucci Love, Love & Love by Brad Elterman
This campaign is no doubt one for the archives, exploring the views Alessandro has on love and beauty, which is diverse and playful. Each image is filled with ear to ear smiles, subdued romantic tones, and quirky yet almost awkward poses. It's a timeless look into what love is in the 21st century, love that knows no bounds, has no rules, and is entirely one's own. Check out the full zine here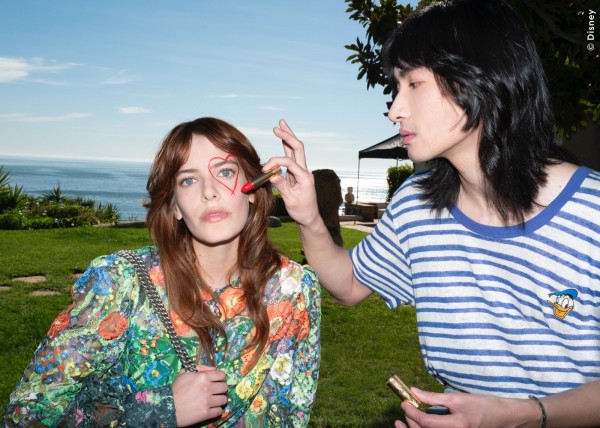 Gucci Love, Love & Love by Brad Elterman
Loved up or not, this day is a celebration of all things appreciation and emotion, so if you're a Gucci fan, grab your loved ones, family, friends, pets, or handbag and enjoy this celebration. Beat the box of chocolate and Nicolas Sparks films, because Gucci has your heart this year.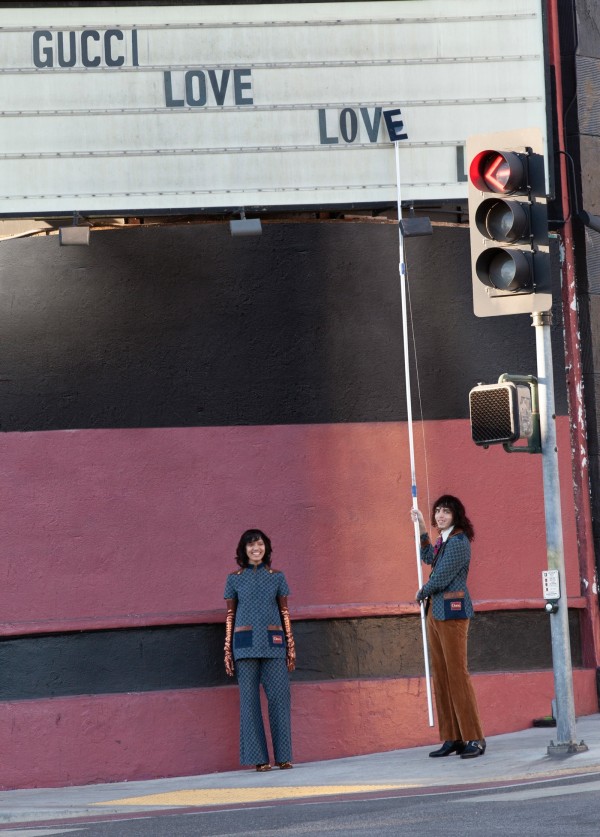 Gucci Love, Love & Love by Brad Elterman