Gucci surprises guests with their quirky Fall/Winter show
There's no doubt about it, Alessandro Michele is a genius. With his 2020 Fall/Winter collection, he took the approach of what can be seen as a human carousel, 'unveiling what lies behind the curtains'. The show allowed guests to watch as a team of designers, all dressed in a matching grey uniform, put together the final pieces for in a suspenseful showcase. This collection dives into an array of dimensions, textures and themes, suspending the ordinary and 'loading it with an excess of intensity', as Michele himself explained.
Michele's designs incorporated a religious aspect which was seen through the use of cross chains around models necks, the weeping Virgin Mary inspired black eye makeup, and the Pilgrim styled hats. Together these created a gothic Nun vibe that held both shock factor and awe.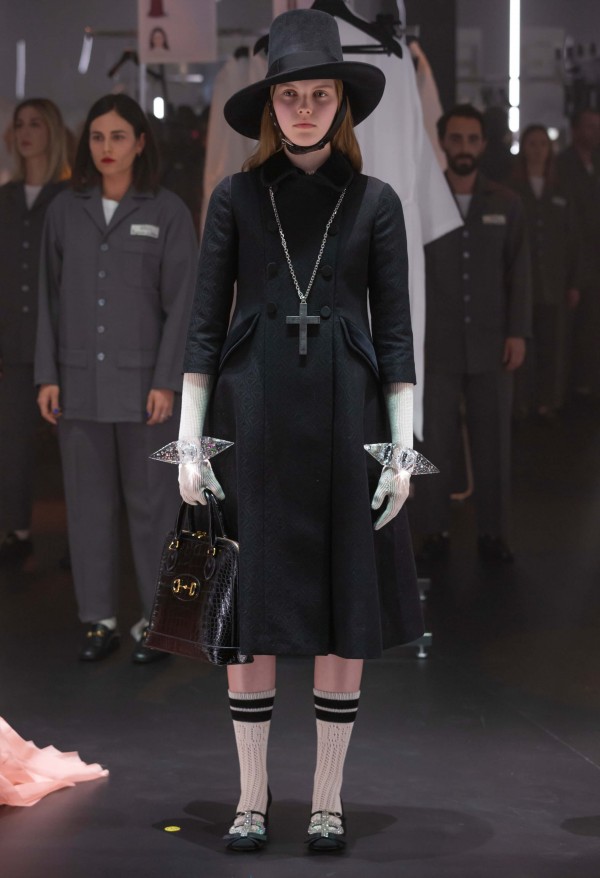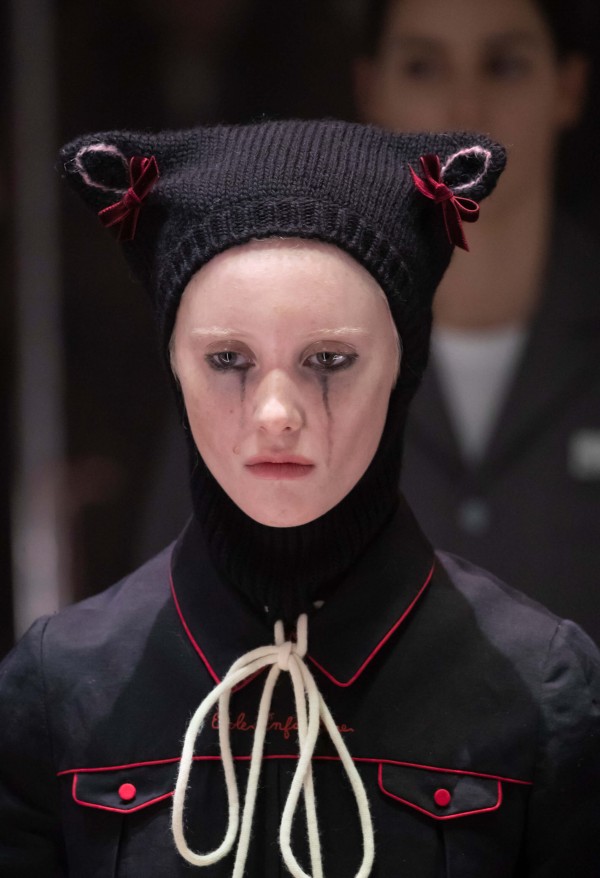 This aesthetic was intertwined closely with the retro vibe as models showed off corduroy trousers, Victorian style ruffled skirts, detailed lace shirts and collars along with structured bags, knee-high socks and pleated A-line skirts.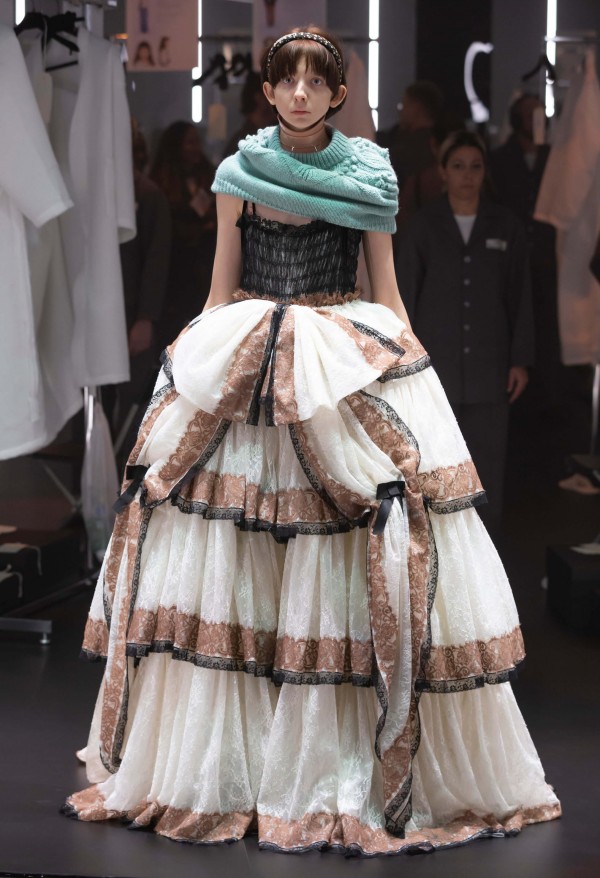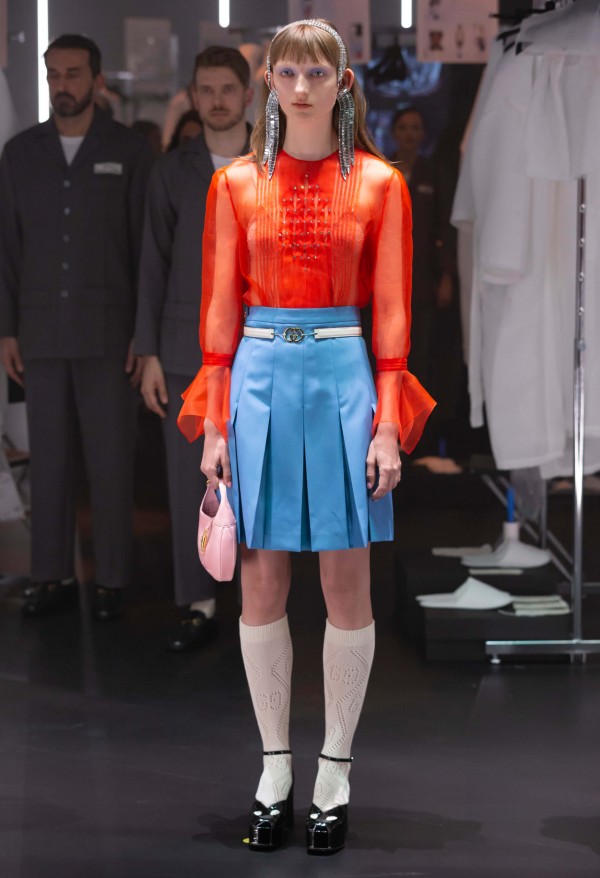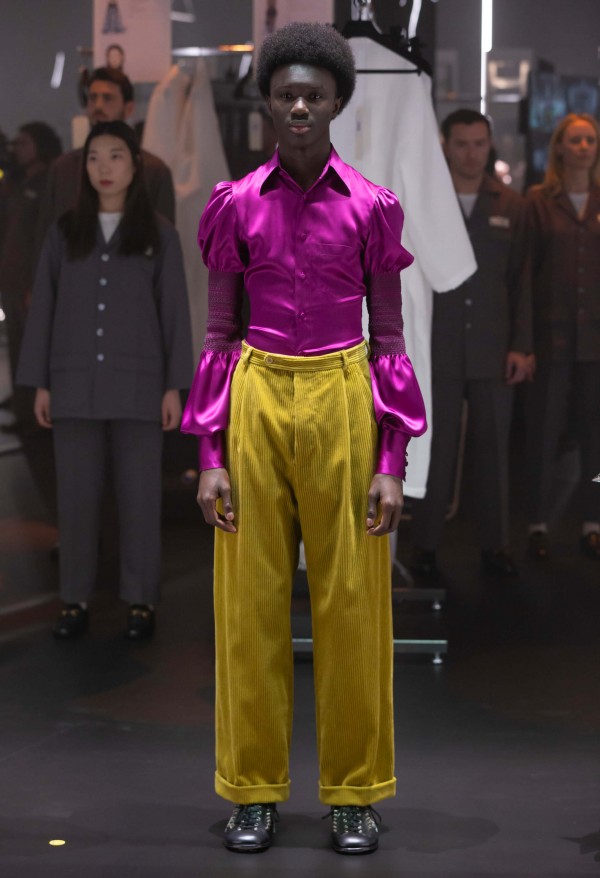 Military-come-schoolgirl also proved to be a stylistic intention behind this collection with the structured buttoned down grey coats, and uniform-like dresses. Michele's love of utility straps were apparent, while still allowing for a feminine feels by being paired with more delicate pieces.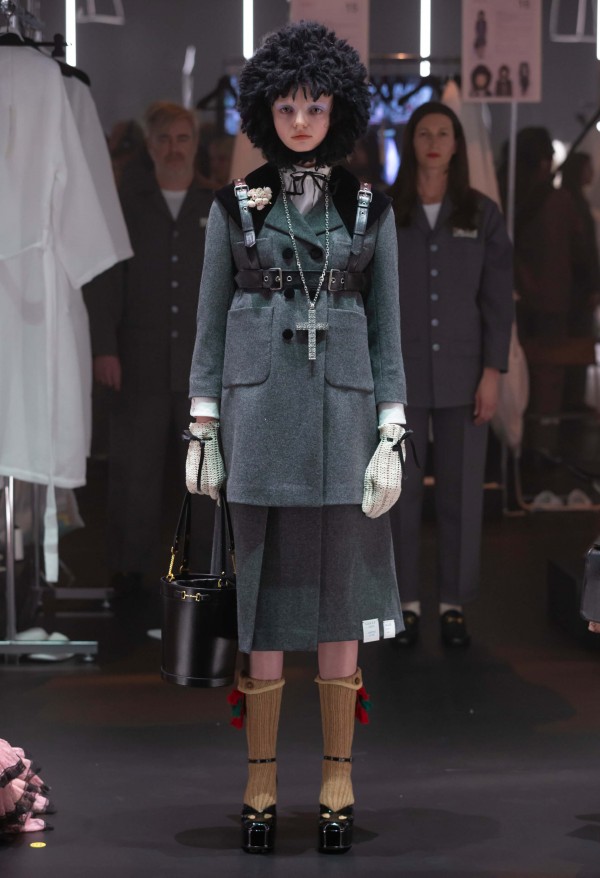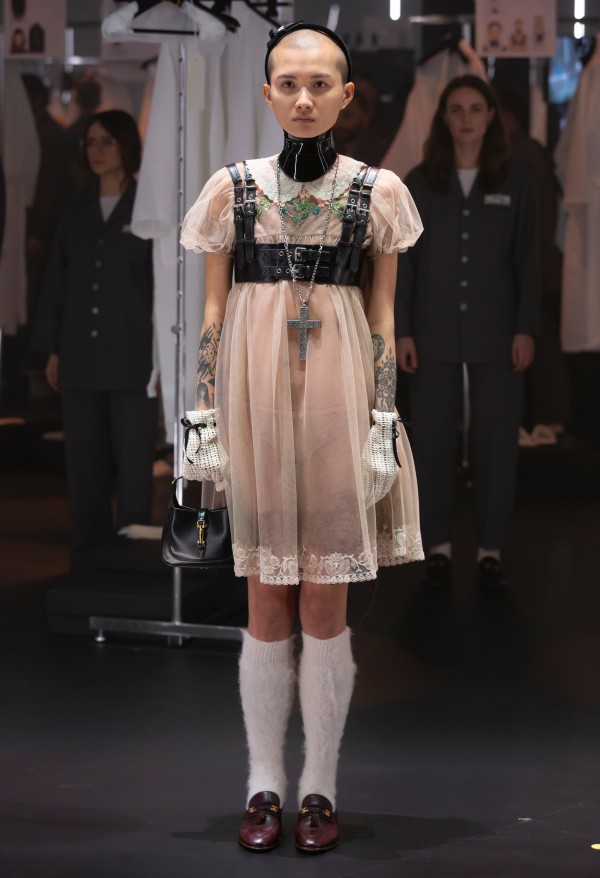 Whether the models and designers saw stars spinning round in circles is yet to be confirmed, but they controlled a beautifully unique show, with each piece displaying its own character, suspended from a point in time.
Michele's open letter about the collection addressed a 'different partition of the sensible' and it seems the world are big fans of this parallel style-verse...