Our Top Five Follows: Edgy youngsters take over Instagram
Move over Miranda Kerr and Kim Kardashian – the younger models are having a major social media moment right now! While the most well known Instagram's are full of Victoria's Secret models, Taylor Swifts and Kardashians, there's something to be said for the up and coming profiles of some no-so-famous younger socialites and models. These girls are going to be the next big thing, living the dream life already but with kick ass personalities to match. Their individual looks and styles each suited to their Instagram's and offer something special for you to follow.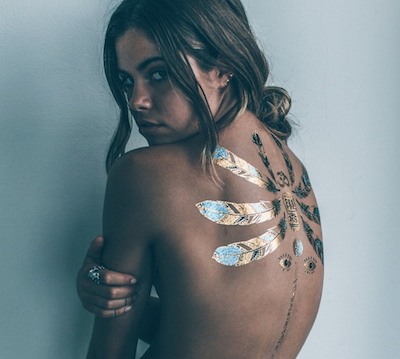 Mimi Elashiry / @mimielashiry
This self-made model from Sydney is both beautiful and hippy. Her Instagram is filled with hidden gems – whether that's literal stones, epic scenery, quirky clothes, hot friends, henna, festivals or art, this hippy has the life we all want. Mimi is a babe we love to follow on Instagram for all of her carefree and happy vibes.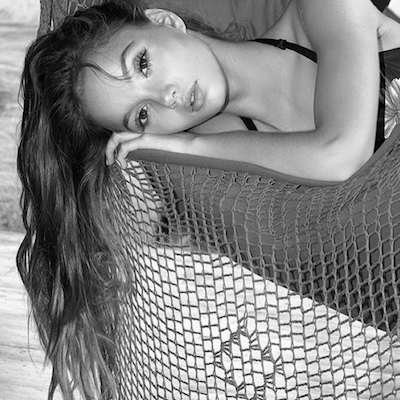 Inka / @inkawilliams
Born and raised in Bali, this 16 year old IMG model is both stunning and interesting. Having started modeling when she was just six months old she has now worked for Rip Curl, Volcom, UNIF, and Spell Designs among others. This young beauty has a fast growing Instagram following and is turning into quite the little superstar, with 612k followers on Instagram we can sure see why she's so popular.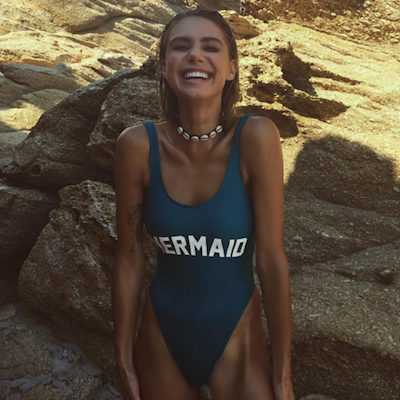 Sahara Ray / @sahara_ray
This beach obsessed beauty showcases the dream body we all desire and the bikinis we all want. Her dad is a professional surfer so her connection to the ocean and water has been around since she was a child. Her Instagram inspires all of us to be different, girly and beautiful as she poses in swimwear, fur coats and with other drop dead gorgeous models. Now with her own range of swimwear,
Sahara Ray Swim,
Sahara has turned her love of bikinis into a career.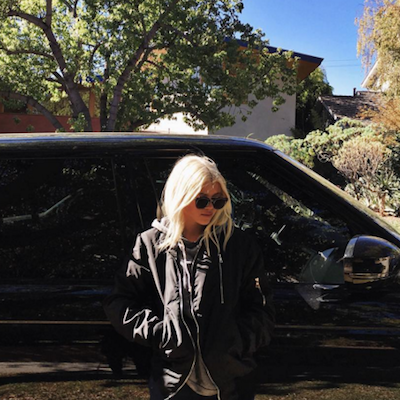 Sofia Richie / @sofiarichie
The 17 year old daughter of Lionel Richie and Diane Alexander, and younger sister to Nicole Richie sister, couldn't be more beautiful. The new face of Material Girl, Richie is a rising model and has just been named the face of Madonna's clothing line. This beauty has the sassy personality to match her edgy and awesome look as she kicks back with friends such as Kendall and Kylie Jenner. Sofia is passionate about music and is featured on her sisters reality show
Candidly Nicole
where she shows off her sarcastic humour.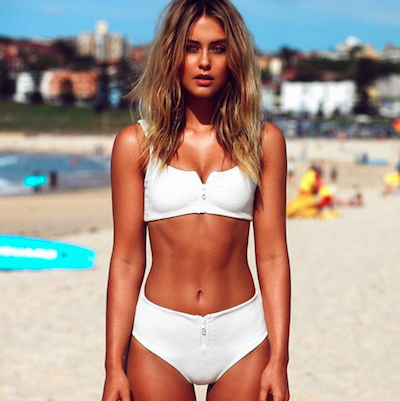 Stephanie Claire Smith / @stephclairesmith
Already on top of the Instagram game, this blonde bombshell has her own website, has her own e-book and is owning her modelling career. Two years ago Steph noticed her Instagram following starting to grow, with more and more fitness inspiration pages reposting her, she realised she was somewhat of an inspiration. Now her gram feed is filled with fashion shots, beach shots, body inspo, and food! This well-balanced Instagram covers all your summer needs and leaves you wanting more.
Words by Jamie Clements Images from girl's own Instagram accounts.