Gucci and Balenciaga present Hacker Project 
Just over a week ago, the fashion world was at an all-time high with excitement as two of fashion's most acclaimed brand's united in aworld-first collaboration.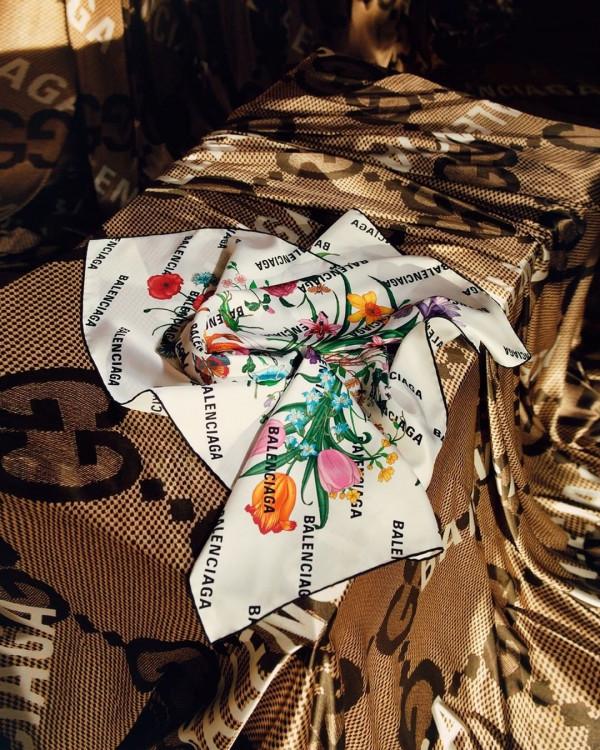 The Hacker Project is the first collaboration between famed Italian house Gucci and Spanish Maison Balenciaga. To the outside eye this partnership may seem a little odd, aren't they competitors? Well, technically yes, but both brands have seen the advantages to this merger, striving to create a modern fashion world of excellence and creativity.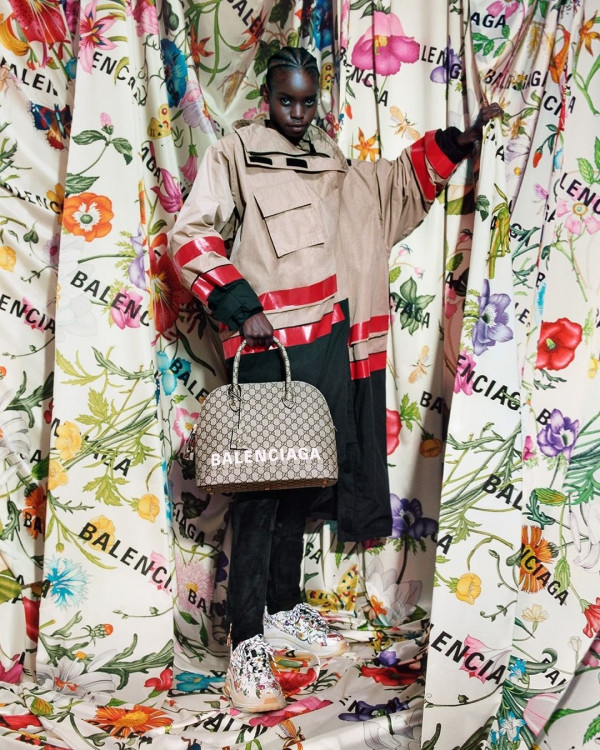 Both brands rightfully stand on their own two feet when it comes to design aesthetic and brand DNA, which answers the previous competitor question. To put it in simpler, domesticated terms, toast and jam are great by themselves and appeal to a wide range of palates, but put them together and you've got an elevated breakfast meal. *chefs kiss
Just like toast and jam this collection is better together, exploring ideas of authenticity and appropriation through new interpretations of signature pieces.
Creative Director of Gucci teased some of the collection back in April with Gucci's Aria collection, leaving fans waiting in anticipation of what might be next. Fast forward seven months to November we finally get to see the full collection titled: Hacker Project. Both brands have solidified their mark using Gucci's iconic double G motif redesigned with Balenciaga's famed B to create a new wave of detailing.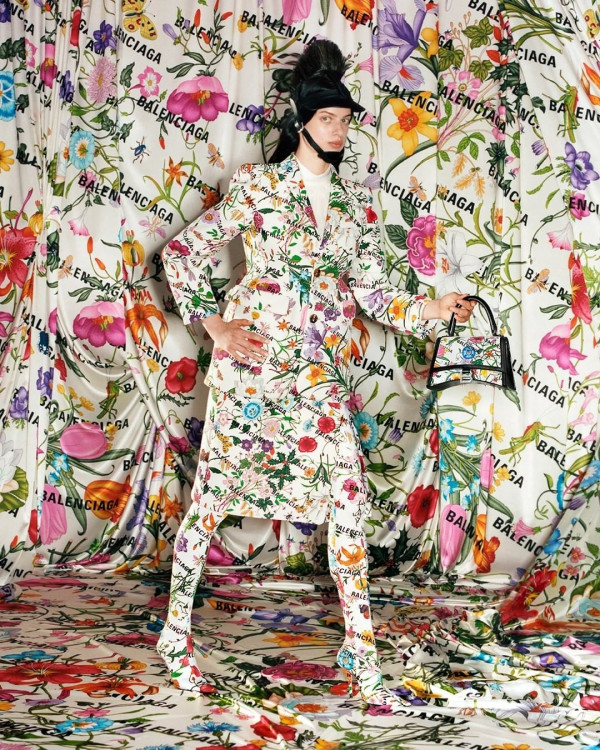 From trucker caps and stilettos to trench coats and stocking's this collaboration is set to be a collector's item among the most fashionable. In celebration of the Hacker Project release, we've collated our favourite looks and pieces from the collection so you can swoon with us.