Givenchy's Riccardo Tisci takes the reigns at Burberry
After Christopher Bailey made his final departure from Burberry after London Fashion Week, many people were probably wondering who would fill his rather large shoes.
Those shoes are set be filled by Riccardo Tisci who will step up to be Burberry's new Chief Creative Director this month.
To take on Burberry, Tisci will be walking away from Givenchy where he spent over a decade there as Creative Director. He will also be relocating from Paris to London for the new job.
Burberry's CEO, Marco Gobbetti, was more than happy to be welcoming Tisci into the British fashion house as Tisici is known to be one of the most talented designers there is. Since his debut in 2005 at Givenchy, Tisci sure has made his mark on the fashion industry and is often referred to as making all the 'firsts'.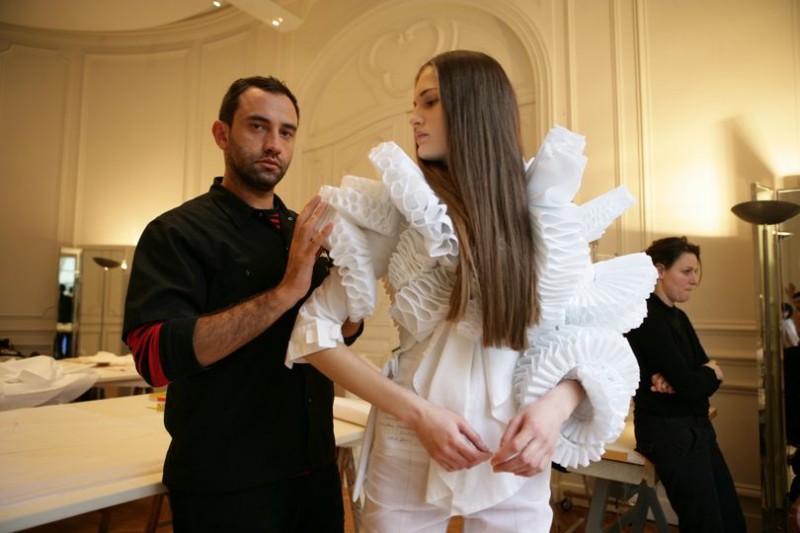 Many of his doings are still being seen today, Tisci drove the rise of luxury streetwear and designer sneakers with his Nike collaboration, as well as tapping into gender and racial diversity issues in the fashion industry which are key topics on the runway today.
Tisci also gave Kendall Kardashian her debut on the runway who has since grown to become one of the biggest supermodels on the international runway.
Still playing with the Kardashians, Tisci also was the first to consider Kanye West as a real fashion designer and went onto design the visuals for the one of the rapper's albums. Last but not least, he also designed one of Kim's wedding dresses.
Tisci's influence on the fashion industry alone proves that we will soon be seeing exciting things coming from Burberry and we can't wait to see his take on the label.
Tisci will make his first Burberry collection debut this September.
(Images from Vogue)