Giorgio Armani returns to Venezia for One Night Only
Earlier this week, in an elaborate display of glamour and sophistication, Giorgio Armani returned to Venice in celebration of the eightieth Venice International Film Festival. One Night Only Venezia marks the latest edition of Armani's itinerant soirées that started in London and travelled to Tokyo, Beijing, Rome, New York and Dubai.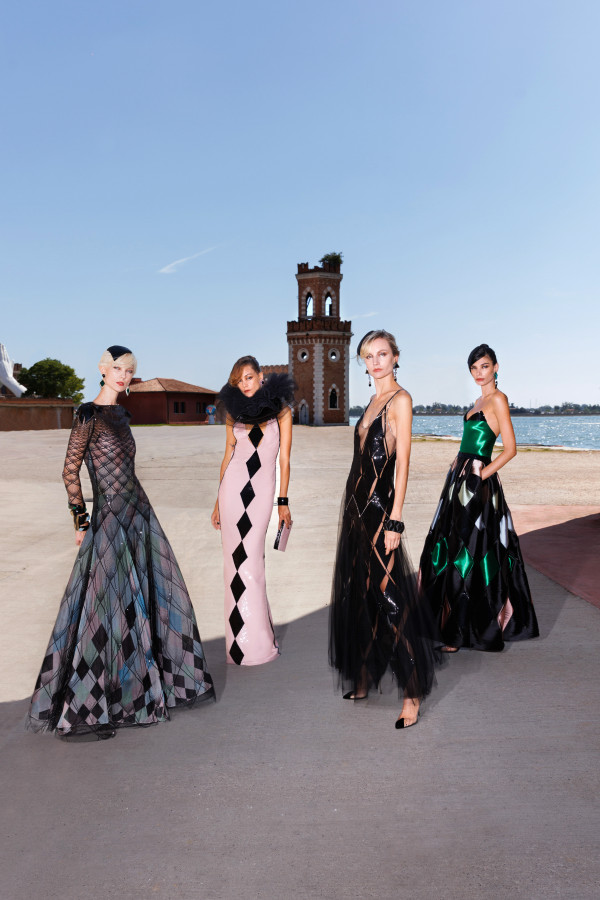 The evening commenced with a Giorgio Armani privé fashion show at the historic Arsenale against the backdrop of the Tese delle Nappe. Inspired by the essence of Venice, a series of Haute Couture garments graced the runway striking a balance between traditional Italian design and colourful innovation.
As the evening progressed 700 guests enjoyed a cocktail party, in attendance was Barbara Palvin, Jessica Chastain, Sydney Sweeny and Maude Apatow, all of which enjoyed a live performance by Róisín Murphy followed by a DJ set by Mark Ronson.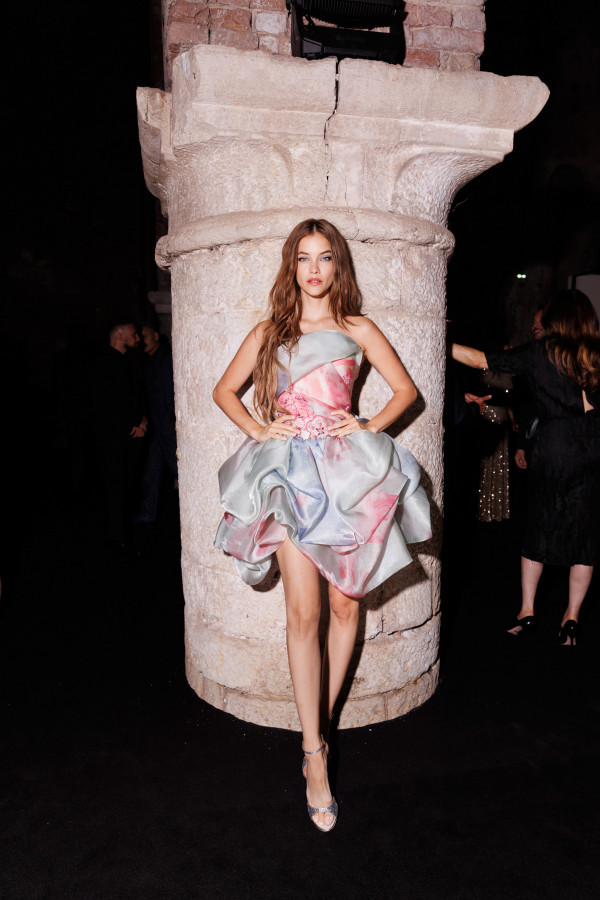 Barbara Palvin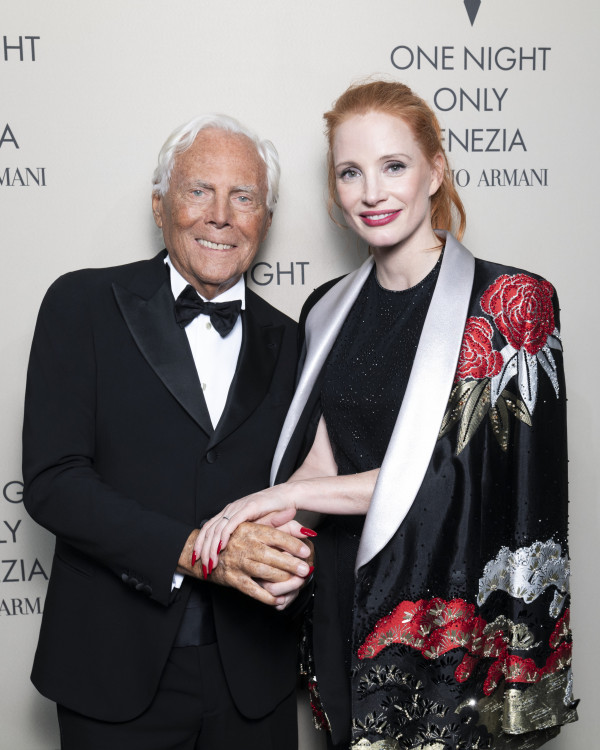 Giorgio Armani & Jessica Chastain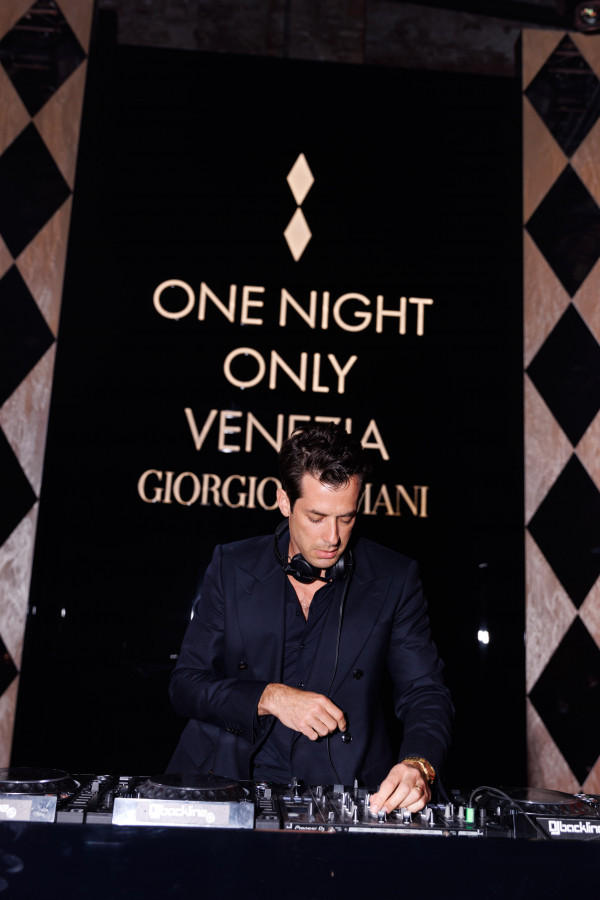 Mark Ronson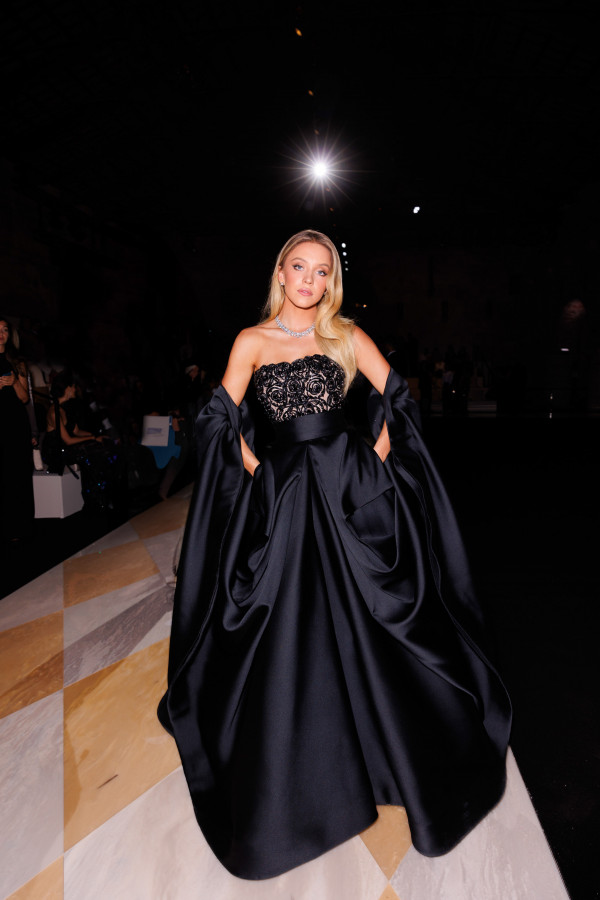 Sydney Sweeny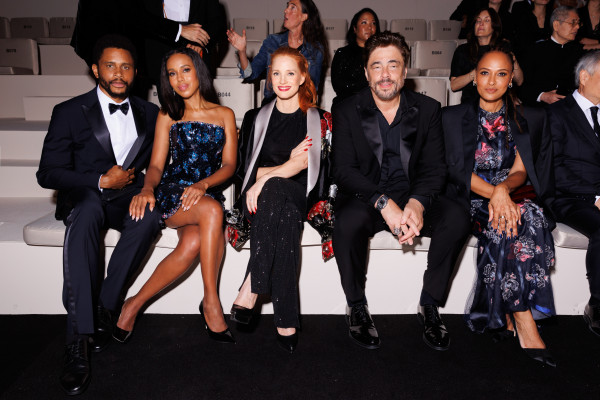 Guests seated front row
One Night Only was a champion in environmental responsibility, all residual greenhouse gas emissions linked to the event will be offset by supporting 'Sea the Change' and 'Società Agricola Blue Valley' two initiatives that aim to preserve the ecological equilibrium of the Venetian Lagoon in an effort to restores its ecosystem. Armani made a donation to 'We are here Venice' a non-profit organisation conducting research to better understand the societal value that the lagoon offers. Meticulously planned to minimise the event's ecological footprint, suppliers were also required to comply with specific social and environmental clauses.
Imagery via Giorgio Armani