Four of AKL's most unique style influencers to follow now
We're the first to admit we're slaves to our Instagram feeds.
From checking how many likes our latest selfie garnered, to racking up followers quicker than you can yell "influencer!", we're 'gram addicts and we're not afraid to admit.
But for four of Auckland's most followed creatives, earning likes and followers are the least of their concerns. Presenting themselves as unapologetic, unwavering and demarcated versions of themselves, we've connected with this city's most bad-ass, most rebellious, most inimitable musicians, models, and style gurus to celebrate the iconic Converse One Star sneaker's newest iteration for 2018.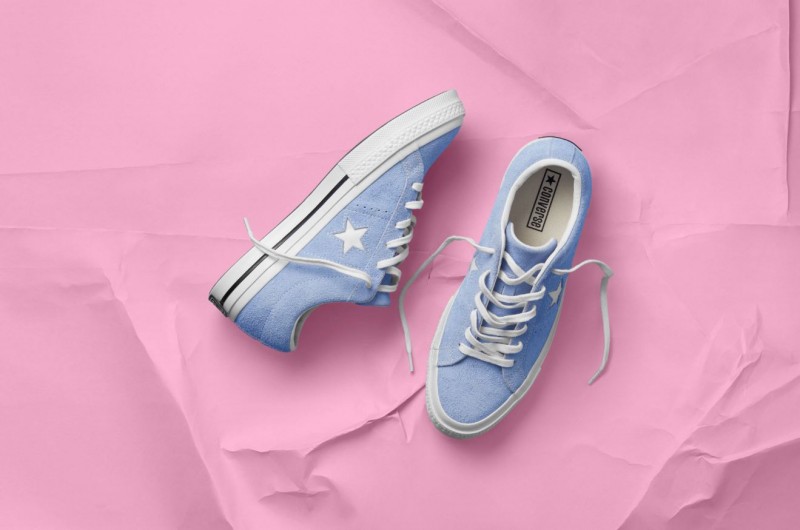 Born in the '70s, the rise of the One Star sneaker is documented throughout sporting history. Kicking into gear as the preferred sneaker for basketball games, the One Star stepped things up by rolling its way into the skating scene with the rise of skateboarding. The solitary star of the One Star sneaker was visible once again during the '90s, where it was further ingrained into street style and skating culture – embraced by the anti-hero and style conscious alike.
New for 2018, the One Star is now available in a host of fashion-forward hues in plush suede, with a new Ortholite insole for superior cushioning, and a rubber sole for max grip.
Meet Annabel Liddell, a force to be reckoned with, when there's a guitar in her hands. The budding muso's talent doesn't extend only to music – she knows a thing or two when it comes to fashion, too. Check out how this young superstar styles her Converse One Star.
Check out Annabel's video, here.
Auckland has a new rapper on the rise, in the form of Melodownz. He notes '90s fashion brands as one of his biggest style influences, paired with the iconic Converse One Star, of course.
Check out Melodownz's video, here.
She's known for her signature tresses and penchant for mesh tops and cargo pants – Half Queen has the balls to wear all the things you want to but can't quite bring yourself to do it. The style icon shares her unique take on dressing to impress no one but herself, wearing the Converse One Star.
Check out Half Queen's video, here.
He describes his personal style as "something your dad would wear when he was 12". Zac Jevan Macfarlane isn't afraid to think out of the box when it comes to fashion, and the self-confessed fashionista looks to black, straight leg pants to style his new Converse One Star sneakers.
Check out Zac Macfarlane's video, here.
Shop the Converse One Star collection online here, or in-store at Converse Sylvia Park, Converse Manukau, Converse St Luke's and selected retailers across the country.