Find your fashion calling
Want to get your foot in the door of the fashion industry but can't quite navigate yourself through the never-ending abyss of monogrammed bags and sky-high heels? Luckily, Frame Retail Recruitment is the answer to all your fashion career problems.
Celebrating their fifth birthday this August, Frame is New Zealand's fastest-growing fashion recruitment agency, pairing fashion fanatics with industry jobs all over the nation. From styling, retail, PR, management positions, and everything in between, Frame is the one-stop space for those looking to delve headfirst into the world of fashion.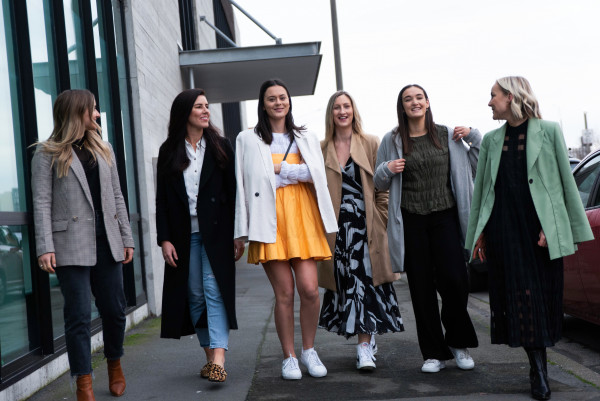 With a team of experienced business and fashion gurus under their belt, Frame pride themselves on connecting with each client personally to find the right fit for their business. Whether you're a business looking to fill a role, or looking for work yourself, Frame helps both parties find their dream team.
As lovers of all things fashion, Remix was so excited to sit down with founder and CEO Rachel Smart to discuss how Frame works, what's next for the already pioneering agency, and how she juggles a business with a newborn.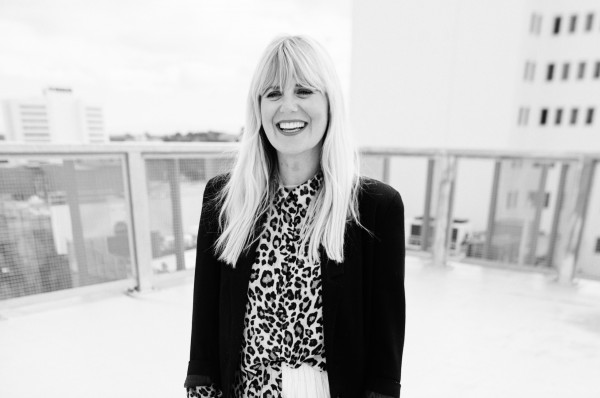 Why did you start Frame?
My husband and I went travelling to Central and South America for a year-long holiday, and it was post-surf, over a mojito in El Salvador that I decided when I returned to NZ that I wanted to be self-employed. I felt inspired to be in control of my own time and to
be able to start a venture that offered me (and any future team I had), the flexibility to have a challenging career and also a sound work-life balance. Frame initially started out as a retail and marketing consulting agency, given my personal career and experience. It quickly became apparent that there was a gap in the market for an elevated recruitment company that specialises in fashion.
What is your goal for the company?
To become a household name in the fashion industry and the go-to for listing vacancies or seeking career advice. We work really differently from traditional recruitment agencies and aim to work closely with both our clients and candidates, offering a premium and personalised service. The team I have hired over the years are all experts in their chosen fields within the industry and are well-positioned to consult and advise
on job descriptions and career moves. We also work across all roles, from CEO & GM appointments right through to graduate positions, across all head office departments and retail.
How do you think the fashion industry in NZ is going/ where do you think it's going?
Covid has really shaken things up! I actually had a client recently tell me that checking in to see how Frame is going, is getting an insight into how the fashion and retail industry is performing overall. Given that we are rapidly expanding, and busier than we've ever been, is a fantastic indication that the NZ fashion industry is performing well right now. Personally, I have noticed candidates want to work for brands that are sustainable, ethical and as shoppers, they are willing to pay for investment pieces that last. I think that's a good sign for where the future is heading.
What's your advice for anyone wanting to get into the industry?
Be ready and willing to take on an internship or entry-level role and work your way up. And don't underestimate the retail side of fashion! We have placed so many candidates over the years into Assistant or Store Manager roles, who have gone on to become either senior retail leaders or progress into workroom/ head office roles. It can be an excellent way to get your foot in the door with a fashion brand.
Now you're a mum (congrats!) How do you manage being a business owner and a hands-on mum?
With an army of help behind me and a talented team! It really is a juggle, but I am in it for the long haul so I'm pacing myself. I've started back at the office part-time and hired a lovely nanny one and a half days a week and my retired mother-in-law happily looks after him on a Friday (it's her favourite day of the week!). My husband is very hands-on too, and when I have had new staff start and I've needed an extra day, he's booked an annual leave day to support me. I also appointed one of my senior account managers as the company trainer (thanks Ruth!) who supports the team when I am at home in Mum-mode. It's been an exciting 2021 so far, and Frame has grown from a team of four to a team of ten!
What's on the horizon for Frame?
2021 has been an exciting year with our Wanaka office opening and our team expanding from four to ten! This August we are celebrating our fifth birthday, launching a new website with a brand refresh, and in September we are excited to be launching a world first Wellbeing & Development App in collaboration with The Kite Program, specifically tailored for the retail industry. The aim is to provide brands (or individual retailers!) a space that focuses on mental health awareness, coping with stress and anxiety, and leadership development. It's been a personal project these past 12 months that I am very proud of and can't wait to introduce it to the market. Any brands who would like to inquire in advance, please get in touch directly!
@snaps_by_frameretail