Exploring America through Dior's eyes- Menswear S22 show
And just like that, there's another luxury collab taking the fashion world by storm, and this time it features Travis Scotts hype brand, Cactus Jack.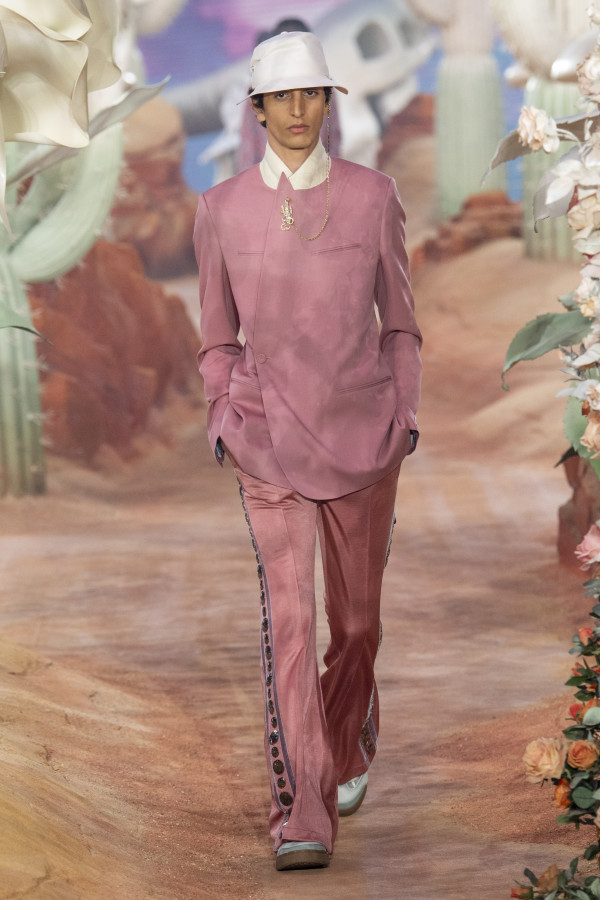 Dior is no stranger to creating sought after collaborative pieces (I'm talking about you Dior Jordans) and this collection is no different. Titled Cactus Jack Dior, the Men's Summer 2022 collection is a reflection of two cultures set between two different eras, resulting in an exploration of identities.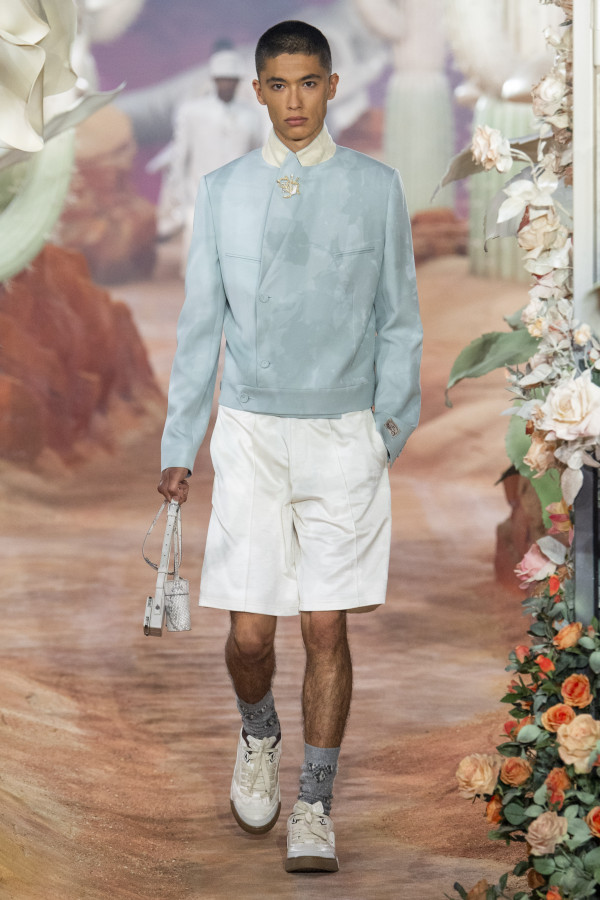 Dior is known as one of the pioneers in fashion and marked amongst the most cultivated luxury brands to date. To so some, it might seem obscure that a heritage French house would collaborate with a modern-day musician, but this venture, like its previous entanglements, solidifies Dior at the top of the aspirational podium.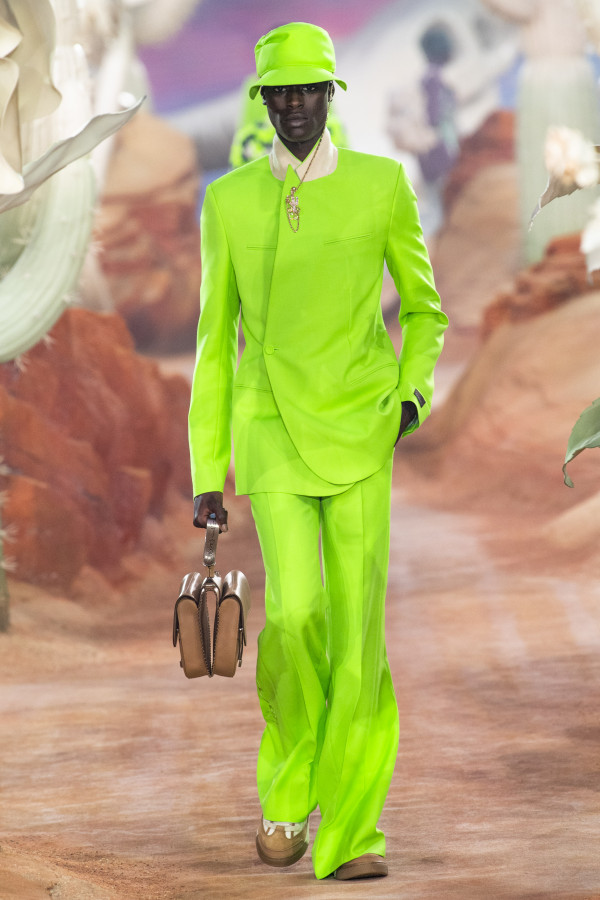 The show took place in a recreation of Christan Dior's childhood rose garden, which then slowly evolved into a cactus garden that reflects on Scott's Houston Upbringing. Each aspect of this show, from the collection to the setting is a perfect merging between two iconic entities.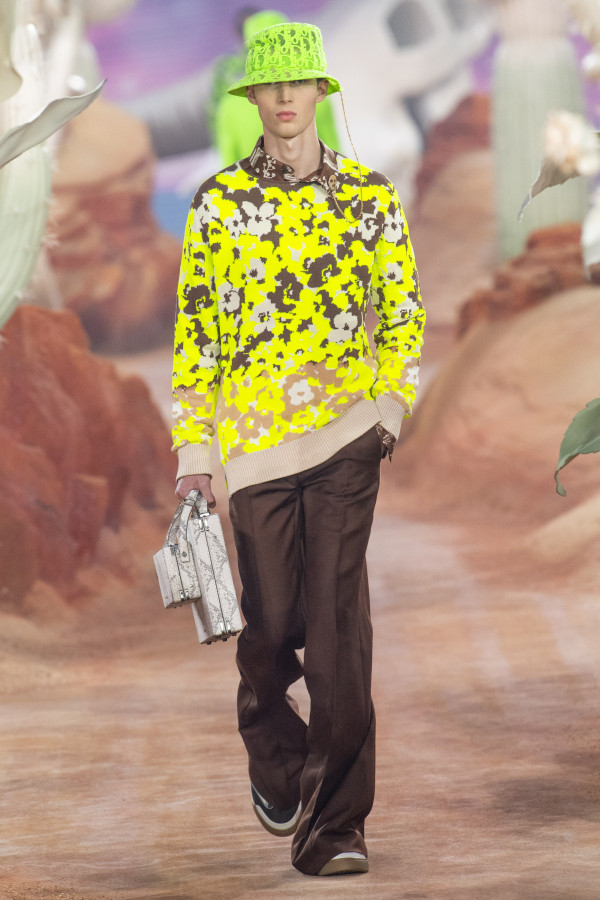 A sun-bleached palette of pale blues, pistachio, mauve and coffee are intertwined with neon greens and bold yellow, perfectly juxtaposed each brands heroing image. Alongside the powerful hues are pictorial desert prints and branded embroidery to complement. Described by Dior as a collection that "explores America through Dior's eyes," there is no questioning that each look does exactly that.

Dior.com