Everything you need to elevate your alpine fit
Finally, the snow has fallen and the wait for that fresh mountain air is over. Whether you prefer to cut powder on a board or venture off-piste on skis, having the right gear is essential in ensuring your time snow side is the best it can be.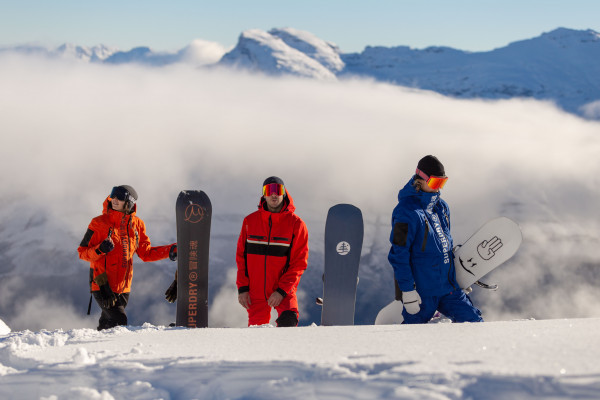 Photo credit: @Snapt_NZ and Ryan Quirke

Obviously, practicality is key when it comes to choosing the right equipment but an added bonus is that it looks good too. Superdry is renowned for creating quality ready to wear pieces that are fresh, sporty and timeless and their newest snow campaign is the answer to all those powder problems.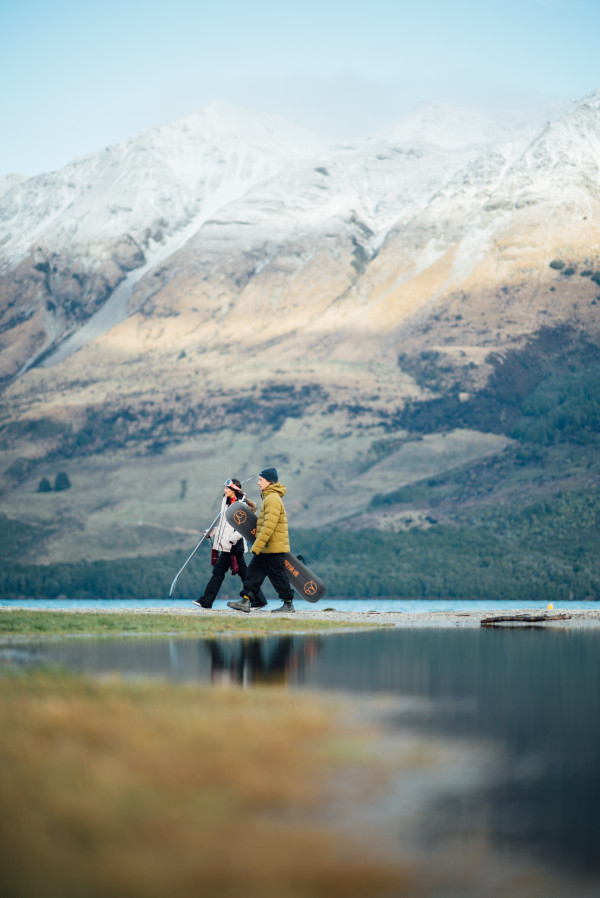 Photo credit: @Snapt_NZ and Ryan Quirke
Shot on our very own Remarkables Mountain in Queenstown, the new campaign features local Kiwi snow bunnies; Jesse Cassrels, Tanya Stone, and Tim Westerkamp, in their element embracing the fresh mountain landscapes.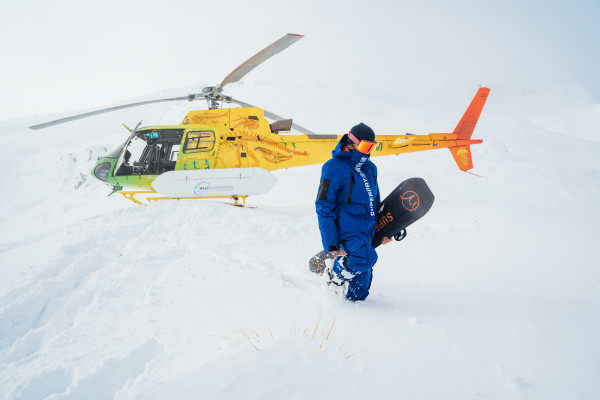 Photo credit: @Snapt_NZ and Ryan Quirke
This is the brand's seventh snow capsule, continuing their range of pioneering snow gear that offers state of the art fabric, specifically designed to brave the winter elements whilst still remaining comfortable and versatile. Vivid colours, striking patterns and street style silhouettes are at the forefront of this collection, making for a bold statement amongst the white mountain abyss.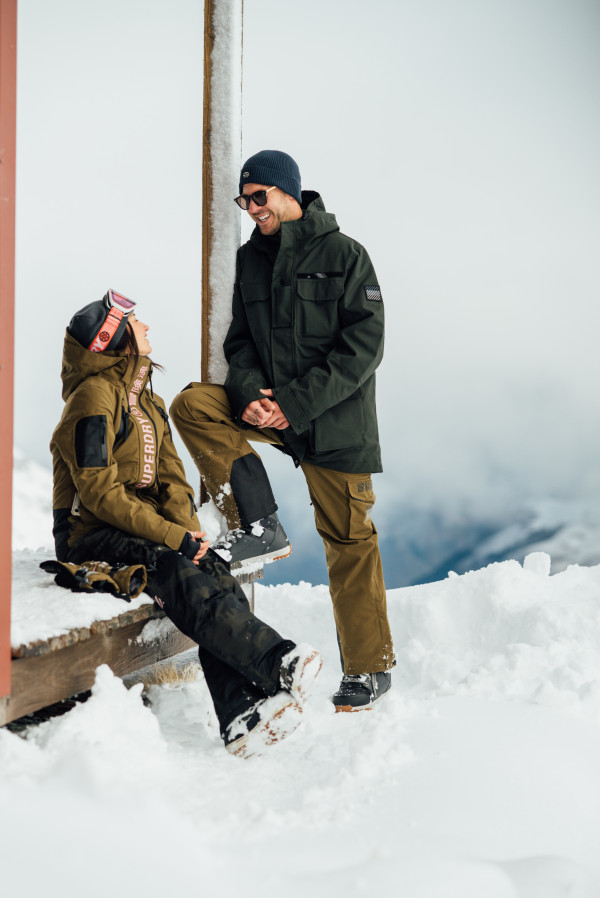 Photo credit: @Snapt_NZ and Ryan Quirke
Not only are Superdry the only brand you need to sort your snow storm fit, they have recently partnered with US snowboard and ski brand, Gilson to collaborate on a range of boards, skis and helmets. This collaboration enhances Superdry's ties to the sporting world whilst giving their consumers exactly what they want and need. A full Superdry fit, from head to toe? Don't mind if we do…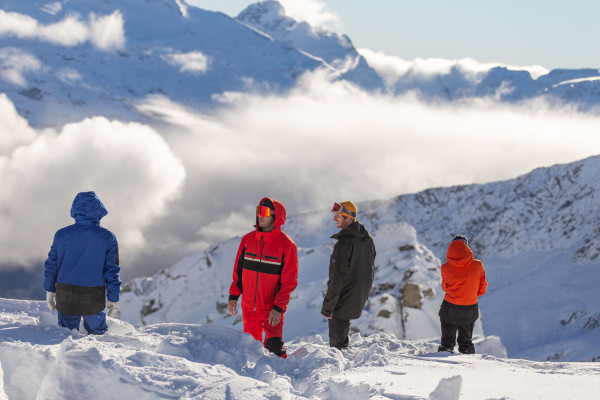 Photo credit: @JesseJames1212, Jesse Cassrels
Looking at heading to the slopes this winter? check out our go to guide of everything you need to take fashion to all new altitudes.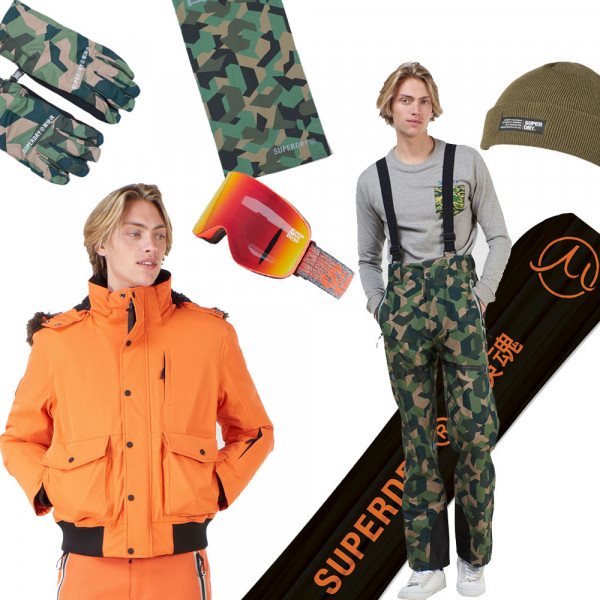 Camo and bright orange are the perfect juxtaposition to blend in and stand out, at the same time.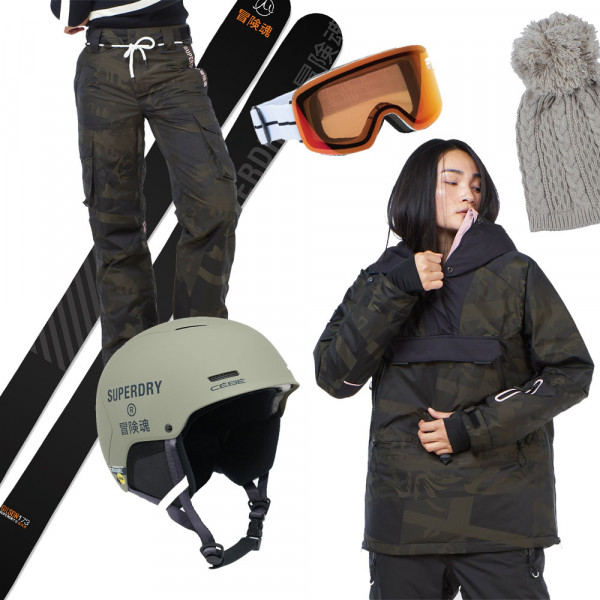 Forest green is here to stay and what's better than a matching set?