Every surprising result from 2018's Ethical Fashion Report
The global fashion industry is big business. Our clothing styles, choices and company allegiances all influence the movement of the industry. It can be difficult to imagine the process behind our wardrobes, or envisage the many people involved. The 2018 Ethical Fashion Report has been released, shedding light on the 'Truth Behind The Barcode' and the processes bringing clothes to our shores. The results of the Report are a harrowing reminder that as consumers we have power to demand better practices, and to push our favourite fashion brands to think globally.
The global fashion industry can be a site for the improvement of workers' villages, a significant provider of employment, a source of economic growth, and a space for developing skills. For traditionally vulnerable groups, such as women, youth and migrants, the fashion industry provides employment and opportunity. However, the industry is a site of exploitation. Basic wages are not always guaranteed; conditions of slavery, squalor and abuse are common.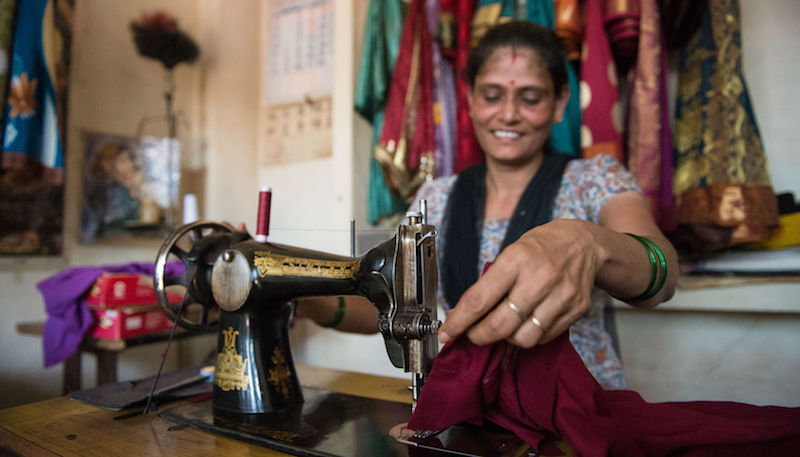 The Ethical Fashion Report began in the wake of the Rana Plaza Disaster. In 2013, Rana Plaza in Dhaka, Bangladesh, collapsed and cast light over the darkest areas of the fashion industry. The building collapse killed 1,134 garment workers and injured over 2,000. The building was evacuated just the day before due to structural concerns. Illegal construction and severe overcrowding weakened the already weak structure, yet workers were coerced back to work, and were eventually killed. Horrifically, the Rana Plaza disaster was not isolated, with deadly fires and unsafe conditions a common workplace hazard. The disaster brought the international fashion community to its knees, horrified and demanding change. The Report now covers company policy, transparency and traceability, auditing and supplier relationships (to ensure policies are complied with and safety checks are completed), worker empowerment and living wage.
WOMEN
The plight for gender equality has gained more attention than ever in the global community, with the rise of the Time's Up Movement. Women make up 80% of global garment workers, but "despite this, gender based discrimination in recruitment and sexual harassment, are widespread in the workplace". Most companies lack clear strategies for change, and fail to implement existing structures to ensure safe and equal workplaces.
Hallenstein Glasson Holdings (Hallensteins and Glassons) were recognised as significant sources of gender equality reform. They employ robust structures and have "developed specific gender policies". They use monitoring systems to track discrimination and to remedy inequality, as well as encouraging business relationships with female owned enterprises.
Cotton On are another key driver of gender equality. They have focused on strengthening markets in Kenya, where they encourage women to "take part in the program as landholding farmers, or as the primary person responsible for managing the crop", through funding and training.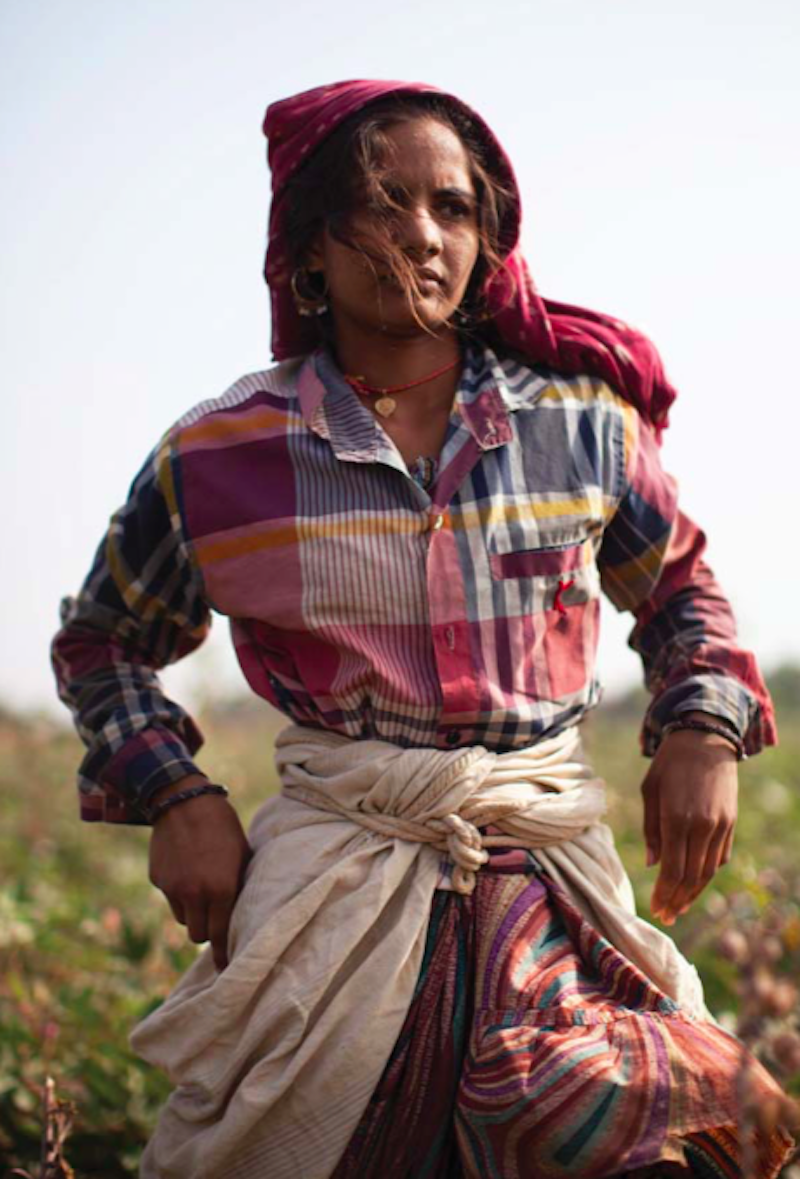 PAY
Aside from being a human right, the living wage allows for elevation out of poverty; it drives economic growth within communities and enables children to attend school. Worryingly "only 17% of companies could demonstrate that workers… were receiving a living wage". Companies often look to lower production costs by moving their processes to regions "with poorer industrial relations systems and lower institutional capacity". While this makes our clothes cheaper, it risks the lives of those making them.
Country Road, Barkers, Kmart, Patagonia, Lululemon, Cue and Target were among the list of companies noted as strong performers regarding resoliving wages issues and paying their workers overtime. Country Road have taken measures to ensure all employees are educated about the importance of ethical sourcing and know their responsibilities in terms of social and environmental issues. Patagonia also work tirelessly and proactively to mitigate the risks of human trafficking and migrant worker exploitation through auditing and developing systems to prevent exploitation.
CHILDREN
Child labour is scarily common in the fashion industry. The ILO estimate that 18 million children may be forced into work, with zero protection. Companies such as Icebreaker, Outland Denim, Common Good, Etiko, Mighty Good Group, Cotton On, Country Road, Patagonia and Kathmandu are continuing to develop relationships along their supply chains to increase transparency and improve knowledge about their suppliers. Visibility such as this prevents "the worst forms of exploitation" so that "forced labour and child labour are now far less prevalent in the actual manufacturing of garments".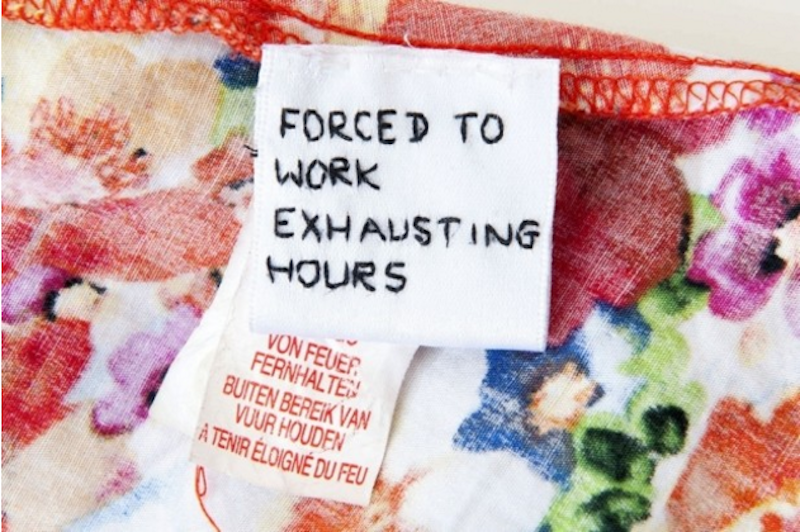 ENVIRONMENT
The companies rated best at recognising and implementing systems to reduce their environmental impact were: H&M, Icebreaker and Patagonia.
HOW DID YOUR FAVOURITE BRAND STACK UP?
Outland Denim A+
Icebreaker A+
Cotton On A
Kathmandu A
Patagonia A
Kowtow A
Adidas A-
Country Road A-
Witchery A-
Zara A-
Lululemon A-
ASOS B+
H&M B+
Glassons/Hallensteins B+
Puma B
Converse B-
Nike B-
Tommy Hilfiger B-
Calvin Klein B-
Kookai B-
Topshop C+
Zimmermann C+
Barkers C+
Peter Alexander C+
Billabong C
Karen Walker C
Seed C-
RUBY D+
Victoria Secret D+
Ralph Lauren D+
Nasty Gal D
Pretty Little Thing D
Tigerlily D
MINKPINK F
Decjuba F
Bras & Things F
WHAT CAN WE DO?
The Report makes clear that while many companies have made enormous steps towards positive change, there is still so much to be done. Raising awareness about the key issues is paramount, and preventing information from being swept under the rug is important. Education is always important; so spreading awareness and educating ourselves about our impacts is of continued importance.
Advocating to companies and changing our shopping habits is also necessary. When consumers speak, companies listen. So speaking up and actively seeking sustainable fashion can help sway the market. In some cases, change must come from the company and the consumer. In Cambodia, new laws were recently introduced by the Cambodian Government to prevent union activity. In 2014, garment workers went on strike for a pay increase, which led to outbreaks of violence, a number of deaths and imprisonment of dozens rather than change.
Asking for governmental change can lead to big changes. In the UK, EU, California and France, governments have introduced legislation to directly ask companies to disclose their practices and the risk of exploitation in their supply chains. Australia have announced it will adopt legislation in 2018. New Zealanders should reach out and ask for "robust legislation requiring companies to publicly report on measures taken to address the risk of exploitation throughout their supply chains."
Consumers have power, we should favour companies upholding the rights of their workers, and call out those who aren't doing so.
(Imagery by The 2018 Ethical Fashion Report, Newshub, The Register)