10 looks that prove Bella Hadid is the most stylish celebrity of this generation
Isabella Khair Hadid. She might be only 24 but Bella is already proving to be one of the biggest supermodels of this century. Apart from walking for luxury labels such as Balmain, Chanel and Prada, Bella is always a fashion icon - even while off-duty! It seems that we have more to envy than just her stellar looks but her personal style too.
In the famous words of Coco Chanel "every day is a fashion show and the world is your runway", Bella demonstrates that every day really IS a fashion show. Ahead, we round up 10 of her most iconic ensembles...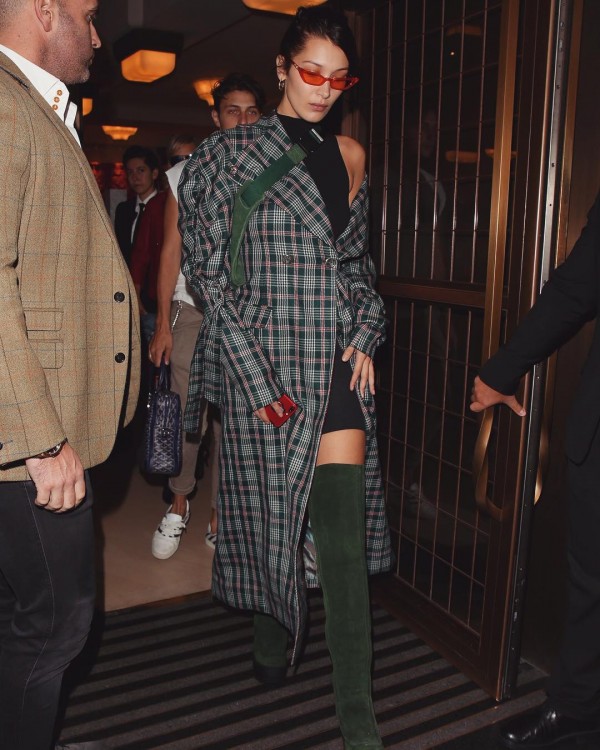 Image credit: Instagram via bellastreetstylee
September 19, 2017
Forget singular tone trench coats, Bella proves that patterns make a bolder statement in this plaid trench by Claudia Li whilst out in New York. We are obsessed with the pop of orange from the shades!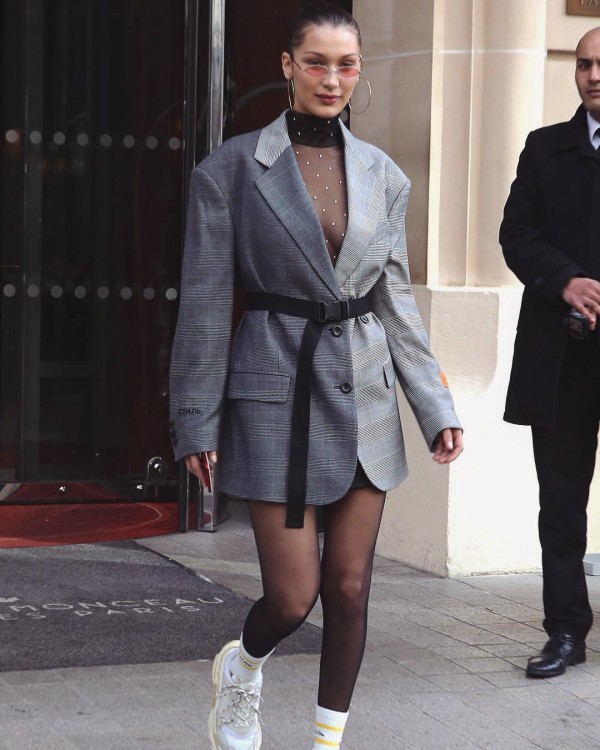 Image credit: Instagram via bellastreetstylee
January 19, 2018
Got an oversized coat that you want to breathe new life into? Bella proves that business attire can be made sexy with a mesh underneath and a cinched belt.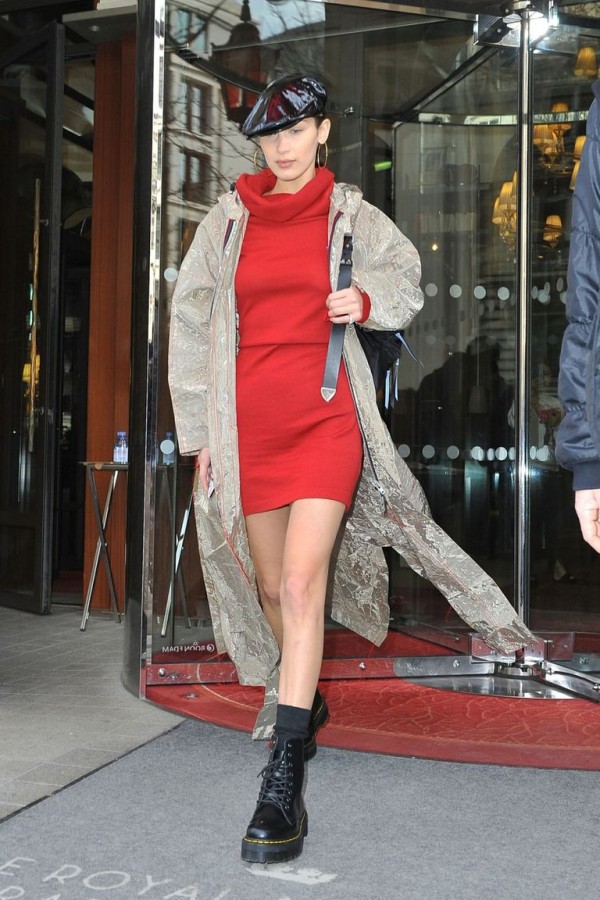 Image credit: Splash News
February 28, 2018
These boots were made for walking! Bella steps out in Paris in chunky combat boots, a bright turtleneck dress, raincoat and a PVC newsboy cap.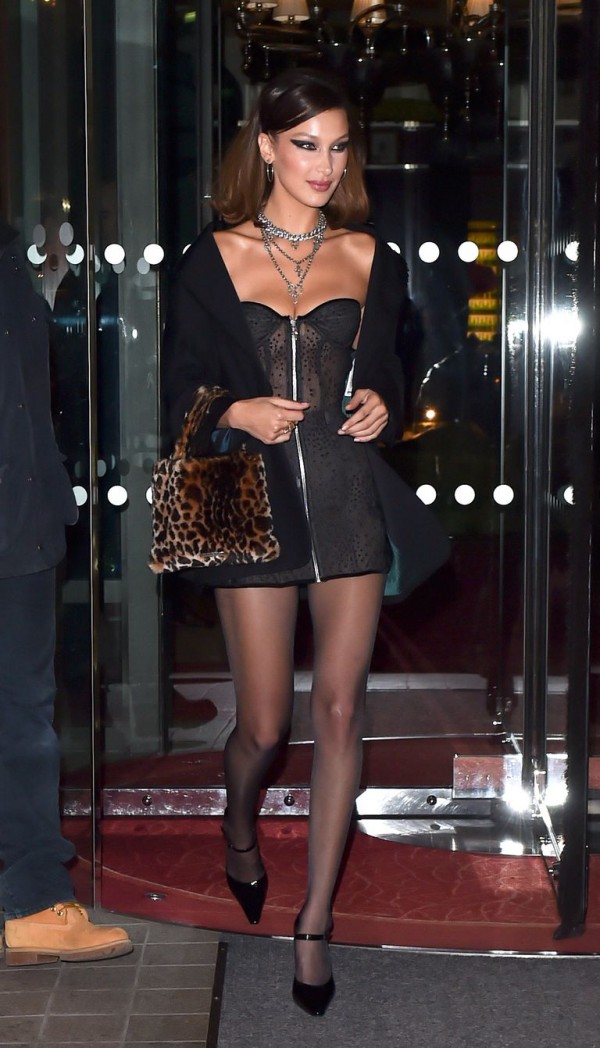 Image credit: Neil Warner/Splash News
September 25, 2018
If Catwoman had a night look that was chic yet screamed dangerous at the same time, this would be it. The sheer lace mini dress combined with the heavy eyeliner and slicked back makes for a bold appearance.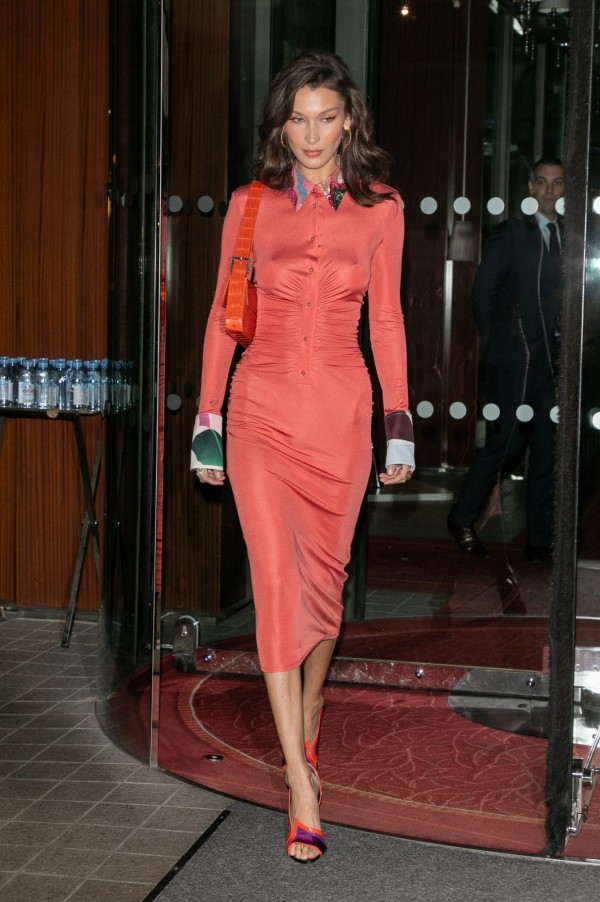 Image credit: Marc Piascki
September 26, 2018
A total switch up from her dark ensemble the day before, Bella looks stunning in Emilo Pucci's Fall 2018 collection with this ruched dress. The flame-style pumps tie in perfectly with the colours of the dress, making our colour-coordination dreams come true!
Image credit: Patricia Schlein/Star Max/GC Images
April 5, 2019
Leather may have made a comeback in 2021, but Bella was ahead of the game with this monochrome look in 2019. The leopard mini bag complete the earthy tones of this look.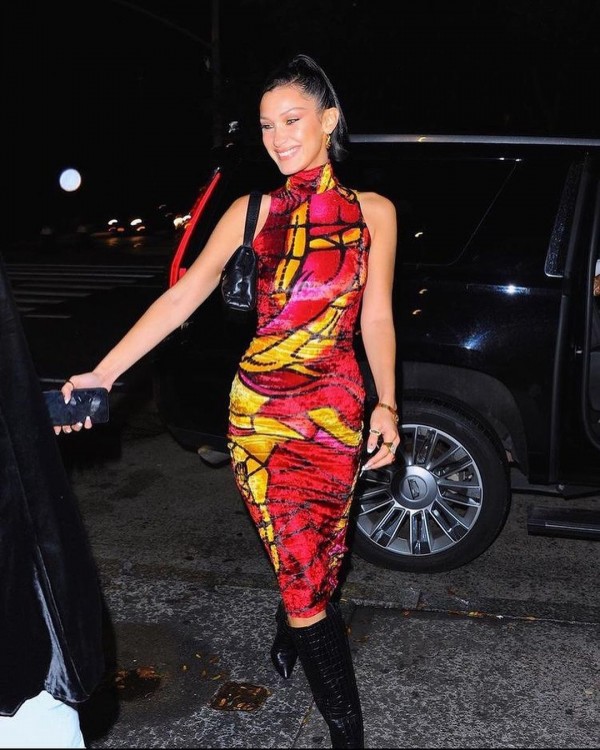 Image credit: Instagram via support.bella
October 10, 2019
Bella steps out in a vintage John Galliano-era Dior velvet dress for her 23rd birthday and all we can say is WOW! With the abstract print and colours, it reminds us of a classic stained glass window - eye-catching and bold!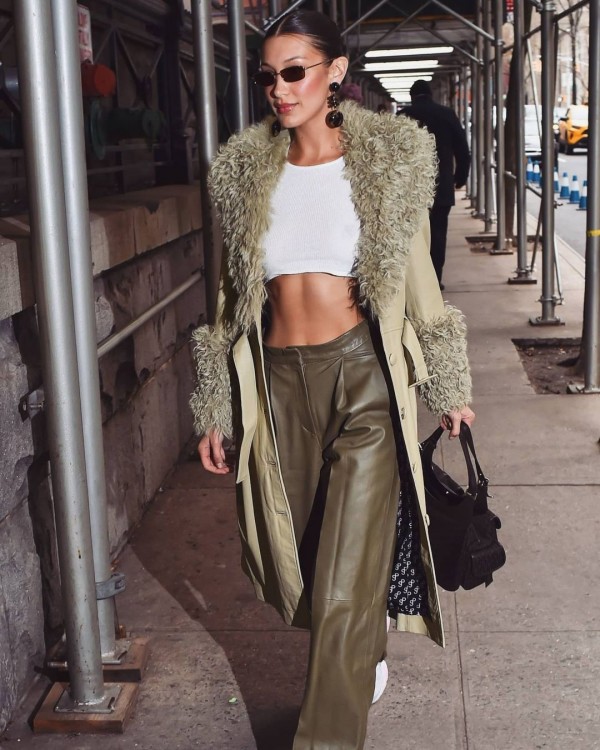 Image credit: Instagram via bellastreetstylee
February 14, 2020
Showing off her toned midriff, Bella leaves a Marc Jacobs fashion show in New York City looking lush in green.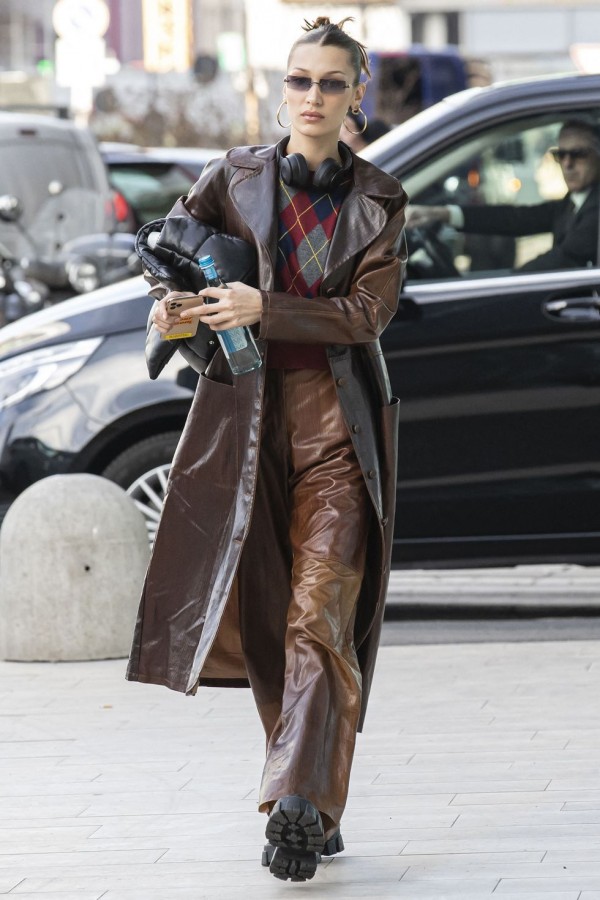 Image credit: Mark Piovanotto/ABCACA Press/Splash News
February 22, 2020
It seems leather looks are a personal favourite of Bella's - except this time she decided to opt for a more lowkey look.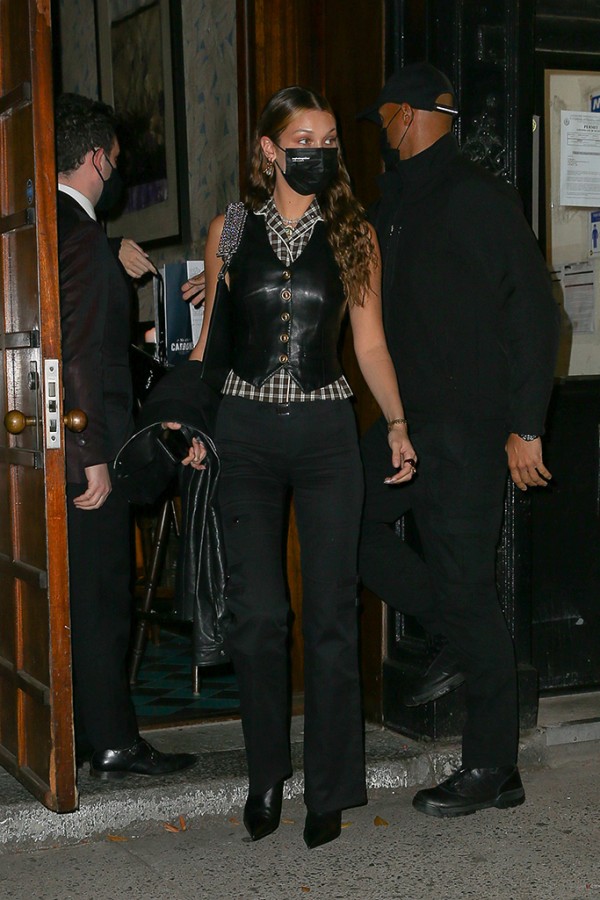 Image credit: Mega
November 19, 2020
Forget sweater vests, Bella proves that leather ones are more superior. The combination of the checkered shirt underneath breaks up the black in the outfit, making it a chic yet casual outfit as she leaves a restaurant after dinner with Kendall Jenner.