Discover the new Moncler Matt Black Collection
While dreary winter looms ahead, we can't help but feel a tinge of excitement for the wardrobe that accompanies it. Down jackets and chunky scarves have started to fill our feeds and right on schedule. Moncler has revealed a new chill-approved collection that has us packing away our jandals imminently. With the ultimate alpine-chić fashion house hailing from Newmarket - winter is being welcomed with open arms. Start prepping for the oh-so-unpredictable Auckland winter with some of Moncler's latest pieces.
With the perfect balance of experimental edge and classic cuts, comes the new Moncler SS22 Collection - Matt Black. Taking its inspiration from the gravity-defying essence of basketball, the fashion house has painted their newest collection in monochrome black, while playing with matt, coated, iridescent and glossy textures. With speckled details of crystalline white, state blue, dusky pink, and holographic heather - functionality and freedom are combined to create a modular, gender-neutral wardrobe, designed for modern life on the move.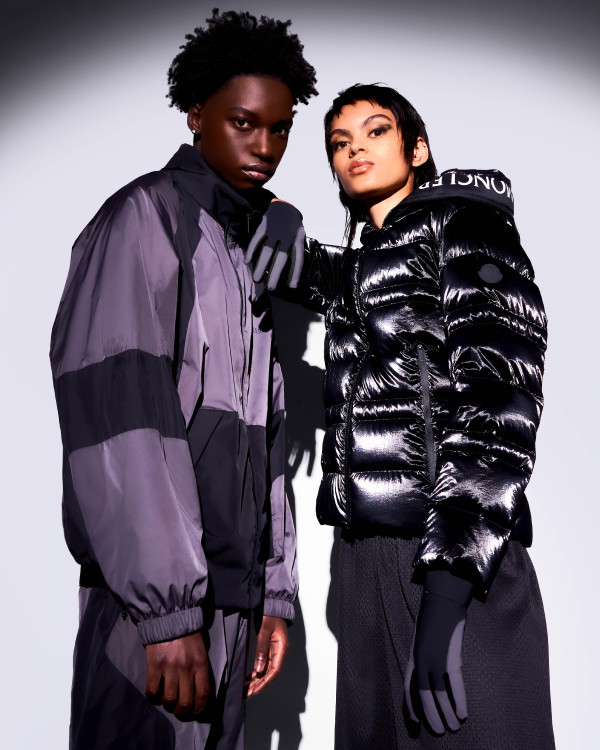 Style, comfort and performance are at the forefront of the womenswear collection. Catering for all conditions, the brand panders to our unpredictable Auckland weather with a collection that can do it all. When the city heat is on, airy mesh, technical bike shorts, seamless swimsuits, and cropped bra tops keep it cool. When the weather doesn't play ball, the ultimate high-tech outerwear makes outdoor play a fashion-forward affair. Reversible, durable, convertible, hooded, whisper-weight, waterproof, warm - new interpretations of femininity offer freedom amongst the unpredictability of life.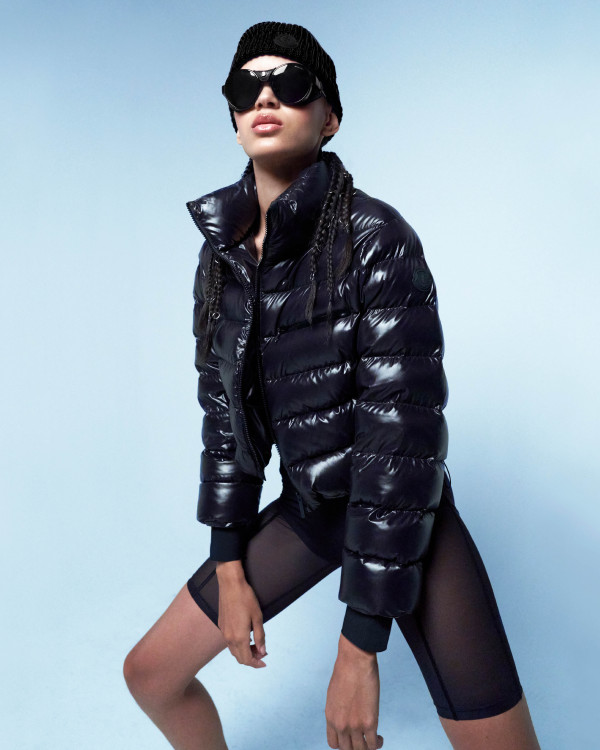 The menswear collection combines the worlds of sport and fashion, balancing function and aesthetics with a focus on an elevated interpretation of life - on and off the court. Panelled trackwear pairs with longline mesh basketball shorts and net tanks in indomitable jet black to elevate the courtside mood, while maintaining the chic character of the brand. Throughout the collection, metallic tones, reflective fabrics and abstract boudin stitching add a distinctive twist to the activewear aesthetic, while light and heavy jersey pieces offer a contemporary flair.
Like any basketball game, life throws us some highs and some lows. The new Moncler SS22 Collection inspires us to embrace the ethos of the sport, rain or shine. Whether courtside, curbside or elevated for after dark - the ultra-sleek Matt Black range from Moncler Collection ensures every day is a style slam dunk, no matter the weather.