Celebrating the Year of the Pig, Gucci style
Whimsical illustrations, including Disney's Three Little Pigs appear on Gucci's Chinese New Year collection of accessories and ready-to-wear to celebrate the Year of the Pigs.

We can't seem to get enough of animals featuring in Gucci campaigns, and although sadly Harry Styles has been left behind this time, the piggy's are back to steal the show.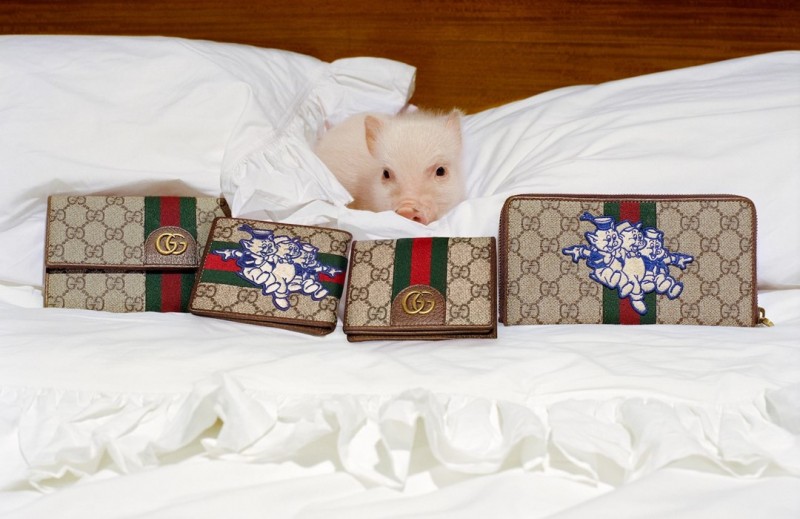 Gucci welcomes Chinese New Year with a special capsule collection, championing 2019's zodiac animal: the pig.
The stunning shoot was captured in Manhattan by Frank Lebon, showing the pigs living a very Gossip Girl life trotting around Central Park. The pigs are also shown living in a house while someone polishes their chandelier, things regular pigs wouldn't dream of, but these aren't regular pigs, these are Gucci pigs.
The ready to wear garments champion Disney's Three Little Pigs, with the illustrations appearing on their iconic sneakers, polo shirts, sweaters, backpacks and wallets.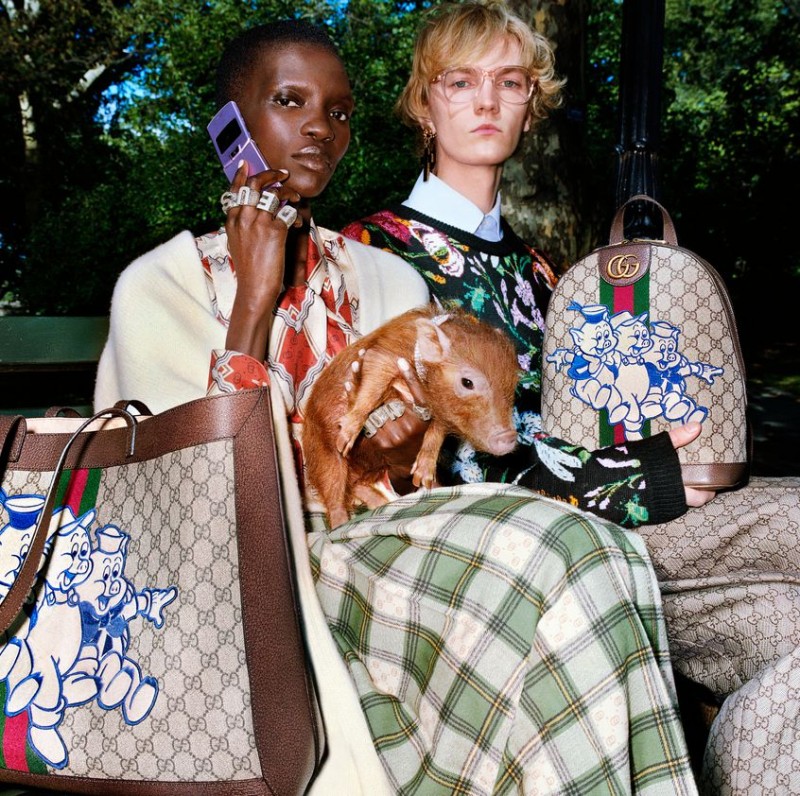 Non-Disney pigs also make an appearance, a flying pig brooch, oversized cotton tee, beanies, cardigans and socks complete this eclectic 35-piece range, with prices ranging from $250 to $1980.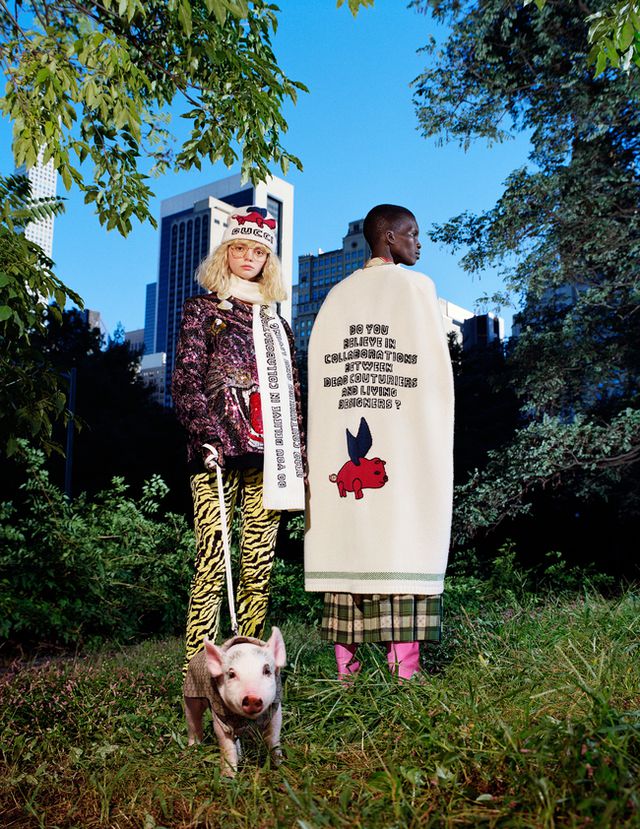 Standout Piece
This is such a fun range, with a stunning mix of classic pieces with a twist. But the bright red, piglet print wool cardigan is definitely a standout. Inspired by vintage children's books, the cardi boasts a sassy piglet motif, mother of pearl buttons and an overall loud vibe.
View the full collection here.