Beauty Exclusive: Servilles' incredible new campaign 'Your Colour' shot by Adam Bryce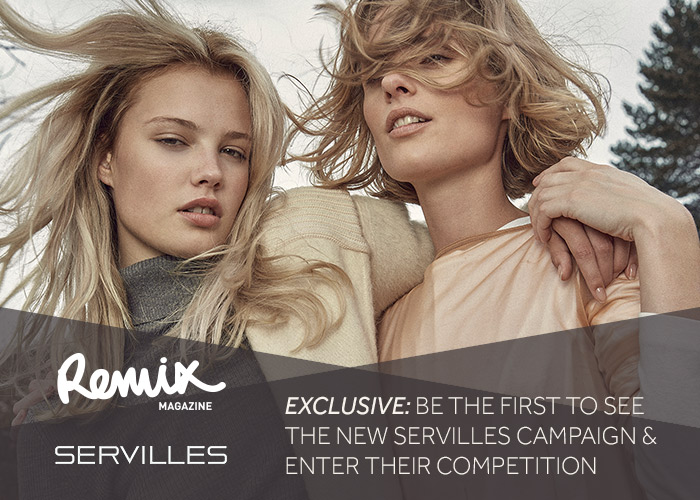 We love Servilles' new campaign, Your Colour. Developed to showcase the new hair innovation by Wella - KP Innosense - Your Colour accentuates individuals' own distinctive beauty, style and personality. The result is the series of stunning campaign shots photographed by Adam Bryce in the gallery below. Check them out.
For years the hair care industry has been trying to create colour that can deliver incredible results without any nasty chemicals. In KP Innosense Wella have done that, by creating a revolutionary new dye molecule, ME+, which gives the same beautiful luscious results, but is free from anything that can damage hair. To show the world this new wonderful creation, Servilles created Your Colour, with which they want people to think of colour as an expression of individuality, personality and freedom.
Servilles used New Zealand's countryside as the backdrop for their campaign images, with beautiful results. Models were placed in environments that reflected and enhanced their own natural hair colour - from fields of golden wheat for lighter shades, to deep forests for brunettes, with an emphasis on bringing out their individual beauty.-
Olivia Davis, Servilles Senior Stylist and Director of the Innosense campaign, enjoyed using nature as the backdrop for the shoot. The overall theme had an undone and raw feel to it, focusing more on the individual's hair as opposed to putting across a trend.
'Colour is so personal because the only time it looks amazing is when it absolutely suits your client's look and lifestyle. Everyone is unique and that should be reflected in their hair,' she says.
If you want to be one of the first to try KP Innosense, check out the Your Colour Instagram competition at on the Servilles Instagram here.
KP Innosense is available in all Servilles salons from 1 April 2015. Click here to visit Servilles online.
[gallery link="file" ids="5391,5392,5393,5394,5395,5396"]