All five Kardashians star in Calvin Klein's new #MYCALVINS campaign
It's been almost 11 years since the Kardashian-Jenner family since appeared on our radars, when the voyeuristic Keeping Up With The Kardashians first aired to the masses.
Since then, we've witnessed weddings, babies, break-ups, and everything in between. It's far to say, we've grown up with the Kardashian-Jenner's.
Now, the famous family have been chosen by Calvin Klein's Raf Simons to front the label's new Our Family: #MYCALVINS campaign.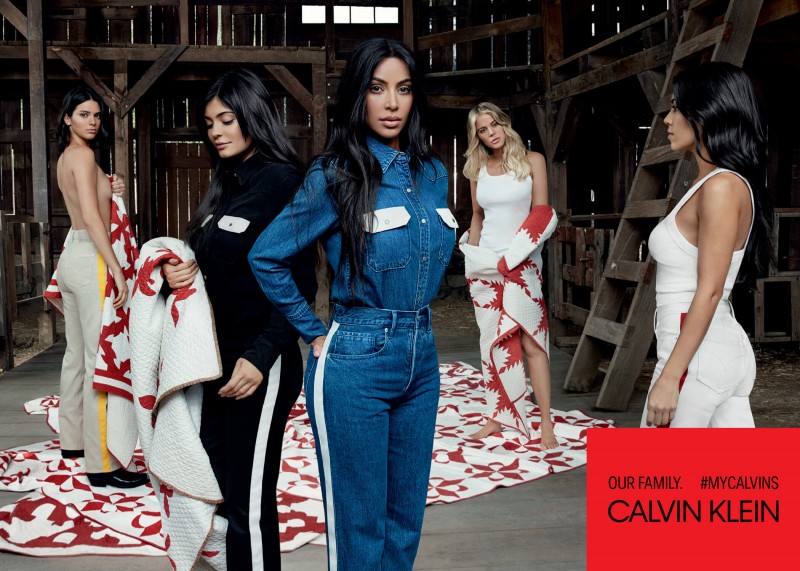 Following in the footsteps of previous Our Family: #MYCALVINS campaigns, the latest chapter continues on the Americana focus, as seen through the lens of photographer Willy Vanderperre.
Kim Kardashian-West, a pregnant Khloe Kardashian, Kourtney Kardashian, Kendall Jenner and Kylie Jenner, pose together in an abandoned barn in Los Angeles wearing a mixture of the Calvin Klein Underwear range, as well as signature looks from the Spring 2018 Calvin Klein Jeans collection.
With the idea of togetherness and family at the crux of the 'Our Family: #MYCALVINS' campaign, each shot depicts the strength of each individual, wrapped in a symbolic, traditional American quilt.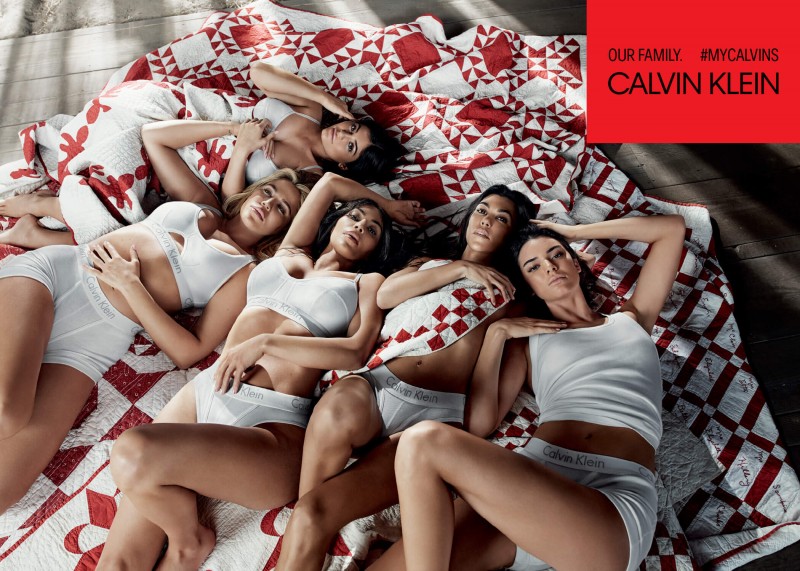 Aside from their reality TV background, all five siblings have gone on to blaze their own trails. Kylie, with her range of highly successful lip kits, Kim as both a public figure and fashion icon, Kourtney as both a mother and a wellness ambassador, Kendall as a runway mainstay for some of the most luxurious fashion houses the world over, and Khloe with her healthy lifestyle ethos.
But despite their varied journeys, their closeness remains.
"As sisters, we talk to each other all the time," says Kourtney. "We're definitely a modern family, and Calvin Klein embodies Americana."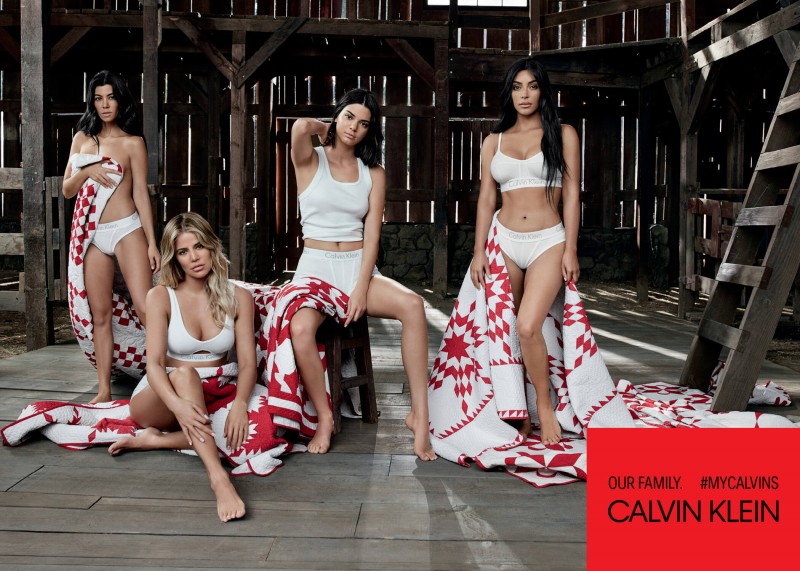 And this wasn't the first time one of the famous five donned their Calvins for the label's campaign. Kendall starred in a Calvin Klein Underwear's Spring 2016 campaign, alongside Justin Bieber, and previously shot for a Calvin Klein Jeans campaign in 2015.
Celebrating this same idea of unity and connection, this launch is the latest in a string of the overarching 'Our Family: #MYCALVINS' campaign rollout, which kicked off last November.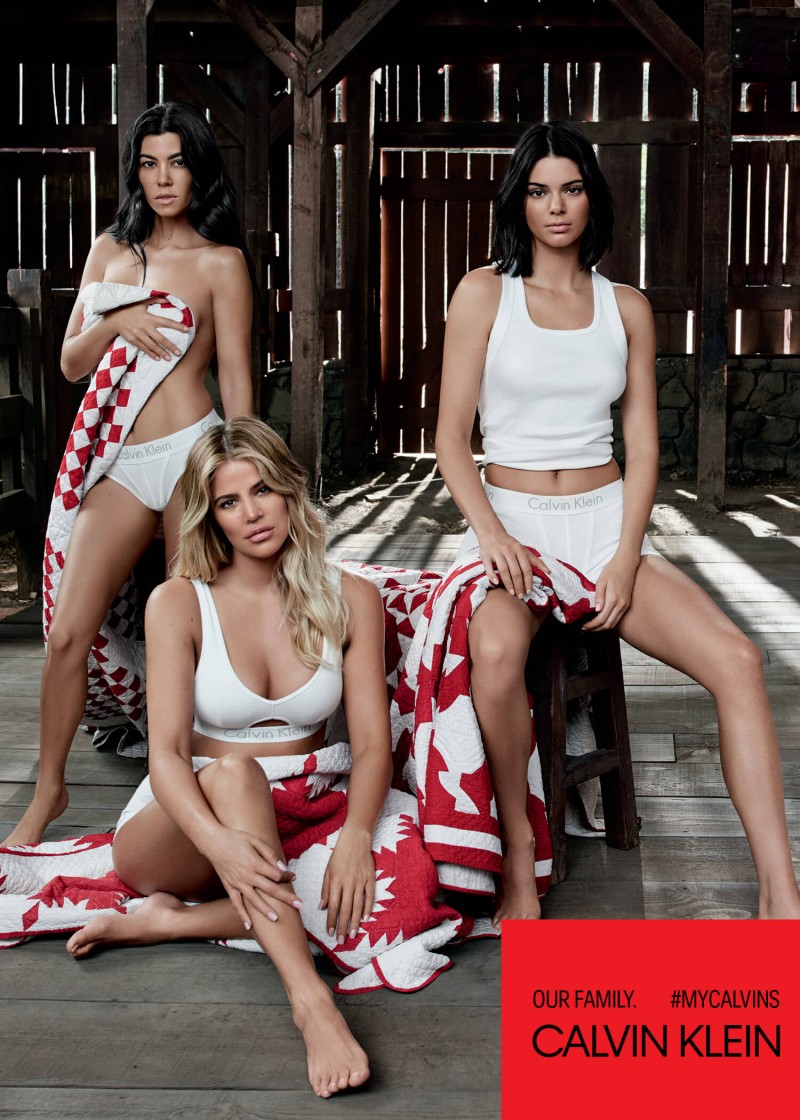 Since launching, the campaign has seen the likes of Solange, Kelala, Dev Hynes, Caroline Polachek and Adam Bainbridge of Kindness, as well as A$AP Rocky, A$AP Ferg, A$AP Nast, A$AP Twelvyy, A$AP Ant, A$AP Lou, and A$AP J. Scott of A$AP Mob, and most recently with Kaia and Presley Gerber.
The evolved #MYCALVINS concept has family at its center, a display of unity between strong individuals, further emphasized by the symbolism of the traditional American quilt.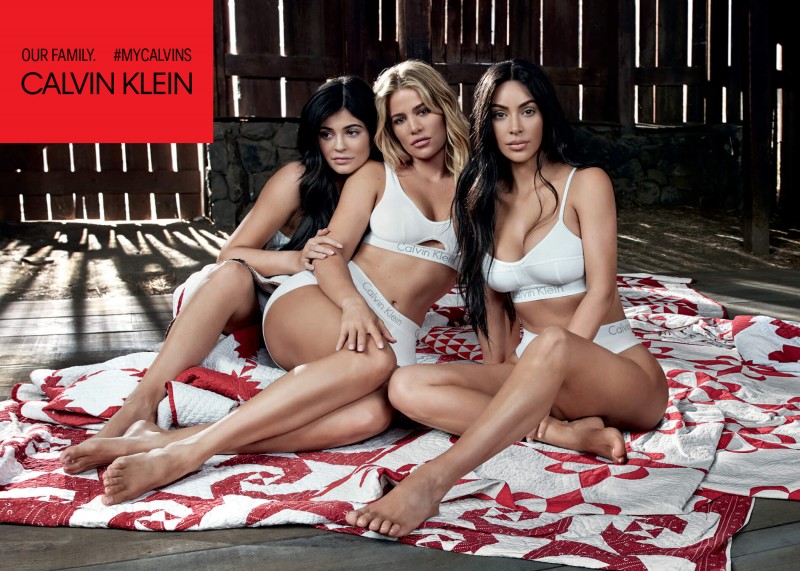 This same family-oriented messaging will continue through to Spring 2018, bringing together several generations stylistically, culturally, and musically.
Head over to our Facebook page to check out the Kardashian-Jenner sisters playing a round of 'Never Have I Ever', and shop the collection, here.