A wrap up of Fashion Week incase you missed it
Once again, one of the most hectic weeks of the year in the fashion world has come to an end - and in case you missed it, we're bringing you a wrap up of all the hottest shows and looks from this year's New Zealand Fashion Week. From world-renowned designers who have been in the fashion craft for decades to fresh upcoming designers with a great deal of potential. New Zealand Fashion Week continues to bring together all designers who share the same passion from across the nation.
Featuring all the hottest collections for the upcoming Spring and Summer seasons - some of the best moments from New Zealand Fashion Week 2019 ranged from the beautiful Paris Georgia runway show to Sketchers street style off the runway. There's no doubt that this year's fashion week didn't fail to bring creativity and innovation to the table.

Skechers
Bringing back all the 90's fashion feels, one of our longstanding favourites, Skechers, have been spotted on the feet of many fashion week attendees. Back on the streets and better than ever - It Girl India Rose Josephs has been seen rocking some of the new collection shoes with a modern twist. The lastest chunky-graphic and classically inspired sneakers have been pulling together and elevating all fashion week outfits.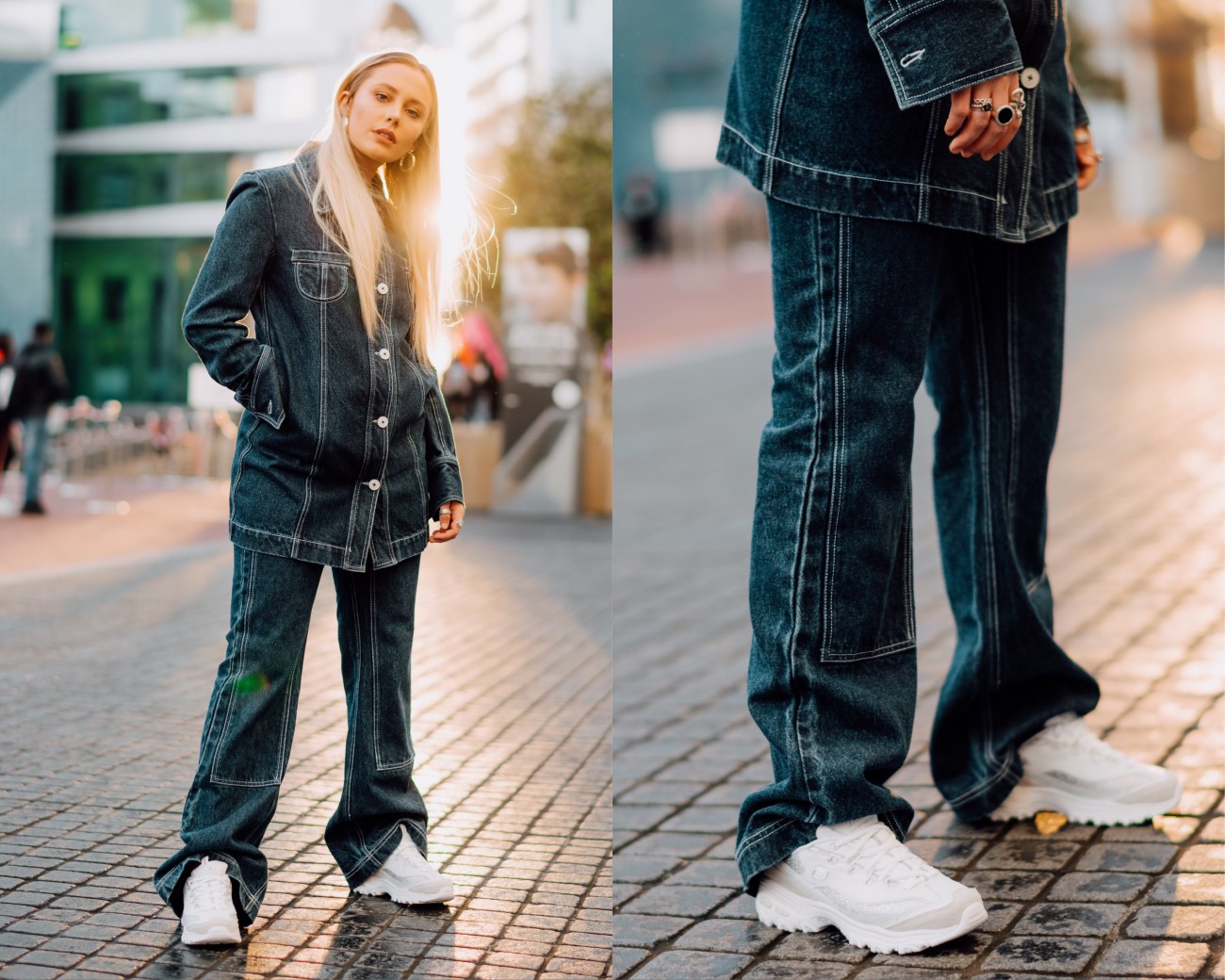 At the beginning of the week, India was snapped wearing sparkling sporty style Skechers - D'Lites Glimmer Eve. Made from smooth leather, soft suede, air-cooled memory foam insole and a glitter finish - the perfect shoe to elevate and clean up any fashion week outfit.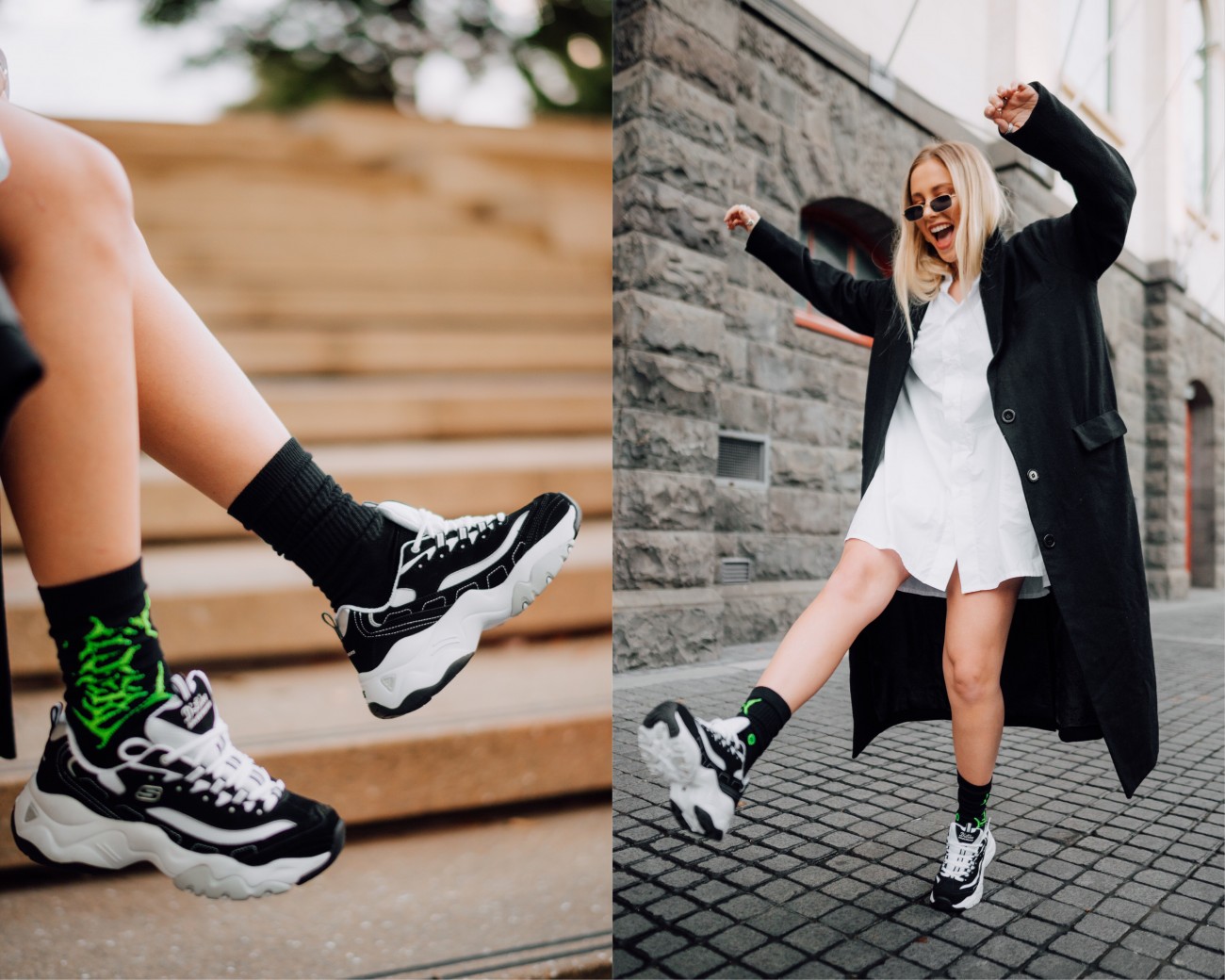 Spotted again in a more retro street style outfit, India is wearing a classic Skechers sneaker that has a lighter and airier makeover - The Skechers D'Lites 3 Stride Ahead shoe is made up of smooth soft nubuck leather and mesh fabric with lace-up stitching accents that make for the most suitable casual, sporty and athletic shoe - perfect to create a more retro and chic look.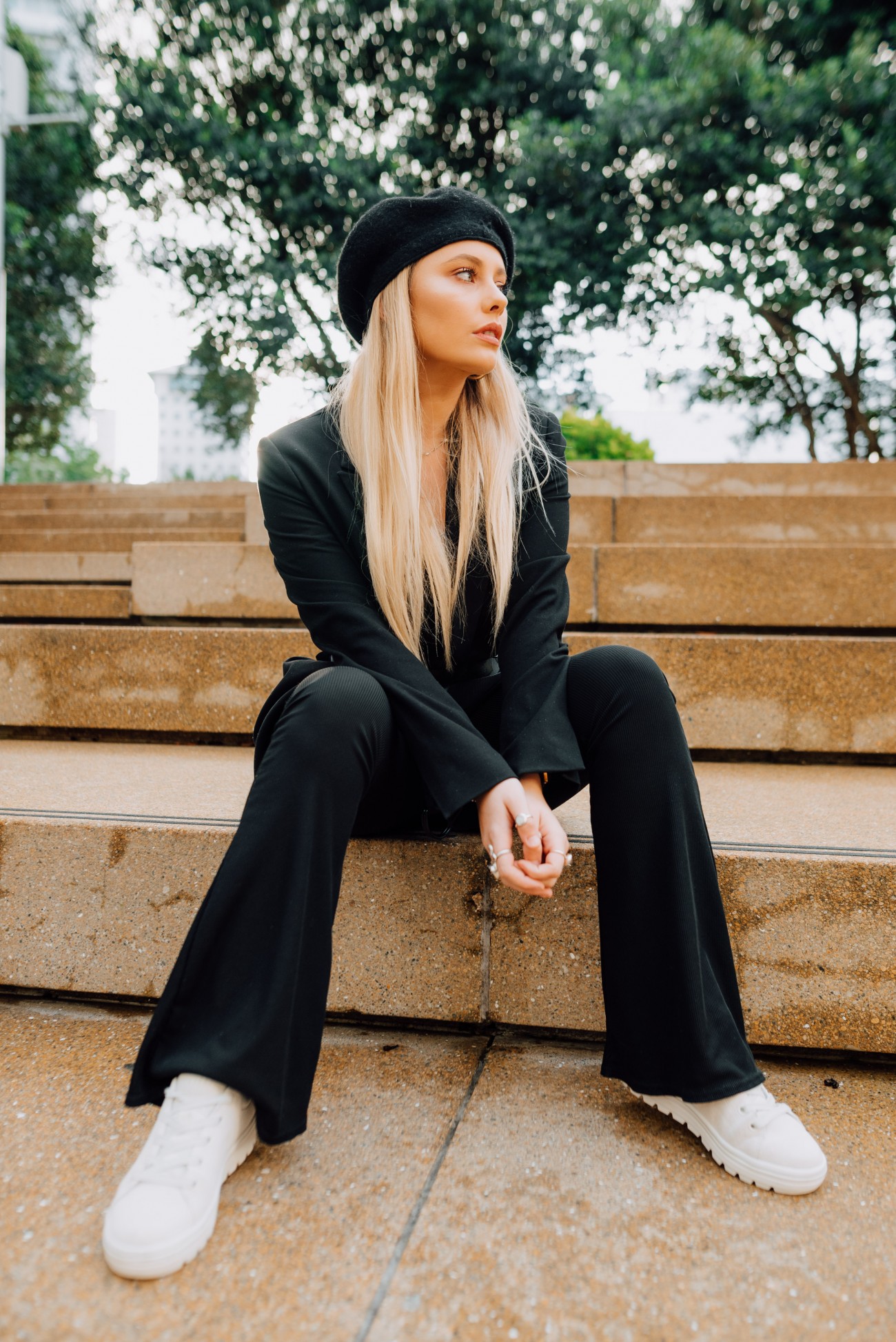 India wears a more classic and clean style shoe through the return of Skechers Street Cleat Back Again show. Made from a soft suede upper with stitching and overlay accents, this casual lace-up platform is this seasons go-to for all your vintage shoe desires.
H&M
Our favourite Kiwi fashion and lifestyle icons Laura Hadlow, Amber Peebles and Cassidy Morris were seen on the streets of Auckland City, debuting H&Ms most recent collection drop - Studio AW19. The collection continues to express the appeal of versatility through timeless urban lifestyle pieces in an ever-changing world. Representing and empowering contemporary women, the Studio AW19 collection introduces a game-changing fusion of diverse pieces and magical realism. Alongside the core focus of creating a versatile line for women, there is also an evident shift in an ethical and sustainable fashion as all the fabrics in the collection are made from organic cotton and recycled polyester.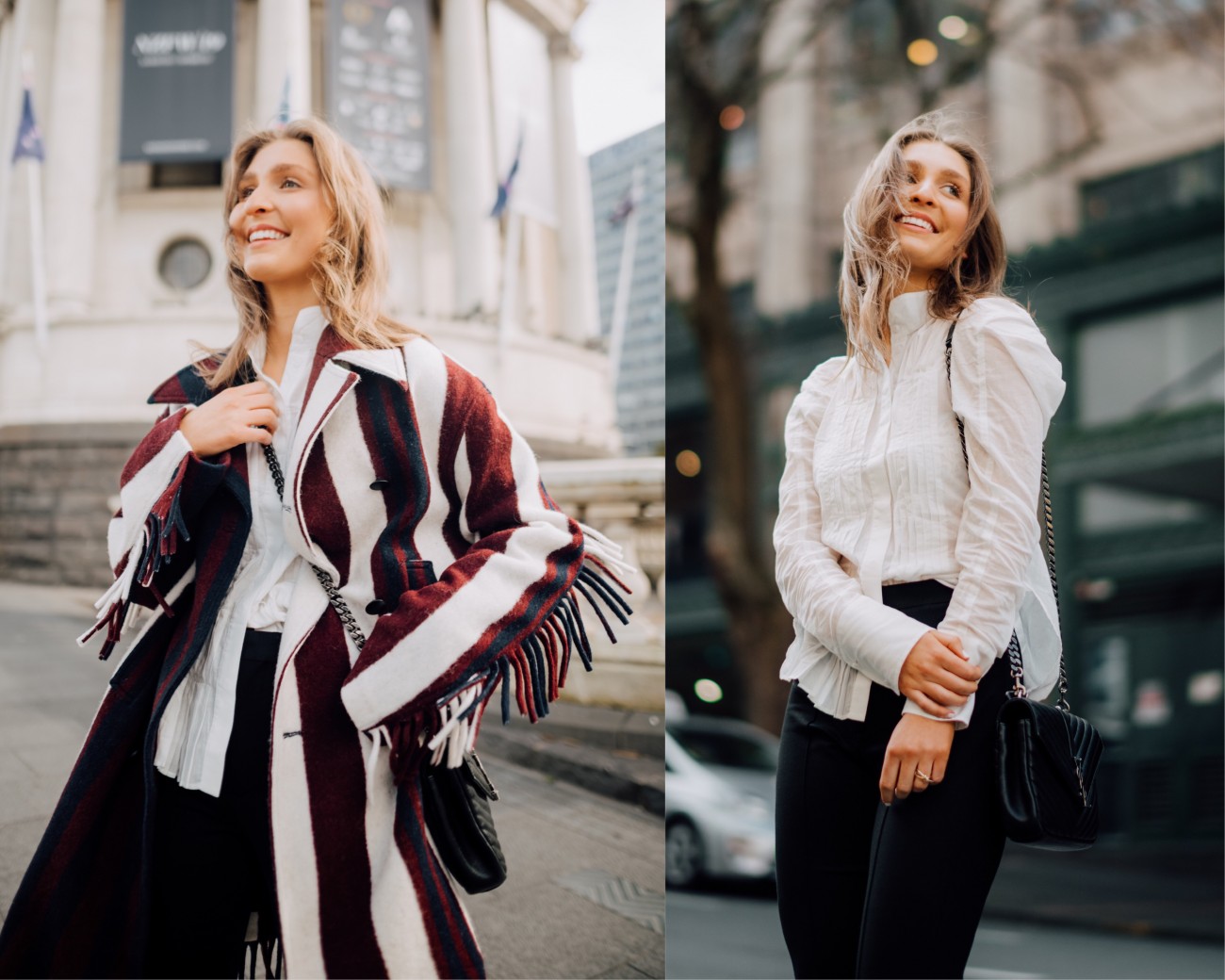 Laura Hadlow wearing H&M's Studio AW19 collection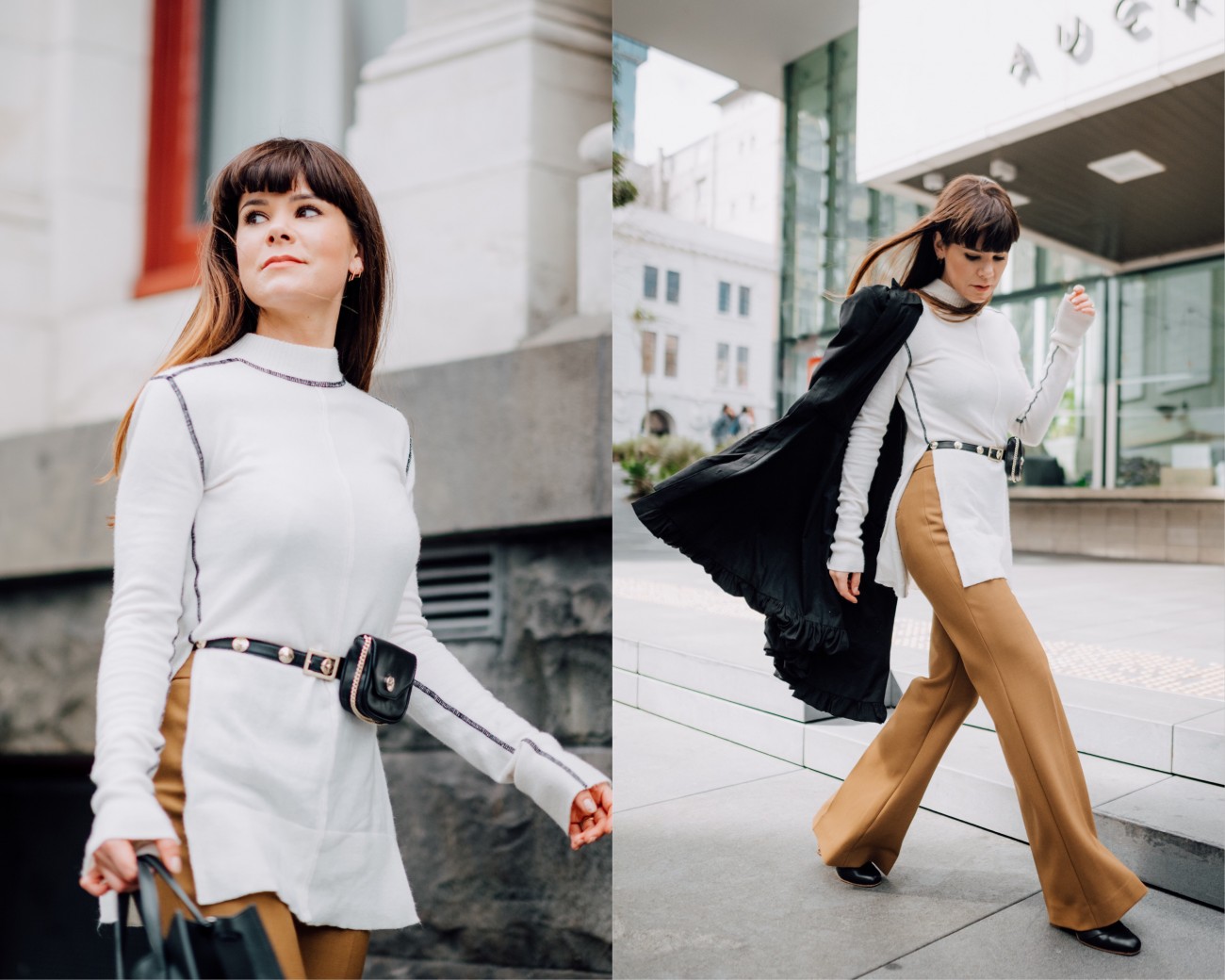 Amber Peebles also wears H&M Studio AW19 collection 'inspired by the idea of a magical sorceress in a modern city, seeking clothes that are long-lasting and timeless but also have a soft and spiritual element' says H&M Studio Concept Designer - Angelica Grimborg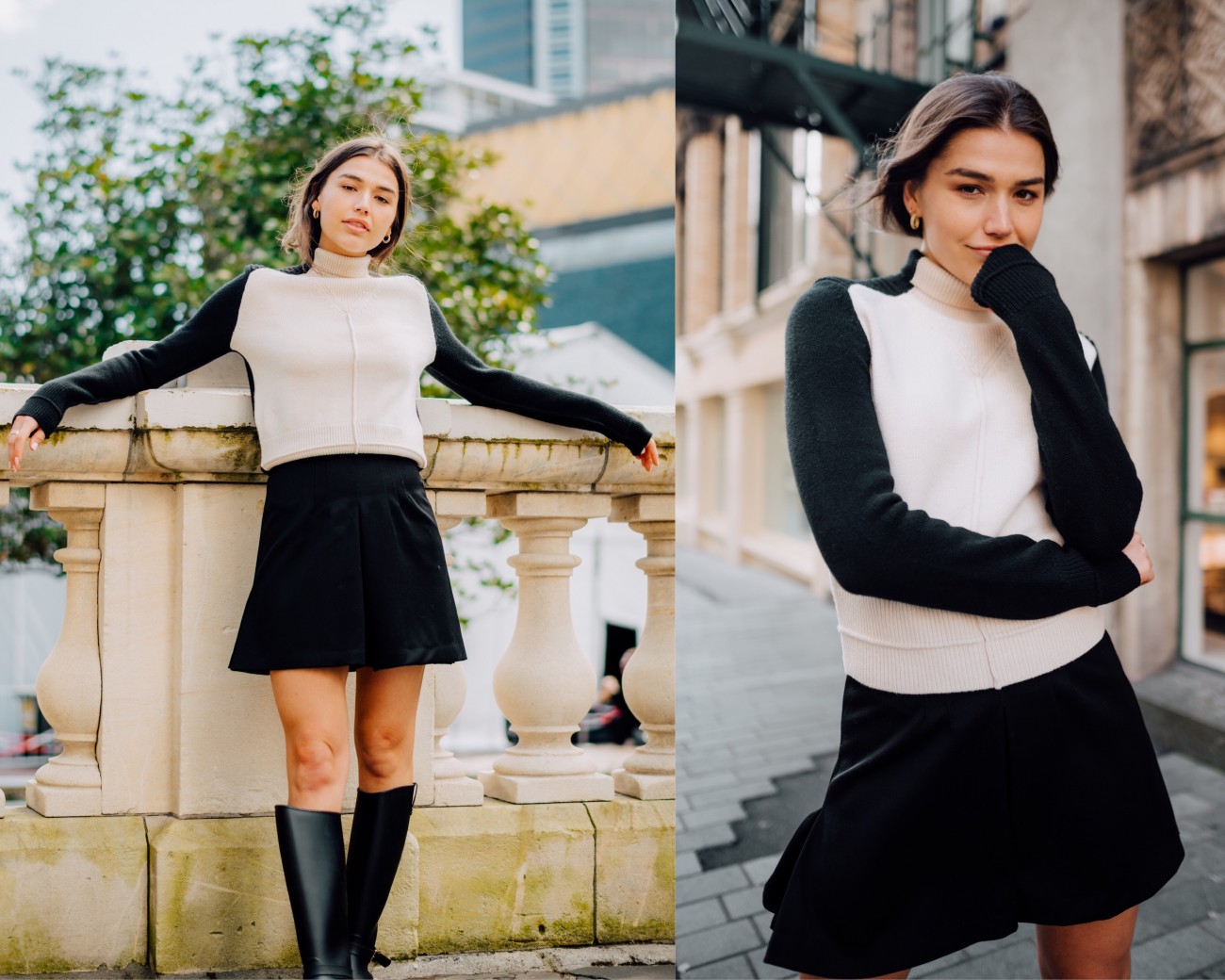 Cassidy Morris also wears the Studio AW19 collection which is available exclusively from September 5 at H&M Commercial Bay
Paris Georgia presented by Mercedes Benz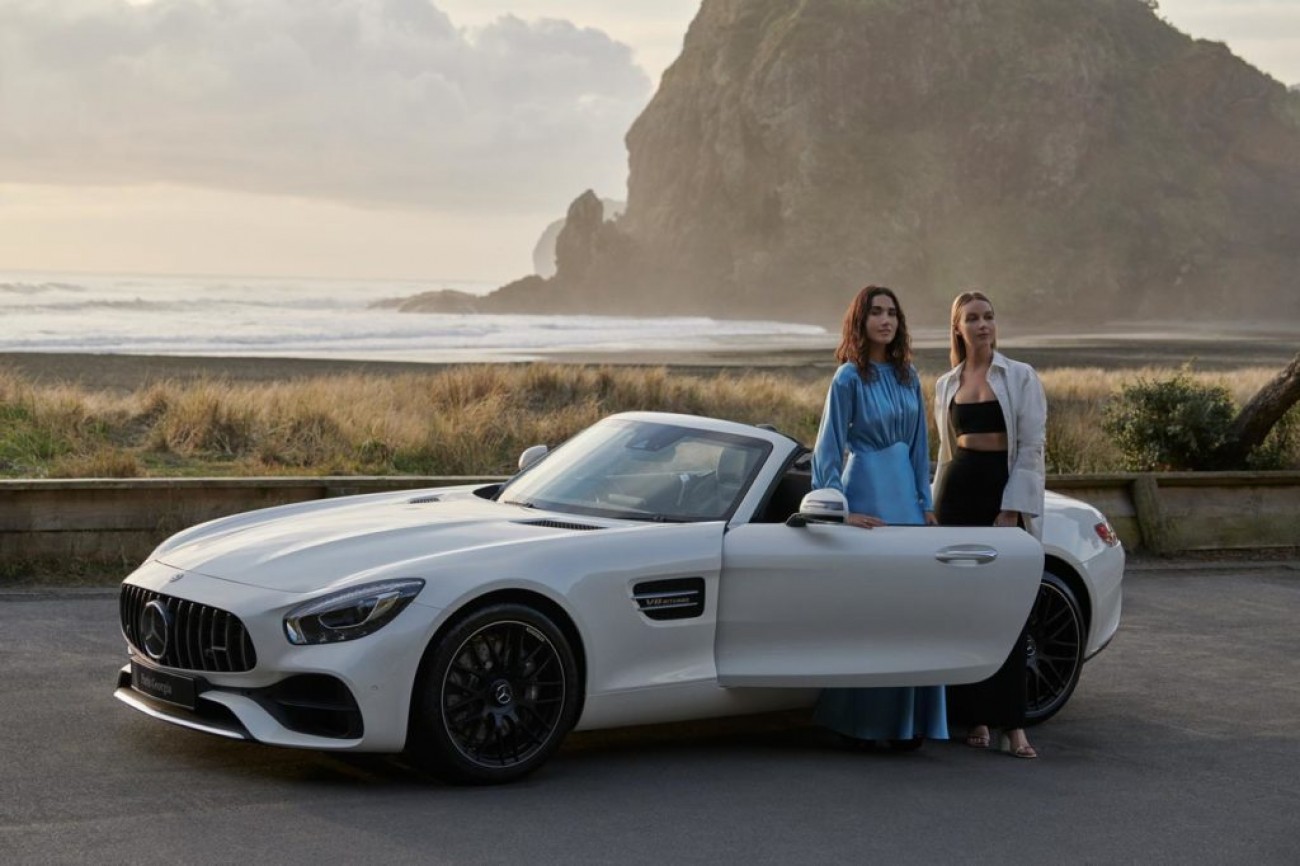 The elegant Paris Georgia runway show at Aotea Square showcased not only some of the latest Paris Georgia pieces but also beautifully paired headpieces and Tiffany & Co. jewellery. The upbeat and powerful show, played energetic club music while the rest of the runway air space was filled with a striking ambient art sculpture.
The unique partnership between Paris Georgia and Tiffany & Co. took the show to the next level with perfectly matched accessories for each elegant showpiece. The accessories focused on sculptural pieces while the offset of Tiffany's gold jewels aligned perfectly with all show looks.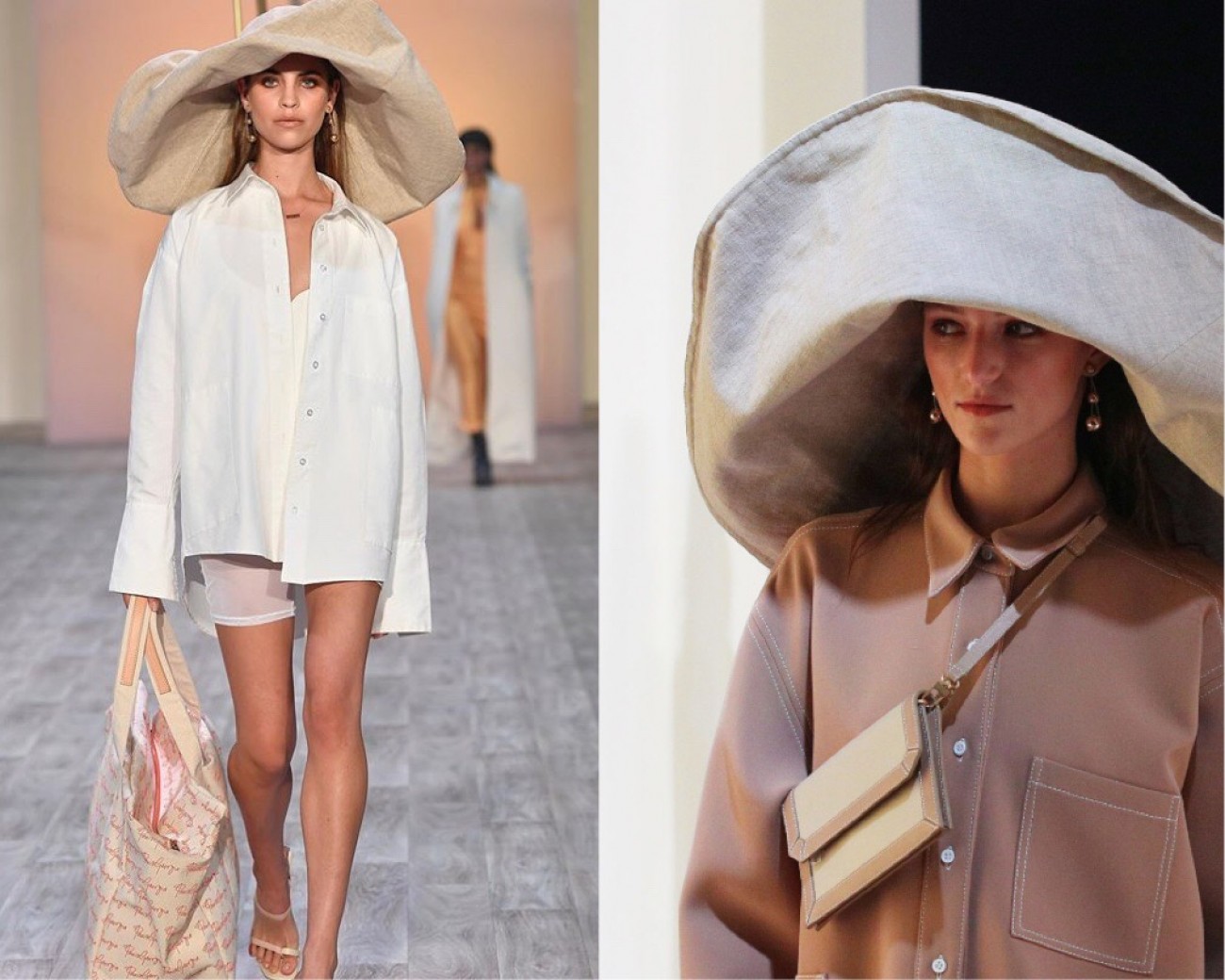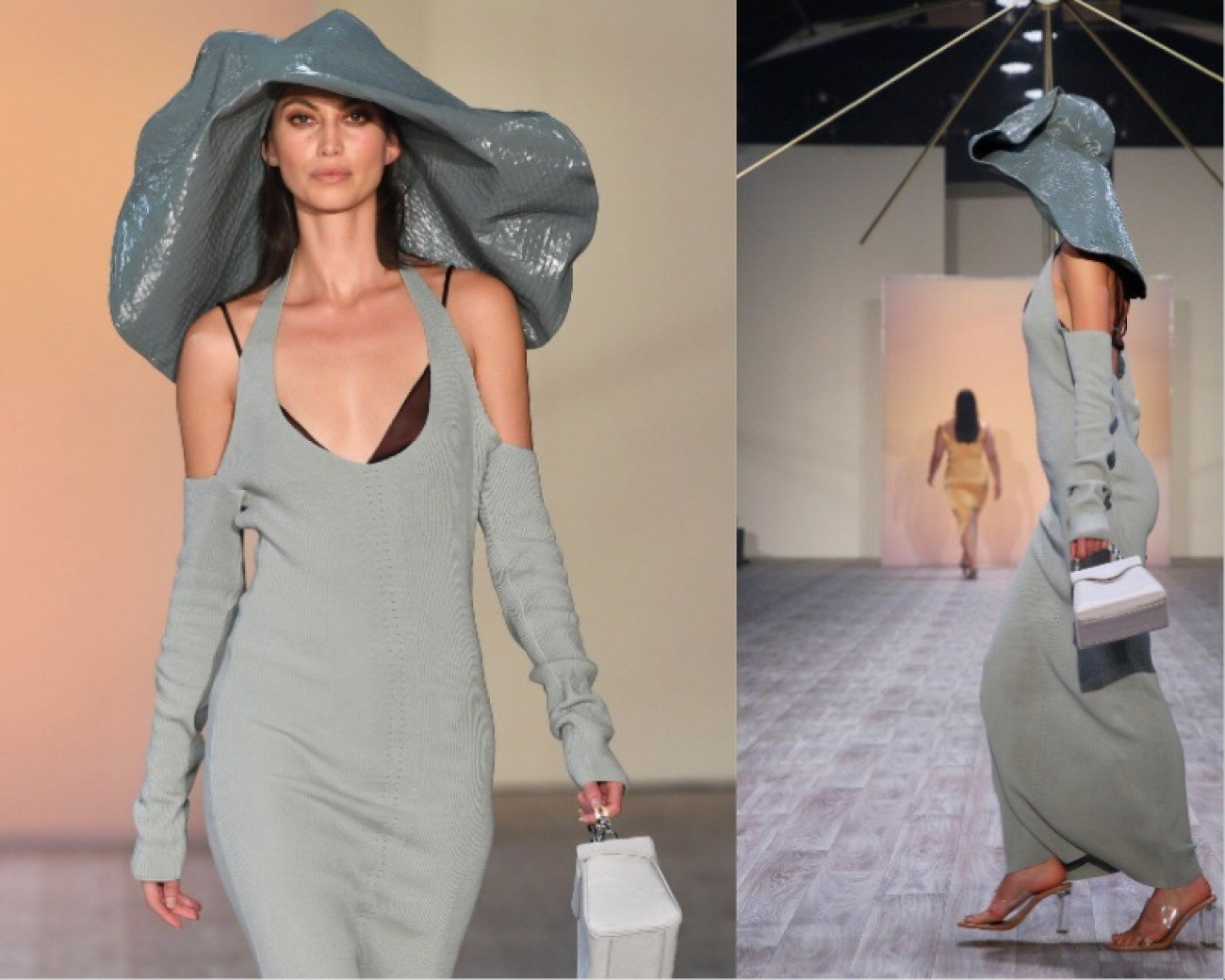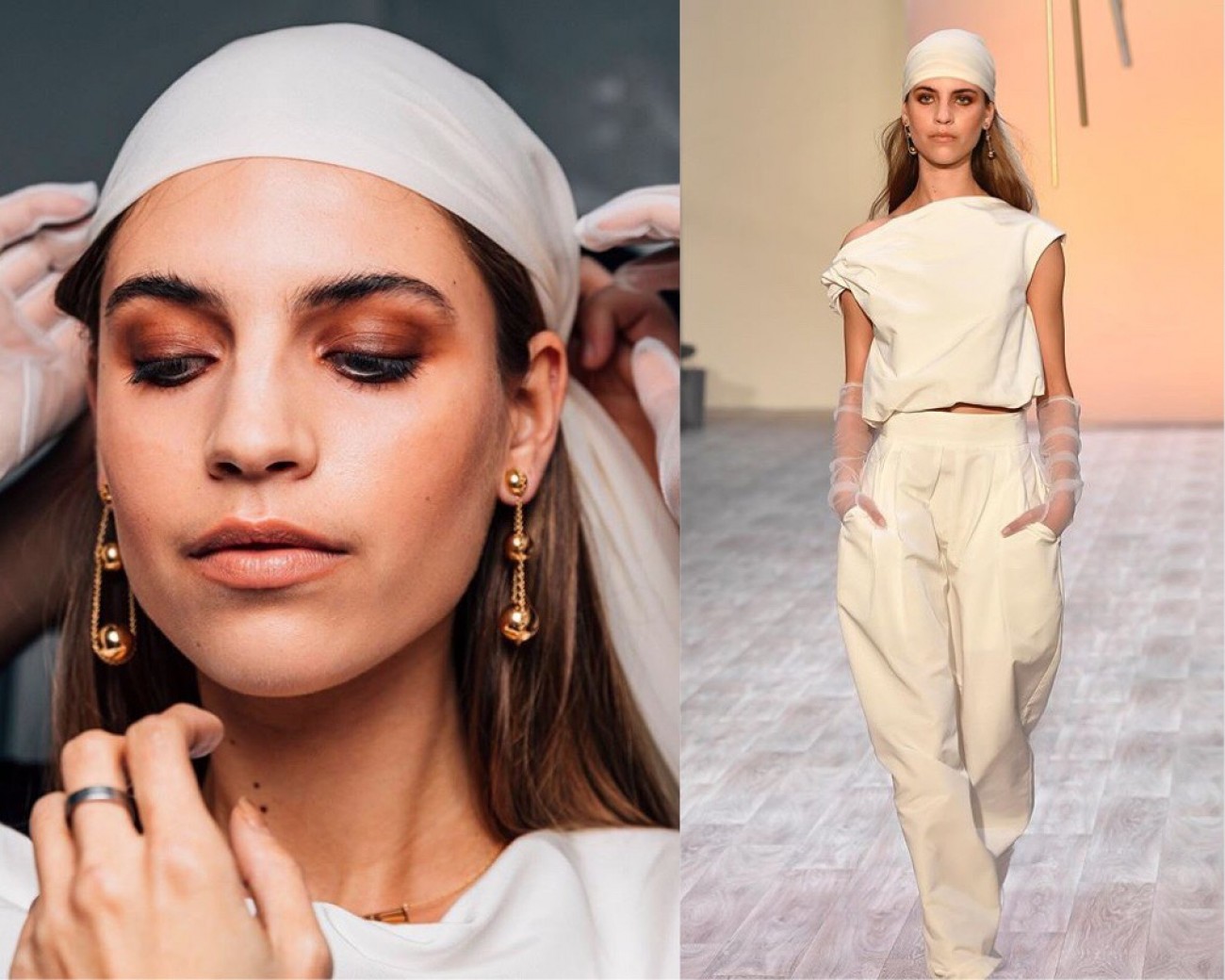 Benjamin Alexander
Stylist, emerging designer and winner of Project Runway NZ launched his debut show and collection alongside the limited capsule shoe collection, designed in collaboration with Mi Piaci. Making his first solo appearance at NZFW 2019, the intimate and chic show showcased some of Benjamin Alexander's most recent pieces that follow the same underlying focus of sustainable and ethical clothing creation.