A street-artist made giant concrete designer handbags
American-based street artist, Thrashbird has turned an old abandoned concrete plant into any fashion lovers dream.
Using the decay and monoliths at a concrete plant in Oregon, he has been able to create giant replicas of luxury handbags.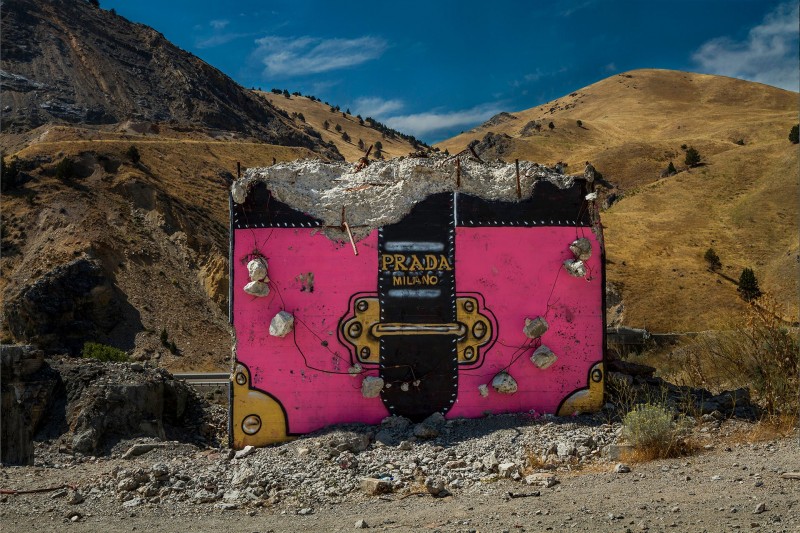 Titled 'Thrashbird's Valley of Secret Values', the contemporary artist drew inspiration from a surreal thought after stumbling across the area, he wondered what it'd be like to discover a sort of graveyard for gigantic designer pursers.
The concrete masses have been spray-painted using stencils and have further been cleverly accessorised with the use of gold painted tyres as chains and rocks as beads. In this new art district you'll find designer handbags from Louis Vuitton, Givenchy, Prada, Gucci, Chanel and Alexander McQueen.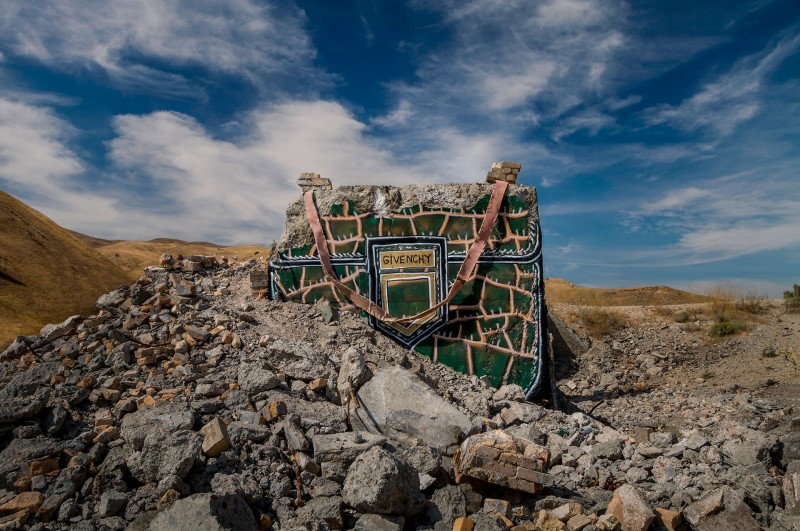 Thrashbird is known for using humour and subversion to dramatise significant issues that society faces or has caused. While the giant handbags are a spitting image of their originals, meaning they are stunning, there is indeed a message Thrashbird wanted to portray.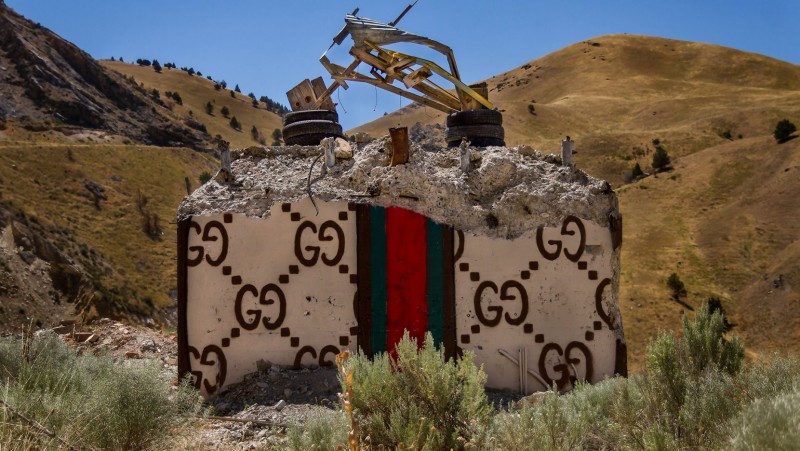 The message behind his giant art is actually that we absurdly assign value and status in society based on one's consumption and possession of goods. On other notes he also portrays through the use of the abandoned site the destructive consequences that the overproduction of ephemeral goods has on our planet.
Image credit Yatzer