5 things the Remix team love about Tissot's PRX Quartz 35mm
Watches are the ultimate accessory. They're as functional as they are stylish. You can dress them up or down - the options are endless! Tissot has cemented itself in the heart of Remix and as one of the biggest watch brands worldwide. Launching on July 5th 2022, Tissot's PRX Quartz 35mm collection is an expansion of Tissot's iconic PRX family, with a brand-new model that is exactly the same size as the original watch from 1978, 35mm. While we patiently count the days until its release, get a taste of what's to come with the 5 things the Remix team love about Tissot's PRX Quartz 35mm.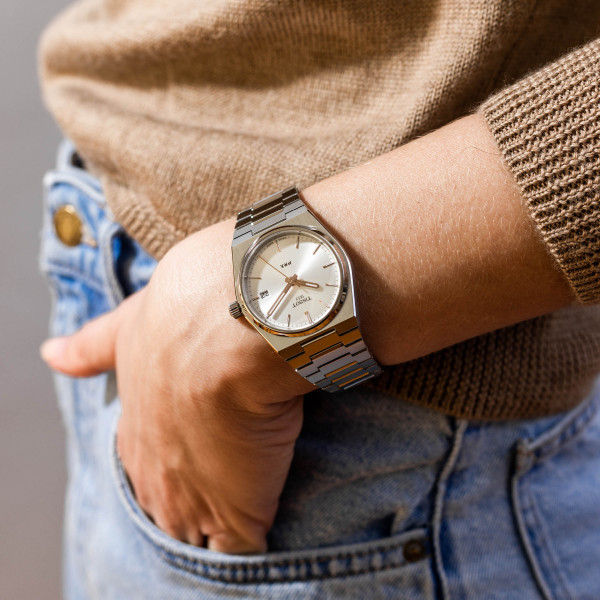 Style
There's something about a Tissot watch that exudes an effortless sense of cool. Their soon to be released Tissot PRX Quartz 35mm is the perfect mix of urban meets retro - the epitome of chic. With the original size from 1978, this vintage reinterpretation is timeless, harnessing the memories of our personal origins while innovatively looking to the future.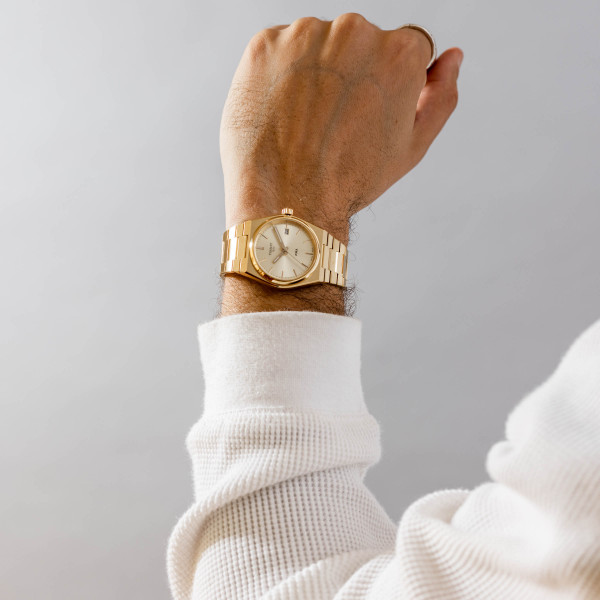 Colours
The Tissot PRX Quartz 35mm comes in five different models, each as eye-catching and flexible as the next. There will be four steel models with either a silver, blue, green or light blue sunburst dial, and a further steel model with a yellow-gold-PVD-plated case and bracelet and a yellow-gold-coloured dial.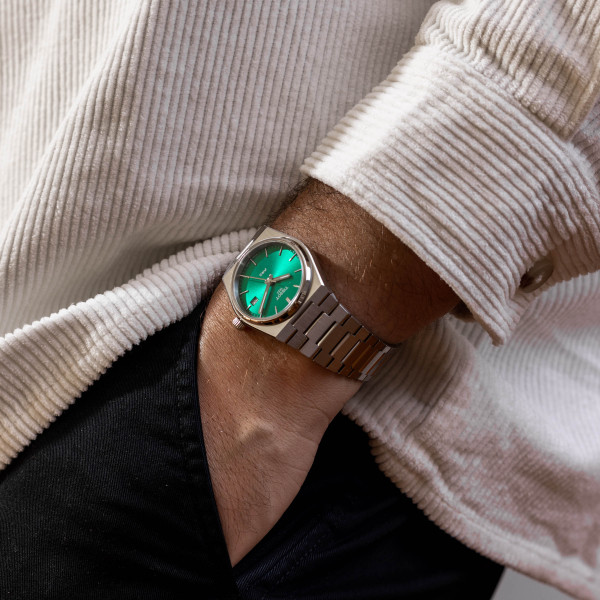 Functionality
Running out of time to accessorise in the morning? The Tissot PRX Quartz 35mm is ideal for your everyday needs. Not only is it a quick and extremely stylish option, it will make sure you're never late again. The casing of the Tissot PRX Quartz 35mm is water-resistant to 100m along with hour and minute baton hands coated with Super-LumiNova.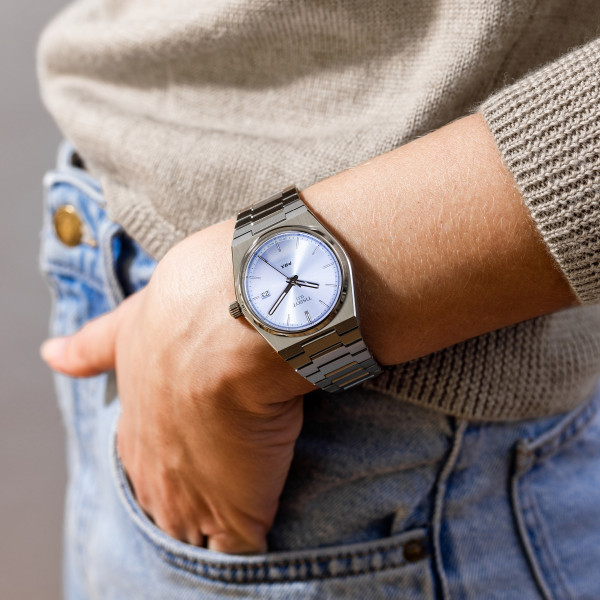 Bracelet
A round of applause for the understated but integral part of a watch… the bracelet. If you're worried about previous bad experiences with flimsy watches, we assure you, the Tissot PRX Quartz 35mm is the one for you. It locks securely together with a steel bracelet comprising of a single link with an interchangeable system and a triple-blade folding steel clasp.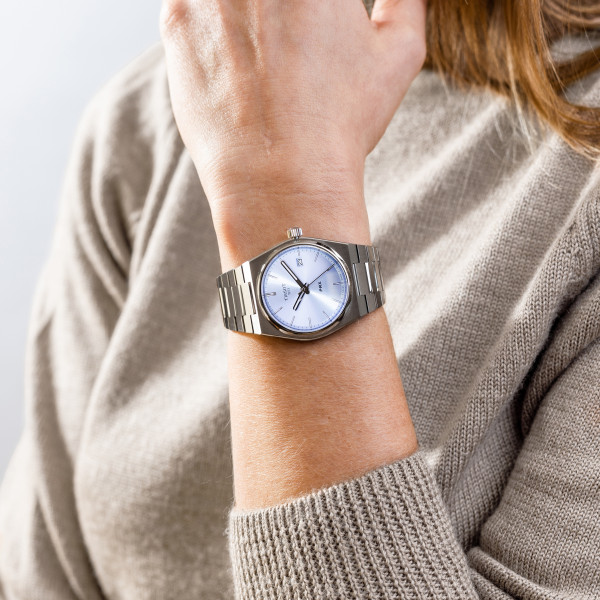 Unisex
The crown jewel of the Tissot PRX Quartz 35mm is its gender fluidity. With their upcoming collection, Tissot is dismissing the idea that the Tissot PRX can only be worn by men. The Tissot PRX Quartz 35mm can be worn by all, regardless of gender or pronouns. Produced in five different models and various colours, the Tissot PRX is a form of self-expression to celebrate personal style and break away from traditional gender boundaries.