Woman Crush Wednesday: Sarah Snyder
Words by Jamie Lee
She may been proven innocent for allegedly stealing an Hermes Birkin bag, but Sarah Snyder is definitely guilty of stealing our hearts and that of young Hollywood heartthrob, Jaden Smith.
Miss Sarah Snyder is not only taking over Instagram with her glorious selfies, insanely cute photos of her dreamy relationship, and banging bod; she's also swiftly upping the scale of 'coolness' with her effortless style and that 'I-Don't-Care' attitude.
With the above said, one can definitely see why @sarahfuckingsnyder is currently sitting on half a million Instagram followers and is this week's Woman Crush Wednesday...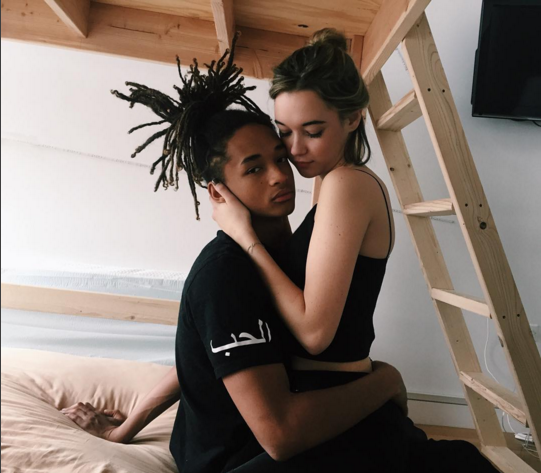 Always looking fly with her #1 beau
Snyder is always looking stylishly in-love with her boy, Jaden Smith. The pair are currently carrying the torch for Hollywood's number one 'baby-couple' crush and sure know how to lure the paparazzi in to their cool kid relationship - with PDA ranging from the front row of New York Fashion Week to at home on a Jaden-Smith-made bunk bed.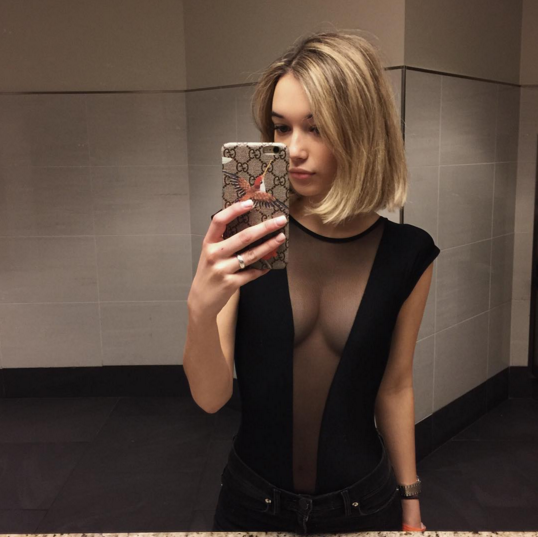 Bob game always strong
Snyder is the the All-American-Girl with with the great hair. She's taught us that it don't matter what bob colour you've got, you just gotta keep it strong at all times - and of course, take a picture, or ten, to show it off.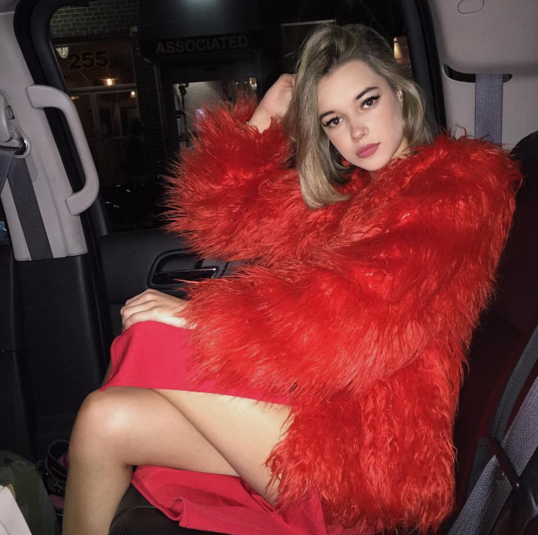 She sets her own trends
Forget about what's 'in' and what's 'not', Snyder looks glam in red fur coats, 90's styled Gucci Hats and in her very own mug-shot t-shirt (scandalous). So throw that style rule book out the window!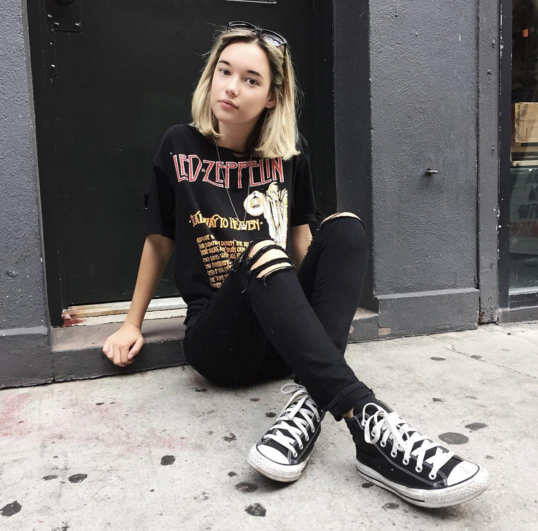 She appreciates a good old rock-n-roll T-shirt
There's something that goes with the whole cool-girl aesthetic, and that is knowing how to blend your outfit with an old Iron Maiden, Led Zeppelin or KISS t-shirt that you find in the back of your dad's wardrobe, and knowing how to wear it in a non-trashy way. Snyder does this right.
Images from @sarahfuckingsnyder