We've got five double passes to We Are Your Friends & the movie soundtrack to giveaway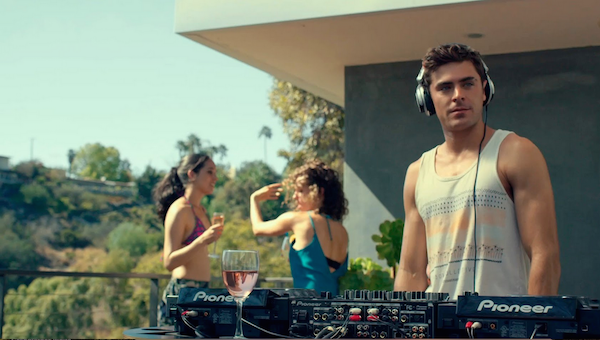 We Are Your Friends
is the new coming-of-age film, directed by Max Joseph and starring Zac Efron and Emily Ratajkowski. Set in Hollywood in the era of electronic music, DJs and producers,
We Are Your Friends
follows a 23 year old aspiring DJ, played by Efron, trying to find his one track to break into the industry. Things start to get complicated however, when the beautiful Sophie, played by Ratajkowski, comes on the scene...
We have five digital soundtracks and five double passes to see We Are Your Friends to giveaway.
The soundtrack features: 1. Deorro 'I Can Be Somebody' featuring Erin McCarley 2. Years & Years 'Desire' (Gryffin Remix) 3. Hook N Sling 'Break Yourself' featuring Far East Movement and Pusha T 4. The Americanos 'BlackOut' featuring Lil Jon, Juicy J and Tyga 5. Hayden James 'Something About You' (Pete Tong Kingstown Remix) 6. Will Sparks 'Ah Yeah So What' (WAYF Edit) featuring Wiley and Elen Levon 7. DJ Snake & AlunaGeorge 'You Know You Like It' (Tchami Remix) 8. Dom Dolla & Go Freek 'Define' 9. Pyramid 'Cole's Memories' 10. Seinabo Sey 'Younger' (Kygo Remix) 11. Justice Vs. Simian 'We Are Your Friends' 12. Bro Safari 'The Drop' (VIP Mix)
To Enter...
Watch the clip below and then comment your answer to this question: Who was the DJ Music Consultant for
We Are Your Friends
? Note: The film is rater R16 for Drug use, sex scenes and offensive language We'll let the winners know in a week! Good luck! [video src="https://www.youtube.com/watch?v=v4E999SbmUc" size="auto"]