The SAG Award's bold feminist move
This year has undeniably been the year of the woman.
In the wake of the mass sexual assault allegations that have rocked Hollywood, there has been an unprecedented number of female voices in the spotlight. This year has proved that women elevating other women is key in the face of adversity, and The Screen Actors Guild have picked up on this.
The January 2018 SAG Awards will feature an female-only set of presenters. The SAG Awards have recognised the absolute need for the amplification of female voices in the current Hollywood climate.
Kristen Bell has already been announced as this year's host. Following suit, all thirteen of the presenters will be women. Traditionally, a man and woman have presented each award in tandem.
However, in recognition of the year that has been, tradition will not be followed. Kathy Connell, the show's executive producer, has stated that "this is a unifying salute to women who have been very brave in speaking up".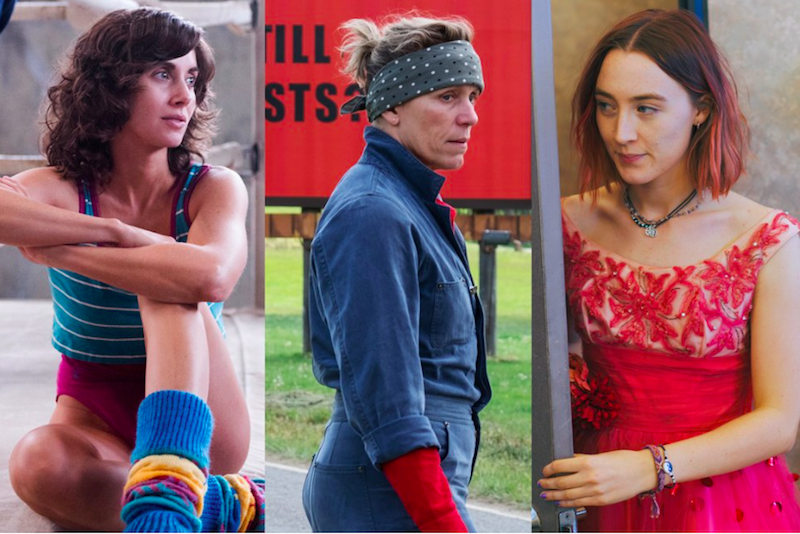 GLOW, Three Billboards Outside Ebbing Missouri, and Lady Bird are all nominated for 2018 SAG Awards
Actresses are reportedly also wearing all black to the 2018 Golden Globes, in protest against the culture of sexual harassment and silence in the entertainment industry.
The unprecedented move by the Screen Actors Guild has many wondering whether other entertainment bodies will follow. The Academy of Motion Picture Arts and Sciences has removed Harvey Weinstein as a member; however the Academy have found themselves still in the drama of 2017. Traditionally, the previous winner of the Best Actor award presents the Best Actress category, and vice versa. However, last year's winner was Casey Affleck, who has been the focal point of a number of sexual harassment allegations. This is leading many to call for further change within the Academy. So while the SAG awards are a step forward, and a grand gesture of female unity, there is a way to go in the industry.
The SAG Awards are taking place on January 21st 2018.
(Imagery by Vanity Fair, Slate.com & Huffington Post)