The Remix summer gig-guide
What's on the agenda...

Join us this NYE at the beautiful Ascension Wine Estate on the Matakana Coast as we bring you an event like no other in the scenic surrounds of this iconic location. Revel in the occasion with international and local live acts, DJ's, dancers, performers, gourmet food, craft beverages, multiple areas to explore, lots of good people and a heart-stopping fireworks display to welcome in the next decade!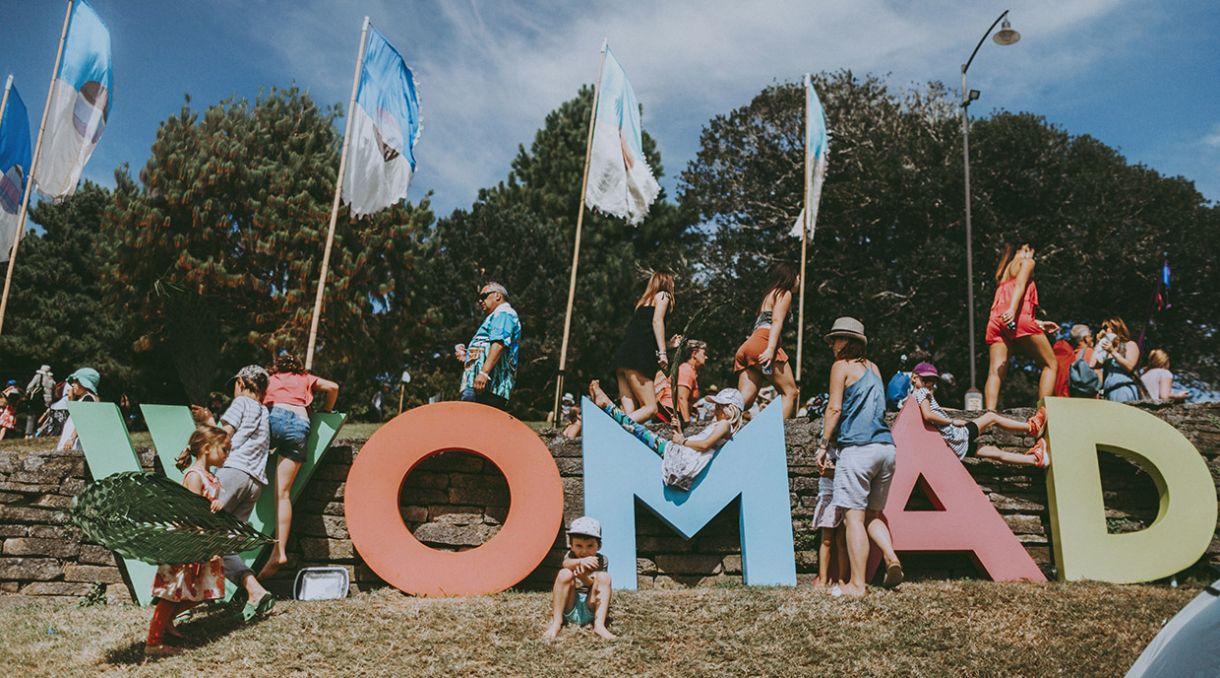 WOMAD
This international festival brings together artists from all over the globe for a vibrant showcase of the world's many forms of music, arts, and dance. It all takes place in the stunning TSB Bowl of Brooklands in New Plymouth which is frequently described by visitors and performers as one of the most beautiful venues in the world.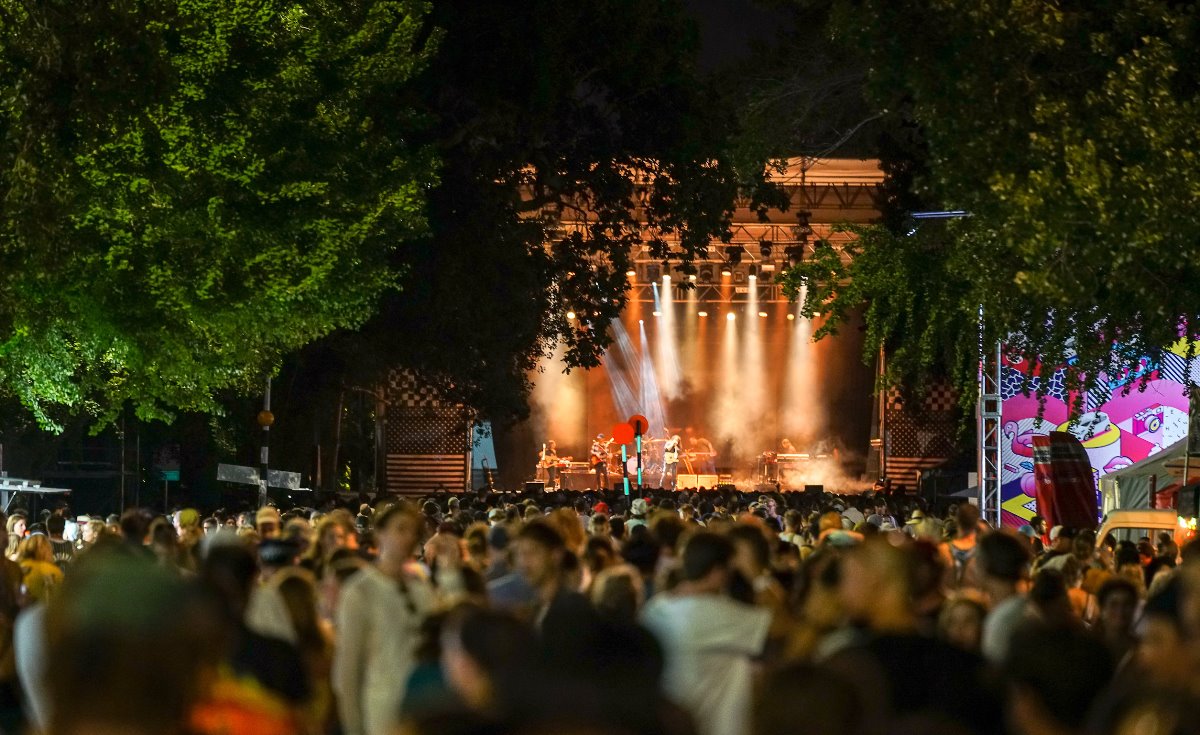 St. Jerome's Laneway Festival
The Laneway
Festival
is one of the most highly anticipated and unique
music
festival
s in the
event
s calendar. It's a
festival
that b
ring
s seminal
music
to the stage from both new and legendary talent. Known for b
ring
ing our the inner-indie in all of us, Laneway hit home in 2020 with The 1975 and Kiwi BENE. This
festival
really focuses on homegrown acts from Australia and
New Zealand
, with large amounts of our own Kiwi stars pulling through on the latest release of acts. Be sure to land a ticket to
Auckland
City's answer to Homegrown.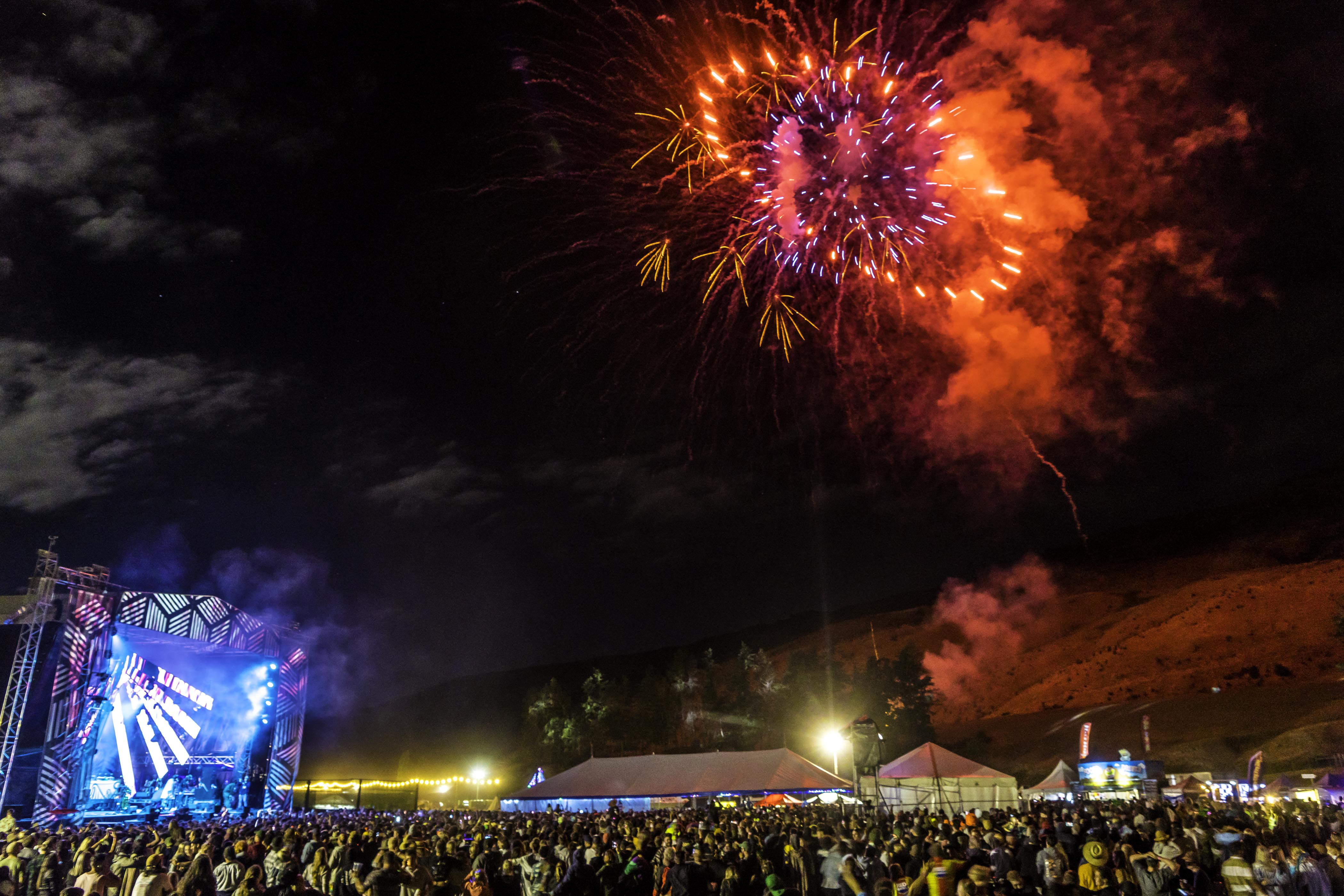 Rhythm & Alps
Rhythm
and
Alps
has a seriously heavyweight lineup for this years 3-day international
music
and camping
festival
. Leading the charge on the 2019 list of
international acts
included everyone's drum and bass go-to's Wilkinson, Shapeshifter and Camo & Krooked. See out the
new year
at a
music
festival
aimed at the
South Island
s
Wanaka
. Playing
host
to a
ring
of
international acts
and a dreamlike
New Zealand
festival
.
Sister to mega-giant
Rhythm
& Vines, Gisbourne's classic
New Zealand
festival
is another incredible way to jump into the
new year
! But hey, we're here to tell you what you don't know..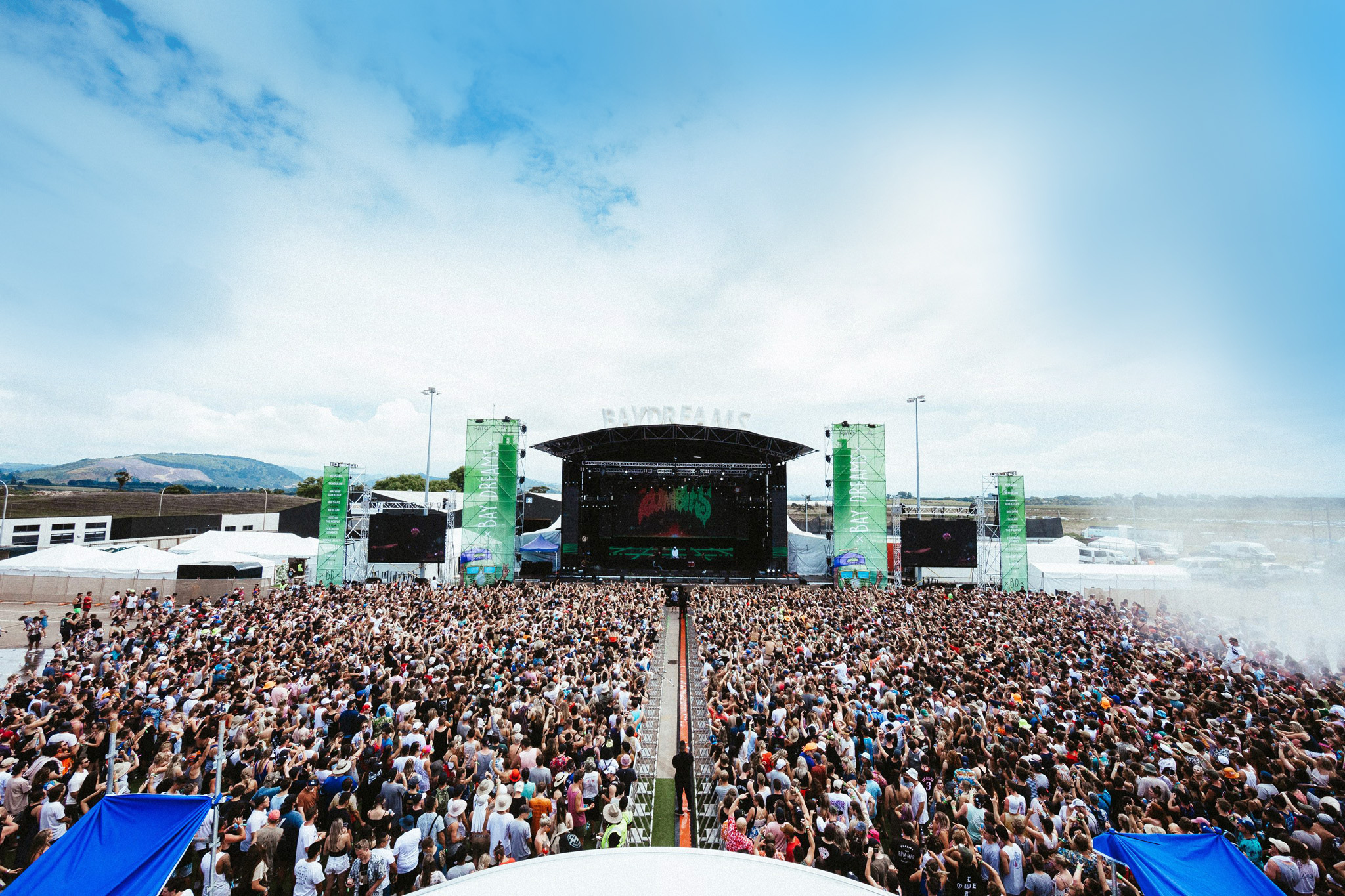 Bay Dreams
Undoubtedly one of the biggest dates on the
summer
festival
calendar, Bay Dreams continues to draw record crowds to Nelson and
Tauranga
every year. Including countless international superstars, 2020 was no different with Tyler The Creator confirmed, along with Skepta and Halsey to cap of some impressive names. Brought to you by the legends behind
Northern Bass
, be sure to jump on board the ship as we start January with style!
"We're with the band!" The life of an event promoter...
Successfully promoting events is far from easy. Even more difficult? Doing it over, and over, and over again. Pato Alvarez, Mitch Lowe and Toby Burrows do exactly that, promoting over 300 of the countries largest music events each year.
From Bay Dreams to boutique multi-genre Raglan festival Soundsplash, we sat down with the guys who continue to transform New Zealand's live music scene, and an exciting launch they have on the horizon this year…
New Zealand is a relatively small country, but you've managed to land some seriously impressive acts. How do you establish the relationships that make these signings possible?
It's been years of proving ourselves and delivering shows to the highest level we can, which gains the trust of agents internationally. We're so willing to take the big risks that often others aren't, they don't always pay off, but they definitely have gained us respect and given us the opportunity to host the bigger acts in the long run. Relationships are key in this game.
You really cover the whole spectrum when it comes to events, do you have one you particularly enjoy promoting?
We love doing all our shows but they definitely all have their own flavour. When it comes to Bay Dreams, we all love the feeling of breaking attendance records and raising the bar with stage production to impress our punters. Soundsplash allows us to connect with the youth since it's an all-age festival, and it's great to be a right of passage for people in their final years of schooling. One Love is Pato's brainchild which he started in the early years and it has grown to be Australasia's largest reggae festival, it has such a deep connection with kiwi culture. Mardi Gras is Mitch's baby which has such unique characteristics essentially being a massive winter street party.
You've recently launched your own beverage company Green Room. Where did the inspiration come from?
Majority of our beverage sales at our festivals are vodka RTD, which made us feel it's a viable business opportunity, however the inspiration came from being entrepreneurs and wanting to deliver the best product in the market.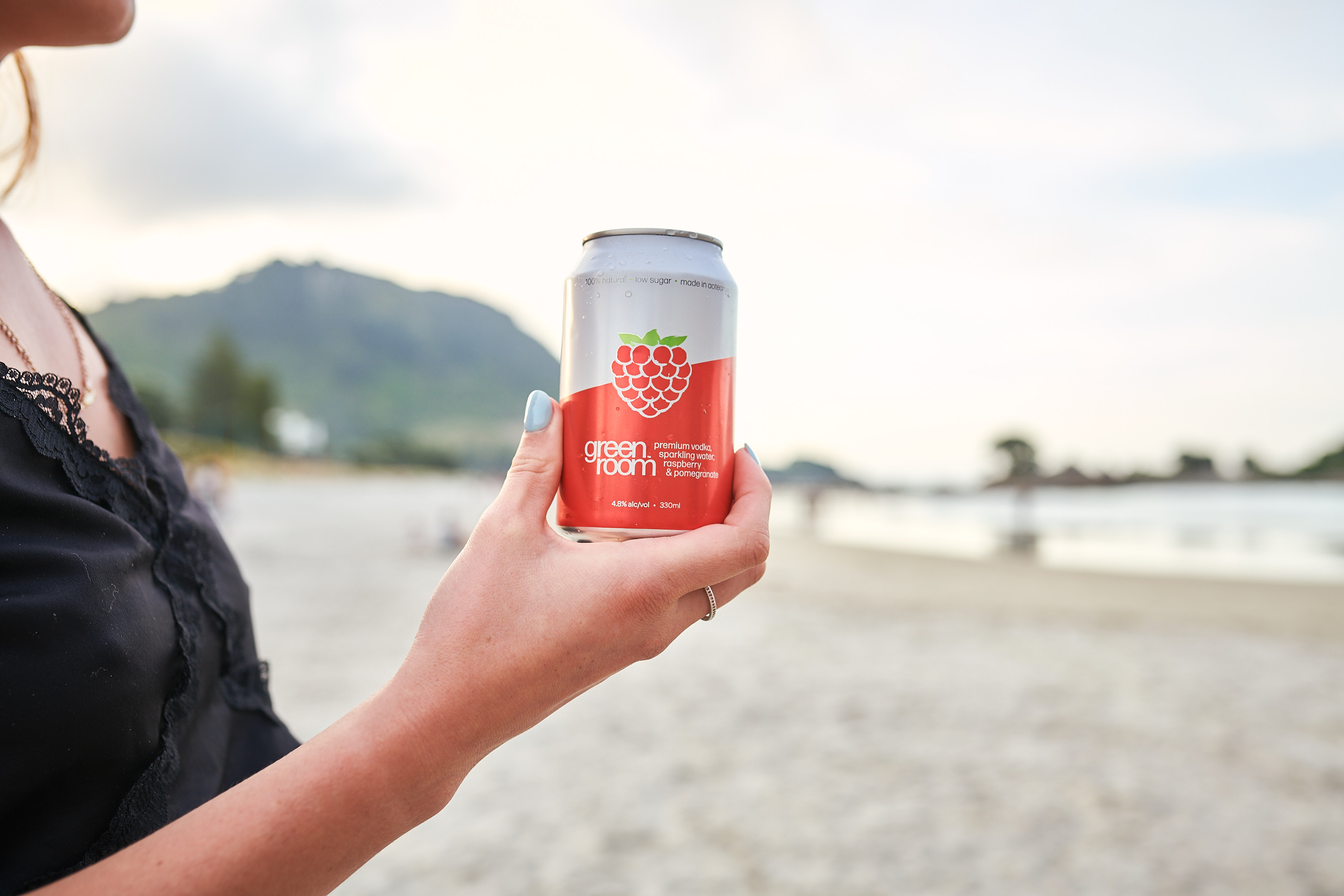 You know events very well, clearly, so you must know what people want to drink when they're there. How have you incorporated these learnings into the production of Green Room?
We listen to all feedback; we knew that people were after a low sugar option, that they loved natural ingredients, and that it should be easily drinkable, plus enjoyed over long hours without bloating you. We created exactly that, we have 1/3 the sugar of major competitors but it tastes amazing. It was about finding the perfect balance, and something we spent a long time on with food scientists and our manufacturing plant to get right. We can't wait to drop new flavours and extend the range!