Remix chats to the creative minds behind Kiwi music duo Jupiter Project
Talented local music duo, Jupiter Project, are ringing in the start of Kiwi summer with the release of their highly-anticipated new album. Ahead of the release, Remix tapped the Jupiter Project duo, Marty and Gavin, and their creative director, Jacob, to get the lowdown on their new project.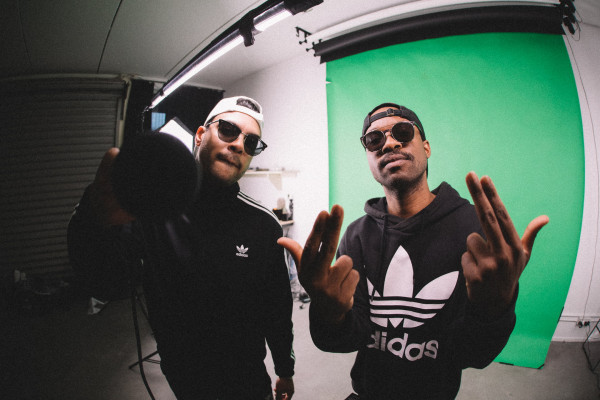 As musicians how have you found navigating the past couple of years in the creative industry?
Gavin: We've all faced some pretty big challenges in this industry in the last couple of years but it has also been an amazing opportunity to grow and to try new things. We've actually taken some of the biggest risks of our careers during this stretch and they've worked out pretty well so we're really proud of how we've risen to the challenge.
...and how have you stayed inspired during such uncertain times?
Marty: Life as a musician can be an experience of constant output - From shows, travel, videos, photoshoots, studio and social media, so this break has been quite cathartic and a good pause to allow myself some input and new inspiration.
Jacob: This lockdown has been a great time to refuel the creative juices and also distance myself from overworking. I've spent this time creating a more healthy schedule for work and improving a lot of aspects of my personal wellbeing and health that I may not have worked on had I not had this break. Then ultimately, the excitement to get on this project after a period of refreshing was through the roof! Sometimes the best way to stay inspired is to take a break completely.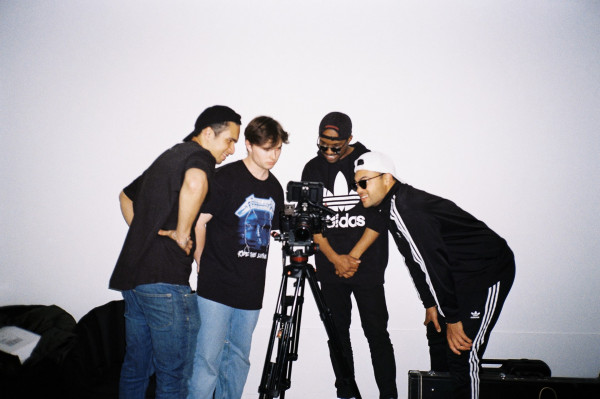 What has the process of writing and recording a new album been like the past year?
Gavin: We had to mix up our approach with Covid and lockdowns meaning that you can't always get in the studio or the fact that you can't be in the same room as your collaborators, so we took things online/virtual the same way most of us had to adapt in real time! We're lucky enough to be able to have studio set-ups at home so a lot of the new songs were recorded at home.
Your music is a New Zealand summer staple. What can we expect from your new album?
Marty: Haha summer seems to be our season… and nothing beats a Kiwi Summer! The new music just slaps different. Embodying the bottled up energy of almost 2 years indoors haha!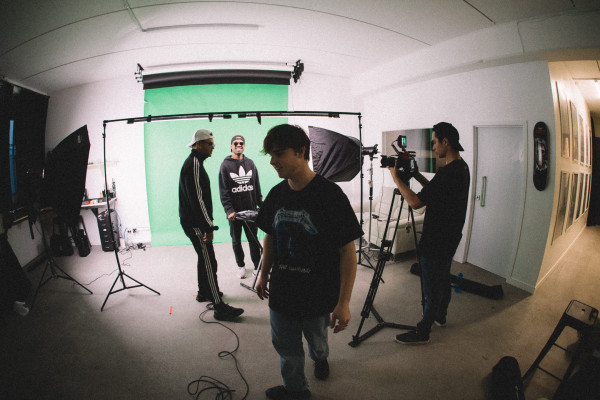 Was there anything in particular that inspired the song and music video?
Marty: Lyrically, "Rain" touches on making the most out of life's difficult situations, encouraging listeners to Dance in the Rain. We wanted to have that represented visually as well in the video and Jacob did a great job of that!
Jacob: I have been really into a music video collective called Overcast, based in the US. They do videos for a lot of underground hip hop artists and are really good at capturing a chaotic energy with Shaky, handheld camerawork and subtle VFX. I knew this project would be the perfect opportunity to take inspiration from their videos, so I worked closely with the Cam Op (Luca Turner) to make sure that chaotic energy was captured.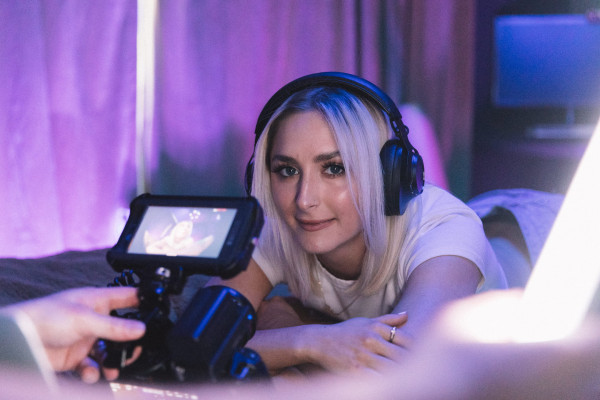 Jacob, how would you describe your creative relationship with Jupiter Project?
Jacob: My creative relationship with Jupiter Project is super comfortable and accommodating, as the boys always have faith in my creative vision. Our meshing of styles and ideas always work together like magic and we always have great creative chemistry on set that keeps things moving smoothly. I met the boys at the start of last year when I was just helping on a lyric video, but since then we've worked on bigger projects and I'm stoked to now be in the directors chair for one of their official music videos! Time flies!
Who are your biggest visual influences?
Jacob: My biggest visual influences at the moment are video directors; Zachary Bailey, Glassface and the US collective known as 'Overcast'. These are just my current favourite directors, however my core inspiration as a visual artist is actually Nintendo, the video games I grew up with, that spawned a huge fascination for 3D graphics and vibrant colours in my work.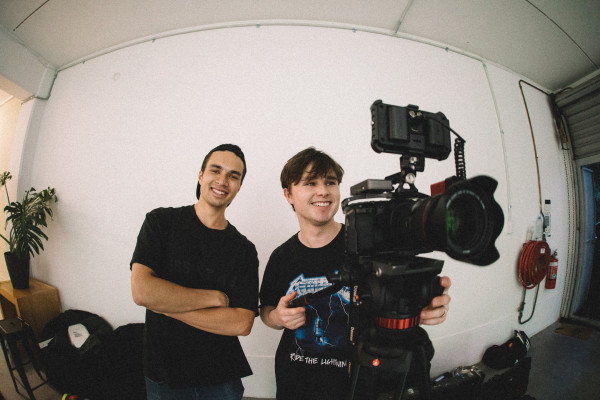 Music videos have become a short form of visual storytelling. How do you express your creativity within this format?
Jacob: Music videos are short form and therefore you've got the opportunity to combine forces with tempo and music to unleash visual madness and excitement in a short period of time. Not only are you aiding the track with a visual, you are using the visual medium to glide with the track sonically and aesthetically, hitting on notes in an edit to almost add another instrument to a larger symphony. Everything is short form nowadays! So being able to impress a viewer within a few seconds to keep them watching in awe, is a staple of Jodo Valley, and my top priority when bringing visual and sonic elements of an edit together.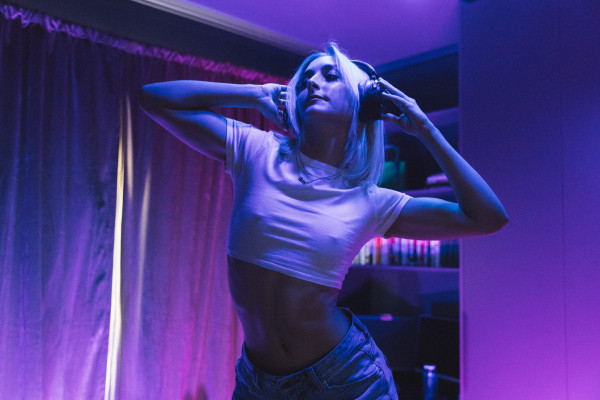 How excited are you both to eventually start performing live shows again?
Gavin: Live shows are a big part of who we are and we absolutely love that moment of connection you get with the audience when you're all sharing the same energy. I think it's a pretty important part of humanity and it will be awesome to spread some positivity and good energy again - something much needed in our society at the moment.
I know picking favourites is hard...but do you guys have a favourite song from your upcoming album?
Marty: haha well, we can't give away any secrets but we've got some serious heaters scheduled.
What's been your proudest moment to date?
Marty: Wow that's such a hard one… Gold plaques, massive international shows and other vanity metrics are nice for recognition but honestly it's the positive impacts and connections with people that really stick with you in the long run. We super appreciate our fans and knowing we've been a positive inspiration to someone is what motivates us.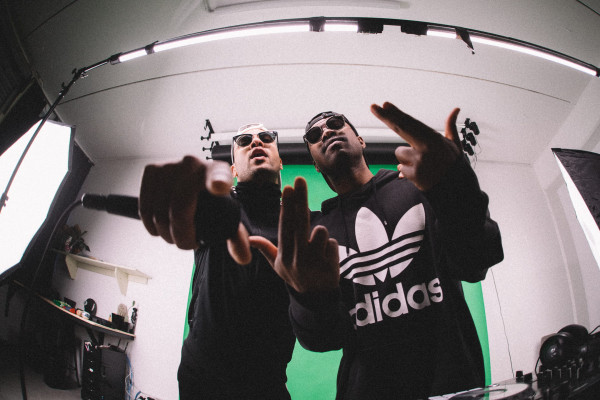 What's next in the pipeline for Jupiter Project?
Gavin: We had just started our latest tour when the Delta outbreak hit so we want to get back on the road asap! We're super excited to showcase new music and new directions we are taking with our brand overall. Think of it as a bit of an expansion into the entertainment space…(wink wink)
Any advice for up-and-coming musicians and artists right now?
Gavin: Trust your gut! You were given an instinct for a reason, and 95% of the time that instinct will be right. Embrace what it is about you that makes you unique - don't try and emulate your favourite artists. And most importantly - have fun! Music is all about self expression, and you can't do that from a place of fear or stress.
Click here to watch Jupiter Project's new music video 'RAIN'.