Robinson chats to Remix about her whirlwind year
Nelson-born Anna, known musically as Robinson has spent the past year taking the music world by storm. From millions of streams to supporting American singer Hayley Kiyoko on her recent sold-out Europe tour, to nabbing nominations at this week's NZ Music Awards - she shows no signs of slowing down. Remix caught up with her to chat about her whirlwind journey so far.

You've recently released your single, Medicine. What influences your songwriting?
There's so much that influences my music and the way I write. My music is very emotion driven and can be inspired at the most random times depending what I'm feeling. I really believe in the subconscious when writing and feel things often come when you're just spitting out words to a melody.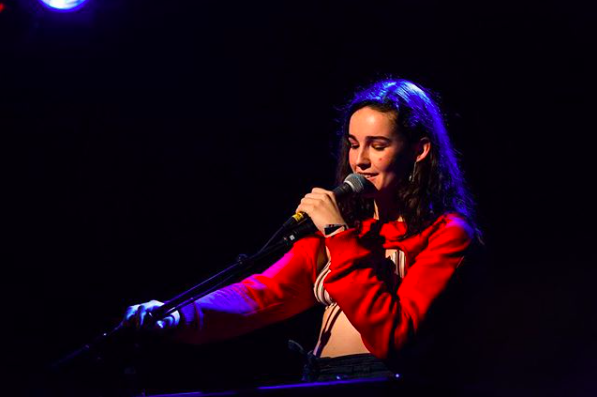 Did you always want to be a musician?
Yes. I have never wanted to do anything else. I am so incredibly passionate about music and so driven by it, and there is just no other thing I could imagine being this in love with. I feel very lucky to be able to do the thing I love everyday.
What musicians do you draw inspiration from?
I absolutely love Jeff Buckley, Liz Fraser, Stevie Nicks, Bon Iver, Lianne La Havas and many more. They inspire me to be super honest with my music.
You've just finished touring with Hayley Kiyoko in Europe, what are your essentials when you're on the road?
All my stage outfits! I barely fit them all in my suitcase [laughs] and my lipgloss, I panic if I don't have it...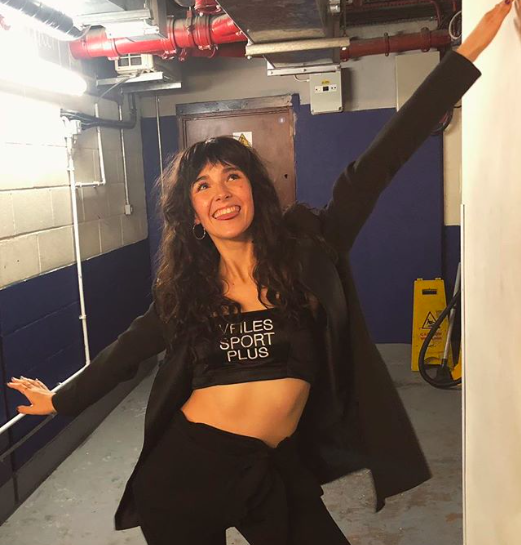 Where would you love to perform?
I'd love to perform at a festival. Open stage as the suns going down or as it's raining. Call me a romantic but I'd love that!
Do you have a favourite show/performance?
They are all so special. I'm so excited to get to Europe!!
Who would you love to collaborate with - any dream collabs?
Justin Vernon would be such a dream come true, Lianne La Havas and Phoebe Bridgers.
What's your favourite song to perform and why?
Probably Don't Trust Myself as its so emotional and it just takes over me when I'm performing it.
What song are you most proud of?
I'm proud of them all in different ways. Crave You is a really special one to me as I wrote that when I was 17 after work one day and that's the first song I ever sent to my now manager, Ashley Page and what started things there so that's a really special one. Nothing To Regret is really special to me, and I'm so proud of how it's been received and to hear people are resonating with it. Medicine is so personal and dark in the verses and upbeat and poppy in the chorus which is really the core of what I do so I'm really proud of all of them.

How do you describe your personal style and who is your favourite designer?
My style is edgy meets classy.. I love a suit with some sneakers but also love to go really glam too. I love Coach, Givenchy, ODD92, Zimmerman, Chanel. Bella Hadid is my style icon.
You've recently done a lot of travelling around the world, what's been your favourite place to visit and one to write/record?
My favourite place to visit is New York, I find it so magical there. It really inspires me creatively and I feel so high when I'm there. My favourite city to write and record would be London, Sweden, NYC and LA. I just can't pick one but I feel so creative in each place.
What has been a highlight of your career so far?
The highlight of my career so far is singing Nothing To Regret live and people singing the words back at me
What are your future plans - where do you want to see Robinson in one years time?
My plans are to keep pushing the boundaries! I don't have one particular goal but rather many stepping stones to keep on achieving things. I hope I'll be playing shows and dancing with the crowd and always experimenting and trying new things!
Imagery credit: @robinsonxmusic