Remix catches up with Kings
Kings is a regular feature on the music circuit and has just dropped his third album in a year, LOV3 and 3GO which already has surpassed 2 million streams and the first single, 6 Figures is at the number 1 spot on Shazam.
He's continued to raise the bar since Don't Worry Bout' It surpassed Lorde for the number 1 slot in the kiwi charts in 2016, taking NZ Music Award wins and hit singles all in his stride.
Tell us about your newest release, LOV3 & 3GO?
It's a double album in a sense, it's like a two-sided one album. Love is all produced by me and Ego is produced by a guy called 10A who is in L.A. working with Dr Dre. Ego is actually written from my Ego, one of the songs is called 6 Figures, talking about getting money and partying and then the other side is about technology consuming everybody so it's completely seperate but I love the whole project.
What was behind the decision of you making three albums in a year?
My manager put this idea in my head - so The Beatles are the only ones who have done this until me apparently, obviously The Beatles have a few more streams than me… It was this idea that this was what it took to be one of the greats so I took that in. It's almost like four albums as this one is a double but that was the concept.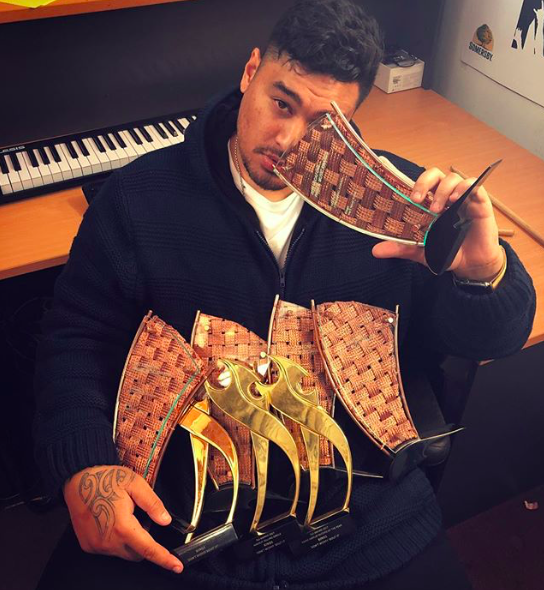 What was the experience like of creating and producing those projects in such a short amount of time?
I don't think I've slept since January, it's been insane and fun - a lot of pouring my heart out and a lot of laughing, it's just a long journey. Every song that I've written has come from a real place which I think is why quite a lot of them have connected with people. I loved that I did it.

Where's your favourite place to write and record?
My studio, I've got a studio at my family's marae - every album was done there. I wrote the songs all over the place but when I got into the music side, all of it was done there.

You are performing at a bunch of hotspots over the summer, what can we expect from your live set?
It's a mash-up of everything I've done - I've got visuals this time around, I've had a year of experience on stage so I know how to bring the energy more. It's the show that I originally did, but times 20, a way better show.

The 6 Figures music video features some well-known kiwis and your fans, what was the idea behind creating this and how did the dance come about?
The In My Feelings Keke Challenge by Drake, I saw that and thought it was cool, that was the inspiration/idea of it. The Money Dance has always been a thing - like flicking your hands but
no-one coined it, so I did a song to that action. I kind of reverse engineered it. With the video concept, I reached out to everybody I didn't get replies for weeks but in the last two weeks before the video started getting edited I got 300 videos, it came together really nice in the end - huge shout out to everyone that's apart of it.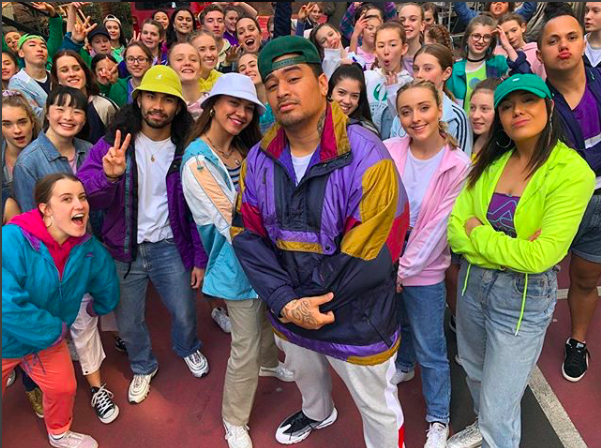 You are involved in the new Air New Zealand safety video, how did you get involved in that?
It's one of those things that have become a thing and we did it! If you look at the production of it… the best way to put it is there is about 300 people on set at one point, it's way bigger than people think. It was so cool to travel New Zealand, I got to be in a place called Naseby - it's an hour out of Dunedin, it was dope.

You've had a pretty hectic past couple of years. What has been a highlight for you?
The biggest highlight would be my growth, not in just of terms of music but as a person I had to grow heaps. Learning to stand on a stage and command presence which to me was a weird concept, I felt like I was always shy. Also the big one would be the fans, to be able to connect with people and for them to say that 'the song got me through the hardest time of my life' that's dope.
You're pretty active on social media. What do you like most about it?
The fact that I can share a thought instantly, if you do follow me you'll say random stuff. I get live time responses from people and it's that instant, I have a thought I could say. Instagram it's easy to pick up and jam and post what I want.
What do you look back on as your favourite performance?
The first year I won a NZ Music Award and I was wearing the suit, that was crazy because I was like 'mum I'm on TV!' There was a couple where I felt like crying, like the first Homegrown I played and it was the amount of people in-front of me. Also the T20 Cricket, that was 40,000 people - they were around me not in front of me, I think I vomited before I went on stage, it was for real.

What's up next for you? Where would you like to see yourself in a year?
I've said this every year that I'll have a break and then I don't. I really want to go to Japan, I love Japanese culture and take a couple of weeks off and just chill. I say I'm not going to write for myself but I might find an artist to write for and take my record label to the next level. I have my own record label and my own merchandise so take another business avenue on, try to expand.

Imagery: @kingsmusicnz