Practice Makes Perfect: Prego's Evolving Menu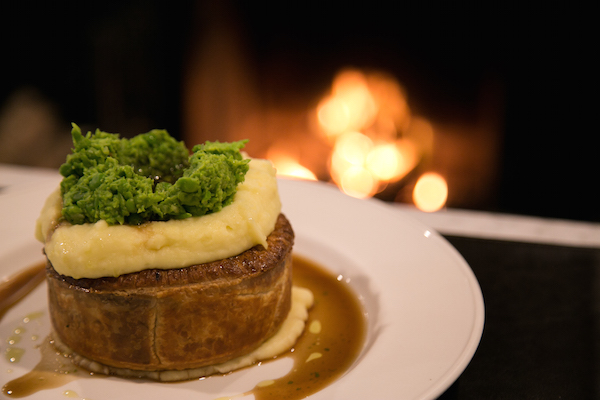 At
Prego
, the food is hearty, the service is inviting and the experience is consistently reliable, which is why regulars religiously return for lunch and dinner all year round. Prego is packed every night of the week and has been that way for nearly 30 years.
Remix
publisher Tim Phin had a catch up with general manager Brandon Lela'ulu to talk about the new menu philosophy, a fine balance of new offerings and old favourites.
What makes Prego tick so well?
I think our food is honest and made with love. We are inspired by the classics and want to make food that people can't live without. We have some customers who've been dining at Prego since day one, and others are here for the first time. A lot of care goes into making sure that all of our guests are given a meaningful experience. People mention the word 'consistency, which is a good thing, but we want to exceed their expectations as well.
What do you think makes Ponsonby so special?
Ponsonby has everything - community, food, fashion, bars and real estate. There's a lot of history here too. The old Victorian buildings add plenty of character to the neighbourhood. Ponsonby is open-minded and constantly changing. It's the sort of place where anything can happen and probably will at some stage.
There's a culture of eating in Ponsonby...
Absolutely, there's a legacy of iconic New Zealand restaurants in Ponsonby. You've got every flavour in Ponsonby and the locals really know their food. Ponsonby provides for all occasions and caters for every age group. We see this every day at Prego. At different stages during the day, we might see three generations of the same family in the restaurant.
What's changed recently with the menu?
There's more flexibility and variety across the whole menu, with regular changes every four weeks. There are more seasonal options but still plenty of old favourites. For those who can't live without their calamari or Prego Pie fix, we've added a section of 'Prego Classics'. Our 'Primi' section has smaller meals, which can be shared, combined or enjoyed as entrees. We've kept everything in the 'Primi' section under $20. We now offer both entree and main size options for most pasta and risotto dishes, and also gluten free options for pasta and pizza. Chefs Lennox Bull and Sid Chopra continue to produce daily specials, which may be added to future menus. Click
here
to check out Prego's current menu or click
here
to keep up with them on Facebook.