Peek Inside the Remix Magazine VIP Lounge at Fields:Festival
One of the season's hottest music affairs went down in style inside the cosy setting of the Remix VIP Lounge. VIP Fields Festival go-ers and friends of the brand were treated to a premium-hosted area at the gig that became the ultimate relaxation station between favourite DJ sets. VIPs enjoyed festival hair styling by Joico, beautiful food platters from Grazy and delectable drinks including MDC Champagne, Odd Company, Heineken, Young & Co and deliciously crafted cocktails from Schweppes and Malfy.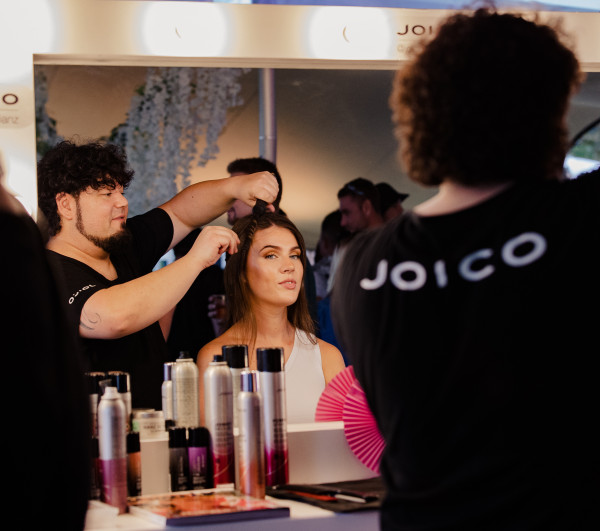 Whenever we think of our festival 'fits we always take the hair into careful consideration. Joico's styling station sat pretty in the Remix VIP tent at Fields:Festival, allowing party-goers to undergo a festival makeover by the hair professionals, providing pops of glitter and the famous big and bouncy curls.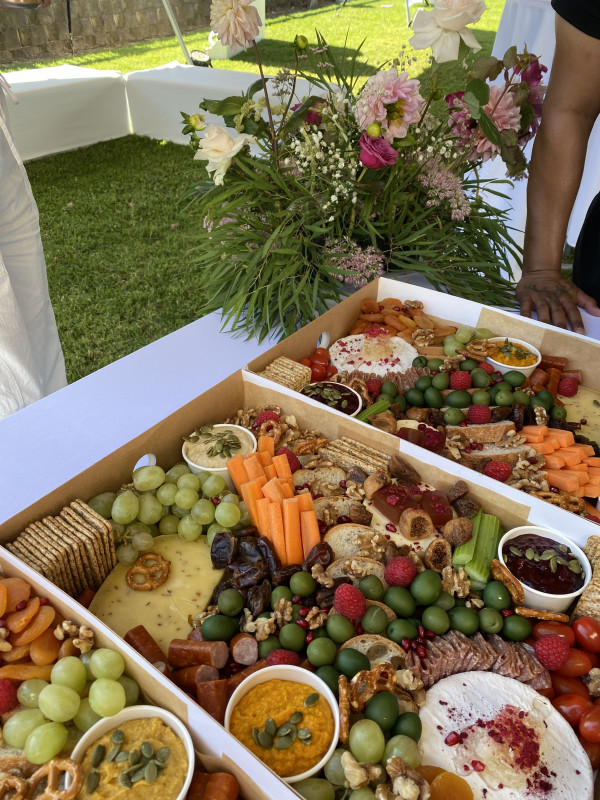 Festivals are super demanding on the body, so fuel is essential. Snacking throughout the day is a surefire way to keep yourself on top form, and when Grazy supplies the platters, you know you're in for a treat. A beautiful and thoughtfully curated spread of olives and cheese, cured meats and fruits dressed the VIP dining tables and provided the perfect VIP experience.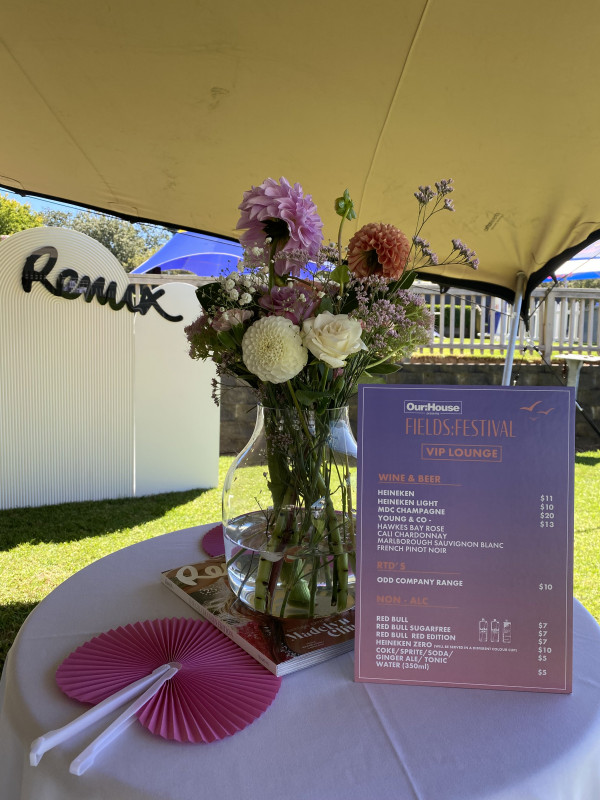 Delicate details of hand-picked and crafted flower arrangements dressed the Remix tent, and the artistic minds of Fortune Flowers are the ones to thank. Elements of New Zealand's flora and fauna elevated the feeling of summertime, letting VIPs party the day away in style and elegance.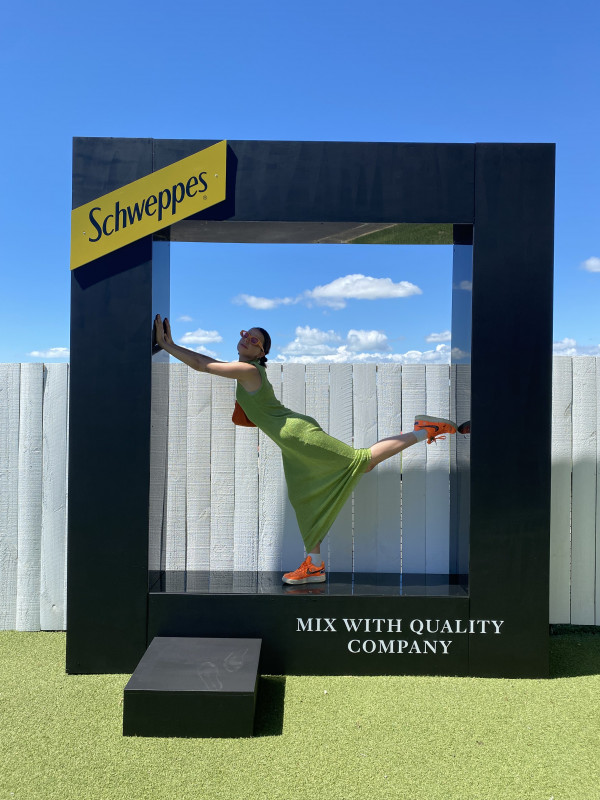 A festival in the summer sun calls for one thing - the classic gin and tonic. Our go-to guys Schweppes and Malfy teamed up and did it once again, providing refreshing and tasty tipples to festival-goers in the Remix VIP tent.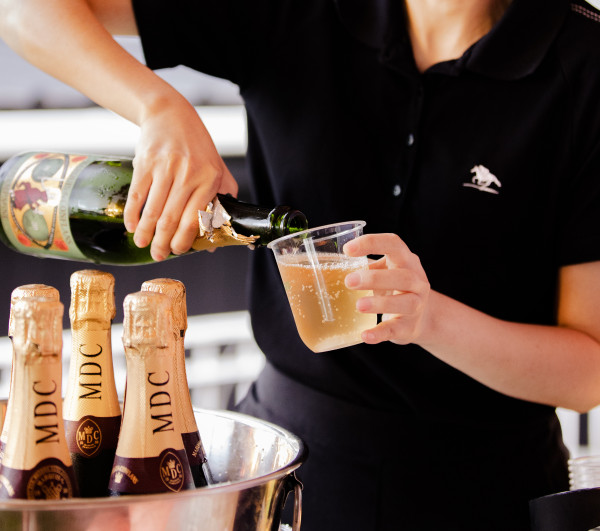 Nobody does VIP without free-flowing champagne, and thanks to Marquis de Conflan champagne (or MDC for short) this was one of the finer details of our VIP tent. There's no party until the cork is popped!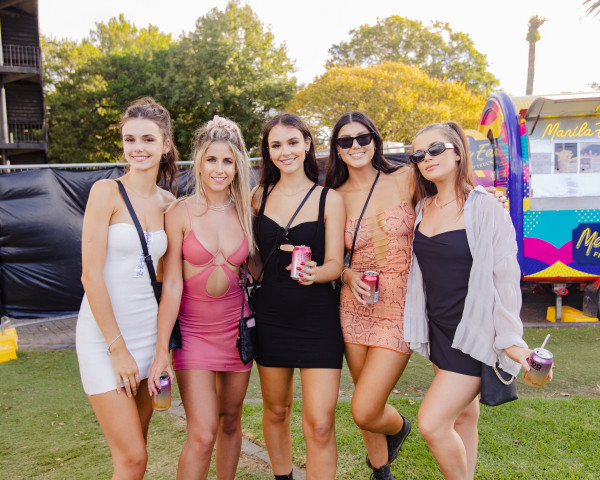 Odd Company was on hand to provide the best drinks for a summer's day. With flavours from peach and passionfruit to gin, cucumber and lime, there was a flavour for everyone to enjoy whilst they danced the day away.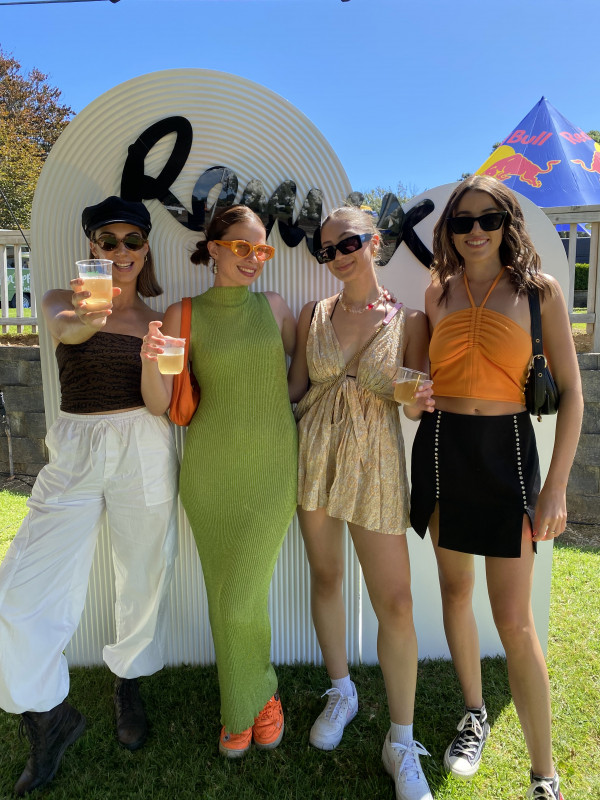 The classics stay tried and true for a reason, and Heineken is of course no exception. The internationally-renowned lager was there to make the party that much better, making sure everyone had the archetypal green can in hand and providing refreshment with every sip.