our top 5 list of everything un-music related… at the biggest music festival
Words by Steven Fernandez.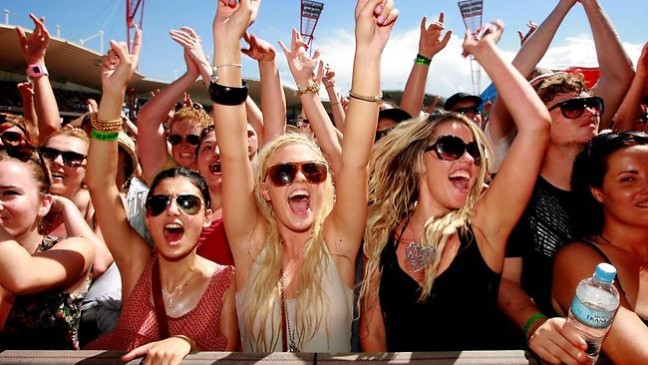 With the welcome return of the
Big Day Out
just over a month away, everyone is getting pumped and sharing their thoughts online about who they want to see, who they love and what to expect from international artists on the massive line up. Although we're equally as excited (how could you not be with a line up that lets you see
Arcade Fire
,
Snoop Dogg
and
Major Lazor
all in one day?), we thought we'd spread our excitement by compiling a list of all the amazing things to expect at
Big Day Out 2014
… aside from the music. Here is our top five best un-music related things to expect at the biggest music festival this summer…
1. SOME COOL STUFF FROM LIFT+
LIFT+
have an exciting summer of activity planned, and you'll probably bump into them at some of the hottest spots this summer. Keep an eye out for LIFT+ at the below locations and dates, and don't forget to visit them while at Big Day Out – they've told us what they have planned and although it's top secret at this stage, we promise it's epic! Click
here
for more information. Saturday 28 December 2013 Gisborne Sunday 29 December 2013 Gisborne Tuesday 31 December 2013 Mt Maunganui (Mt Drury Reserve) Wednesday 1 January 2014 Mt Maunganui (Mt Drury Reserve)
2. NEW VENUE MEANS THE PARTY GOES ON…
Although Mount Smart Stadium will always be home to the Big Day Out in our memories, Western Springs makes much more sense as a place to hold it. When the final act wraps and you're keen to continue the party, Auckland nightlife is only a stone throw away! Party on!
3. THE BIG DAY OUT ART TRAIL
The day might be all about music to your ears, but Big Day Out is also bringing art to your eyes. Having teamed up with the people behind Auckland's beloved Art In the Dark, Big Day Out 2014 presents Art Trail, a series of eye-popping installation artworks, light works and special effects for attendees of the festival to enjoy between their favorites musicians.
4. CHOW TOWN OF DELICIOUS FOOD
Gone are the days of cold hotdogs and soggy fries. Rock star chefs from some of Auckland's most popular restaurants – including The Blue Breeze Inn, Orleans, Baduzzi and Mexico – will provide a culinary voyage of exploration at a spot on site called Chow Town.
5. BIG DAY OUT ALL 2.0
Two years ago when the Big Day Out was last here social media wasn't as big as it is now. We're excited to experience the festival with the latest updates, information and tips from the various social media channels the Big Day Out crew will be updating. If you don't like them on
Facebook
yet… then jump over there now!