Make My Movie Winner Announced!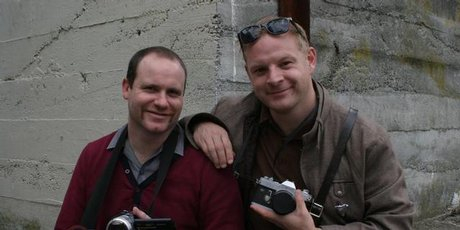 The winner of the Make My Movie competition has been revealed with the romantic-comedy
How to Meet Girls From a Distance
taking out the prize. The film is a "peeping Tom rom-com" which follows a 30-something guy who stalks potential future partners, to get tips to become the man of their dreams. Written by Wellingtonians Dean Hewison and Richard Falkner, along with Sam Dickson, the rom-com will be filmed and turned into a movie, to premiere later this year.
Make My Movie
, is a new initiative created by Ant Timpson (V48HOURS, New Zealand Film Festival) who partnered with Hugh Sundae (nzherald.co.nz Entertainment Editor) to produce the webseries and house the entire operation on nzherald.co.nz. Panasonic Lumix teamed with the Make My Movie project and provided Hugh Sundae with their top of the line Lumix G Series camera, the GH2, plus threw in a few different lenses also for good measure to film the official webisodes that you can check out
here.
As well as taking cracking photos, these cameras also have Full HD movie recording capability. The biggest benefit of a Lumix G Series camera is that it is much smaller and lighter than either a broadcast camera or even a traditional DSLR camera, but just as powerful. Find out more about the GH2
here!