New Wave On Rialto Channel Just In Time For Cozy Winter Watching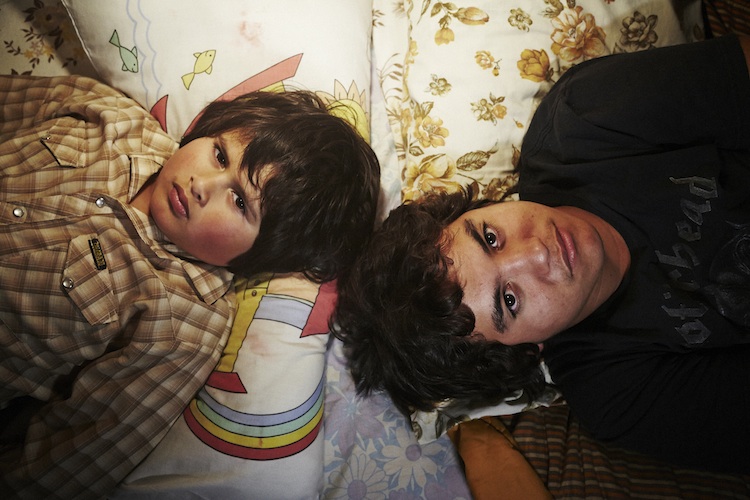 Words by Steven Fernandez. Our new issue might be packed full of the latest beauty buzz, but there's no shortage of culture inspiration in there either. One of our favourite stories is an article about New Wave, a new Sunday night television slot coming to Rialto Channel, which celebrates the work of first time feature film directors from New Zealand and around the globe. Check out the full story on page 282 of our brand new issue! Starting on Sunday 6
th
April at 8:30pm, Rialto New Wave will first look at the award winning film
Shopping
from Wellington filmmakers Mark Albiston and Louis Sutherland.
Shopping
debuted at the Sundance Film Festival in 2013. It tells the story of Willie (Kevin Paulo), a half Samoan teenager who must protect his younger brother Solomon (Julian Dennison) from their volatile father Terry (Alistair Browning). When life at home becomes unbearable Willie must choose between leaving home and joining a new family, a bunch of petty criminals, or standing up to his father. Then throughout April you'll also be able to catch Girls creator Lena Dunham's debut feature
Tiny Furniture
, an eccentric New York family drama starring her real-life mother and sister, and the feature length documentary
SOMM
, from American director Jason Wise, that follows four wine experts as they prepare to sit the Master Sommelier test. Rialto New Wave will also head to France for directing duo David and Stephane Foenkinos' sweet and quirky romance Delicacy, starring Audrey Tautou. Sound like a bit of you? Same! And just in time for the winter months when you're ready to cozy up in front of the tele, Rialto Channel have got a seriously sweet deal for you. Subscribe during the month of April and you'll get the first two months half price. Call
0800 759 759
to subscribe and catch Rialto New Wave when it starts this weekend.