Netsky is back for another Kiwi New Year's
A fan favourite on Kiwi shores, Netsky has played Rhythm & Vines three times now, this year marking his fourth return to the festival. Remix writer Isabelle Truman caught up with Netsky, real name Boris Daenen, to hear about his new music and how he's going to smash it in Gisborne again this year...
YOU LAST CAME TO NEW ZEALAND AT THE END OF 2014 FOR RHYTHM & VINES. WHAT CAN YOU REMEMBER OF THAT SHOW?
I've played Rhythm & Vines a couple of times now, I think this year will be the 5th or 6th, and every time it blows me away. Not only the festival, just being in New Zealand as well, it's always been one of my favourite places to play. Last time was amazing, we played with the band on the main stage and the crowd's reaction and reception to songs were incredible.
WHAT DO YOU THINK IT IS THAT MAKES YOU GO BACK YEAR AFTER YEAR?
It's the crowd, the atmosphere, the location and the organisation too. Hamish and the whole team are a dream to work with; they're really, really nice people. I've known them for a little while now and it's really nice to see them become successful. The festival business is tough all over the world so I'm really pleased Rhythm is successful.
TELL US A BIT ABOUT YOUR NEW ALBUM, 3?
It only got released just over a month and a half ago now and it's a little bit different than the last albums. It's more broad style wise and there are a lot more songs with collaborations on there. I really wanted to explore the music that got me into electronic music in the first place, rather than just drum and bass. I wanted to make some more funky beats and go a bit wider than my usual spectrum.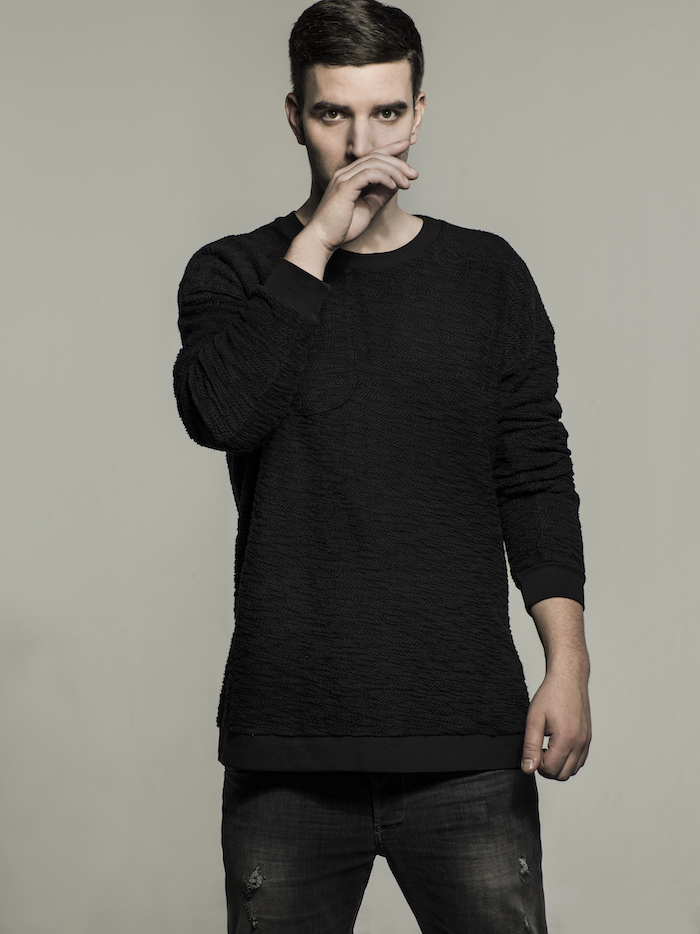 WHAT DO YOU GUYS GET UP TO ON YOUR DAYS OFF?
Apart from sleeping, which is a big part of my day, I'm a big foodie. I love eating. I like to explore new cuisines when I'm travelling. There's a really incredible restaurant here in Ibiza where I've been trying local dishes. I like to do that rather than super active sport stuff or running around.
IN THE FUTURE, WHO ELSE WOULD YOU LOVE TO COLLABORATE WITH?
One band that's always been on my bucket list is Fat Freddy's Drop. I absolutely love the lead singer Joe's voice and would love to work with them. I've met him a couple of times and they're keen as well but it never really works out. Hopefully in the near future we can get together.
WHAT MUSIC ARE YOU INTO RIGHT NOW? DO YOU HAVE A FAVOURITE SONG OR ALBUM THAT YOU CAN'T TURN OFF?
I've been obsessed with this song that I only heard a week ago by Jamie Lidell called 'You Naked'. It's off his debut album, but apart from that I've been loving the new DJ Snake album. I love Flume too; all quite modern music.
IN THREE WORDS, WHAT CAN PEOPLE EXPECT FROM YOUR SET AT R&V?
It's hard to come up with a good answer for that. Three words... Love, energy and summer-vibes.