LEON BRIDGES: Our Interview & His First New Zealand Show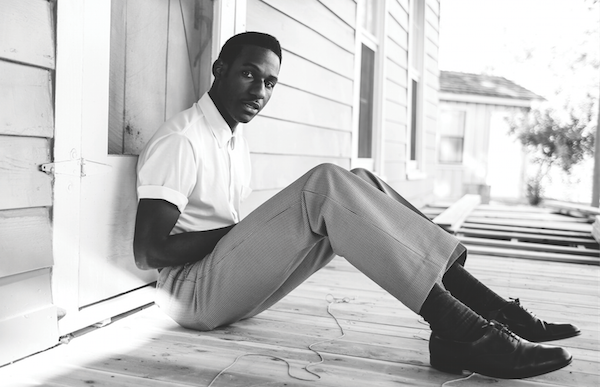 One of the biggest breakthrough musicians of 2015,
Leon Bridges
, has announced his first ever New Zealand show and here at
Remix
, we couldn't be happier. After an incredible year, in which he released his first album entitled 'Coming Home', toured the world after the success of said album, and received a GRAMMY nomination, Leon is bringing his full band and his unique sound of vintage soul-blues-gospel to Auckland's St James next month.
Remix
Editor Steven Fernandez spoke to the man himself earlier this year about his album, starting out washing dishes and what's next on the list…
Leon you recently played at Glastonbury, how did you find that?
I loved it. It was my first festival, very interesting. There was mud everywhere and it was raining but I thought the reaction from the crowd was amazing. Right out the gate to play a festival as massive as that one.
Do you have a dream person you would love to perform or collaborate with in the future? Who and why?
I think it would be great to work with Kendrick Lamar. I think it's very inspiring what he's doing. He's a great musician so I think it would be great to collab with him.
What music are you listening to at the moment, other emerging artists? What kind of music do you have playing on your Spotify?

Every now and then I go look into some new artists, recently I've downloaded Young Thug's new record, Barter 6.
Did you grow up around a lot of music?
Yeah I grew up listening to a lot of radio. My mum loved people like Luther Vandross and Anita Baker. I didn't listen to a lot of live music growing up though.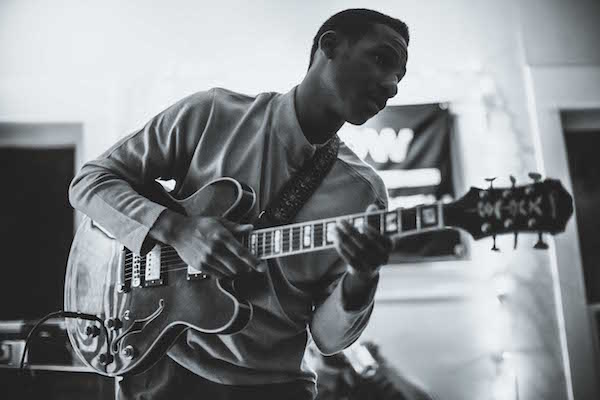 Did you always feel like you would become a musician? The story goes that you were washing dishes up until you were discovered and signed to your record label. Is that true? Can you tell us a bit about your discovery?
Yeah I never thought that I'd ever be at this level, I guess nobody ever does. I think some people want that life from day one, but I never really expected it. But I would say that me meeting Austin Jenkins at the bar that one night was the change of everything. Him coming up to me after one of my sets, telling me 'Hey, I really love your style, I'd loved to record some songs for you'. I would say that was the start of everything.
Can you tell me a bit about the music, a bit about the record? Where all of these songs recorded in a few sessions or have some of these been composed or written over the years?
Yeah I would say that there's one song on the record that I wrote during the session but the rest of the songs I had way before I met Austin Jenkins, way before Columbia Records got into the mix. It was cool to see all those songs that I wrote come to life with the full band in the studio.
Yeah that's pretty crazy, I can't imagine that happens that often that many people already have so many tracks ready to go before their sessions.
There was no hiring musicians, there was no hiring producers, or anything, it happened in Fort Worth with Austin and me and the rest of the guys just having a vision to make some soul music.
Do you have a favourite song on the album or perhaps a song that means most to you?

My favourite song on the album is definitely 'Brown Skin Girl', it's not one of the singles or anything. It's always been a favourite of mine.
Is that a favourite to perform as well?
I would say my favourite to perform is 'Twistin' & Groovin'', that gets pretty fun on stage.
When you're not on the road and you've actually got some time off, which I can't really imagine is very much at the moment, what's your ideal way to spend a day when you're not working?
When I'm at home I like to just hang out with friends or catch up with family. That's ideal for me. Sitting at home and watching cartoons if I can. I'd say that's the most ideal thing, spending time with friends and family.
WHEN:
Saturday 9
th
January 2016
WHERE
: Auckland St James Theatre
TICKETS:
here