In talks with the queen of pop: Rita Ora
After a short hiatus during 2020's pandemic, the queen of pop made an epic comeback with an epic EP called 'Bang'. A quick look at her IG account and you'll notice all her photos predating the release of the new music have disappeared, and that's exactly what she wanted. A clean slate. Remix editor Amber caught up with the star to dive deeper into this new musical era of Ora and what roles are coming up next for her on the big screen...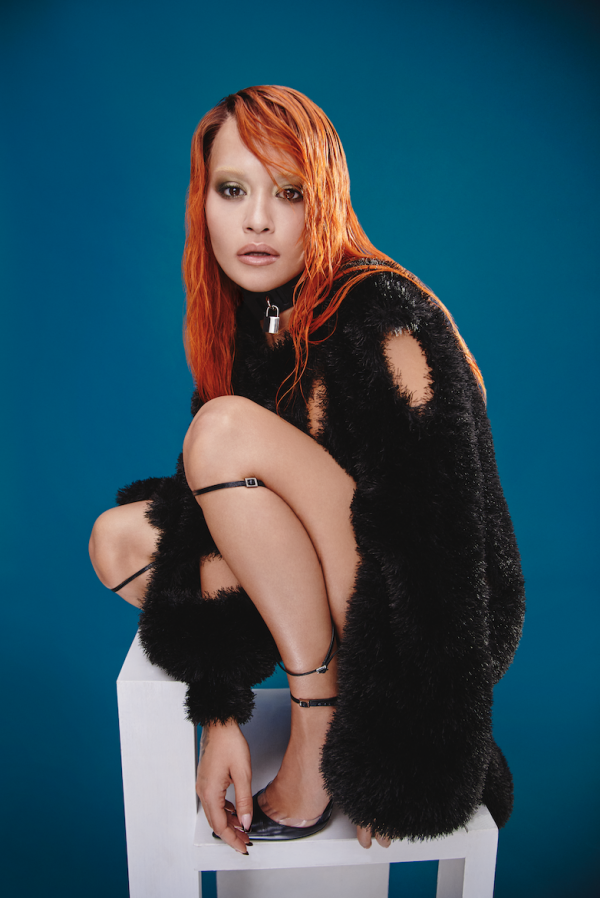 You deleted all your old content on Instagram… are you shedding your old self for the new musical era?
Yes, I want to start fresh with my new music. It's a new year, I think most of us would like to leave 2020 behind us. And so I felt like it was a really important thing that I wanted to do for myself, to really start fresh and bring new music into a clean, fresh slate!
Tell me a little bit about the EP 'Bang'?
I'd love to! An EP is a very unusual platform for me to put music out on. I've never really actually done an EP before. So that was something I wanted to do because I feel like as an artist, we should always be able to express ourselves however we can. Whether it's an EP or mixtape, the EP is in between an album and a mixtape. So it's not too many songs, and it's not too little. During this whole last year, I wanted to really tap back into my ability to collaborate with other artists and producers. To be honest, we never really saw each other. We genuinely just connected with music and broke all of our boundaries and made it into a global technological experience. Everybody else involved, David Guetta and Gunna, all of us are in different parts of the world. So to be able to deliver a piece of work together with a huge accomplishment I think that we're all really proud of it.
It's incredible that you've created this gem while in lockdown! Was it quite a motivating time for you?
Yeah, we've been able to release freedom artistically. This EP is an experiment, experimental music, a sort of evolution of all the artists that I admire. It was so exciting for me finding a fresh, young producer DJ that I can work with because that's what I love to do. I love to find new fresh artists that I can collaborate with and who inspire me.
Do you feel like you've ticked off a bit of a collaboration bucket list with the EP?
Definitely. In 2012, I started with a dance record Hot Right Now. And then, I've worked with Kygo, Avvici, Calvin Harris, and all these DJs are incredible in their own right so I've always had a love for dance music ever since I can remember. My music I think has that undertone, because naturally, I've grown up listening to Tina Turner, or Shepard Khan and Mariah Carey. Women that are so strong, but also have strong big voices. I've always felt like my love to dance and my singing approach is just such a great combination, you know. Just wanting to have that melody over a dance beat that you just feel like you can't stop singing too. So that really was what we wanted to do and it came together and made a lovely EP of four tracks that we feel are just a great example of our work.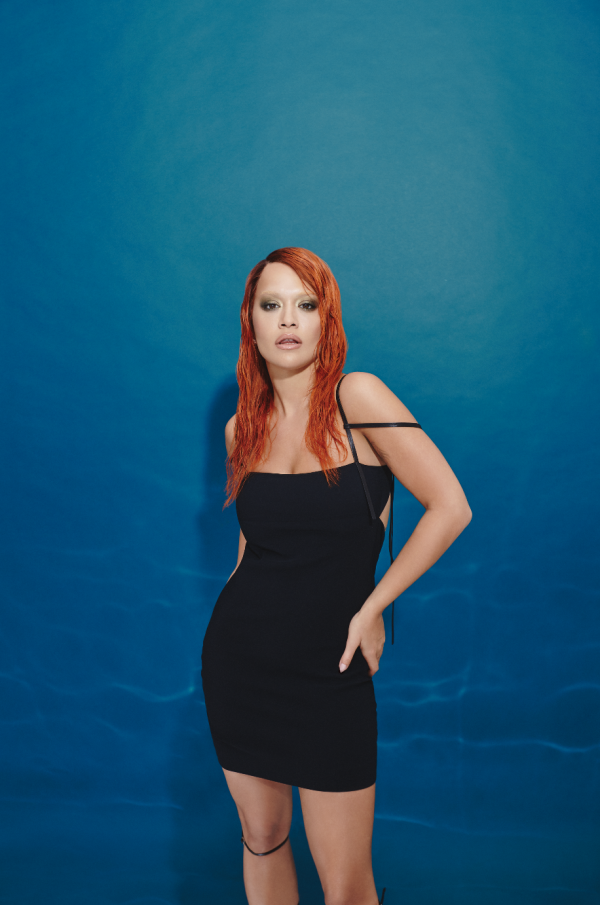 Amazing. If everything goes according to plan, globally are there plans to do a bit of a tour with everyone you collaborated with?
I hope so! Touring is the best thing in the world. Being able to go on stage, I'm grateful every day that I get to wake up and I have fans and I get to do the job that I love. I know how fortunate I am and I never take that for granted. I don't think it's a day goes by that I don't reminisce about being on stage and seeing the crowds and seeing people altogether. So 100% if a tour happens, I would ask everybody to jump on board, if they are available. Up until that is a possibility I'd love to do something virtual, a performance virtually where we can just really make the most of this world that we've created. Because like I said, you know, it's not just a Rita album, It's a real, genuine collaborative project.
Do you feel like when you finally do perform again, even if it is virtual, that you'll feel nervous seeing as it's been so long between gigs?
Yeah, I get nervous every time I perform, I always have a 10-15 minute nerve attack, and then I go out there, and it all goes away. So I think virtually, of course, it is going to be different, you know, because you don't have fans there to hype you up. So it's definitely going to be like a kind of music video. It's exciting because now we can really control the narrative and choose visuals that we love.
How do you mentally prepare before performing?
Usually, I have to be calm, in the dressing room everything needs to be calm, and I have to think about the show. I need to think about what I have to do and remember the dance routines. And then I get closer to the time and I jump up and down, put some music on really loud to hype myself up, and then when I have a minute with my own thoughts backstage and I actually say a little prayer, and then I go out.

What hopes and dreams do you have for the future?
Great question. You know, that's really lovely, because it makes you think about what you'd like to achieve and I'm always a big believer in manifesting. My plans have always been to put out music as much as possible and hopefully, people can use it as escapism and enjoy it. I'd love to do more movies. There are some movies that we're shooting this year, which I'm very excited about! And carry on just working, working really hard and trying to give my fans everything that they deserve.
Obviously, 2020, as you said, was just a nightmare. How did you get through it? What helped keep you sane?
I feel like everybody had moments of 'what is happening? Who am I? What am I?' I had a lot of time to myself. So I feel like I really needed a lot of meditation, working out, writing music, reading books. And just sort of enjoying my own company is definitely a big accomplishment.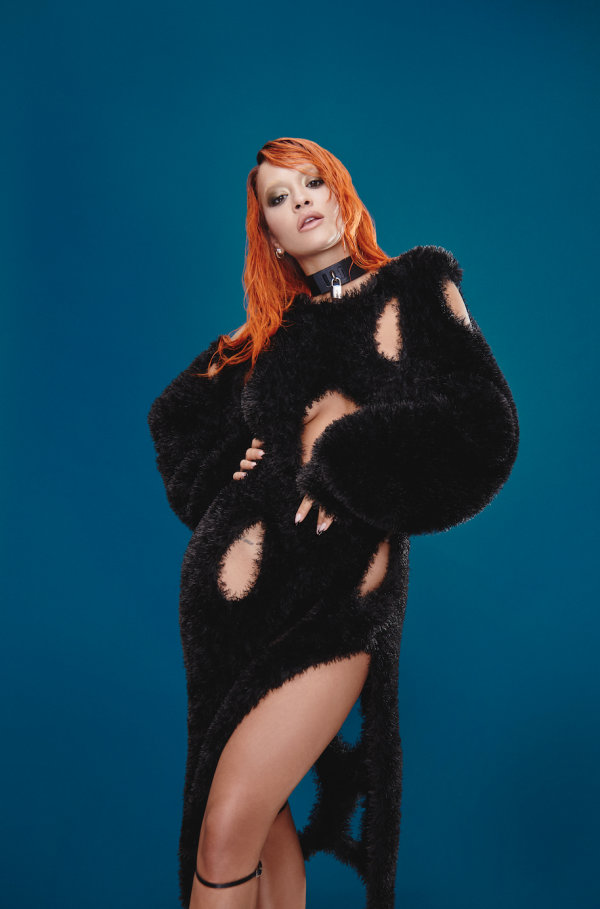 Yes, huge. I mean, the fact that you're so productive, and you've created this EP. It's incredible, considering most of us, you know, sat and watched Netflix.
I also did that [laughs]. I love TV shows.
We all went crazy online shopping too... Is there a best purchase or a worst purchase you made at home?
I can't tell you how many Amazon boxes arrived! Random things like for the kitchen, kitchen appliances etc. I don't even really know how to cook. And I bought all these things that I thought I needed to become a professional juicer and it's actually really hard! It's harder than making a smoothie for sure.
Can you tell us anything about the acting gigs that you've got coming up? Or is it very Hush Hush?
That's the one very hush-hush thing. But they're definitely amazing projects! For me, acting is another way to release creativity and I think that it's so different, you have to really adapt to the character and I love the challenge. I'm taking it seriously and I'd love to do more. Some of my biggest inspirations are women that have crossed over in so many territories, Cher, Jennifer Lopez and Lady Gaga. Like, it's such a strong movement, It shows confidence and bravery.
Obviously, people fangirl over you, but do you ever fangirl over anyone?
All the time. I find that being able to work with Keith Urban on The Voice is something I still can't believe. I grew up listening to a lot of Keith music. People who I've met and worked with within my career, I am just so grateful for. I'm a very transparent person and if I love someone, they'll definitely know that I have no ego or no shame. Like, I need you to know that you are amazing. I would encourage anyone to do the same if somebody who really touches you then they deserve to know.
Totally. It's actually really nice to know how incredibly down to earth you are.
Oh, thank you. I remember when I came to New Zealand, actually a few years ago, and I was staying in a hotel and all my fans from my show, ran after the car and followed me to the hotel. I just remember sitting there being like, wow, I can't believe I'm so far away from home and people know who I am, I can't believe it! It's just such a nice feeling. New Zealand is such a beautiful place and it's so far from where I grew up, so it's insane that I don't feel alone there.
What do you like to do to indulge?
I love food.


What's your favourite meal?
I could devour 12 Krispy Kreme Doughnuts in one sitting. I have a big appetite. I love food.