In talks with local artist Riiki Reid
In celebration of her recent single 'Meet U Again' we caught up with wildly talented local artist Riiki Reid to discuss her newest release, how it feels to be a female in the music industry and of course, her unique sound which is being recognised worldwide.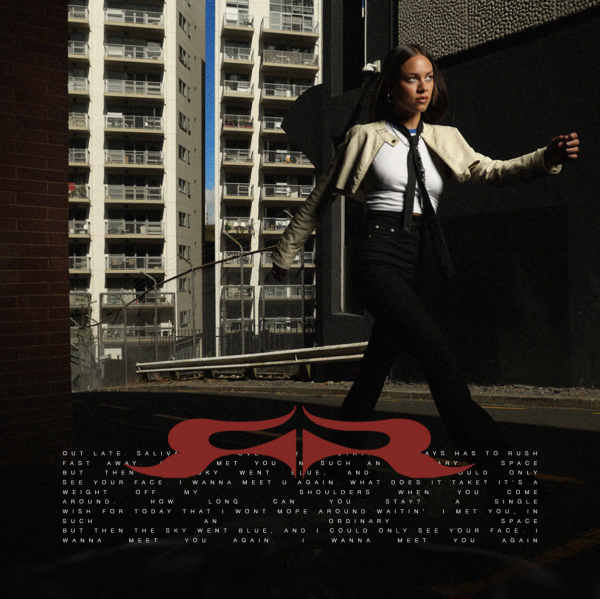 How are you? What's been happening?
I am so good thank you! It's been such a busy hectic wild time - I've been working on a lot of creative stuff for new music coming out which I am excited as heck about. Covid is peaking, so I'm currently in hermit mode so I can make it to AUS in the next 2 weeks.
You recently released your new single Meet U Again, how does it feel to have this out? Honestly, it feels so wild. I initially wrote and produced the song back in the 2020 covid lockdown, so realising it has and releasing this as my first track has been so exciting. I'm so happy to be sharing music again, it feels as though the ship should have sunken by now lol, but I'm stoked it hasn't.
What was the inspiration behind this track?
I wrote the song at a time when I was reflecting on a relationship I had with someone that had changed a lot and lost its gleam a bit. I couldn't stop thinking about the feeling of what it felt like to have met them the first time, the location of it, what we were both wearing, the butterflies etc. without sounding so cliche. So, the song is about longing for the initial spark again and remembering that time. It's really fun to think about the moments you first met someone you care about haha, it's so enlightening!
I got some real 'Girl in Red' vibes from the track, was she an inspiration for this single? If not, who was?
Oh looove! Yay that's awesome to hear hehe, I do love 'Girl in Red', for this song I actually drew a lot of inspo from some alternative influences of mine like the band DIIV, The cure, No Vacation etc. For this song, I remember listening and referencing a song called 'Call For Help' by Pearly Drops, who I'd never heard of before, but I just loved the vibe of it.
This was also self-produced right? How important is it to you to produce your own projects?
Yes, it was! I definitely love being involved with the production process in any situation. If I am working with another producer, I like to be hands-on too and add my own quirks or give suggestions, but I think it's different for every song. I just genuinely loveeee sitting at my laptop and recording/producing my own things, it's the only way I know how to articulate what I really want, easier than telling another producer, but sometimes I will produce a song and then give it to a co-producer who might just tighten it up a bit. But yes, in this case, it was way too fun to make this song by myself - it really just happened itself in one day of iso and that was that! I was so happy with it and surprised myself that I actually could produce an entire song myself and one that I loved.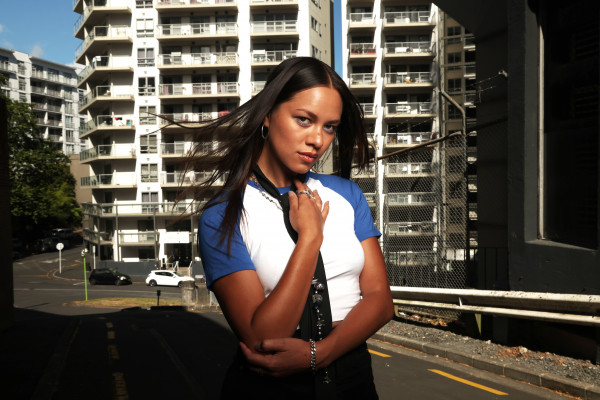 The video for this is also so epic, a kind of 90's inspired grunge vibe, how was it shooting this and what inspired the overall look?
Aw yay, thank you! I'm so glad you like it! It was so much fun omg, we had a killer girl gang work on this video with about 2 dudes involved (not that it matters), but I feel like it's so rare to have nearly a full female teamwork on a video. Robyn Jordaan directed the video and Franca Chase was the creative director for the project, I love both their styles and work, it was just such a combo being altogether. I am obsessed with the aesthetic around 'Run Lola Run' which is a 90's German cult film, so I guess that really influenced the vibe and 90's aesthetic of the video. I think a lot of grunge trends are starting to cycle back in today's trends which is cool, and I love 90's fashion too, you see a lot of it in Wellington too, there's quite a big alternative scene here which inspires me.
And you're also set to go on tour! How excited are you to travel again?
I am honestly so excited and slightly nervous heh, it feels like forever since I stepped foot out of NZ! It's weird to see how the rest of the world has been on TV and social media the past couple of years, but I'm just so glad and grateful that slowly artists/musicians are being able to get started on live performance again in other countries. Can't wait for warm weather, some guilty shopping and to finally meet lots of people over the ditch and play/make some music!
What are your top 5 things you always take when you travel?
Oooo. I think headphones are super important for the plane (the plane ones annoy me lol), eye mask, a good side bag!!!! That's essential - something you don't need to lug around, something that flings over your shoulder and fits your wallet, passport, lippy, sunnies and your phone. My laptop comes everywhere with me, and a journal or camera! Documenting your trip is the best thing in the world.
As a female artist, what spout of advice can you give to aspiring females in music?
Females are killing it at the moment in the music industry! It's just so important to be honest to who you are and what you believe in. Women are uniting so much at the moment because everyone is being so truthful with how they feel and what changes they want for the world to be a better place. Barriers have been broken and there is always more to break.
You have a pretty epic style (fashion), how would you describe it?
I'm flattered by that! I honestly have been asked so many times to describe my style and I honestly don't know because I don't feel like I have a set style, it's always changing! I like to think that it's a bit elegant yet edgy, yet chic, yet grunge, yet classy, yet fun hehe whatever that is in a ball! I love fashion and I love following local/upcoming designers and also a lot of overseas designers/brands.