In conversation with The Jellyologist on her collaboration with BOMBAY SAPPHIRE
The Jellyologist has teamed up with BOMBAY SAPPHIRE to create one of four bespoke creative masterclasses as part of The Creativity Lab. Here, we talk to founder Jess Mentis about her journey with jelly and how she developed the perfect gin masterclass.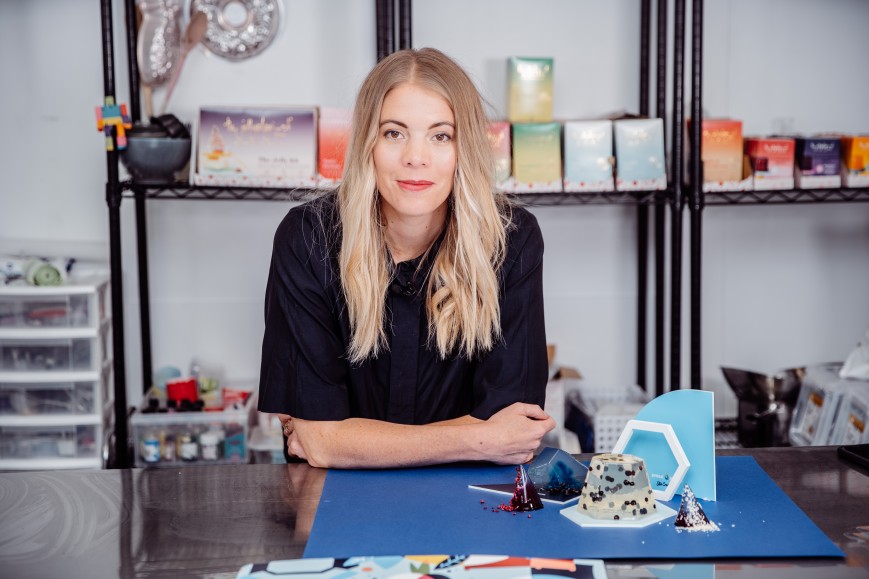 What inspired you to pursue the art of jelly?
I was paging through a Victorian book one day and saw these really ornate jelly moulds that were hand-carved out of wood. At the time, I was into 3D printing and trying to practise my 3D modelling skills. So, I started 3D printing jelly moulds and setting them with flavours I thought would be yum and weren't your average jelly flavours. Things like Espresso Martini, Champagne raspberry etc. I'd style them, photograph them and then post them on social.
Before jelly, what filled up your days?
I was teaching Spatial Design at AUT and I had some other creative projects on the go including freelancing as a Creative and Art Director at agencies across Auckland.
What has been your proudest moment since starting The Jellyologist?
Seeing our Jelly Kit on supermarket shelves was a pretty special moment. But more recently it's been really amazing to see how many people have enjoyed our products. I think our products truly bring joy and that's a pretty cool thing to be able to do.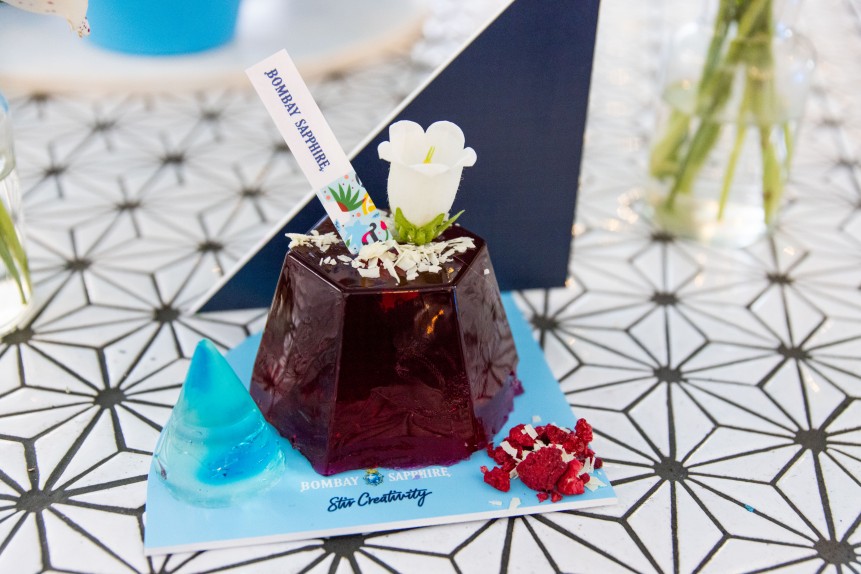 What can we expect from your collaboration with Bombay Sapphire?
I'll teach you all the tricks we use in the test kitchen so you can create your own epic jellies at home while sipping on a delicious Bombay Sapphire gin cocktail. You'll also get to keep all the moulds in the kit which you can use over and over again.
What part of The Creativity Lab are you most looking forward to?
Seeing what everyone comes up with! There are options for different colours, flavours and decorations so you can really show your creative side. It'll also be fun doing it virtually and seeing people from all over NZ come together to have a bit of fun and enjoying all things Bombay Sapphire gin.
Which jelly flavour combinations are your favourite and why?
Espresso Martini is a classic.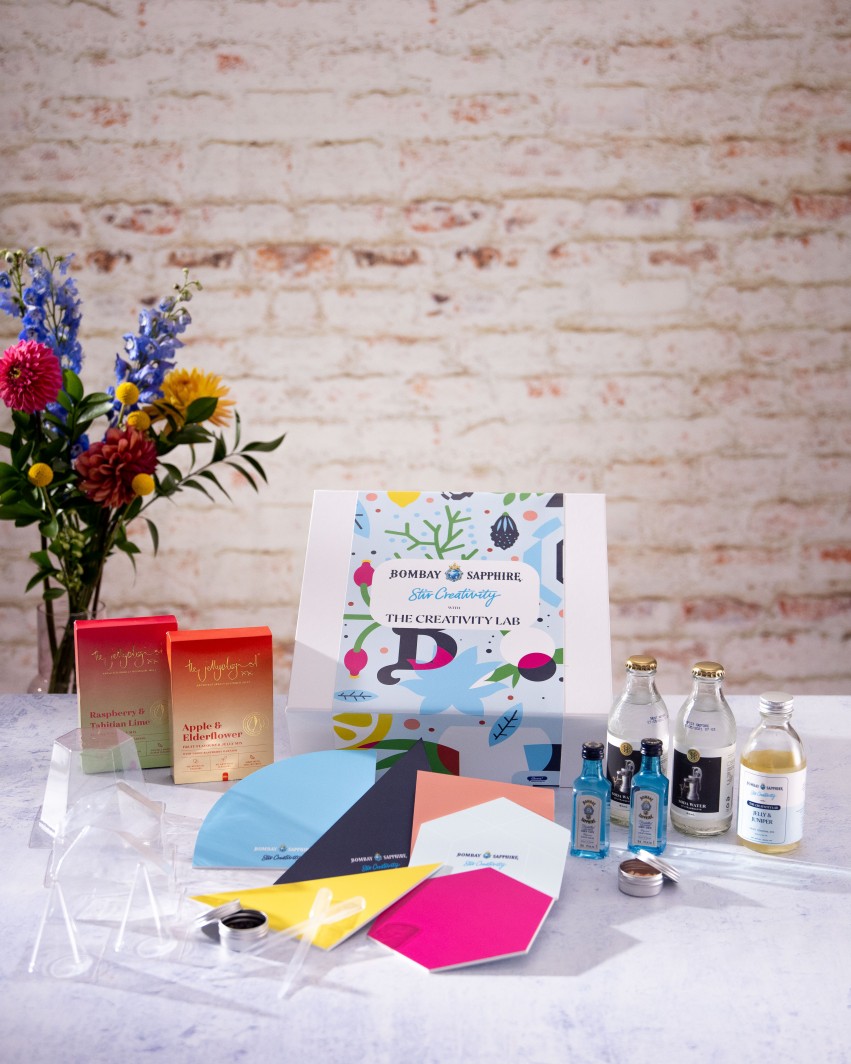 Last year, during the lockdown, it wasn't just industry creatives tapping into their creative side. What did you observe in your circle of Jellyologist fans/friends?
It was amazing to see how everyone embraced the kitchen… so much baking and experimenting. I've always loved how cooking and the kitchen brings people together and it was awesome to see how that was really the case during such a stressful and unknown time.
What creative process do you go through when coming up with new ideas (for jelly and/or business in general)?
Lots of experimentation. Have an idea, try it out - there's no point keeping it in your head. Every idea is a good idea for at least a day. We tried lots of jelly recipes that didn't quite work but we kept going and trying new things. Initially, I didn't think of The Jellyologist as a business at all, it was just a creative experiment that took off.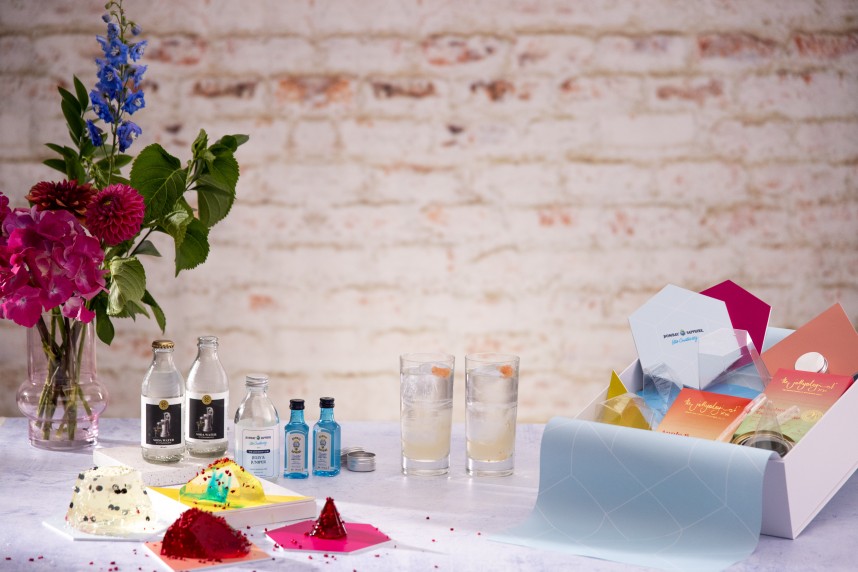 Now jelly is your job, do you find it harder to unleash your creativity than when it was just a hobby?
Kind of. There are tighter restrictions, stricter deadlines and a loyal customer base who you'll want to keep happy. But these are just different constraints that you have to keep in mind… and often they force you to be creative in different ways.
What's next for the Jellyologist?
We've got two really cool products launching late February which I'm SO excited to see out in the world as we've been perfecting them for nearly two years. I'd also love to expand into Australia, but who knows!
What advice would you give to young people wanting to pursue unique and creative professions?
Just start.
Join Jess in The Creativity Lab, an upcoming virtual experience combining cocktails and the art of jelly-making:
Thursday 10th February 6:30pm-7:30pm
Thursday 17th February 6:30-7:30pm
Purchase tickets thecreativitylab.co.nz now.