In conversation with music mavens CHVRCHES
Coming up to their 10 year anniversary, Chvrches have been continuously contributing to the music industry as pioneering change-makers. Ahead of their newest album release Screen Violence which comes out this Friday, Remix talked to lead singer Lauren about all things music, writing an album in lockdown, social media trolls and the struggles of being a female artist.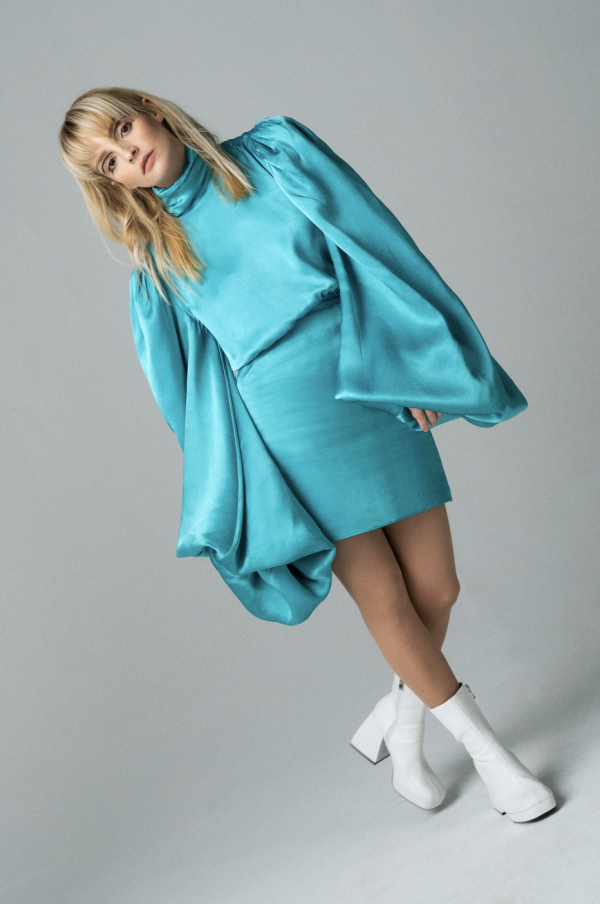 Thank you so much for talking with me! Where in the world are you at the moment?
No thank you! I am currently in Los Angeles myself. The band came out here just before everything went to shi*t and then we kind of got trapped. A good place to be trapped but trapped nonetheless.
Let's dive into the important stuff, tell us a bit about yourself?
My name is Lauren and I play in a band called Chvrches. I am shocked that we've almost reached our 10th anniversary as a band, which seems mad to me! I don't know, as a teenager, I thought that most of my favourite bands broke up before they reached 10 years, So I feel like we're doing something right. I love cats, I'm down with dogs but I feel like me and cats are more on the same wavelength. We both fear people and the outside, so we've got that in common.
We're all super excited for the new album Screen Violence, coming out on August 27th, can you tell me a bit about what inspired it?
Yeah, Screen Violence was actually a band name that we didn't use. So, in like 2019, we were sort of coming towards the end of touring and I found this list of potential names for what ended up being Chvrches, and Screen Violence was one of them. I took it to the guys and was like, wouldn't this be a cool concept to write off of? Knowing that it had this big aesthetic meaning from those kinds of horror movies, but also that for me personally, I felt I could write a lot off the concept of Screen Violence. We didn't really realize how much we were foreshadowing accidentally, the fact that we would all be communicating through screens for 18 months, and we made most of the records remotely through Zoom, audio movers, audio sharing and technology. I feel like good things came out of the process too, we were a lot more connected than we'd been in a long time, which doesn't make sense because we were in different places. It was nice to remember why we actually started a band, which is making music and being an old, scrappy little gang.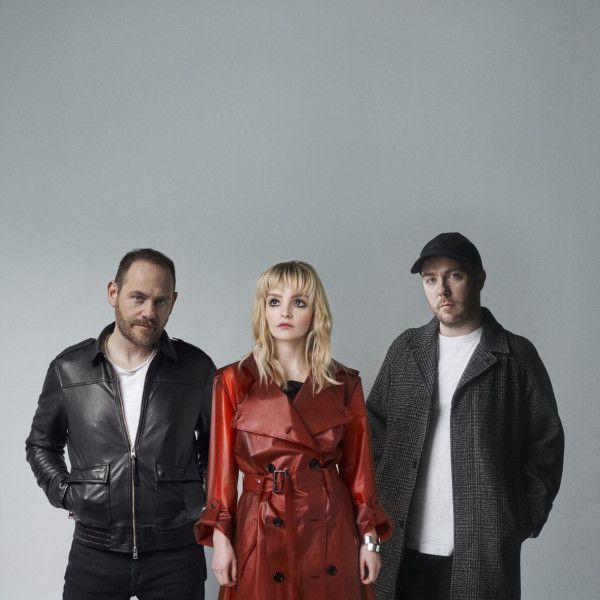 Lockdown was such a crazy time for everyone, I know I thought I'd be super productive but it was quite the opposite.
Yeah, same, and I'm a little embarrassed. I thought I'd get so much writing done and it would all be amazing. I thought I'd just turn up and I'll have 10 songs to show everybody but it didn't happen because emotionally It doesn't work like that. But everyone's going through, to varying degrees, a really f*cked up time for sure. Especially in terms of their mental well being, so having that connection with the guys was actually really helpful. And I think it's lucky we were trying to make a relatively dark record anyway. Chvrches has always had that balance of like, poppy, shiny elements and this is kind of an undercurrent of melancholy and I'm glad that we were making that record, rather than a sugary sunshine record because that would have been very difficult.
Does the inspiration also stem from screen violence in a literal sense? internet trolls, people being horrible on social media and things like that?
I think that's part of what led to the state of darkness that we were in when we started to make the record. I feel like it's interesting because so much of the conversation around our band has always been about the internet, about gender, about feminism, but we don't write about that stuff. I'm not going to waste my time writing about trolls, but I guess it's interesting because my experience as a woman is informed by the job that I do. My career and my writing, as an artist, is informed by my experiences and It was inevitable that It was going to get into my writing in some way. I never want to seem like a poor, fragile, white woman crying and playing the victim, but it has profoundly f*cked with my mental health. It's easier for people to say, "Oh, the internet's not real" when they're not waking up to an inbox full of death threats every day. So you can see academically that is not real, but it doesn't f*cking feel like that, your mental health does not take exceptions for that. So I think it was helpful to kind of unpack the damage that did. I feel like as much as the record deals with a lot of darker topics, there's also a lot of strokes trying to find hope and personal perseverance, you know. I feel like we ask a lot of questions, but it's about how you keep moving forward, and hopefully, people can find something in that, even if they haven't had to deal with all those f*ckers.
Do you ever reply to those comments publicly? What's your best reply to horrible social messages?
I used to engage with a lot more than I do now. Most of the stuff that people see in the public comments is just your standard run of the mill sexist shit. It comes in peaks and troughs, depending on what's happening around the band, and who we've pissed off, at what time, but you know, most of the most violent stuff is in the direct messages
I think I just had to recalibrate how I use the internet because Chvrches came about at such a specific time in terms of the internet, 2012 was the year of SoundCloud and blogs. I remember being on one of our first Chvrches tours and we were being told by somebody, "oh, you should get Instagram for the band" and we had no idea what it was. Spotify didn't even exist when the band formed. So we were all growing into that technology and figuring out how to use it. People are so f*cking negative on the internet. I would rather post about a bunch of bands I like and share that with the fans then go and complain about something I hate and It's easy to get sucked into that. Anytime you say anything about anything, especially if you're a woman, it's deemed as clapping back calls and I'm like, no... I'm just responding. It doesn't mean this big combat training, but it always does. I've learned the hard way that it's just not worth giving those comments my time, if i have something to respond with I just tell my cat.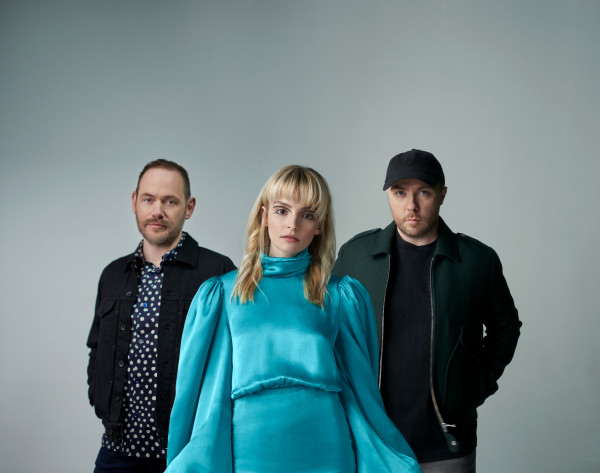 How does it feel to have a platform as big as you do, that can influence for the better? Whether that be young women, young women in music or people just trying to find their footing.
I mean, that's very kind of you to say, I kind of feel like I'm just putting more paving stones in a path that was started by people before me who I'm inspired by. I think it's good that the conversation has shifted to be more diverse and inclusive, but I'm not not cynical, it could just be a bit of a media trend. I'll wait and see. We'll wait and see how many of those festival lineups have either women or anybody of colour on them.
What advice would you give to young people wanting to pursue their music dreams?
Oh, man...Just work on your craft as much as you can, all the time. You should try and know as much about yourself and what you want to do and learn as much as you can. I feel like the most I've ever learned about lyrics or singing is not from looking it up on the internet It's from listening to it and figuring out what you love about it. Your songwriting is the only thing that other people can't take away from you, especially as a female or any kind of minority in music. People are always going to try and undercut what you're doing, you can't control what they say but you can control how good you are at what you do, you've just got to put in the 10,000 hours.
What has been your career highlight so far? One thing that you've done with your music that has been a real pinch me moment?
We are so lucky we got to travel as much as we did. I went to places I've never in my wildest dreams thought would be possible to visit let alone play music for people in. That's very bizarre. Working with Robert Smith, I think was not even a bucket list thing because I didn't even know I could put that on a bucket list. We were all such huge Cure fans and he's really informed a lot of how we all approach music. So the fact that he even returned our email was very exciting. So yeah, if it all goes away tomorrow, I'll be like, okay we're fine.
Do you have a particular track on the new album that strikes a particular chord with you, maybe a favourite if you can choose?Um, I think my favourite is probably the opening track, which is called Asking For A Friend because I think that the lyrics to that were written during peak self-isolation. I haven't been able to get back to Scotland since Christmas 2019, so there's a lot of isolation within myself. I think I was in an especially melancholy mindset when I wrote that, but I ultimately feel like that song is quite cathartic and celebratory in a way. It's like, think of all the things that you regret, and that you wish you'd done differently, but what were the things that actually mattered? What are the things that you care about?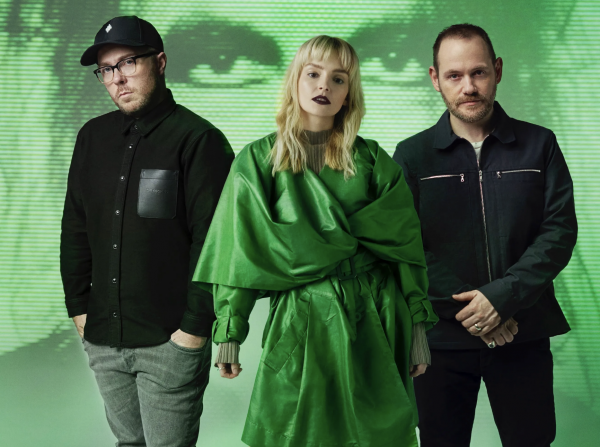 You obviously worked on this album, remotely with the rest of the band working through Zoom. How long did it actually take you to put together this whole album?
Well, I guess we had a couple of weeks where we all got to be in the same place as a band, that was in February 2020. So those were the initial demoing sessions. And then Ian had to go back to Scotland when everything started to fall apart so I guess we worked on and off from February until November. In Chvrches terms It wasn't the fastest to create but it also wasn't the slowest, it was somewhere in the middle. I was kind of shocked that we got it done because we'd never worked over a computer before. But I think everyone was just so on the same page of what we were trying to make that it ended up being a lot simpler than some of the previous albums.
You have a tour set for the end of this year *Fingers crossed* How excited are you to play live again?
I mean, this is the longest I've ever gone in my adult life without playing a show. I've been playing gigs since I was like 16, or whatever. So, yeah we're really hopeful that we can do this tour, but It's hard to know, It's hard to know what's gonna happen. I feel like, for us, this was a really cathartic record so I hope that people respond to it well in a live setting. We're working on the visuals, we're working on all this stuff to make sure it's as good as it can be.
Do you get nervous when you perform live? Or is it just second nature now?
I think I get less nervous now than I used to, but certainly for certain shows, and I'll be nervous as f*ck when we come back, because I haven't done it in a while. I used to get really caught up in it, because there is always so many eyes on me, watching and waiting for me to f*ck up. But then after a while, I thought about it more and people haven't really come to the show to see me, they've come to the show, because the songs mean something to them. We are providing a backdrop for them to project their own feelings onto and my job is to facilitate that and make it the best possible experience for them.
Aside from the States and the UK, where are you most excited to perform once things get back to normal?
Ugh man! We haven't been to Australia in so long, we haven't been to New Zealand in so long or Asia. If we ever get to go back to these places, then we'll make an extra special effort to explore and see them.


Is there anything else you want to say about your new album?
We definitely kept the synths, but we got the guitars of lockup, which has been a while because we were all in alternative bands before this. We got bored of guitars and we wanted to do something different, but after four albums we thought let's bring them back and put them on our Chvrches record.
Screen Violence is out this Friday on all streaming platforms.