A conversation on art with Ashleigh Holmes
Layered neutrals, dreamy colours and abstract landscapes are what can be expected when gazing upon the tranquil artworks of young, self-taught Australian artist Ash Holmes. Bringing to life pieces filled with whimsical wonder and earthy undertones based on colour psychology, the fourth generation artist caught up with Remix to discuss her influences, intuition and the musical genius of Talking Heads.
You have a very unique style when it comes to the art that you create. What fuels your artistic passion the most?
My passion is to create something that has that sensory effect on us. When I'm painting, I'm looking for that lightbulb moment that the piece gives back to me, that makes it feel like it can shift my mood. A lot of my colours and compositions are based on things that we see in nature and that feeling of groundedness that we get when we are immersed in the natural world. That's my main motive, to create an experience for the viewer, something positive. I'm just trying to honour nature's feeling in my pieces and use that as the base of where I start a painting.
Creating layered, multi-medium pieces must be quite time consuming and complex. What is your creative process when bringing your art works to life?
My artworks start in my head. I'll sketch them and write down what colors I'm picturing and I'll draw the composition quite loosely. Once I've actually started painting, I do try to let go of those expectations because there needs to be a little bit of mystery into how the piece is going to go. A lot of it is intuitively checking in on the piece, taking steps back and looking into it. Seeing what it needs and leaving it for a few weeks if I need to have a bit of space from it. It's intuitive but there's also thought and planning that goes into it.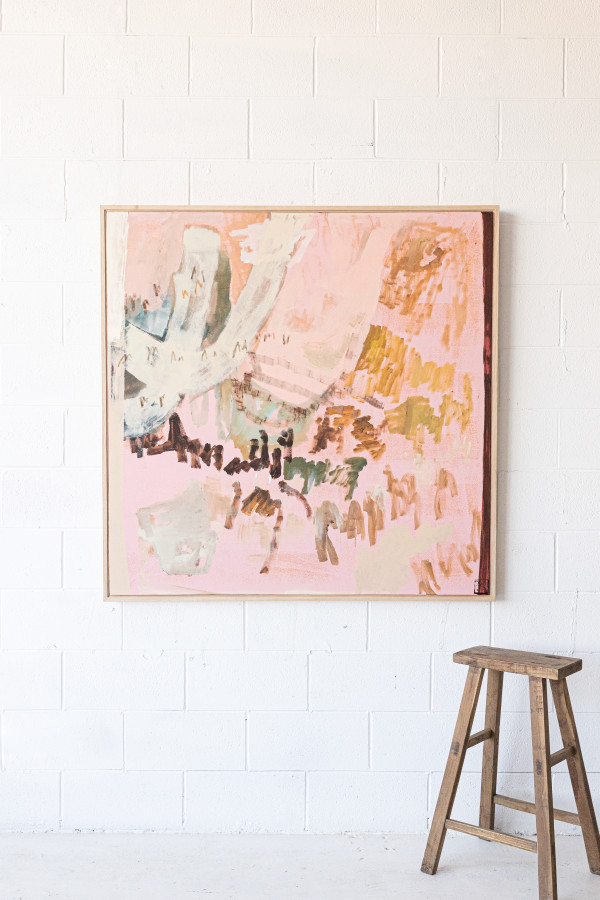 What are the three most important things when creating an art piece?
The first thing that comes to mind is to be authentic. Not to try and do a piece for the wrong reasons. If you're getting inspiration from too many sources and you're not using your own conscious thoughts, I can see that translated in artwork. So I'd say the first thing is to be authentic to your vision. The second thing would be to back yourself. Stick by your style, even if people don't understand it to begin with. Keep going because it will eventually shine through. The third thing would be that if you are in a position where you are able to make a painting, have gratitude for that practice. I'm always checking in to make sure I am appreciating the fact that I am in a position that I can create art.
You named one of your collections 'This Must Be The Place' after the song by Talking Heads. What was your motivation behind that?
'This Must Be The Place' I did last year when we were in lockdown. I was thinking of all the places we've been, home, being stuck somewhere and it all being related to the Talking Heads song. I think a lot of people have positive nostalgic memories with 'This Must Be The Place'. So when I put that collection out, I got a lot of feedback from people saying that it triggered a lot of positive memories for them which I didn't intentionally mean to do. It has that up-and-happy, moving forward motion to the song, just like my artwork.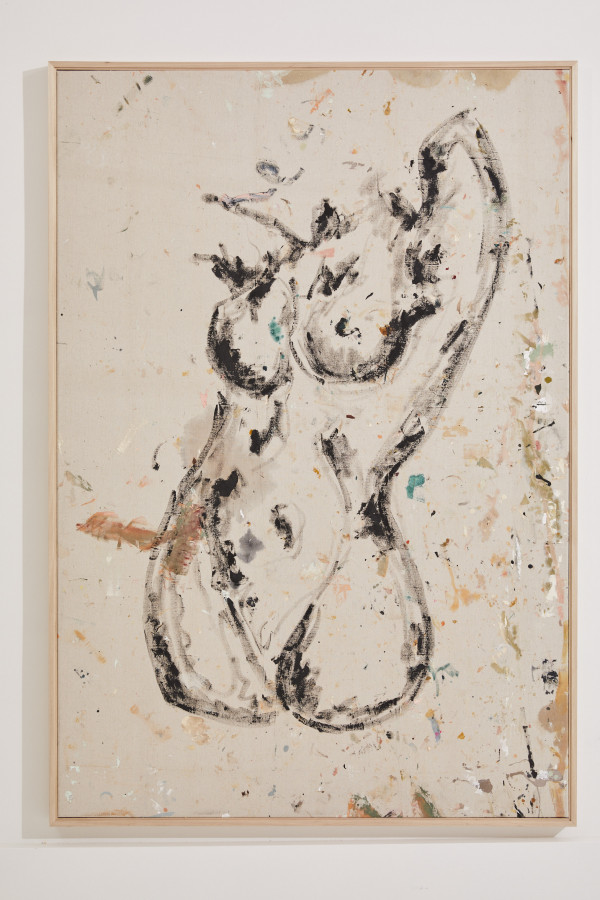 Do you find that music is a big inspiration for you when creating artworks?
Music helps me transcend into my practice. When I get into the studio, I'll make a coffee or tea, I'll get my paints out and start to set up. There's no way I'd do that without music on - it's all a part of my method. It compliments painting because it's not like typing where it can interrupt, it helps me get into the flow. But I'm very particular with what I listen to because I know that music can alter your mood. I often listen to non-interruptive mixes with very minimal lyrics that can go for hours because it can help me delve in. On the other hand, I love listening to grunge and punk, which is a total contrast to anything soft. The two aspects give my work a balance of masculine and feminine.
You were a finalist in the Mosman Art Prize in 2019 which is a huge achievement in the art world. What was that experience like?
So good! The best feeling ever. I was quite oblivious to how large that prize is - I had zero expectations. I dropped the piece off myself and I put it in the corner. When I saw my name on the finalist list, I was filled with that overwhelming feeling of adrenaline - I felt so honoured and humbled to be in that list of people. It was really good for my confidence and helped me step outside of my comfort zone. It was the best opportunity.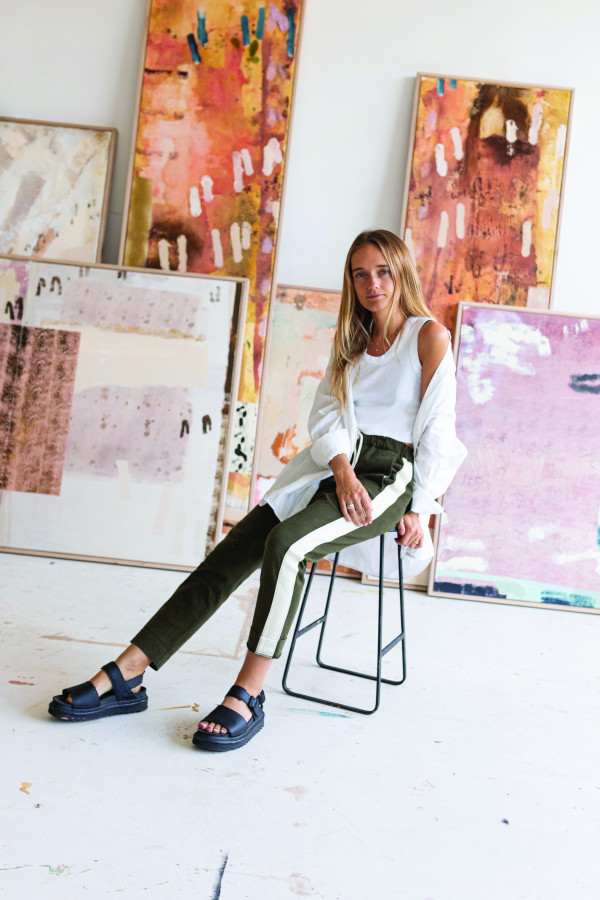 What advice would you give to young aspiring artists?
Reach out to people! Reach out to galleries, reach out to cafes and any places where you can grow your audience. For a long time, I used to put artwork wherever I could. A lot of the time, I'd get a setback or someone would tell me they're not interested. But I think it's really important to stay consistent at that and use those setbacks as motivation rather than letting them destroy you. Use it to keep pushing forward. It can be quite disheartening if someone says to you, 'I don't like your work' or 'it's not right'. It doesn't mean it's not right, it just might not be right for that person at that time. It's important to stay passionate about your practice and stay true to yourself and why you're doing it. It will shine through. That would be my biggest advice, to not get disheartened by other people's opinions and your setbacks. You've gotta back yourself!