In conversation with electronic trio Rüfüs Du Sol
When we think about electronic music only one name comes to mind and that's the pioneering maven's Rüfüs Du Sol. From sell-out shows, to playing at some of the world's biggest festivals the electronic trio has changed the music world into what it is today. We caught up with James Hunt to discuss the bands newest album Surrender out October 22nd, what he misses most about Aussie and when they're coming back to New Zealand.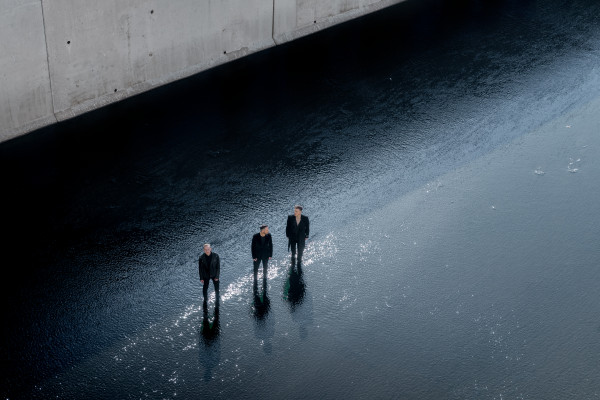 Whereabouts in the world are you right now and what have you been up to?
Right now I'm in San Antonio, Texas which is a random place to be right now. But we've been in Austin for the last week because we were performing at Austin City Limits. We're trying to piece our live show together in a warehouse and get all the visuals ready and try and like, learn the new songs so we have a lot on our plate. But it's really exciting to be able to do shows again.
How does it feel to be playing live again?
It feels Honestly really surreal. Our first show back was about six weeks ago at Red Rocks in Colorado and to be honest, it was pretty nerve-wracking. Leading up to it and knowing that the first show back would be at this massive, iconic venue was something else. But when you're out there it's pretty amazing and really surreal. I had to pinch myself a few times, to be honest! I was like, What? I forgot that there were people who listened to our music and seeing so many people in one space was just unreal.
Your new album is out just in time for a Kiwi summer. How was it writing this album?
Yeah, I guess we started writing it technically, in 2019. We were still touring fairly heavily off the back of Solace. The touring was pretty busy that year, and we didn't have a lot of time to have any down time, or to just check in with ourselves and see where we're at. So in a way the pandemic, as terrible as it has been for the world and for a lot of individuals, it kind of came at a perfect time for us. Individually and as a band I think we kinda needed that reset. We all needed a little time to just slow down and check-in with ourselves and see where we're at. You know, I think you become a little blind and start taking things a little bit for granted, well at least for me that's how I felt. I was taking for granted the job that I had, it's my dream job where I get to travel the world and do what I love with my two friends. So the slowdown kind of allowed us to reconnect as a band and realign where we wanted to go. I think it also allowed us to make some changes in our life, like trying to take a bit more care of ourselves.
We actually introduced a bit of a routine to the writing process, which we've never done. When we wrote Solace It was very chaotic, we were staying up to like 6 am every night. And although it was a crazy, fun time, we were avoiding structure in any way possible. We all put music as our number one priority which didn't help with our health or relationships. So, this time around, we introduced some structure that involved starting each day with a meditation and doing an ice bath, a sauna and a workout. Then we would work to a certain time and then just call it quits for the day at like 8 pm.
Right now we're going to prioritize health above writing music, whereas before since the age of like, 20, when we started, we were so hungry, music always came first. Introducing more balance, definitely, I think bled into what we eventually created.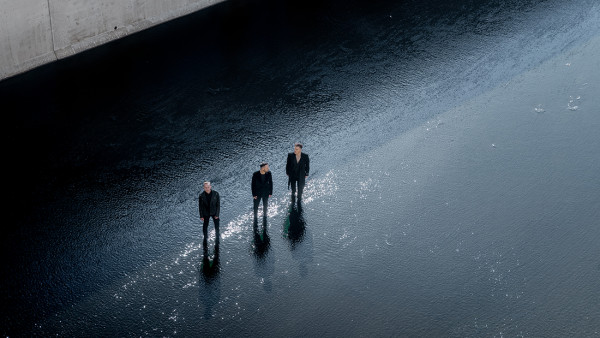 Do you have a favourite track personally on the album? Or do you not pick favourites?
I let myself have a favourite and it changes from week to week. But probably right now the title track. I feel it's something that I'm really excited for the world to hear and it feels like a fresh flavour for us. I guess on each record, we try and find some new influences and on this one there was definitely some new influences in terms of drum programming, like small breakbeats and some odd sounds like knocking on wood. Also, we want to at some point record a children's choir. We had plans to do it but then Covid happened so we couldn't but we had this idea to record Tyrone's voice and play it together to sound kinda like a children's choir. So it became this like this weird piece that doesn't follow a classical structure and it just goes where we wanted it to go and it's a weird and wonderful mishmash of a couple of ideas.
Hey, some of the worst ideas of the best ones!
Yeah exactly! It's all subjective, but also you know, I guess that's just the nature of the beast. We generate a lot and then pick out a few diamonds that will then appear on the album. We wrote a lot of stuff and there's still lots of offcuts that didn't make the record.
What's the process like of cutting so many songs out to make a record?
It's a diplomatic process. We decide on our favourites and which ones we're the most passionate about. A few of us will have different opinions but there's always crossovers so it just works. Our viewpoints don't differ too much and we're open to all ideas so we end up just working on it until we're all in agreement.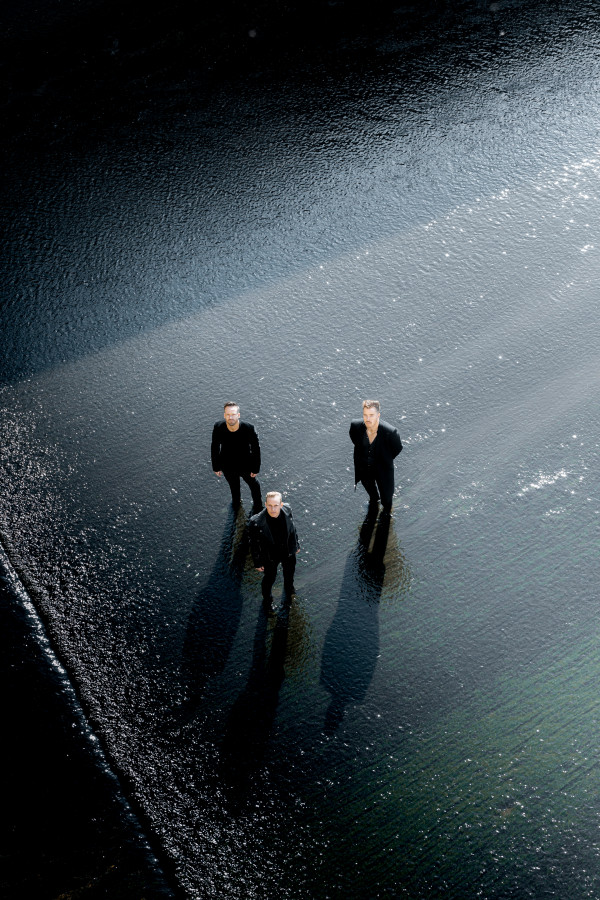 I guess you guys are more like family than anything else. But what's the secret to such a happy marriage?
I guess it is a marriage! We've grown up together and been through a lot in the last 10 years and I think initially if someone would blow up at someone else it would take a lot longer to figure out the other person's perspective. I think as time went on, we've just got to know each other better and know each other's pushing points of what not to poke at and when someone needs space. I guess we just got more mature and got better at reading each other. Communication is definitely the biggest key.
I think we're all pretty easygoing dudes. So it's good. If one of us was more narcissistic then this would never work. We keep each other grounded and we just really enjoy working together.
If you had to sit next to anyone in the world dead or alive on a plane for 14 hours? Who would it be and why?
Oh, the first person that comes to my head is Thom Yorke. Because I'm obsessed with Radiohead, and I find him so interesting. I would love to just pick his brain.
You guys have played at some pretty crazy events, places, cities and festivals in your time. Has there been a favourite?
We played Coachella in 2016 and for some reason, that's the first gig that comes to my head. That felt like a big turning point for us. I remember just a bunch of people spilling in from other stages around the festival and we're like where the f*ck did all these people come from? I remember being blown away and that always sticks out as one of my big pivotal moments.
What's the one thing you miss most about Aussie?
Besides my family, I actually miss my dog Jazz who I haven't even met yet! He's a Jug, which is a Jack Russell crossed with a Pug and I just can't wait to get home and meet him! I also miss Aussie breakfasts! I'd kill for an avocado toast and halloumi right now.
Any plans to come to New Zealand once this all settles down?
We definitely love playing in New Zealand and it's been way too long since we've been. So as soon as we can get back to Australia, we'll definitely be coming to New Zealand as well.
You always have such incredible live shows which sit apart from anyone else. How do you stay so unique and different when it comes to creating ideas?
We have an amazing team that we work with and collaborate with. But also I think we have gotten better at being imaginative. We put ourselves in the shoes of someone in the audience because we've all been that guy who stands there and is just blown away with the whole thing. I guess we just think "what would we like to see?" We throw idea's around and give them a go and pretty much just see what happens.
Is there a dream collaboration that you would love to work with?
There's definitely a lot of electronic artists, producers and DJs that we would love to work with. Working with the Chemical Brothers would be pretty amazing or working with Nicolas Jarr, we love his production and it would just be cool to get in the studio and see what happens.
Surrender is out now on all streaming platforms
Listen to the album on our Spotify