Homage to an icon; Remix' 2017 interview with cover-star Naomi Campbell
In an age of fast fame and social media sensation, there are very few figures who can truly be referred to as an 'icon', but Naomi Campbell is one of the few in an elite group of fashion personalities who most definitely deserves that title. Naomi was one of 'The Big Five' original supermodels of the 1990s, an era-defining group of women who changed the face of fashion and the meaning of celebrity. To this day she remains one of the most profound forces in the world of fashion, having broken boundaries and pushed the limits of what it means to be beautiful.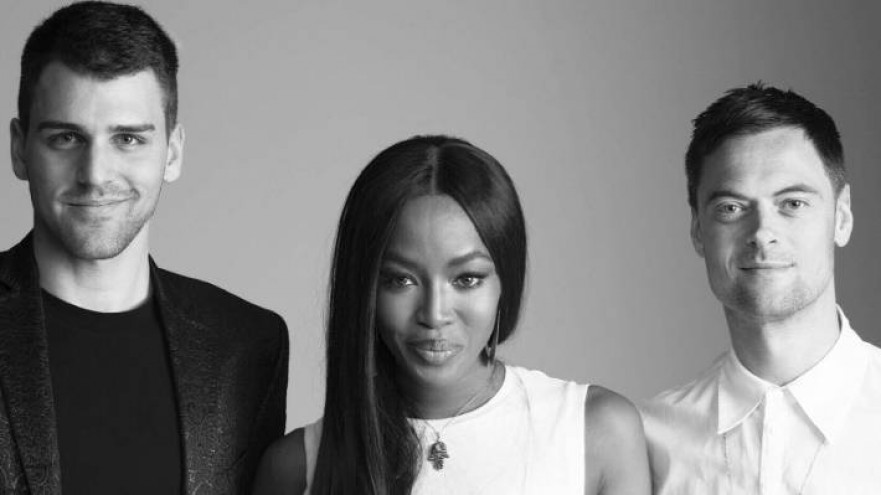 In her first-ever New Zealand exclusive cover story, fashion icon Naomi Campbell spoke to Remix Editor Steven Fernandez about her past, her future and today's generation of social media models.
Naomi Elaine Campbell was born 1970 in South London to a Jamaican-born mother and father she never knew. Having studied ballet in her youth, she danced in a string of music videos (including Bob Marley's 'Is This Love') until she was discovered while window-shopping in London's Covent Garden at the age of 15. Her first magazine cover was a title called Taxi and within a year she was on the front of British Elle. The rest is history. In the 1980s Naomi had become one-third of what the media called 'The Trinity' - a trio of women that also included Christie Turlington and Linda Evangelista, who became the most in-demand models of the decade. In 1986, she covered British Vogue, the first black model to do so in 20 years. In 1988 she became the first black woman to ever grace the cover French Vogue and in 1989, Anna Wintour put Naomi on the front of American Vogue; the first black woman to cover the magazine's prestigious September issue. A Vogue cover is considered the pinnacle of any model's career… Naomi has been on 66 of them. Before the decade was over, Naomi was named by Interview as 'the reigning megamodel of them all'.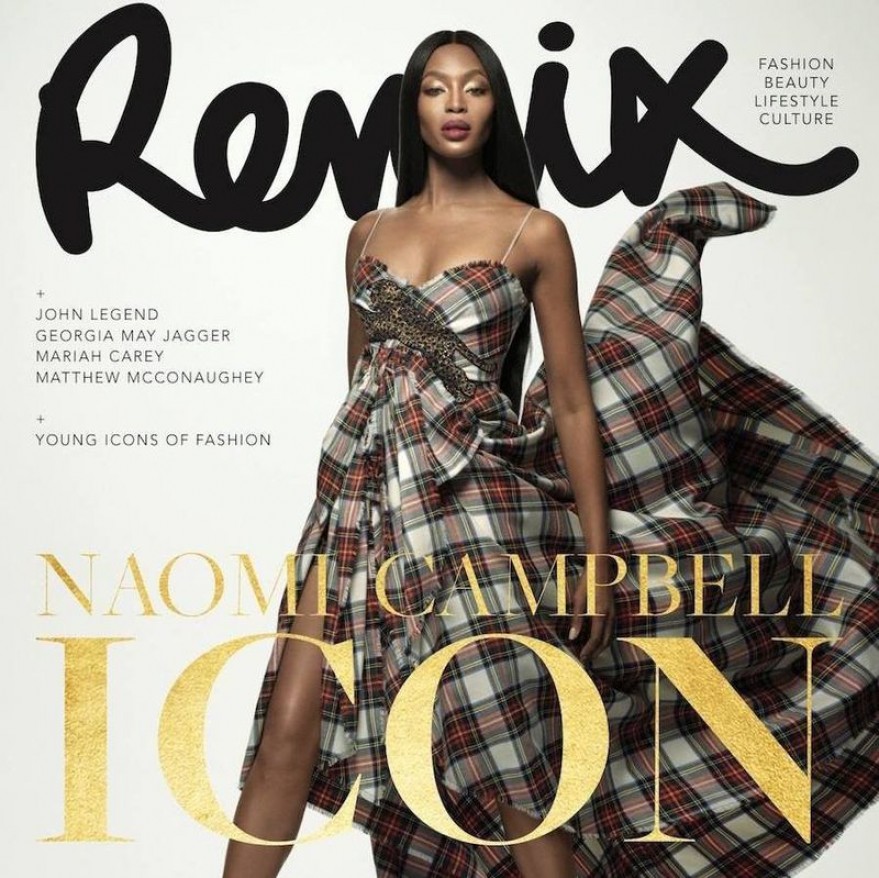 By the 1990s, Naomi was a staple of every major fashion house on either side of the Atlantic, walking for Versace, Louis Vuitton, Dior, Chanel and Valentino on runways around the world. Celebrity followed and Naomi's work soon extended into the world of music, with starring roles in Michael Jackson's 'In the Closet' music video and Madonna's infamous coffee-table book, Sex. The endorsement deals fooded in and everything she touched turned to gold. Naomi met South African president Nelson Mandela in 1994, who would go on to refer to her as his 'honorary granddaughter'.
The pair would remain close friends for the remainder of his life, with Naomi lending her support to Mandela's political campaigns and humanitarian causes. As her supermodel fame rose to an unprecedented level, Naomi became increasingly notorious in the 1990s, with stories of her personal life splashed across tabloid media. Naomi was memorably photographed wearing a t-shirt that read: 'Naomi Hit Me… And I Liked It'. The stories of her escapades only added to her celebrity and transformed Naomi into a pop culture phenomenon.
Although Time magazine declared the end of the supermodel era in 1998, Naomi Campbell the brand continued to expand and grow into the 2000s, with a series of endorsement deals, fragrance releases and reality show appearances. In the last few years, she's ventured into the world of acting, appearing in the Fox drama Empire and TV series American Horror Story: Hotel to critical acclaim. Very few models have made the successful model-to-screen transition. Earlier this year Naomi was unveiled as the latest face of Balmain, alongside fellow icons Iman and Rihanna. The magazine covers haven't stopped either; Vogue, Harpers and Essence have all recently celebrated Naomi's unparalleled career, which has spanned more than three decades. And now, in her first-ever exclusive feature for a New Zealand magazine, Naomi Campbell is the cover of Remix magazine's first-ever 'Icon' edition…
HOW DOES IT MAKE YOU FEEL TO BE KNOWN BY SO MANY PEOPLE AROUND THE WORLD AS AN ICON?
I feel very blessed. Whatever capacity they think of me in, I feel very blessed and hope I never disappoint. I'm grateful to God to be able to do the things I love doing.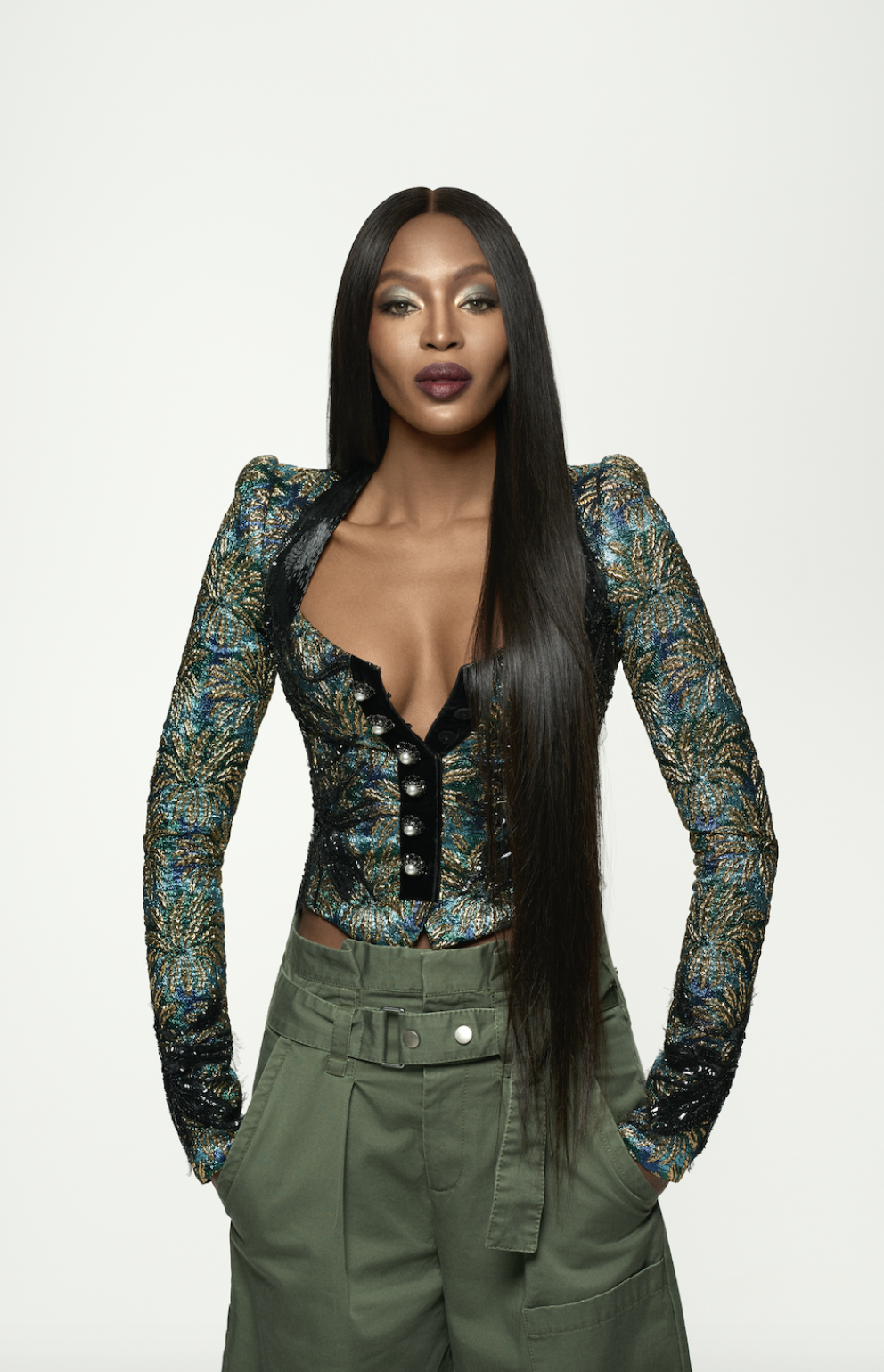 THERE HAVE BEEN SO MANY ICONIC MOMENTS IN YOUR CAREER. WHEN YOU LOOK BACK, IS THERE A PARTICULAR MOMENT OR PROJECT THAT REALLY STANDS OUT?
That's hard because I've been through so many phases in my life, with so many wonderful people, some of whom are no longer with us. My journey so far has been amazing. The people I've met, the people I've gotten to work with, the people that are still in my life today... it's very difficult for me to choose one in particular.


DO YOU HAVE A ROOM OR A PLACE IN YOUR HOUSE, OR PERHAPS A FRIEND OF YOURS, THAT HAS ALL OF YOUR MAGAZINE COVERS AND AWARDS AND PHOTOSHOOTS COLLECTED? OR DO YOU SOMETIMES STUMBLE ACROSS WORK OF YOUR OWN THAT YOU HAVE FORGOTTEN ABOUT?
On Instagram, I stumble across a lot! People are always putting up pictures of jobs I forgot I even did! Instagram is great for that, and one of the reasons I love it so much. There is a guy in the Netherlands that has all my work which is really helpful to us. His name is Patrick. He was very helpful to us when I was doing the research for my book, which took us seven years. He was very helpful in guiding us and reminding us of all of the work I had done.


THAT MUST HAVE BEEN AN AMAZING PROCESS, PUTTING YOUR TWO-PART BOOK, NAOMI CAMPBELL TOGETHER AND REFLECTING ON ALL THOSE HUGE CAREER MOMENTS.
First of all, working with Benedikt Taschen was a great honour and I hope to do other things with him in the future. You know what was also great? Midway through starting the process of the book, he suddenly said to me, 'I want you to write, so we're going to do two books. I want you to speak about what you've done as well and what you've gone through'. So, the smaller book is accounts of certain periods of my life – professional life – and stories, some of the shoots, how I began and all that. I loved the whole process. He was great in saying to me there was no rush. There's no rush because there was no deadline with Benedikt Taschen. He just wanted it to be the best. Also, Riccardo Tisci, designer from Givenchy, was a great part of this too in helping us remember the pictures.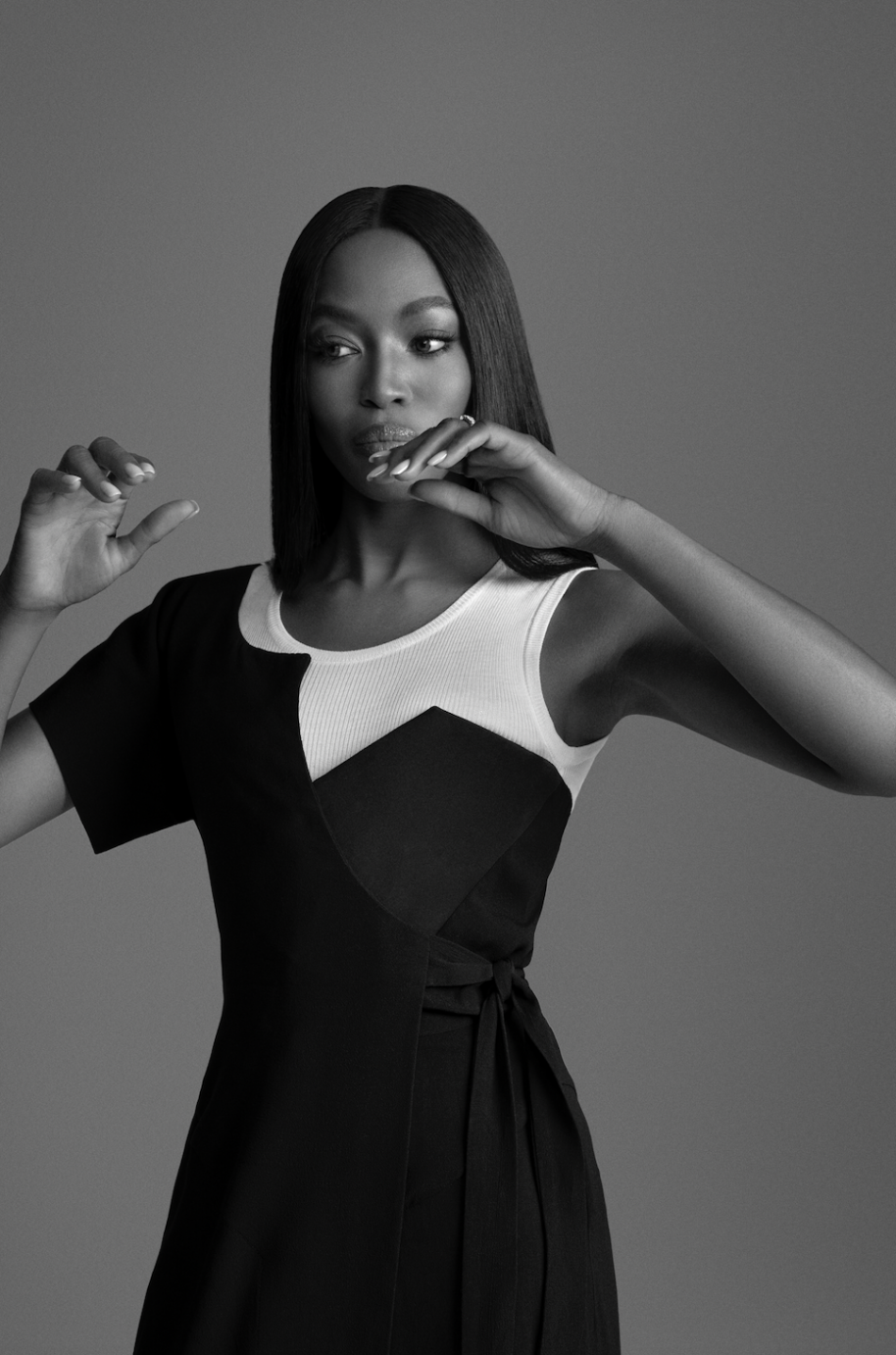 YOU PAVED THE WAY FOR SO MANY MODELS AND PEOPLE IN THE INDUSTRY. WHEN YOU STARTED OUT, WHO WERE SOME IMPORTANT FIGURES OR PEOPLE FOR YOU, EARLY IN YOUR CAREER?
I didn't know about modelling really, because I studied to be a dancer. I knew Iman was in television. One of the people that captivated me with her beauty - who I never thought was going to be my best friend - was Christy Turlington. I remember when I first saw a picture of Christy, her face was so beautiful and I was like, 'Oh my god, wow'. I never thought I was going to know her.
THERE ARE SO MANY SUCCESSFUL MODELS TODAY BUT NONE ARE OF THE SUPERMODEL STATUS LIKE THE SUPERMODELS OF THE '90S. WHY DO YOU THINK THAT IS? DO YOU THINK THAT'S BEEN A CHANGE IN THE INDUSTRY OR MODELLING IN GENERAL NOW?
I think it is a change in the industry. It seems to be that there are so many more models now and it is so much more competitive. It just seems to be that they come in and out much faster. There is a group of girls, I think, that have staying power. I never thought I'd be doing it this long either. You love what you do so you do it to your best. If you don't like it, then don't do it. It's that simple.
WHAT DO YOU MAKE OF THIS SOCIAL MEDIA GENERATION AND HOW SHARING PERSONAL DETAILS ONLINE IS A BIG PART OF A MODELS CAREER. LIKE KENDALL OR GIGI…
I think it's great. I know all of these young girls, Instagram girls, and they're all really respectful and sweet. If I can ever help them, it's a pleasure for me to do that. I've helped a few of them with their walks. I think you have to share. I'm happy to give my time to help them if they have a show, or something they need help on, or if they ask me for advice. I'm happy to do it.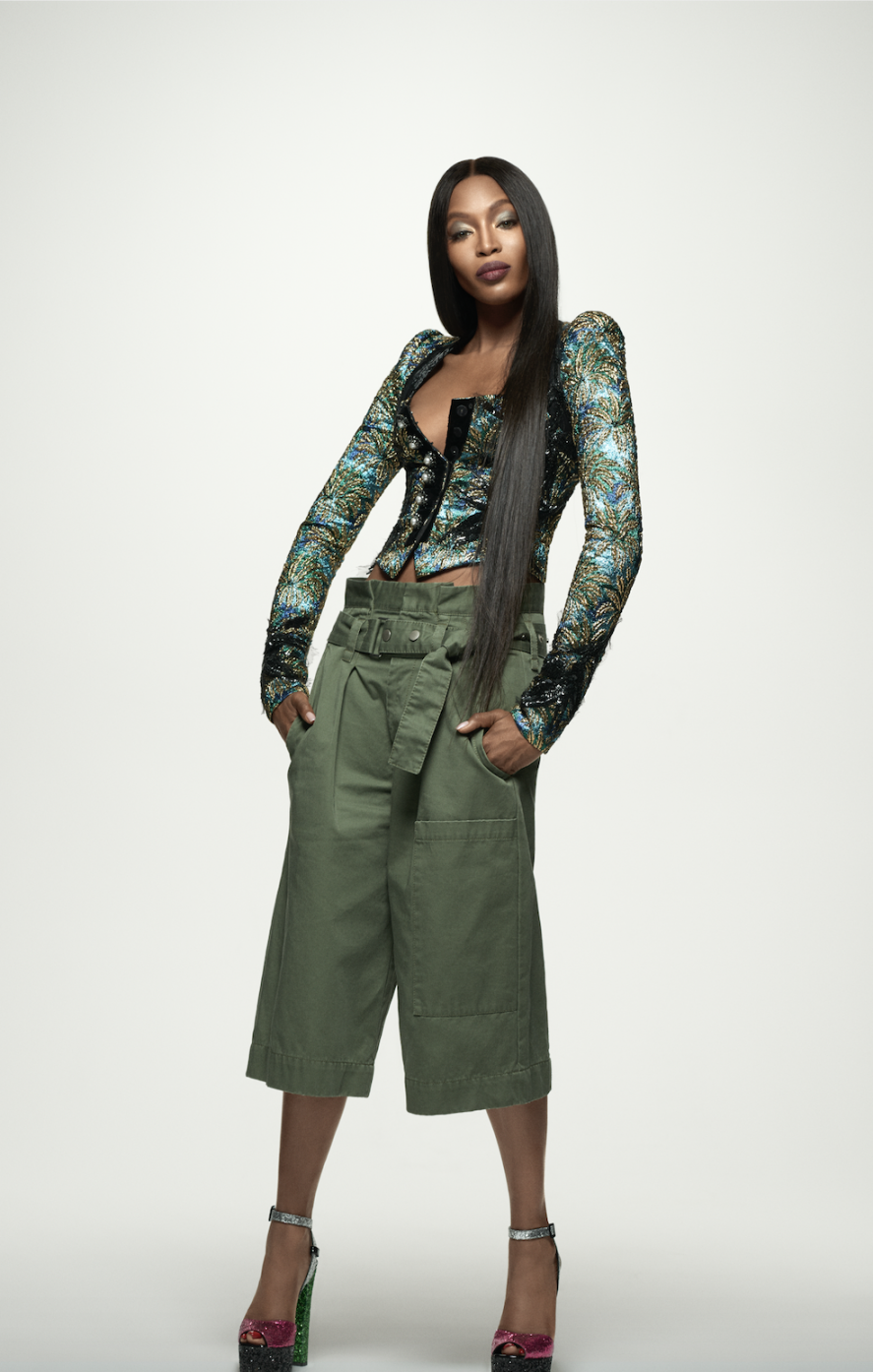 I FOLLOW YOU ON SNAPCHAT AS WELL, SO I CAN SEE WHAT'S GOING ON IF YOU'RE AT EVENTS AND THE SHOWS.
You follow me on Snapchat or on Instagram?
BOTH.
Both, okay! Sometimes I forget who sees my Snapchat. Designers like it. They like that you put what you do on Instagram. It's good because you can use it as a vehicle to say thank you. Someone recently asked me if models are as close with designers as they used to be. I don't doubt they still get the chance to get as close as we did, but it's easier now for models to show appreciation by putting their designs on social media.
YOU'VE MADE THE SUCCESSFUL TRANSITION FROM MODELLING INTO ACTING, WHICH VERY FEW OTHER PEOPLE HAVE ACTUALLY BEEN ABLE TO DO. DID YOU FIND IT DIFFICULT CONVINCING DIRECTORS TO PUT THE NAOMI CAMPBELL BRAND AND PERSONA ASIDE AND JUDGE YOU JUST ON YOUR ACTING?
Yes. I've waited for years. I believe things come when they're supposed to. I've been really blessed that Lee Daniels and Spike Lee and other friends, actors as well, have encouraged me to act. It took a while and I'm really grateful to be given the chance. It's fun. I'm having fun doing it and enjoying it and learning every day. It's a work in progress. I'm learning.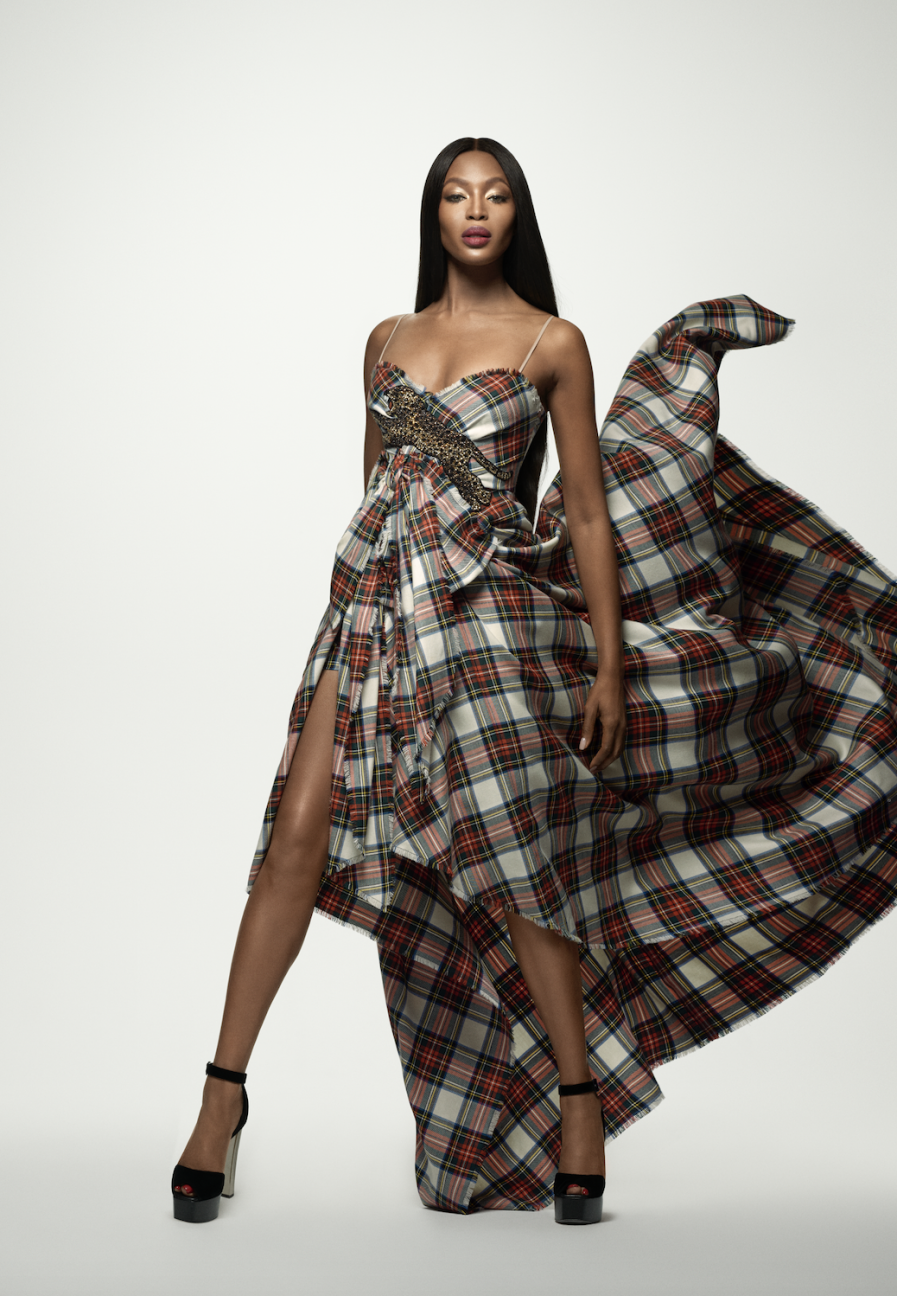 YOU'VE HAD GREAT ROLES.
The one I'm doing now in Star I play a drunk; Lenny Kravitz's wife, and it's a lot of fun. I mean, I don't drink, but I'm getting to play one.


WHAT DO YOU LOVE ABOUT BEING AN ACTRESS THAT YOU DON'T GET FROM YOUR MODELLING CAREER?
They're very different to me. The similarity is with modelling it's more like a silent acting. With acting you get to express yourself with your emotions and say things aloud. You can feel if you got that right take or not. You feel it. You feel the energy, you feel if it fows or not. You know right away if you hit it or you didn't hit it. You know if you have to do it again. Most importantly, what I try to do, is forget that I am Naomi Campbell, whatever that may be. I don't think that way. I still go to restaurants and sit at a table and if someone looks at me I'm like, 'Why are they looking at me?'.
EVEN AFTER ALL THESE YEARS?
Yes, even after all these years. Last night I happened to be with Serena Williams, she's a friend of mine. I said to her, 'Do you know you're the most famous person on the planet?' and she said to me, 'No, I don't'. It's true, she doesn't. That's what makes her even greater; she doesn't know. I've never been someone that believes in the hype. I believe in working hard and achieving the best of what I've committed myself to doing.
AND ALWAYS LOOKING TO THE NEXT PROJECT.
I'm always looking to the next project. I'm always willing to go out of my comfort zone and try something new.
I ALWAYS WONDER HOW SOMEONE LIKE YOURSELF JUGGLES SO MANY DIFFERENT PROJECTS BETWEEN ACTING AND MODELLING AND THE EVENTS THAT YOU HAVE GOING ON, BUT NOW I'VE WORKED WITH YOUR TEAM I SEE THE HARD WORK THAT GOES INTO IT.
Yeah everyone in my team is amazing and everybody does his or her part. We all ft and make the end product work. You have to have people you work with that believe in you, believe in where you're going and what you want to do. That really means a lot to me, everything in the world, because I've been around for a while – three decades – I'm not a new girl. They still believe in me and where I'm going and my vision. On top of that, the support of my mother has been a big, big, big part of my life. My mother has been amazing in letting me do my thing and make mistakes and stupid things that I wanted to do. She has never been a mother that has ever come in and tried to be a stage mother. She's always been a mother that has sat back and allowed me to make my decisions in my own life.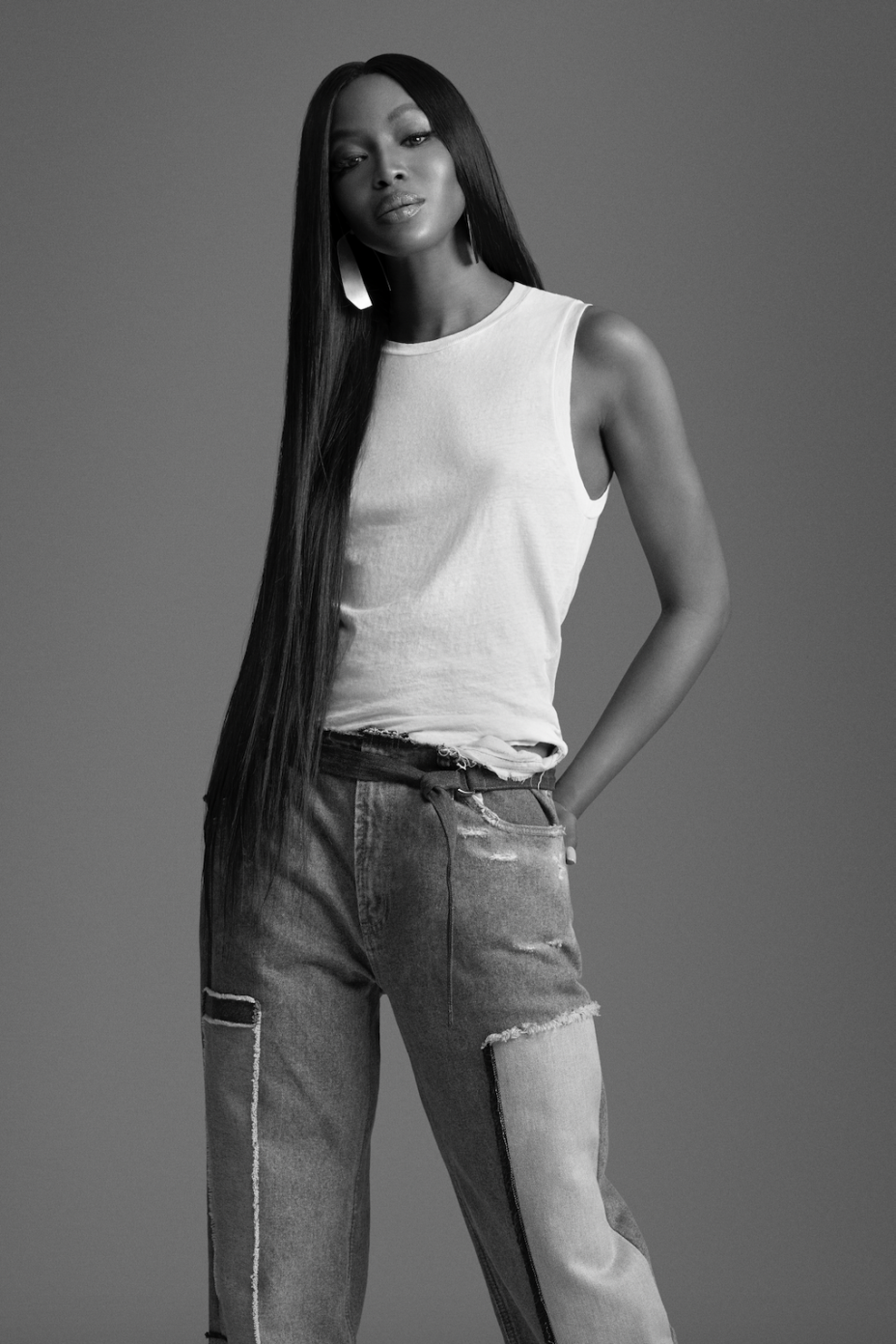 THAT'S VERY SPECIAL. A LOT OF PEOPLE DON'T HAVE THAT IN THEIR CAREER PATH.
Well, I can't speak for other people; I can only speak of how my mother handles me. People always thought, because I always wanted to be a dancer and because she was a dancer, that she pushed me into it. But she never did. She didn't push me into anything. I was the one that told my mum what I wanted to do and she was very encouraging. When I was three years old I said to my mum I wanted to be a dancer, then said the same to her at four and five years old. Eventually, she agreed and put me into theatre school. I think my whole family thought my mother was completely mad. She believed what her daughter kept telling her. I kept saying it and so she encouraged it.
I CAN IMAGINE, NAOMI, THAT EVEN FROM A VERY YOUNG AGE, YOU WERE A DETERMINED YOUNG LADY. IF THAT'S WHAT YOU WANTED TO DO, YOU WERE GOING TO DO IT.
I was pretty determined. Even not knowing the outcome of whatever I was going to do, I put my mind to it and wanted to do it, learn it, study it and perfect it the best I could.
YOU WERE A WOMAN OF SO MANY FIRSTS OVER YOUR CAREER, WITH VOGUE AND PARIS VOGUE AND US VOGUE. WHAT DO YOU HAVE TO SAY ABOUT THE WORLD TODAY AND THE ROLE OF WOMEN?
Women have always been the strength behind the men, I'm sorry to say. Men show the strength on the exterior, women can sometimes appear to be weak on the exterior, but we are not weak. We are far stronger than men, for a fact. Behind every great man is a great woman.
REMIX STARTED IN NEW ZEALAND. HAVE YOU EVER BEEN HERE? WHAT DO YOU KNOW ABOUT KIWIS OR NEW ZEALANDERS?
I was in Australia for eight weeks working, and my dream was to be able to come there, but I had to fly right back unfortunately because Mr Mandela passed away, but my dream was to come there. I've seen it in films and it's such a beautiful country, such a stunning country. WE'RE WORKING TO BRING YOU HERE SOON, OKAY? I heard that. You need to make it happen!
I HAD LUNCH WITH RACHEL HUNTER THE OTHER DAY AND SHE WAS SINGING YOUR PRAISES AS ONE OF HER FAVOURITE PEOPLE IN THE INDUSTRY, SAYING YOU WERE ALWAYS SO KIND TO HER OVER THE YEARS. SHE SAID YOU USED TO HAVE WONDERFUL LONG CONVERSATIONS ON THE PHONE.
Oh, please send her my love! I haven't seen Rachel in a while but I love Rachel. She just is one of the girls who is always so sweet. She was a ballet dancer too!
HER DAUGHTER IS A DANCER NOW.
Oh she is too? That's wonderful.