Get to know Luca George, the musician selling exotic plants to fund his career
Luca George is not your average up and coming artist. From selling exotic plants to fund his exploding music career to next-level photoshoots, Luca is one to watch. Releasing his debut single Lonely Tonight in July has solidified his spot in the local and international charts. The best part? There is so much more to come. Remix sat down with Luca to discuss all things music, fashion, and future.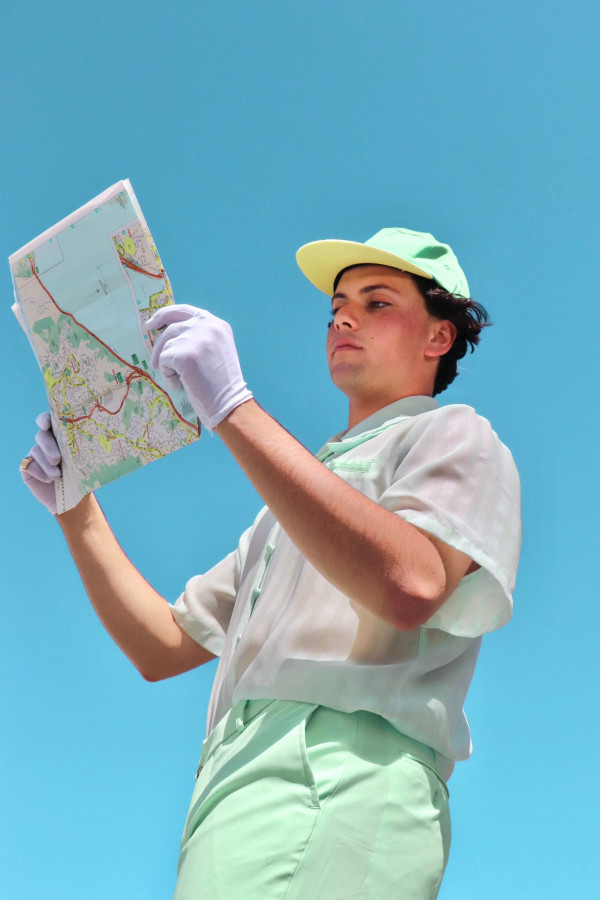 Image: Isla Lewis
Your debut single Lonely Tonight now has over 95,000 streams! What is the story behind it?
I was meant to be going to Wellington to see my friend. And I was going to be flying out on Thursday, and called on Wednesday and said, "Hey babe, I'm really really excited to see you tomorrow." Then, she stopped and said, "Luca, I thought that was next Thursday." And I said, "No, like, you should know it's tomorrow, it's been organised for weeks." She wasn't even in Wellington! I thought f**k it, I've never been to Wellington before, I've never really been alone in a city. So I decided to just go on a little trip by myself, and I got on a plane and stayed for four days. I just got to wander the streets and explore the city. I then started writing the song, that's where the lyrics come from: I'm in a hotel bathroom, in a city that I just met. Such a crazy weekend!
How long does it take for you to write a song from start to finish?
I write a song in maybe three hours, I normally write a song a day when I'm in the studio. But the process of making the song is so ridiculously long. Especially because I don't have a label. You need to get the actual production done first. Then you need to go to a mixing engineer, and then you have to get it to get mastered. With every one of those steps, there needs to be an agreement for splits, and negotiations, and royalties and stuff. It's a big process!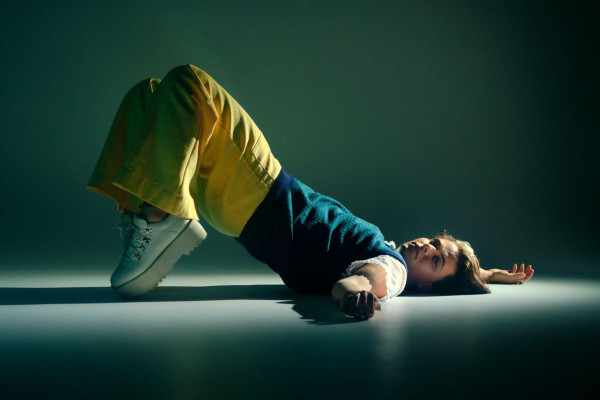 Image: Oscar Keys
What has been your career highlight so far?
Lonely Tonight getting to number 3 on the NZ Hot 20 Singles Chart in the first week! That was crazy, I couldn't believe it, I'm an absolute nobody, and it's my first song.
What is something other than music that you do in your spare time?
For the last four and a half years, I've owned an indoor plant business. It's called @theindoorforest. I sell rare and exotic plants through that Instagram page. I've just been saving the profits from that for years and it's been able to help support my career along the way. I also study a Bachelor of Commercial Music at Massey in Welly. But, that's only for now, I moved to Wellington to find a band, so I'm able to go on tours and hopefully do awesome festivals and stuff.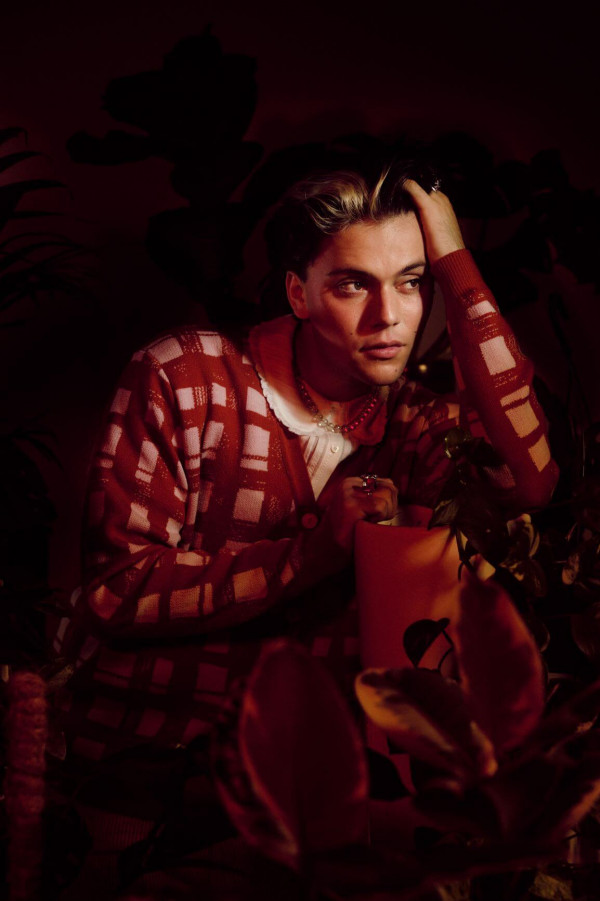 Image: Oscar Keys
Fashion is a big part of your identity, what would you say your go-to outfit is?
I love vests! Sweater vests are my go-to! I also love monochrome outfits. I often mix thrifted pieces with really expensive designer stuff. For example, the outfit I wore in the Lonely Tonight music video. That piece is called 'Turtle Puff' or something. It's from WORLD, the New Zealand designer. It was from one of their first-ever lines 20 years ago, it's the most insane piece. And then the pants are like $2 from an op shop in Wanaka, a big contrast between the two!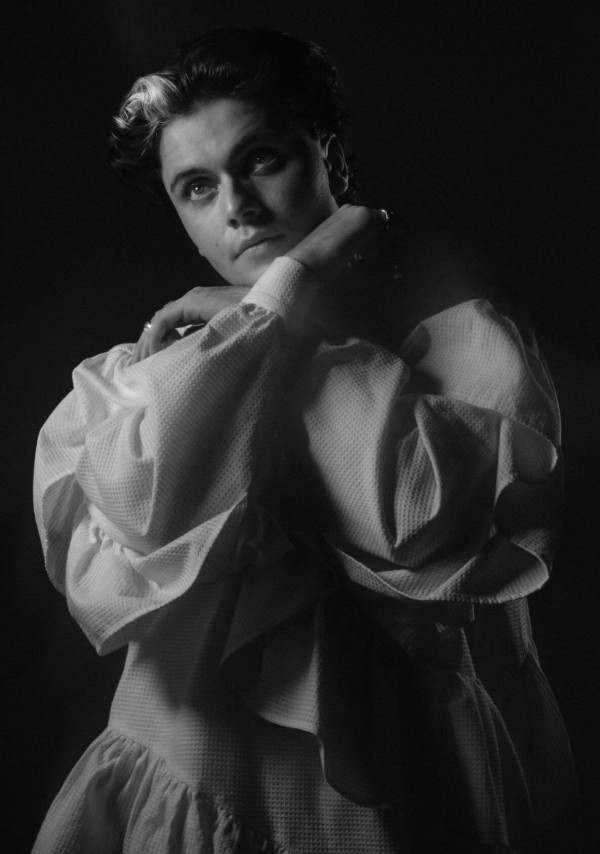 Image: Oscar Keys
Can you tell us about that now-iconic blonde streaked hair?
I did a photoshoot a while ago, and they bleached my entire head. At the end of the shoot, they said I could get whatever I wanted to my hair. And there were like three colours in my hair. There was this one stripe of white at the front and I was like, Okay, well, why don't I just leave that and then die everything back to dark brown, my natural colour. I have not changed it since.
What is next for you? Is there new music on the horizon?
Yes! The next single is going to be coming sometime very soon, and then we have an EP in the works after that. I'm just so excited for everyone to hear everything I am working on. Lonely Tonight is not even my best song, I have some songs on the way that are even better!