Everything you need to know about The White Lotus
When going out for dinner or socialising in the evening is off the cards due to lockdown, binge-worthy TV shows move to the top of our agenda. Last year we saw the release of Tiger King which took the internet by storm with memes and reenactments across social media. This year, The White Lotus has been gaining a lot of air time and it is arguably just as outrageous and far-fetched as Joe Exotic, but in a much more subtle manner.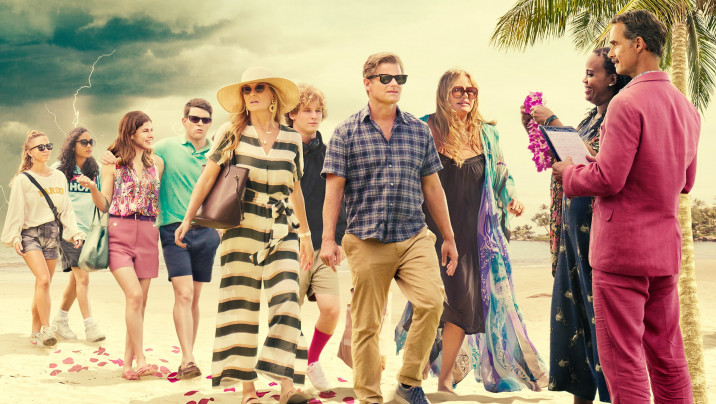 The show is multi-faceted with a myriad of different characters, themes and insinuations all with the backdrop of Hawaii's Maui Island.
We unveil all the corners of Mike White's bizarre series that is providing the ultimate form of escapism.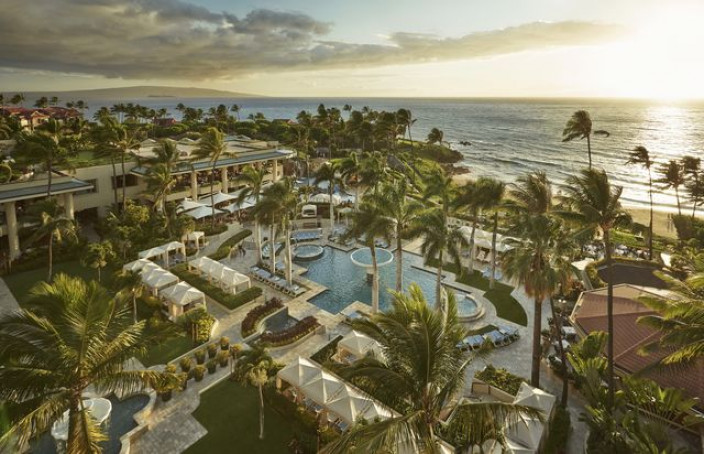 The Plot
The White Lotus is original in its own right that it's quirky, complex and has its own brand of comedy. Albeit the plot is slow to start, the unpredictable story that starts to unravel is insatiable and hooks even the most unlikely of viewers.
The series follows various affluent guests and the employees at an exclusive resort in Hawaii as they set for a relaxing week in paradise. But as each day passes, new, dark truths unfold unveiling the problematic lives of the guests, friendly hotel staff and the idyllic island, breaking the overall perfect facade.
The show is deeply satirical and strives for discomfort as it illustrates how the rich perceive the world through sociological, psychological and ideological themes and odd, unexplainable behaviours.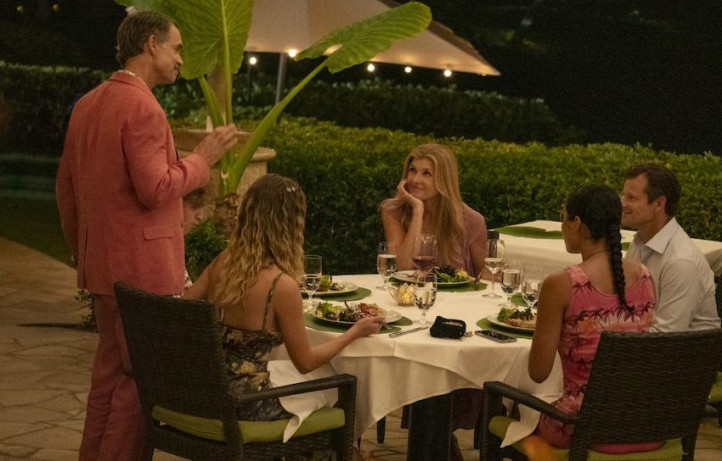 The Characters
Chaotic, layered, complicated but beautifully acted; The White lotus is an acerbic character disquisition with a star studded cast of actors and actresses we have seen grace the screens in other popular shows and films.
The Mossbacher family
On a family holiday to reconnect, the Mossbacher Family includes Nicole (Connie Britton) a successful CFO who is constantly trying to keep a handle on her family, Husband Mark (Steve Zahn) who is dealing with multiple embarrassing, personal issues, socially awkward Quinn (Fred Hechinger) who is trying to navigate his teenage years while being harassed by older sister Olivia (Sydney Sweeney) and her freenemy Paula (Brittany O'Grady), who are sassy sophomores that endorse cynicism of everyone around them.
The Newly Weds
On their honeymoon, Shane (Jake Lacy) affluent and entitled and his wife Rachel (Alexandra Daddario) a struggling journalist, navigate their new bond that isn't all rainbows and butterflies, especially after an uninvited guest arrives.
A Woman in Grief
Tanya McQuoid (Jennifer Coolidge), a wealthy yet unstable woman, traveling alone mourning the death of her mother when she finds the perfect treatment to give her relief.
The Employees
The White Lotus is run by fastidious resort manager Armond (Murray Bartlett) who is losing his composure to addiction and lovely and grounded spa manager, Belinda (Natasha Rothwell) who sees the guests for whom they truly are but particularly warms to one.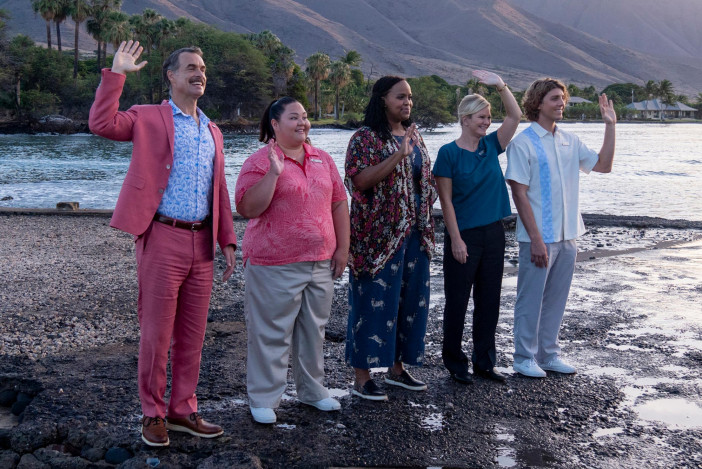 The score
While a show's soundtrack is usually meant to emulate the story and timing perfectly, the music can be added to the list of awkward elements in The White Lotus. The background music is notable because it's absurd, it's loud and is not relaxing and tranquil as the resort depicts. In some settings the score nearly overpowers the dialogue which adds to the tension and various layers of the show. There's a lot bubbling under the surface of these characters and a crescendo is soon to be played.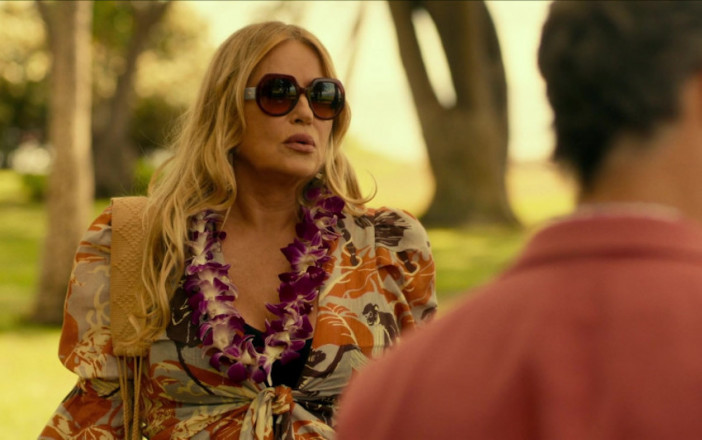 The Fashion
Part of the fun of going on holiday is planning and packing cute outfits to wear poolside or out to dinner, and while that is not an option for us at present, The White Lotus is the perfect virtual holiday we all need.
The show's wardrobe emulates how people dressed at ritzy locations like The Bahamas and Palm Beach in previous decades; think bright colours, patterned bikinis and a whole lot of linen.
Gen Z gal pals Olivia and Paula are impeccably dressed whatever the occasion in currently trending 90s outfits from high waisted bikinis, contrasting stripe and logo tees and retro aviators. The clothes appear to be thrifted which echoes their awareness of the current climate and social issues.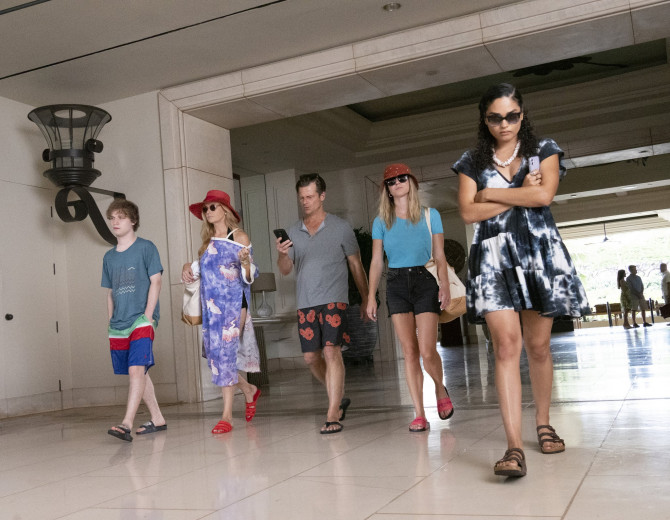 Olivia's mum, Nicole is a textbook 'wealthy mum' who is always well put together with lavish accessories and a LV Never-Full tote for each day.
Tanya's fashion can be described as one word that upholds her classy yet effortless and comfortable style: Kaftan.
And while you may notice this is just a reflection on female's fashion; the gents are lacking with tacky board shorts, faded polos and college hats they're still gripping onto, aside from Armond's matching linen suits that are a vibe we want to see this summer.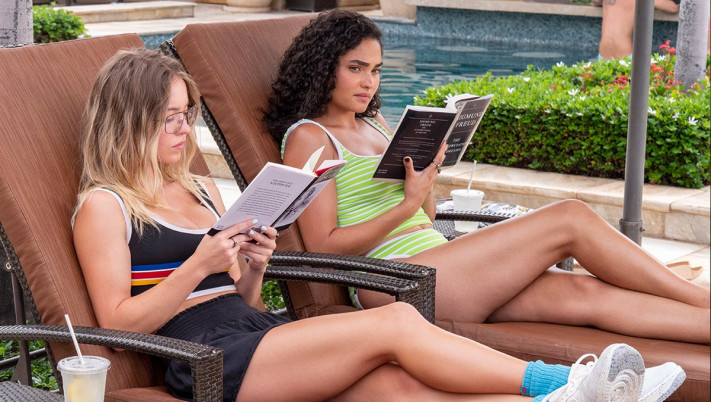 The Books
Frequent flashes of book covers are woven throughout the show, notably Paula and Olivia are seen reading Freud and Nietzsche and when asked by Shane they state they're "just props" that have been picked out by a "book stylist."
While this is satirical, their expansive on-holiday library illustrates their intelligence and cultural understanding, yet they are both highly shallow and use their knowledge to start opinionated drama at family dinners, it's "Not socialism just centercism" as mum Nicole describes.
Rachel is also seen reading My Brilliant Friend a coming of age novel which examines class and roles of women and self-discovery which is a metaphor for her wedding into a wealthy family which she has realised is a big mistake.
Rachel's husband, Shane, is also often seen with the book Blink in tow, yet over the course of the series the book remains hardly read, denoting Shane's lack of effort or understanding of his wife's feelings in his relationship.

The White Lotus can be streamed on Neon, and if you've already binged the whole series, a second series has been confirmed for us to enter back into the alluring world.