Fairytale Mash-Up: Read about Disney's 'Into the Woods' & win a prize pack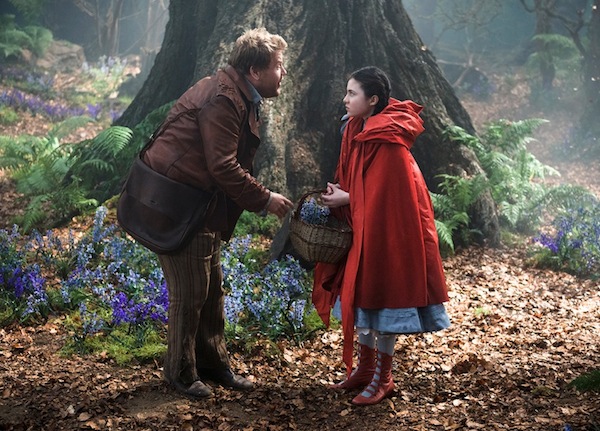 Words by Camille Krishna.
Let's be honest, the start of summer in New Zealand can be a bit iffy and there are always a few days of rain during January. Fortunately there's a film dropping in early January that we love the sound of!
Disney's Into the Woods
intertwines the stories of
Cinderella
,
Little Red Riding Hood
,
Jack and the Beanstalk
and
Rapunzel
through their connection to a baker, his wife and a wicked witch. Kind of like, a fairy tale, remixed! The baker and his wife are tasked with acquiring iconic items from each fairy tale to reverse a curse the wicked witch has placed on his family tree. Featuring an all-star cast including
Johnny Depp, Meryl Streep, Emily Blunt, Anna Kendrick
and more, this hilarious musical take on original Disney films is going to make you laugh as much as your younger siblings, children, nieces of nephews. Watch the trailer here... [video src="https://www.youtube.com/watch?v=wKsy4P2_Ijw" size="auto"]
To celebrate the release of Into the Woods we're giving away a few prize packs. Ten in fact! Each prize pack contains:
- A double pass to the film - A Memo pad set - A Notebook - A Canvas bag Want to win one? Simply 'Like' the Facebook toolbar below and comment your favourite EVER Disney character to be in to win. We'll be drawing the winners on January 4
th
2015.
Then make sure you go see Into the Woods in cinemas nationwide from 8th January 2015.
PG - Violence and coarse language.