Don't miss the Tiger Streets of Singapore events and Woks of Art this month
Popular Asian brand Tiger Beer has gone back to their Singaporean roots with their new art creation, Woks of Art. The initiative pays homage to Tiger's birthplace, the hot and bustling Asian country, where some of the best food is found on the streets - and the best way to cool down is with a Tiger Beer.

Tiger teamed up with artist James Dive who flew to Singapore and walked the streets and laneways of the city purchasing Woks from vendors. The purpose? To bring the pans back home and use them to celebrate the energetic beauty of the streets and the stories behind each Wok.
James handpicked 20 Kiwi and Australian artists from different disciplines in the art world to each produce a piece of art on the Woks.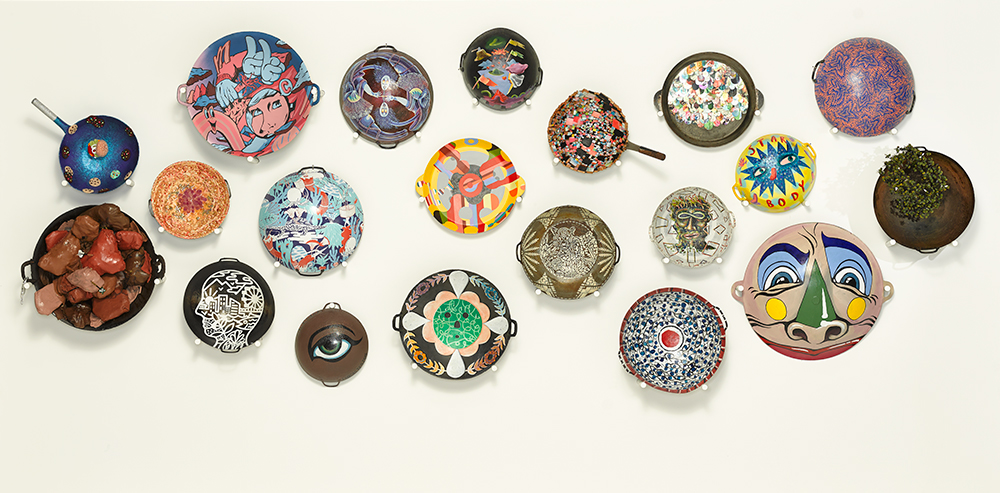 Now that each Wok has been transformed into a piece of art, Tiger are holding events in Auckland and Wellington where the public will be offered uncaged experiences transporting them to the vibrant streets of Singapore with delicious food, art and music and a chance to view the Woks of Art in person.
The events start this Saturday, with the first at the very fitting location of The Street Food Collective in Auckland.
Tiger Streets of Singapore event timings:
Street Food Collective, Auckland – Saturday 9th April Little Easy, Auckland – 20th and 21st April Dirty Little Secret, Wellington – Wednesday 27th April Portland Public House, Auckland – Friday 29th April White & Wong, Auckland – Sunday 1st May
Check out the video of James' journey to Singapore and the creation of Arts of Wok below and for more information on the Tiger Streets of Singapore events, head to tigerbeer.co.nz, the Tiger Beer Facebook page or follow @TigerBeerNZ on Instagram.
https://www.youtube.com/watch?v=Ym84S9gHGoY